For the front end I want to do a small windscreen- something along these lines: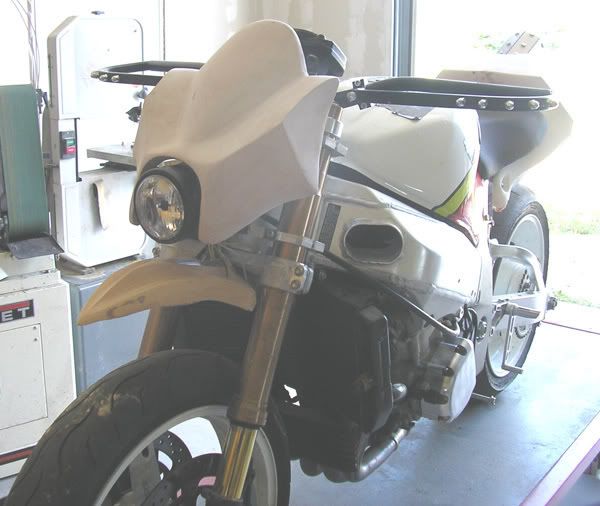 As for the gauges, I have seen an SV650 with the gauges frenched into the tank. This would be awesome, but far beyond my abilities, resources, and time as a wanna-be fabricator, and also means I would really have to crane my neck down to check speed.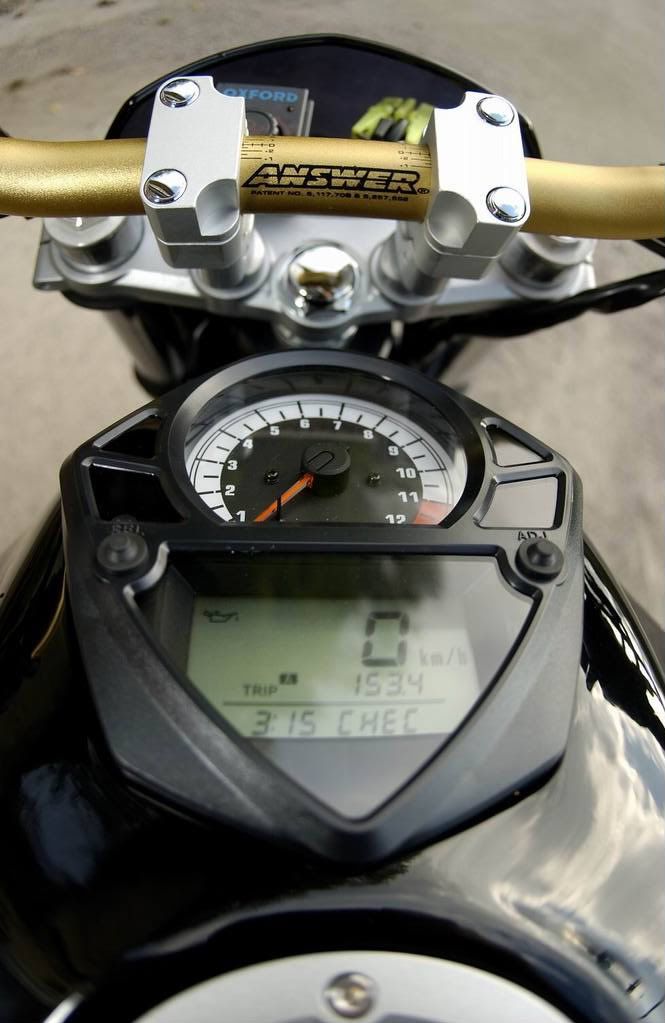 I may go with another set of dials if the money is right, but the stockers are decent and I'd like to find a good way of mounting them.
I've also got a spare top triple with DL1000 (V-strom) 7/8" risers. My fear is that the bars will be too high and make the front end look wonky. I really want a low, sleek look to the front of the bike, optimally with the bars being no higher than the top of the tank.
Unfortunately, this is all a pipe dream at the moment. The equation for doing work is totally unbalanced at the moment:
time + money + work space + access to good equipment + inspiration = DO WORK
I have the inspiration and motivation to do work, but none of the rest!