Ok, after a quick little chat with Adam this morning, I have decided I will post a build thread for this bike but...
No posting is allowed in this thread.
I will setup this thread just like the build threads for the build off bikes, with a sepperated discussion thread. I think this makes it easier to track the progress of the builds, and makes even the rattiest of bikes seem more professional. The idea is not to have 2 pages of bike, and 12 pages of
"I could totally splooge on your headlight!"
.
No posting is allowed in this thread
Discuss here:
http://www.customfighters.com/forums...ad.php?t=27231
Anyways, Rant Over.
This is the new bike. Not quite what I was looking for, but I've got to make due, due to my recent legal issues. The bike in question is a 1996 Buell S1 Lightning. Mildly built already, was trackdayed often, has a freshly rebuilt motor, and a bunch of goodies. Anyways here's pics.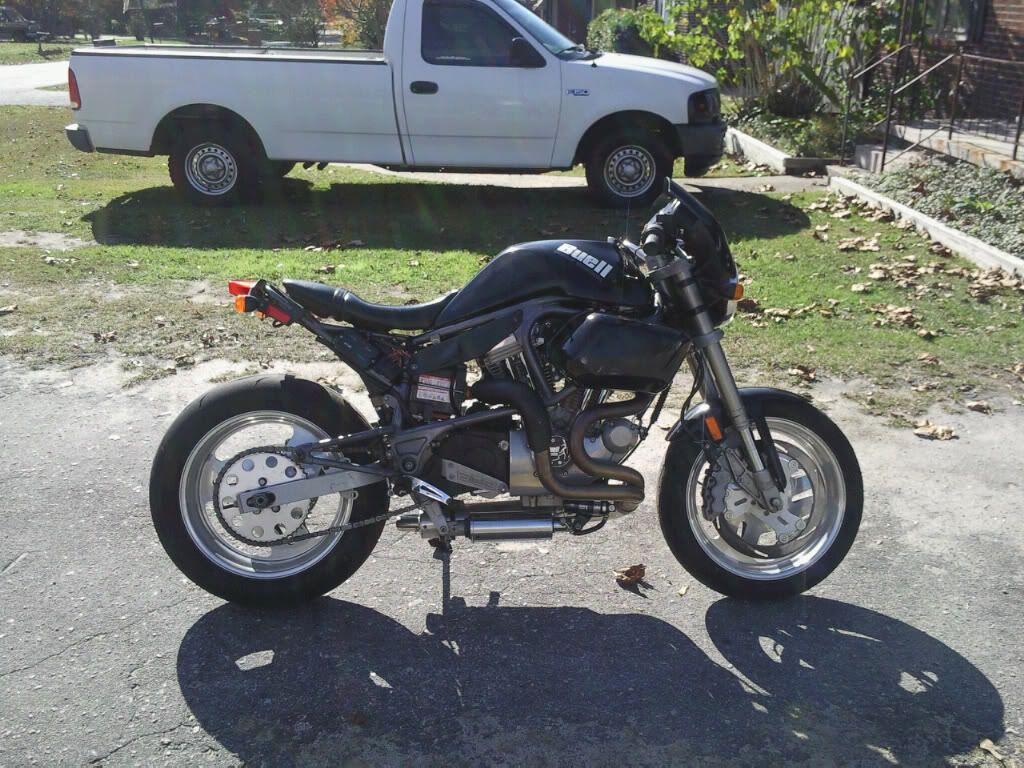 Ok, and here's all I've done so far. Just the ram air and put the tail back on.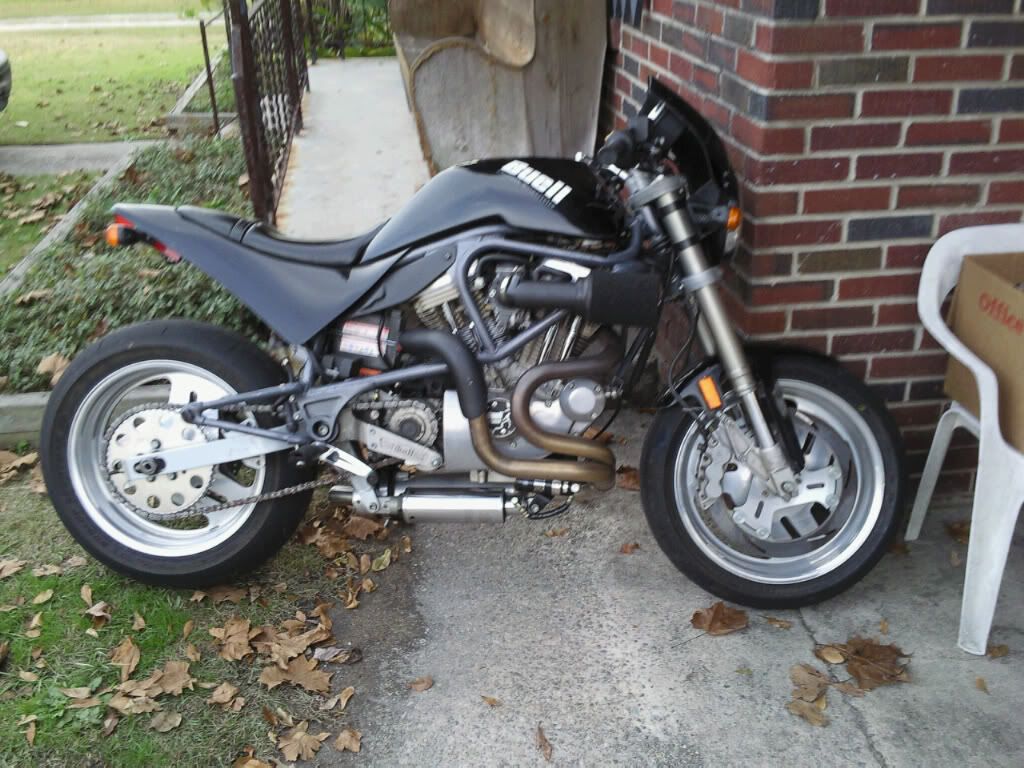 Plans for this bike include, but are not limited too:
Custom Carbon tail section, headlight, tank, fender
Custom motor, built by me with at least 150hp, 1550cc's
Custom swingarm
Custom Triples
Dual 6 piston, 340mm disc conversion, using Braking components, rear braking rotor
Brembo Hand Controls including hydraulic clutch conversion
Custom oil tank/ integrated catch can
yada yada yada