I am currently bidding on a few sets of OEM HID projectors for cars and am looking at removing them from their housing and creating my own. Any quick hints?
P.S. I will edit post with a picture of what I want the headlight to look like in a little while.
Edit: This is what the concept light I was thinking of would look like.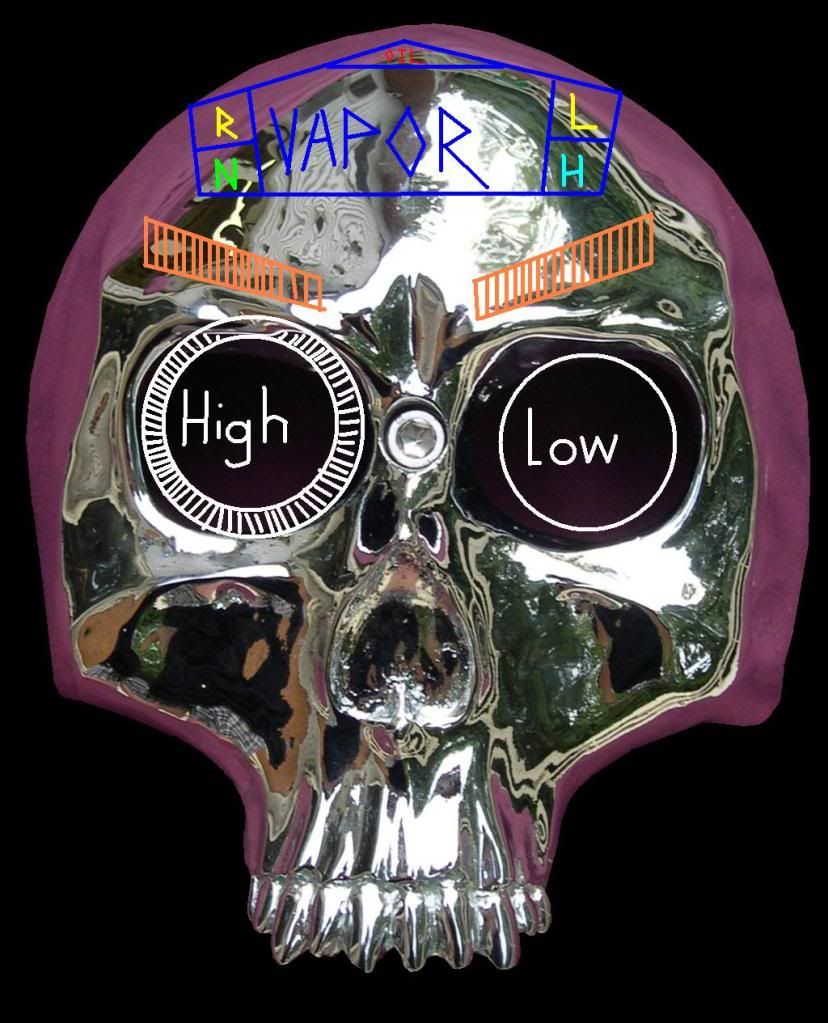 All directions are from cockpit's POV.
Low beams are HID Projector in the left socket and Halo around the right socket.
High beam are the HID Projector in the right socket and the HID Projector in the left socket.
Left turn is the left eyebrow, this will either be a slightly curved halo or a curved line of LEDs.
Right turn is the right eyebrow, same as left turn.
The blue is the dashboard on the back of the assembly.
I already have the Vapor gauges installed, they will just screw into the housing.
The L and R will be yellow LEDs tied into their respective eyebrow.
The H is going to be a blue High Beam indicator light.
The N is the neutral indicator light, I currently do not have any indicators, just tach and speedo.
The OIL is going to be a red oil level warning light.
I am going to stick with either a skull, a ghastly face, or a face similar to the robots in I-Robot. I like their simple minimal yet aggressive design. The color will be the same matte white with matte clear and placed as close to the forks as possible. The ballasts and relays will be hidden with the other electronics in the tail.
I will change out the gaskets in the engine once I pull the engine when I make the subframe/repaint.