Ok decided to move this over to the project section. And since I got rid of the r6 its time to do some work so i can have something to ride when it warms up.
Pulled my 1st bike I ever had outta the shed . I took it apart when the magneto went out and the clutch was worn. Replaced the clutch and never got around to doin the magneto. Now I need to see if I can find the parts I took off years ago. Carbs still seems clean from the last time I did them. Engine still turns over, so thats good. Now time to hunt down the missing parts. I will need some new fork seals noticed they were leaking.
1975 Suzuki TS185. I got it from the original owner about 15years ago now. Still have the original title never been titled to anyone else.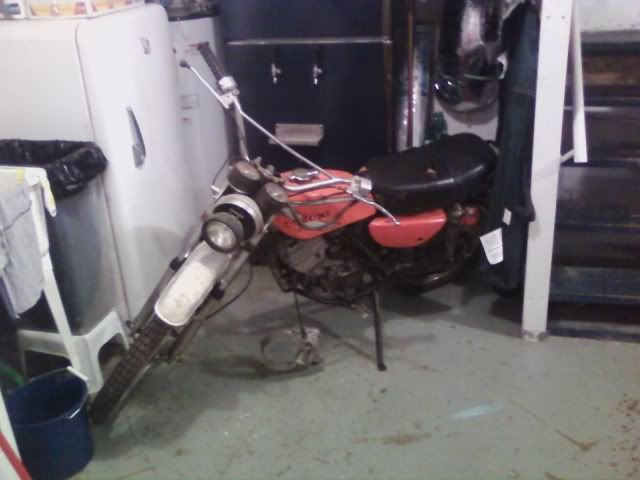 But the rear fender was busted from the wind slamming a gate closed on it many a years ago.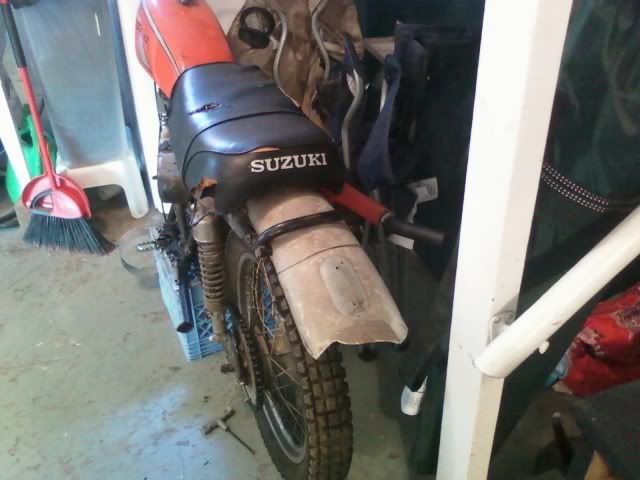 So what else to do with a busted fender then bust out the sawzall.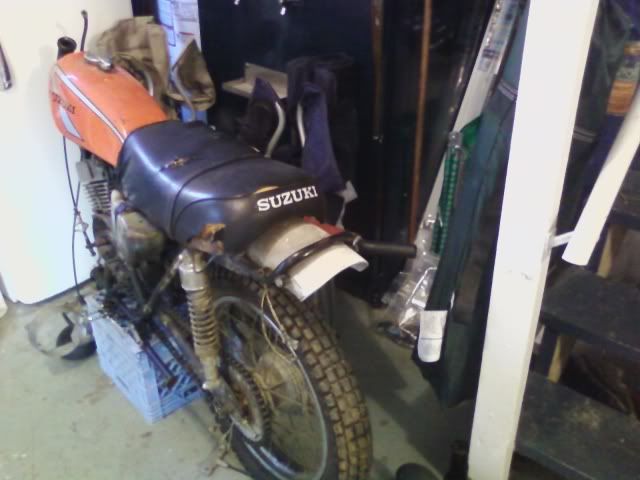 I like how it came out. Need to figure out the color I want to go with. My just do the fenders in black or maybe go back with a silver like it came with. Not sure so toss out your opinions on that. Also took off the 2stroke oil container cover and puttied up some rough spots along with the fender.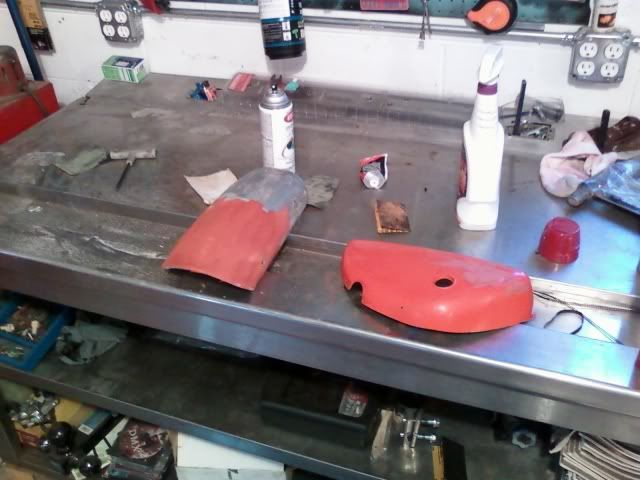 And we are back to black on the fenders. Not sure what I want to do with the tank or the oil cover yet.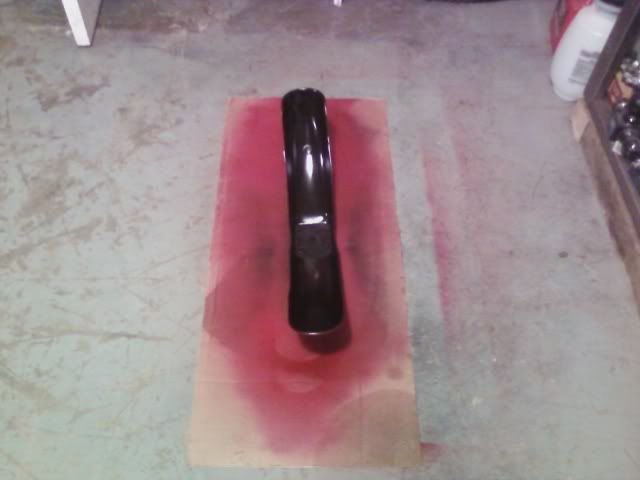 Did bedliner on the fenders and paint on the cover and will be on the tank too.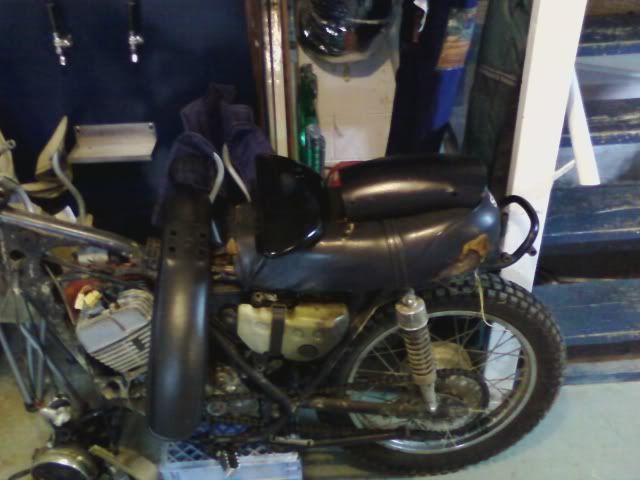 Tank is also painted black but that may change. Its almost to much black. I want to get a trail tech x2 light I think for it. Just ordered up a manual for it so I can get it put back together.
Have new fork seals
Manuals on its way
Gasket sets on its way
And I will prob order some new rings for it too cuz it was smoking back in the day.