this is one of the bikes from the mag , but as it ain't always the easiest to find in the good old US of A i thought i'd have a build thread here too , granted it'll always be months behind when i post here but it gives me a chance to participate .
where did i start ? well... me mate craig bought most of an efe rolling chassis, which he duly ignored for a year .......so i bought it off of him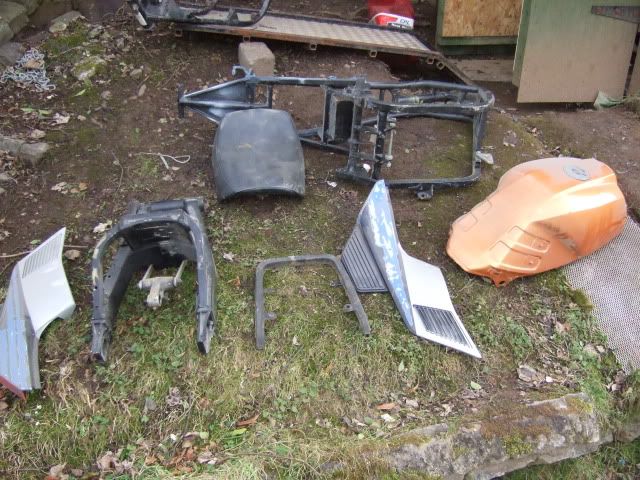 the plan being to throw together an efe based bike
first off was the rear suspension, i had enough bits to get started , i assembled them all and used a ratchet strap from a tree to hold the arm in position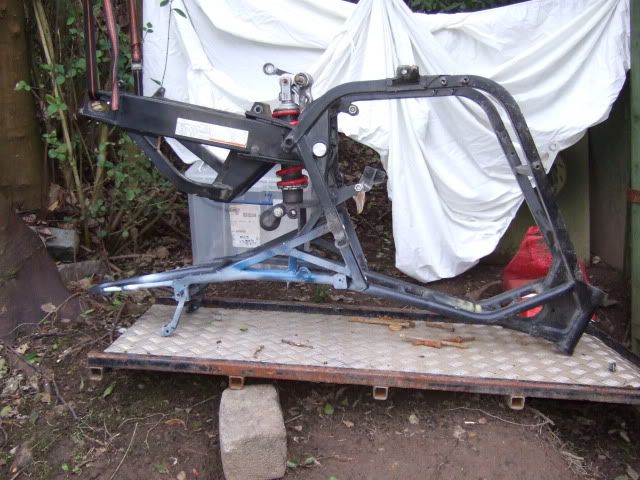 once the position for the lower mounts had been decided on it was all taken inside and prepared for welding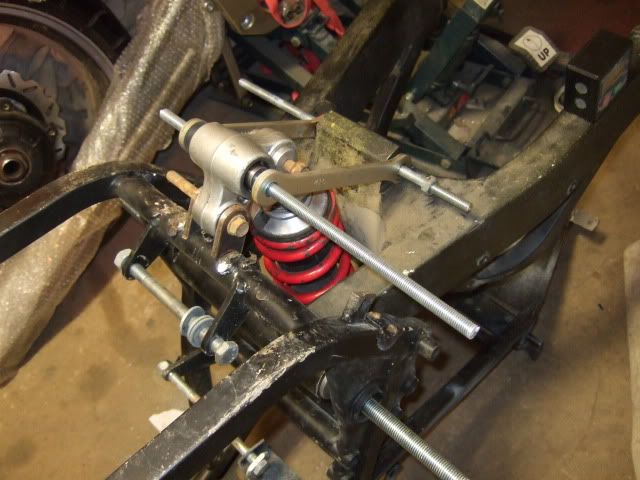 bottom mounts fitted i could move on up ......to the top...... back outside
i cut out the battery tray, flipped the frame the right way up and used straps again to hold the arm (checking angles with a digital angle finder )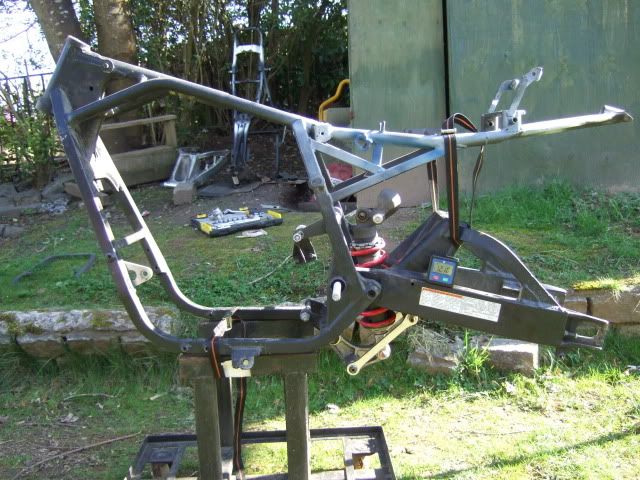 this let me make templates for the top mounts .
so far we have a chopped about efe frame, a gixer thou arm, gixer thou shock, sv650 linkage and a set of dogbones