Well.... it's 7 years (holy crap) since Bladerod was built and about damn time I built something else. Started on a TL1000S, but that all went to crap and to be honest it was a bad bike with too much wrong with it anyway. In 2009 I bought another 98 Fireblade and rode it around for about 2 years with minor mods (wheels, brakes etc) but finally it got the better of me and for the Aussie Streetfighters fools run this year I tore off the front fairings and fitted MX bars. Much nicer to ride, but still a tad boring. Anyway, being that I know my own limits as to what I can do on a bike I'd enlisted the local guru, Ben Shaw from Extreme Creations to help it all happen. Hoping to have something nice, little bit blingy, but still subtle.
So far to date:
Part 1
Part 2
Part 3
Part 4
Turbo Streetfighter build - Part 4 - YouTube
Plenum with horrible Skrillex type music intentionally
The Plenum - YouTube
Stripped and ready to strip some more
Keihin FCR39s ready to be boosted
Aprilia swingarm and R1 shock
Some cool engine covers. They're supposed to suit earlier ones, but by all accounts they should fit, if not I know when Ben says he can make them fit he will.

Garrett GT28 muffler
The beginnings of the exhaust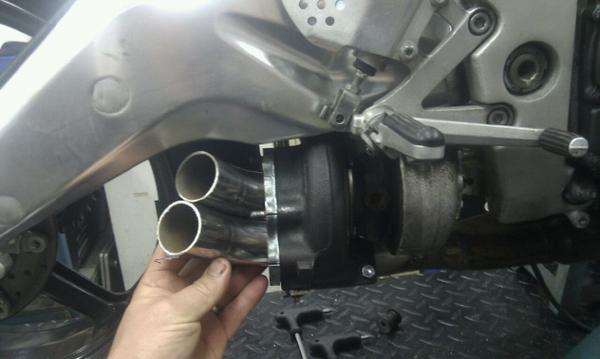 More soon