NEENer neener NEEENERRRR!!!!!!!!!!
So, tonights do'ith of though W went into this build...
I See El'roy discussion for time stamp, as my fucking iphone didn't save said pic to my photos...
So pre build off I cannibalized some stainless steel vender presentation thingy from work, they threw it out so I naturally saw the value in it... Looks kinda like a open iced beer cooler you's see at a ball park... Well anywho I cut that bitch up, and am using the materials... So, plenum first...
I did this three days ago, so the following ***single image*** doesn't count towards the buildoff...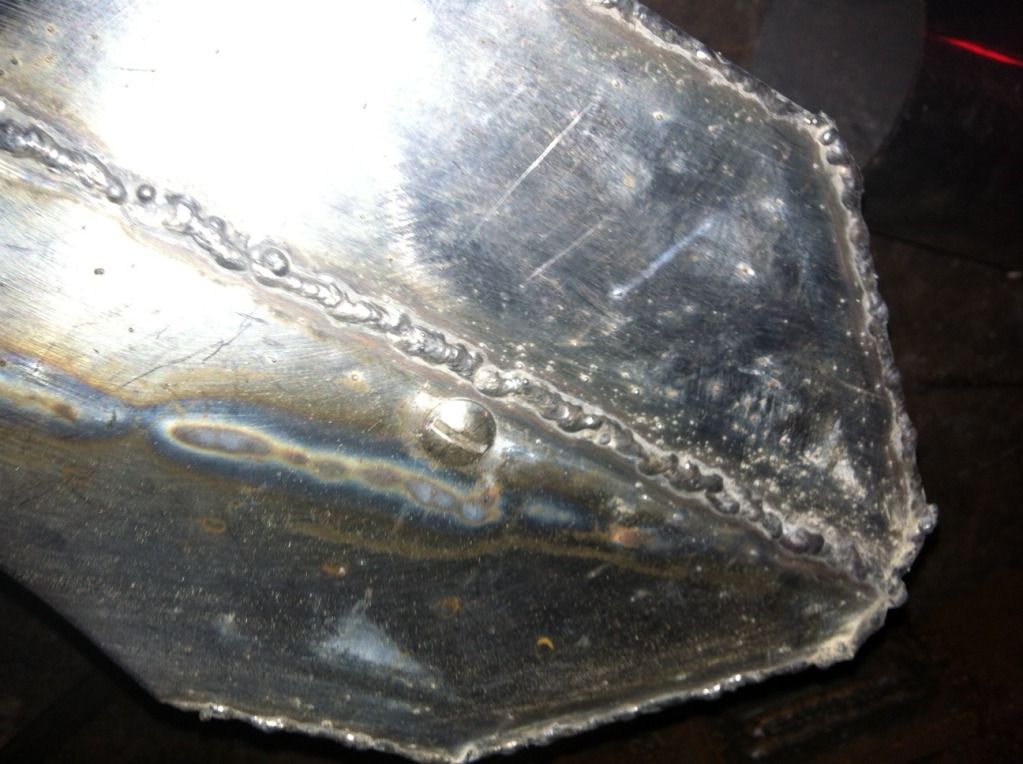 I used stainless flux core, and it looked fucking horrible. The settings on my little Linclon at the lowest would burn through unless I had significantly speedy pass... It was shit, didn't like it one bit...
So (today) I got me some 3/32 ss electrodes...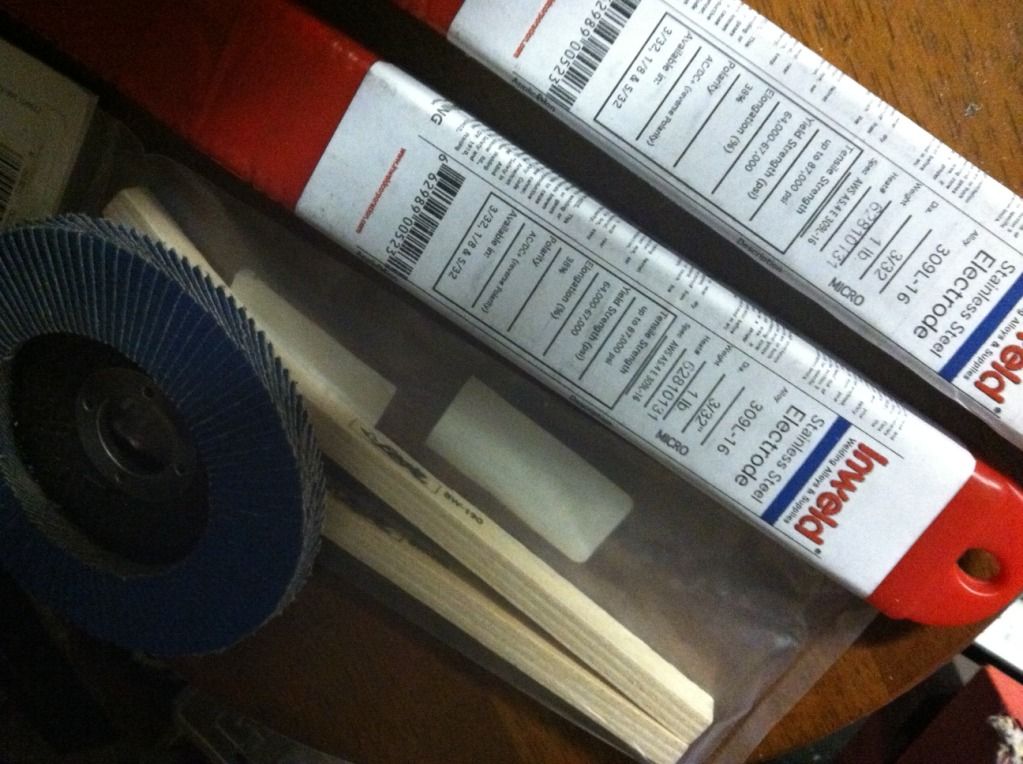 Figured I could control the heat much better and lay a nice, penetrating bead, without blowing through the work, or it coming out like cock warts.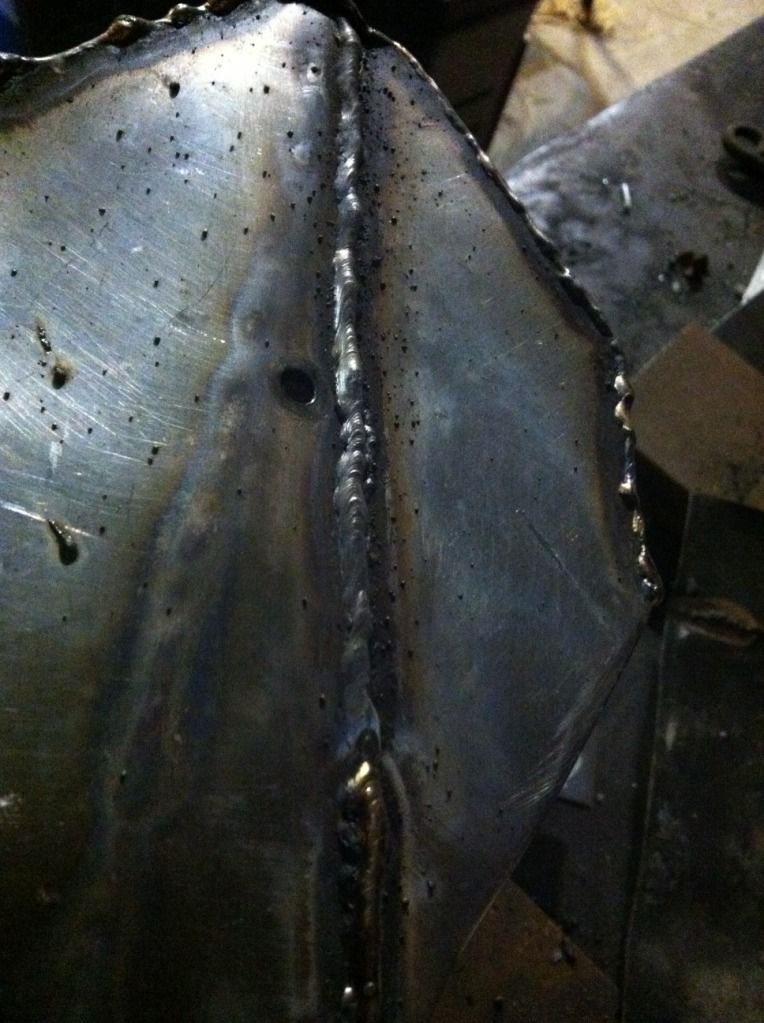 Welds weren't the prettiest, but I felt more in control of the bead.... Quite honestly didn't really care about look, just wanted a good penetrating weld, as this is going to see boost when it's all said and done... little grinding of the weld never hurt...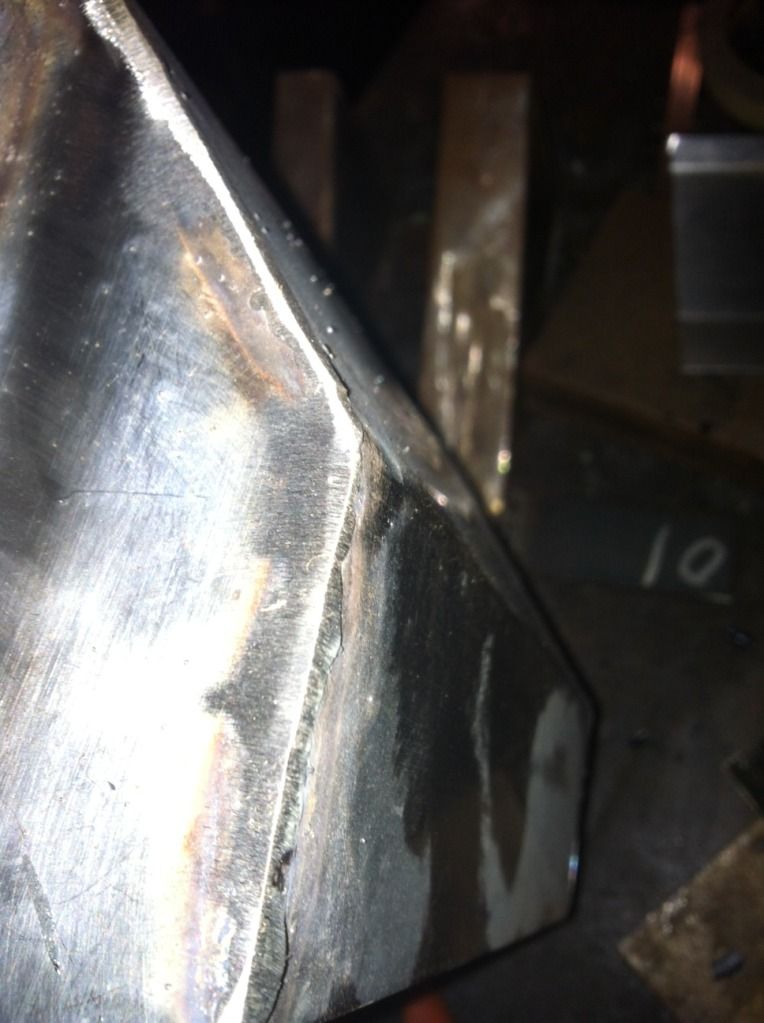 Left it as this for the night... I'll get back to it tomorrow, and dress it up...