Discussion Starter
·
#1
·
Hey guys I'm about 8 months into this project (building between work, school, and ladies), was gonna wait until I finished to post it but what the heck, I'm close enough. Started out with a fairly stock 2001 F4i, but it is a far cry from there at this point. I have touched pretty much every part on the bike. I'll try to list everything I can think of but I'll probably miss something.
Mods
Chopped exhaust down to 6 inches and relocated
2008 R6 Master cylinder
2008 1000rr rear subframe/seats
.90kg racetech springs up front with new seals/bushings
2001 929rr rear rim (6 inch)
Heat wrapped exhaust
7 inch round SV650 headlight
clipons with renthal grips/spi grip heaters
Dei 2012t PKE (NO MORE KEY)
Keyless gas cap
Bar end mirrors
Custom battery tray
Relocated switches
Custom fiberglass tail with integrated turn signals
Relocated and reverse polarized gauges with white LEDs
Completely custom wiring harness from ground up
I think thats it... Now for the good stuff
The day I bought it (April 2013)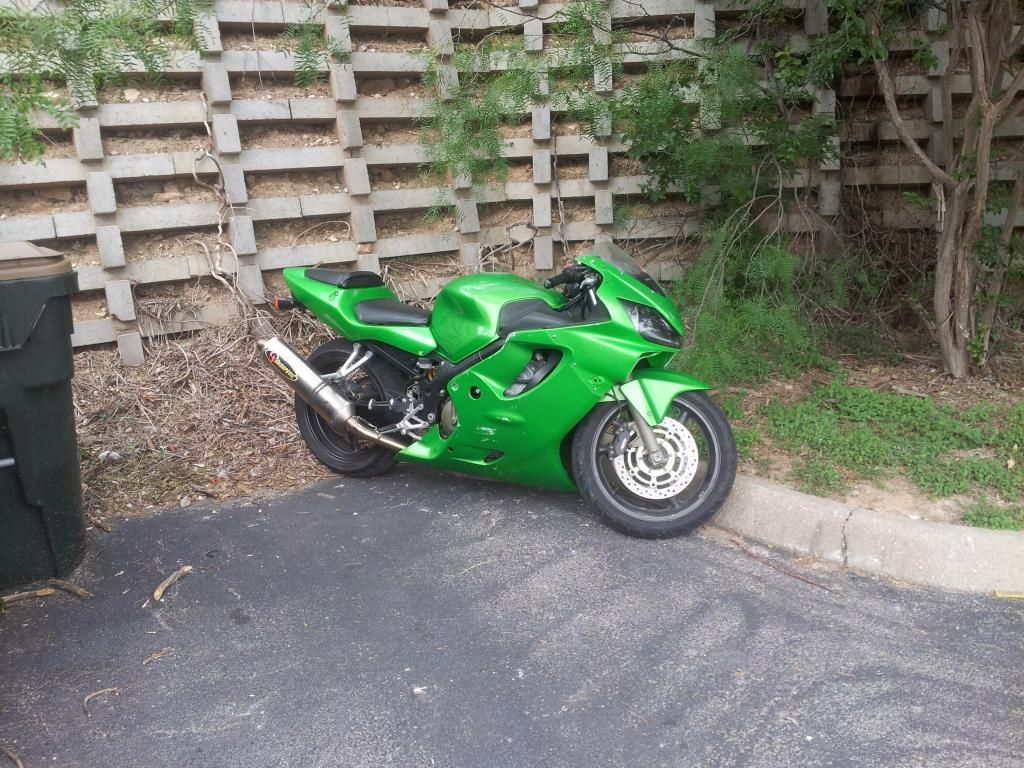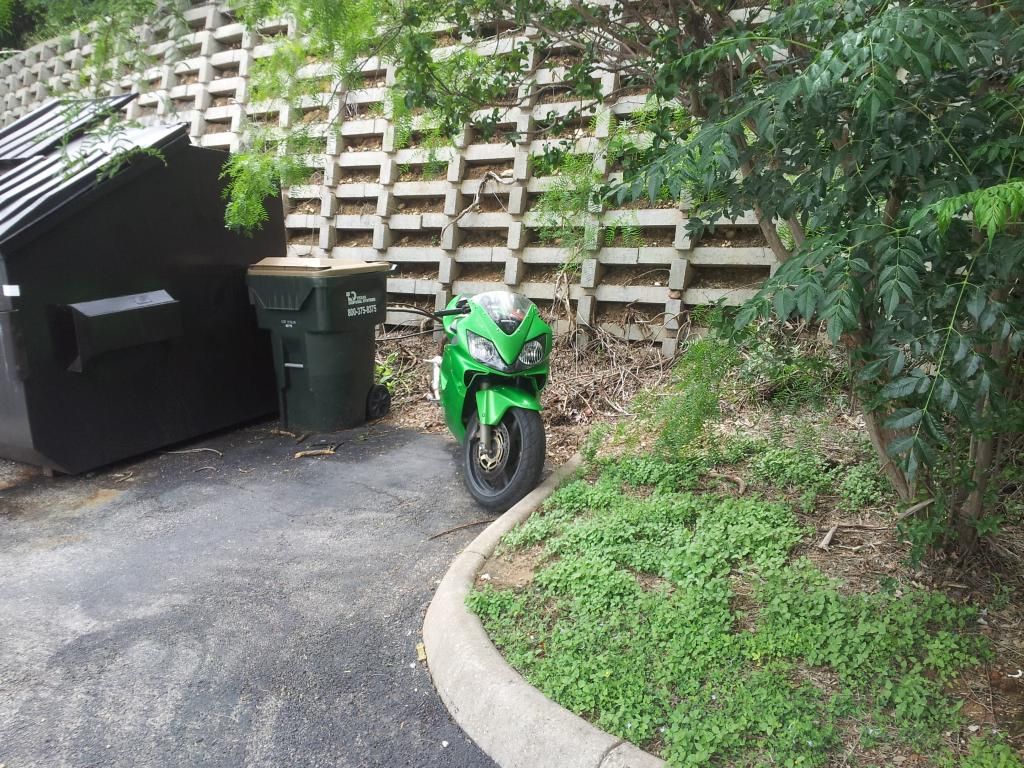 First mod was chopping that ridiculously long exhaust down
Still too long...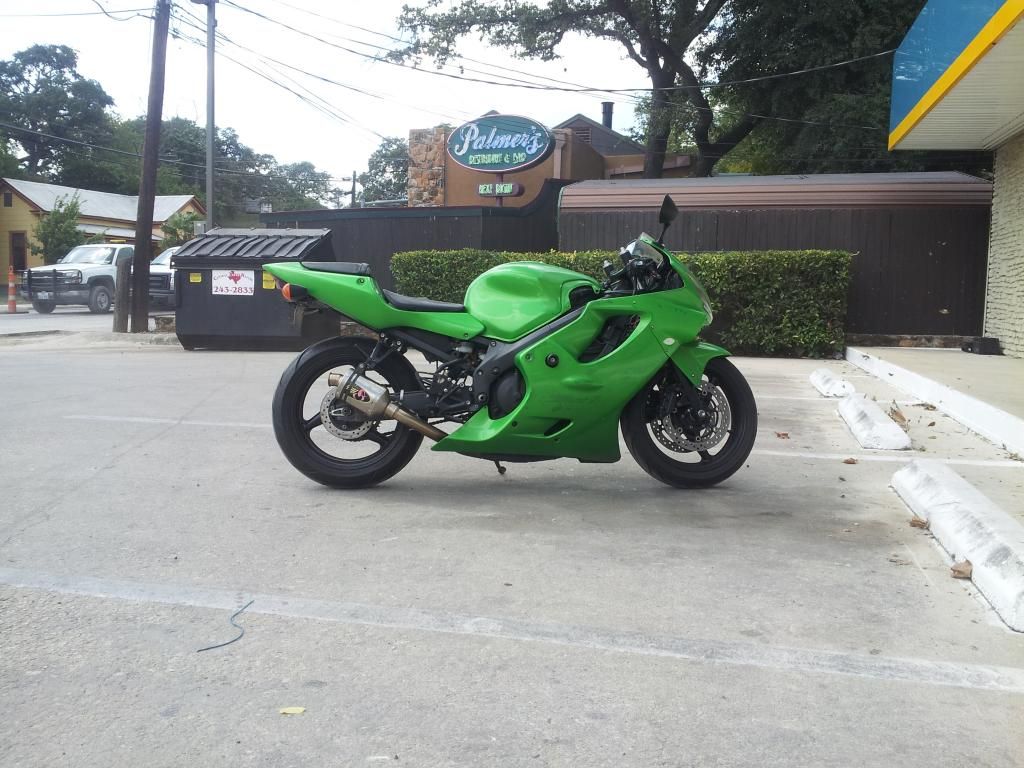 Thats much better... Could maybe use a relocating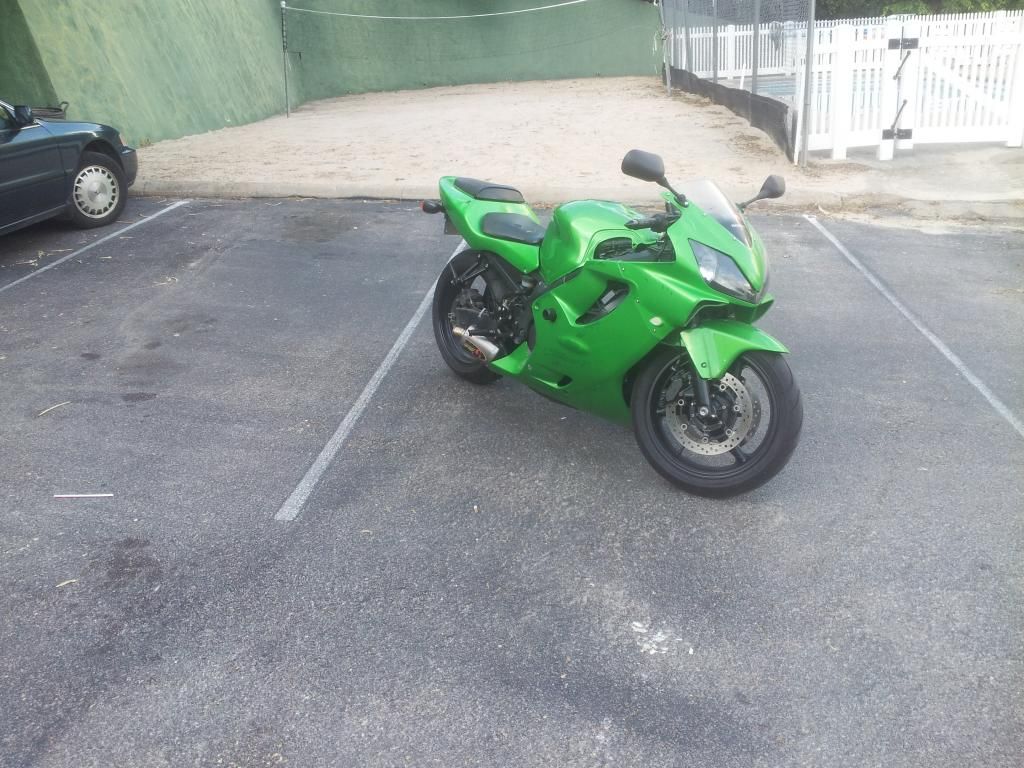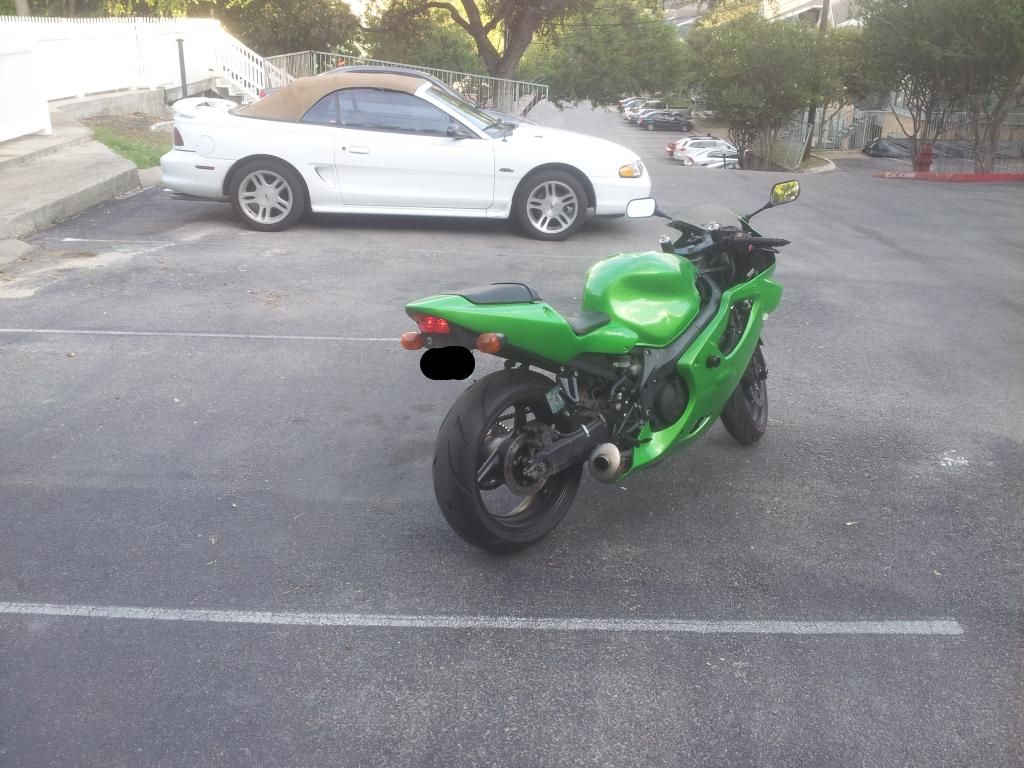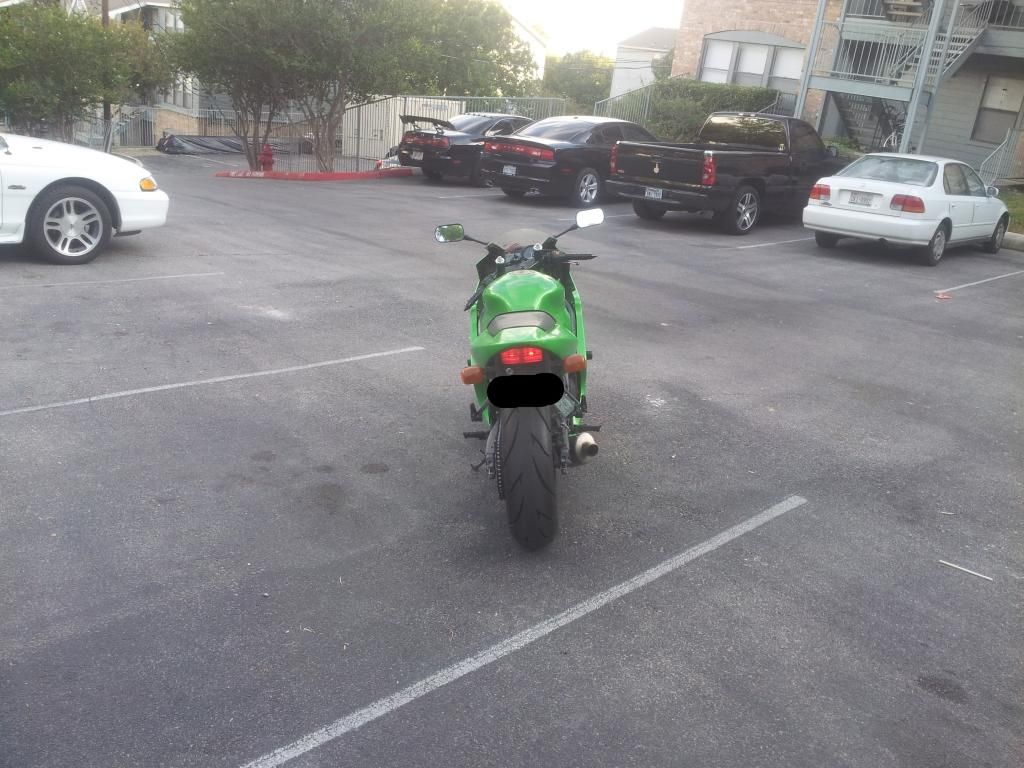 Pretty good. Now the day I decided I wanted it naked at some point. Took fairings off to install frame sliders.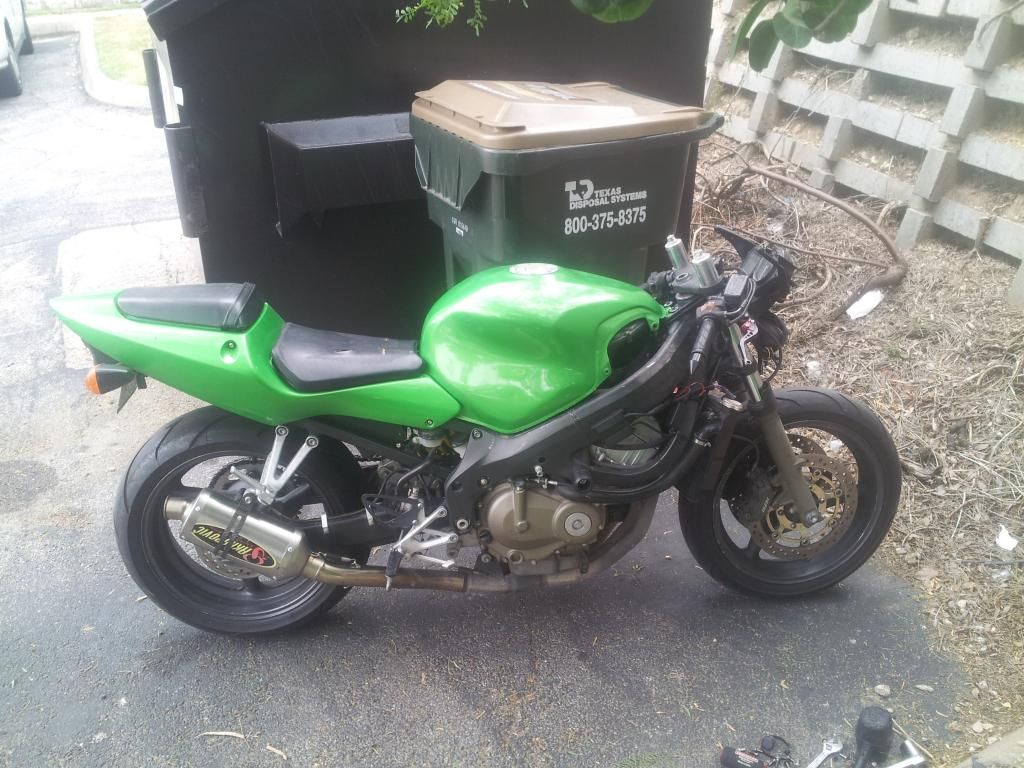 Got the subframe in and the project began...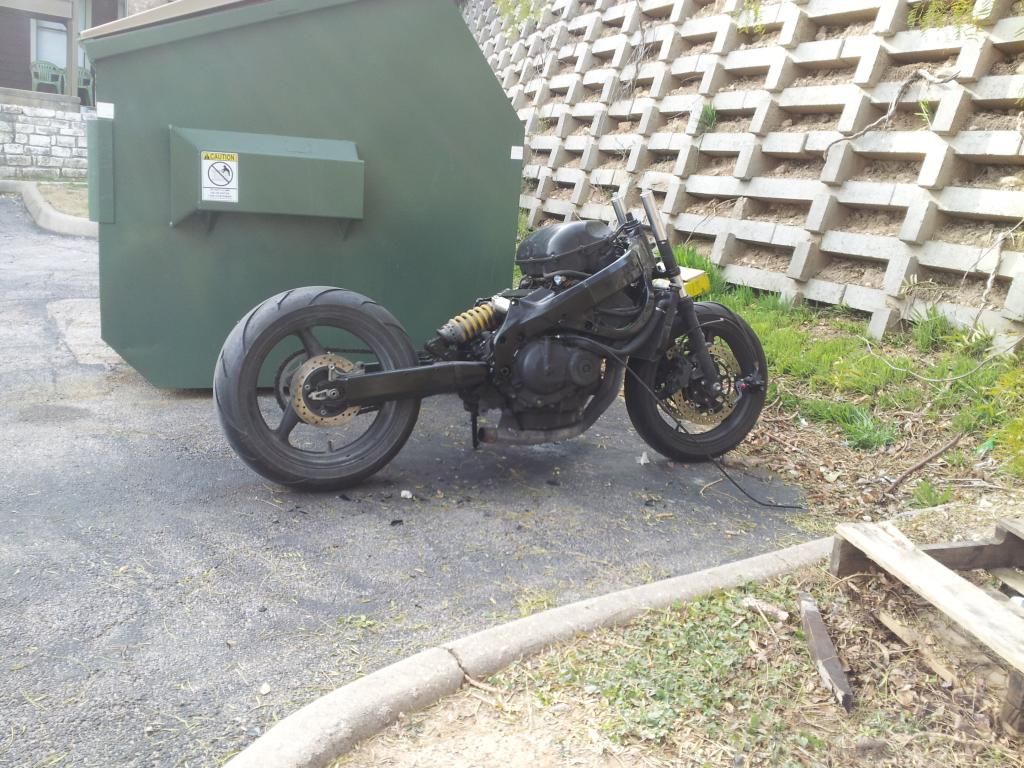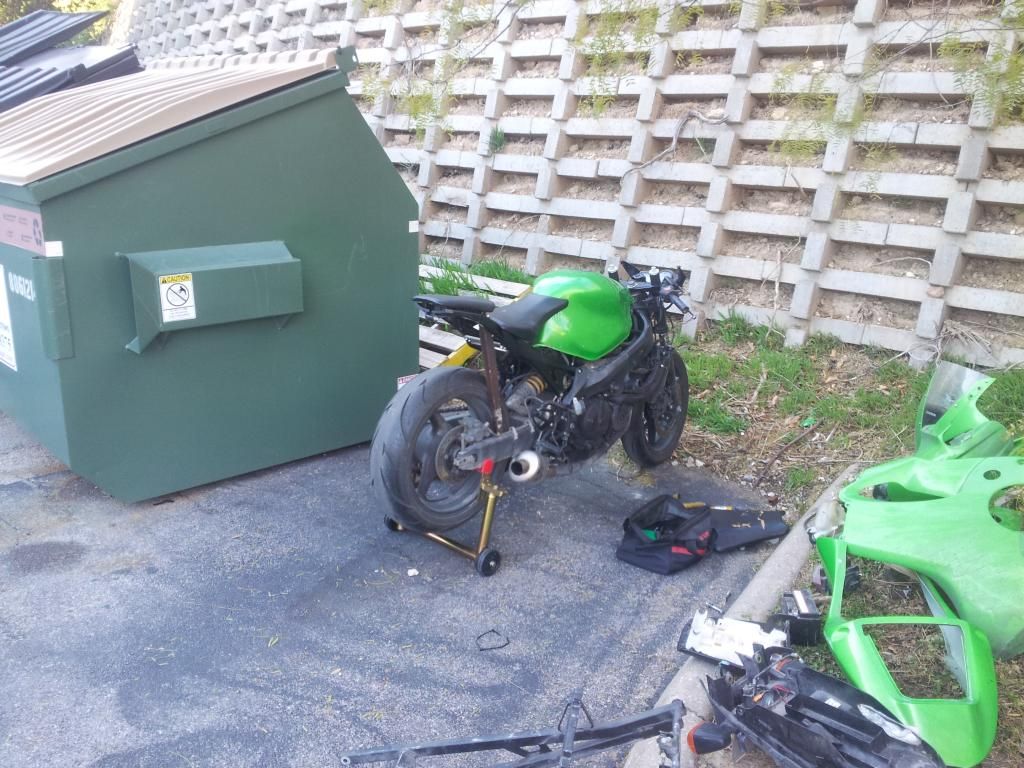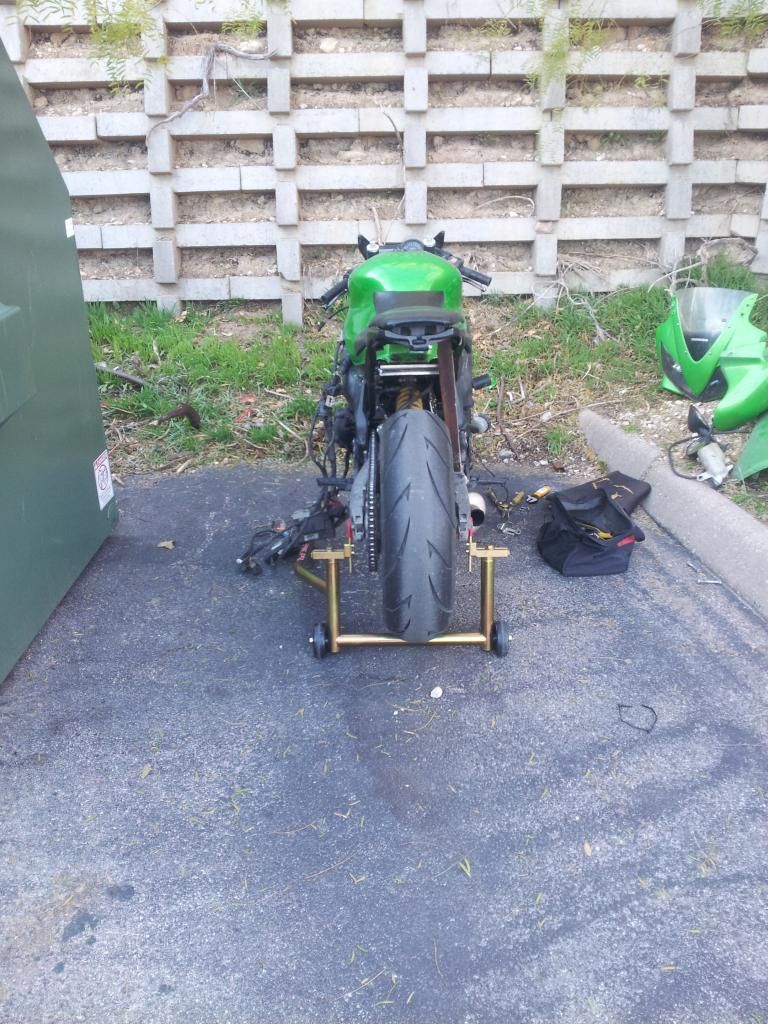 Didnt fit quite right at first though.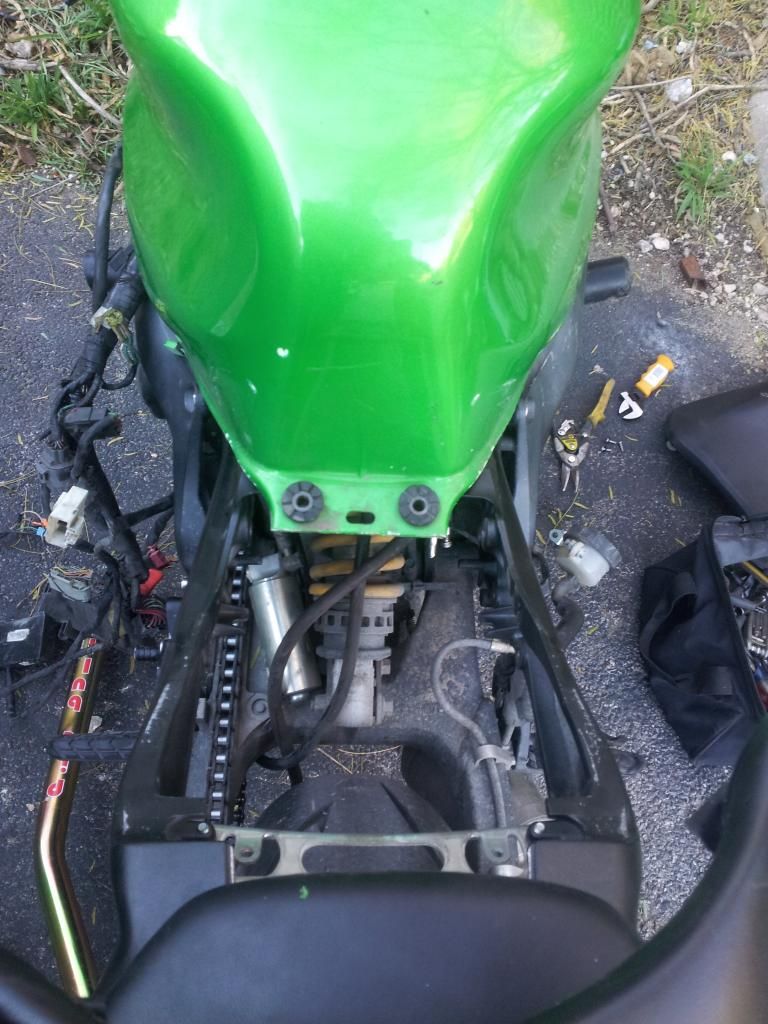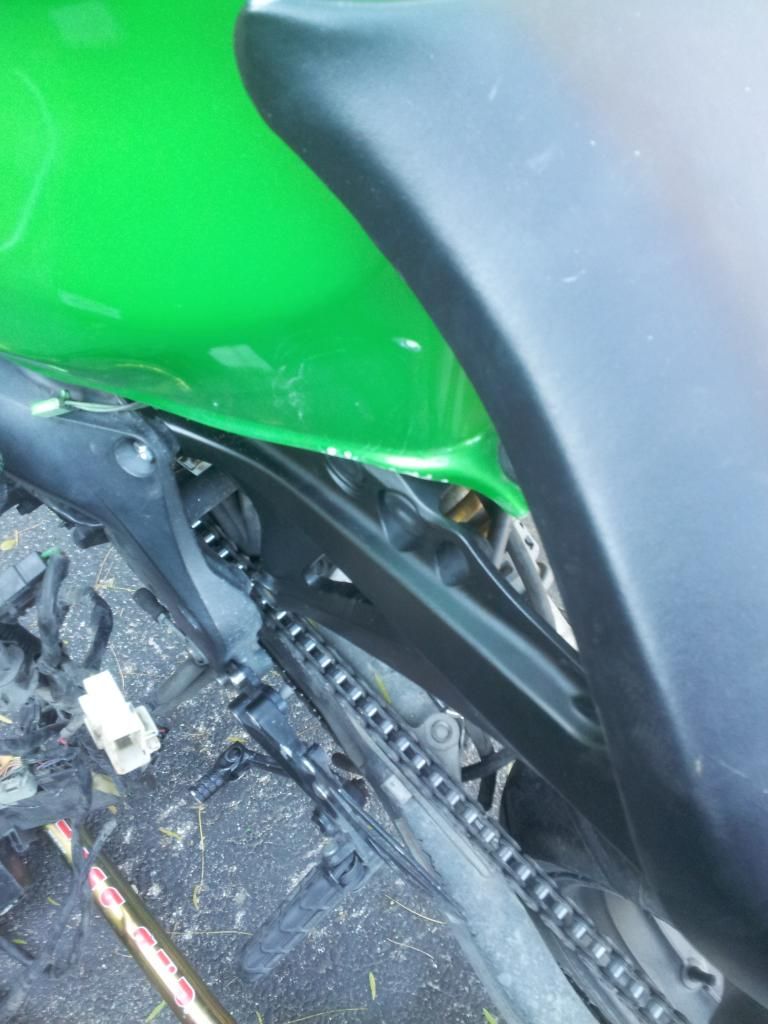 Not a problem though.
Falling in love hard...