Discussion Starter
·
#1
·
Hi,
I recently swapped out my front control handles to some 04 cbr 1000 ones and am having some issues with turn signals. the wires from the clutch handle on the 1000 dont quite match up with the ones on the harness, and also require me to hook up wires in a triangle between the handle, the headlight and the harness. i got the high/low beam to work and the resting brake/full brake working fine but the turn signals are messed up.
when i neutralize the turn indicator switch,
both lights come on
(on the rear tail light, it has integrated tail lights). when i turn either direction, the corresponding light stays on while the opposite one turns off, showing the bike as turning in the correct direction.
the light however doesnt flash at all, it just stays on solid
!
when hooking up the flasher, i have
three visible wires that appear like they should all hook up to the flasher
(as indicated by the wire diagram),
but there is no third slot to hook it into
! i cant see anywhere to hook up the third wire anywhere on the harness and i feel like its vital to making the lamps function correctly!
tl;dr
indicator rear lights stay on when no direction pressed
when turn right switch on, right rear indicator is on and left is off, turns left when left on as it should.
rear indicator lights dont flash at all when direction is chosen
3 wires supposed to go to flasher, but only 2 slots are on flasher
could my problem be the wiring that i did on the handle, or is there something im missing on the 3 wires going to the 2 pronged flasher? diagrams below, apologies for the size, i couldnt find any bigger!
82 cb900f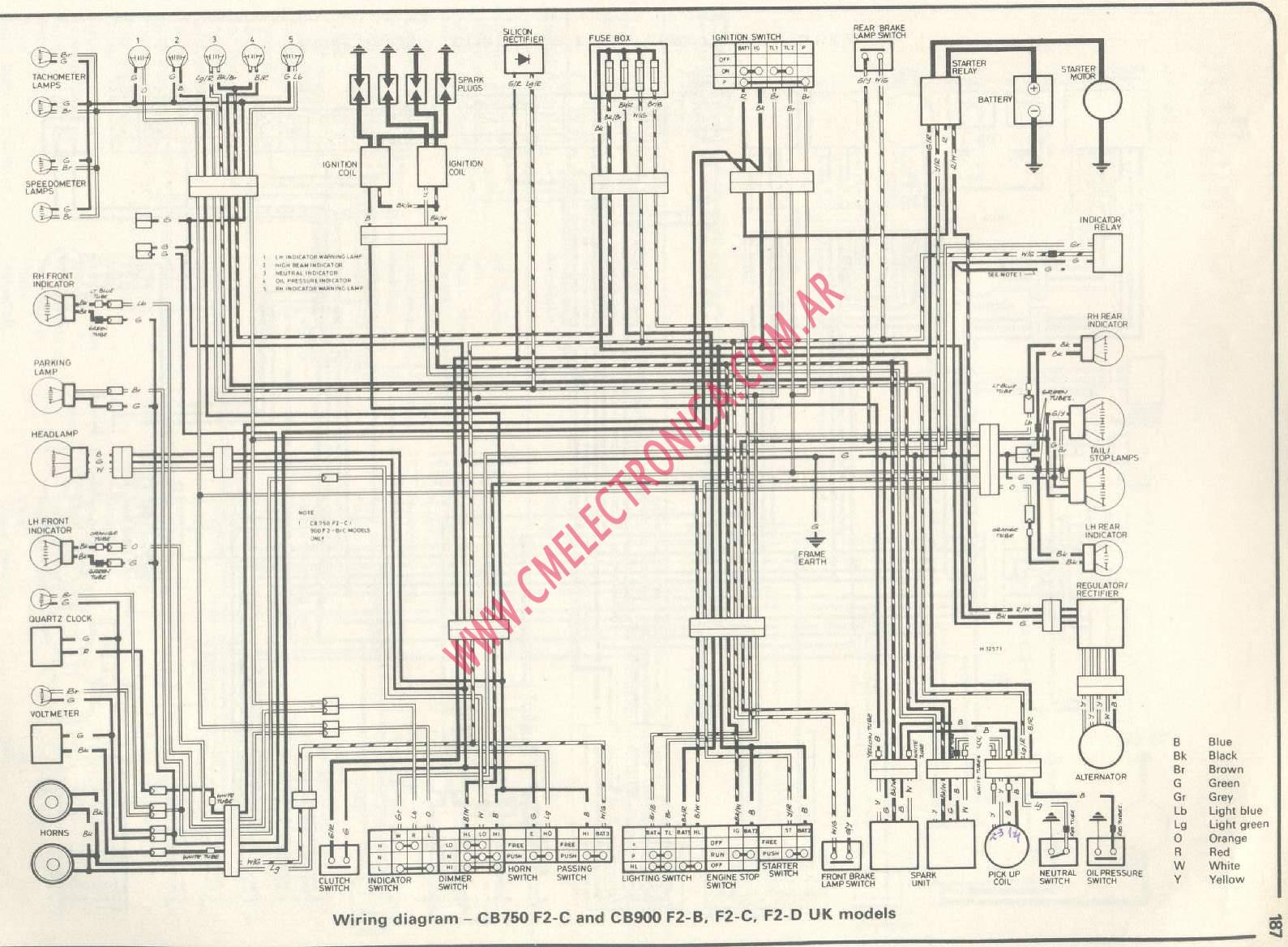 It should be noted that there is a wire not showing on the diagram, which is a brown and white wire coming from the 900 harness to the clutch handle, i believe it went to the turn signal neutral but i've got to double check on that.
cbr1000
another note, there are not front turn indicator lights connected right now, i dont have any yet. could this also be a source of the problem?
any insight is very much appreciated, and any additional will be given upon request!