Discussion Starter
·
#1
·
The bad. She was wrecked and has salvage title. Front wheel has flat spot but hold air and rides dandy. Was an 06 raven..
The good... shit we did to correct mistakes and blatant stupidity.
Replaced
Stator( yammie o.e. new ), complete bike harness w/ all relays and doodads, ecu, instrument cluster, t body assy, battery, fuel tank and pump, ALL cooling hoses/ coolant ( yammie o.e. new ), all exh studs/nuts/donuts ( yammie o.e. new ), mjs header/slip on, PC5 with mjs tune, exup delete module, and a roadster cycle mosfet regulator kit .
Additionals.
Dirty bars with factory switchgear, crash bars, mask with h.i.d. ( needs ballast i believe ), shortie tail section, l.e.d taillight with intergrated signals. -1/+2 vortex sprox/gold chain, new yammie o.e. fork seals ( need installed ), kickstand and clutch safety bypassed, M1 STREET SPORT tires.
She has no more gremlims from hacked harnesses and poorly installed stators that fubar everything in to that harness...
Onto the pixx.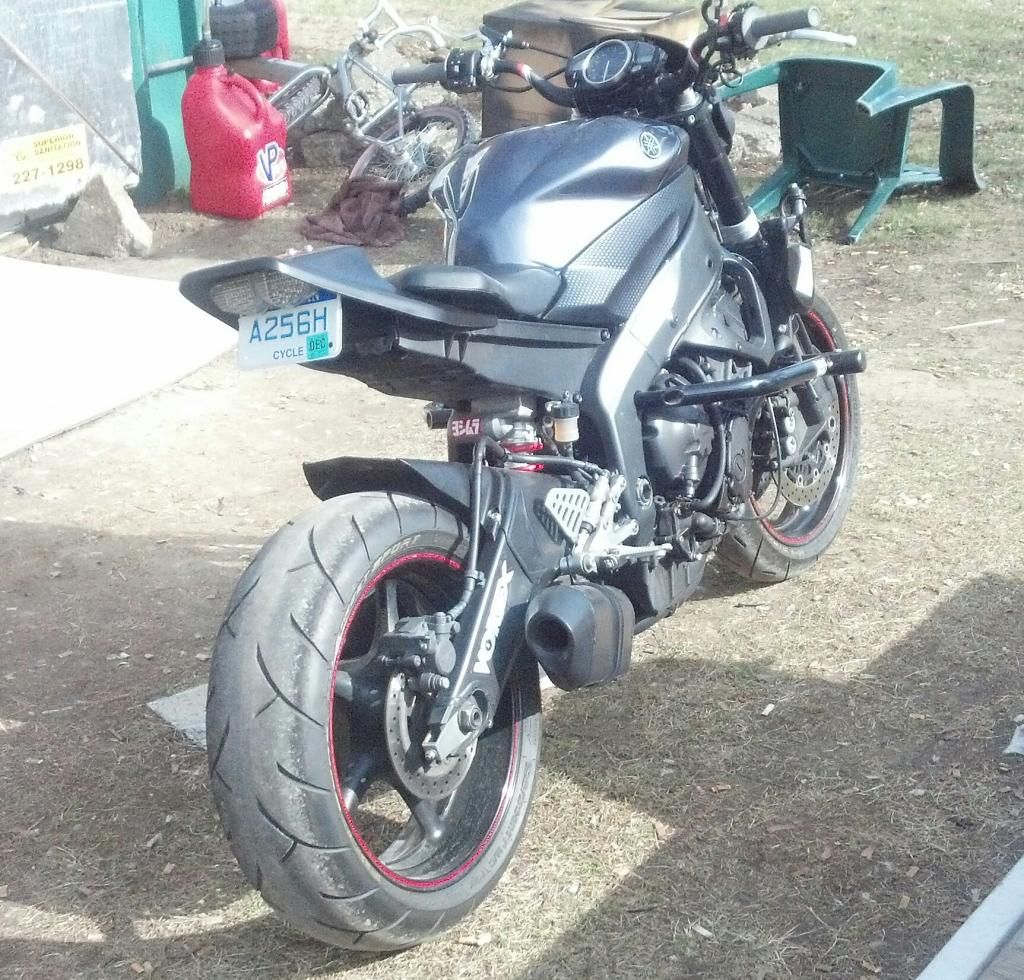 Couple quick vids...burnout ..fireballs.
Uncle Ruckus Test #1:
http://youtu.be/KXzpUjIQE8c
Sound and Fireball Test Uncle Ruckus:
http://youtu.be/eBMaS5k5in8
Gimmie a shout via txt 810-588-8277. I can discuss all particulars test rides are gtg provided youhave cash in hand.
We appriciate your looking and consideration...