Discussion Starter
·
#1
·
So after a harrowing journey through a thunder storm and 40 mph winds through twisties on unfamiliar roads, I got my new project home. It ran like shit because the previous owner put a K&N air filter and 2bros exhaust on it thinking it would get more power without proper tuning(I had to ride with the choke at the halfway point or I had no power until 9k rpm)... so today I switched the ugly stock exhaust back on and it came to life. I've come to the conclusion that people that talk shit about 250s have never ridden one. I mean sure I wouldn't mind a heavier bike for highway usage, but my 230 lb ass can still get the little bastard to 90 uphill and I still had another gear to go.
I would've started this sooner but I discovered Smoker's cafe thread and have been enthralled for over 75 pages of pure fucking awesome.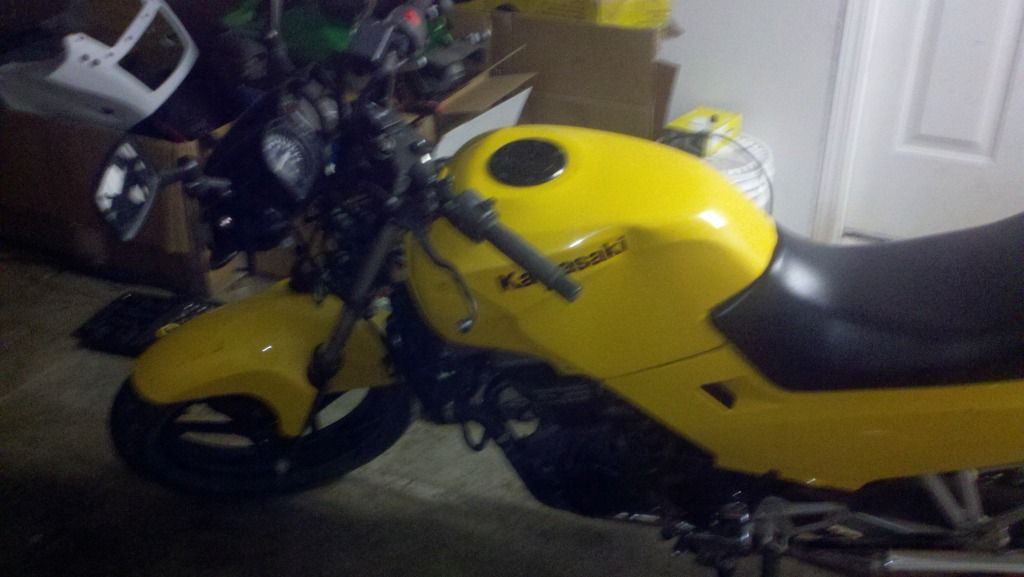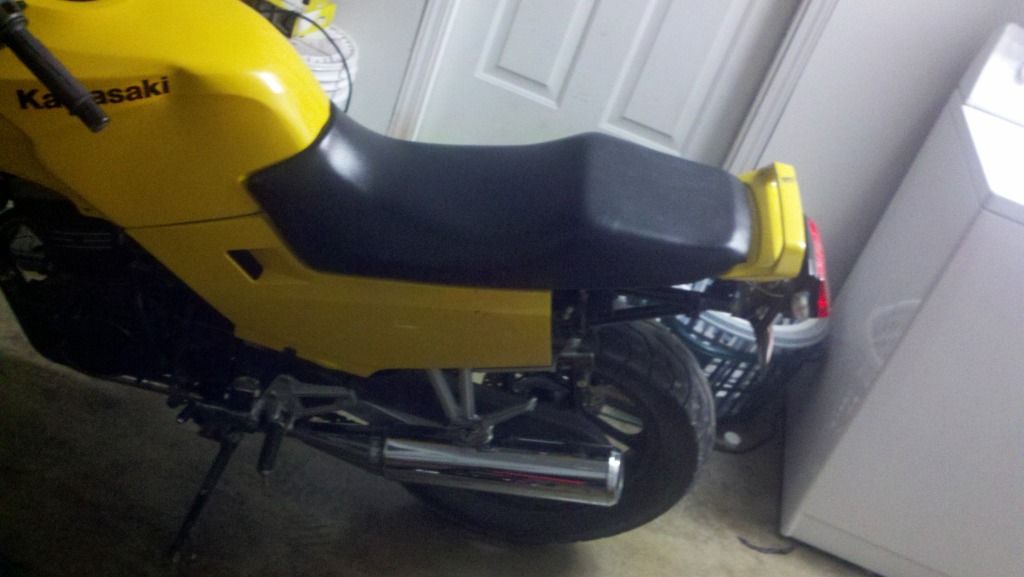 The ridiculously loud 2bros slip-on...It was so light I don't think there's any packing material in it, which would explain the ringing in my ears. Causing terrible performance un-tuned, switched back to stock exhaust seen in previous pictures.