Discussion Starter
·
#1
·
Welcome all to my build page...
This is my first bike/first time getting screwed over by craigslist/first fighter. Long story short, I ended up paying $1,400 for this bike and found out that it was crappily pieced together just to look decent enough to sell. So, I just said screw it and am "Fightering it out"!!!
Here's the link to my Picasa album with all my pictures
http://picasaweb.google.com/101550461253933777663/Bike#
PS: Just throwing this out there, but I have pretty much zero mechanical knowledge
Basics - 08' Ninja 250
Here she is when I first got her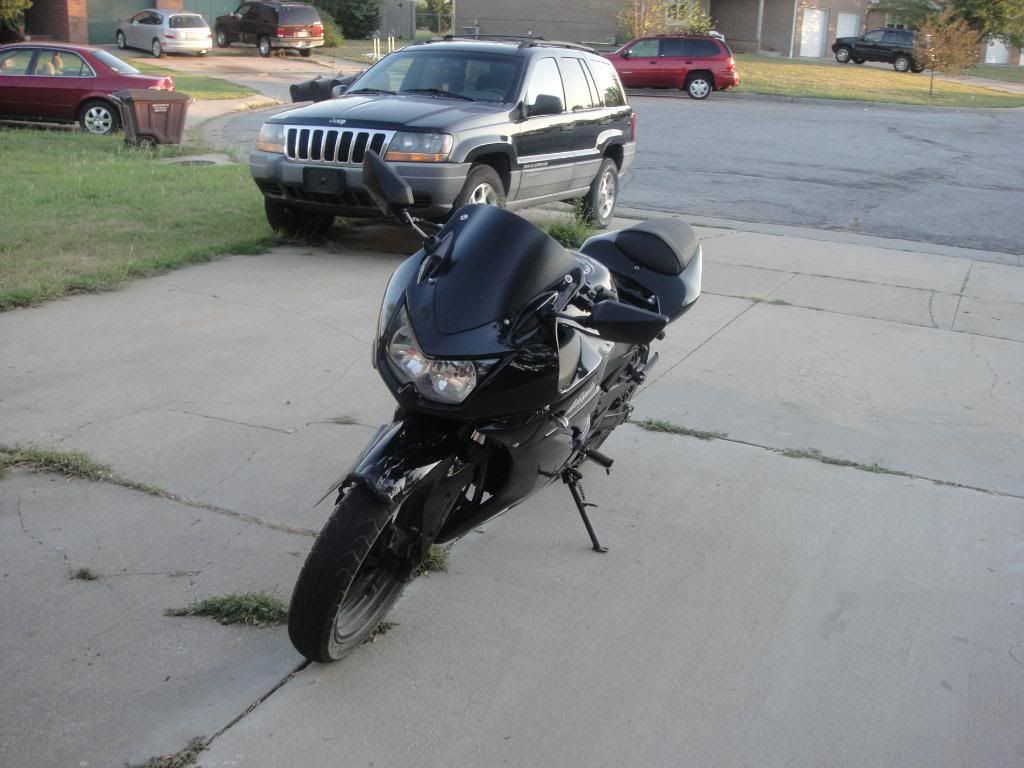 Front fender was being held on by 2 of the 6 bolts available... A theme i unfortunately found out carried throught the rest of the bike. Plastics were probably held together by 40% of the screw/nuts/fasteners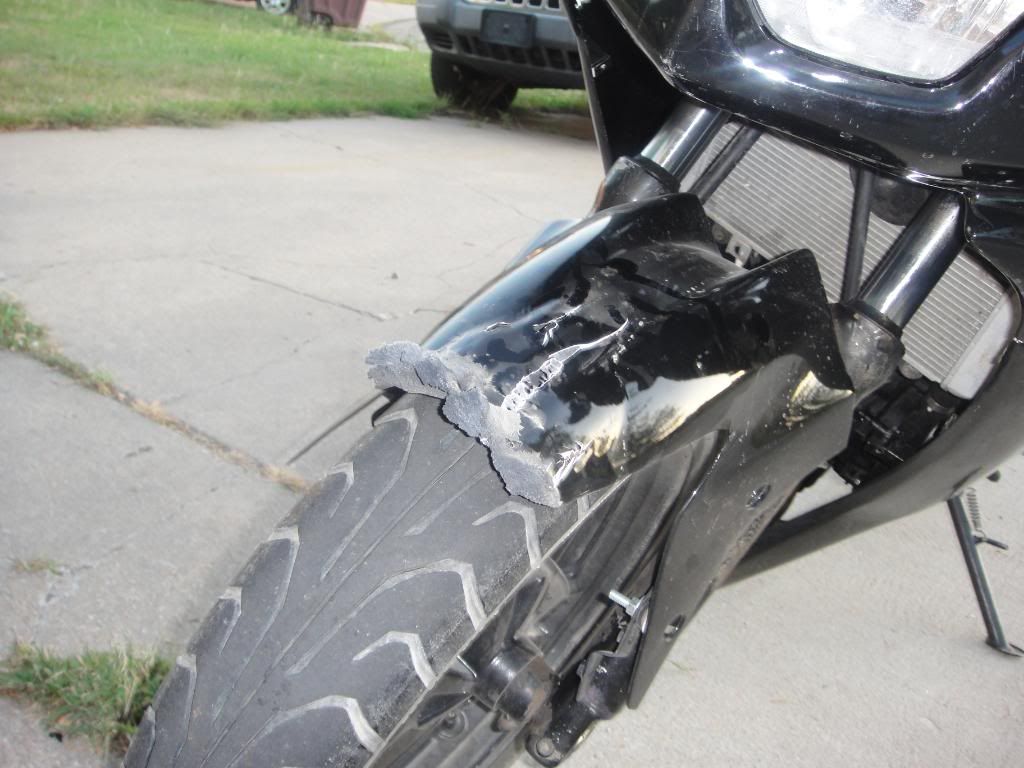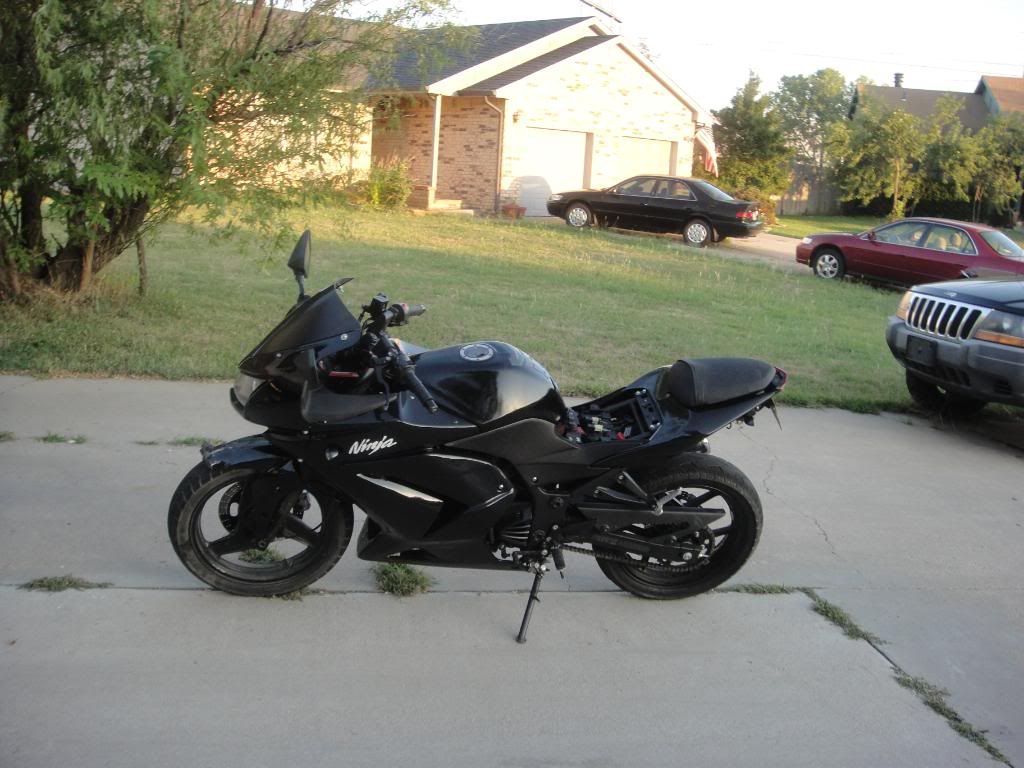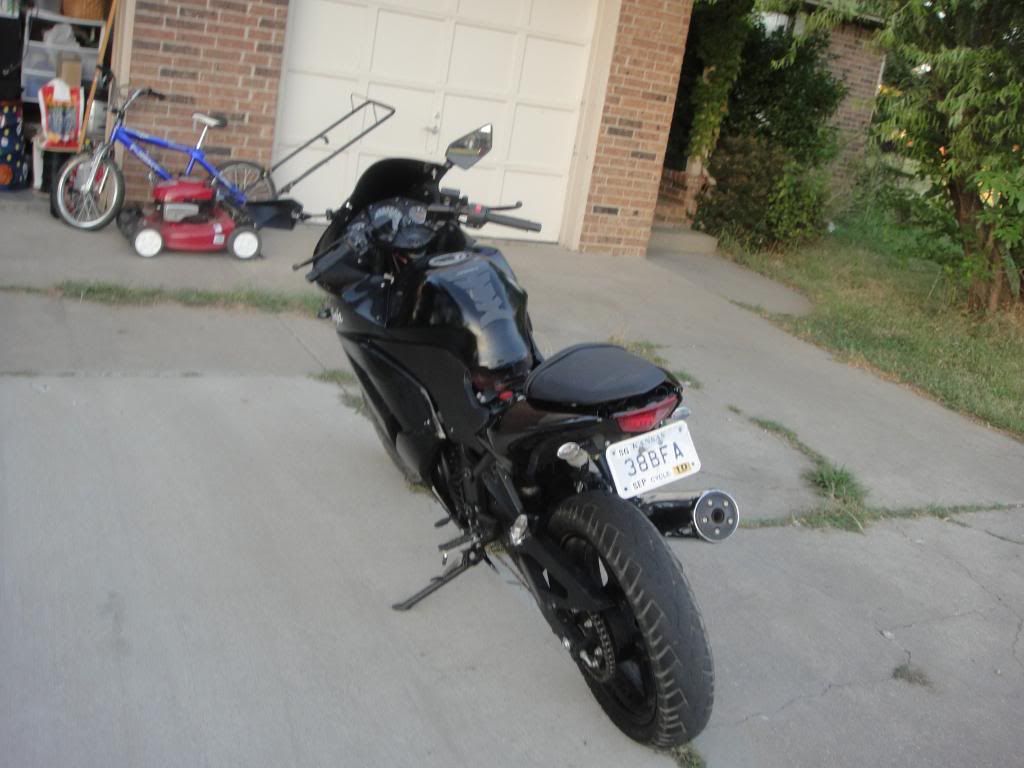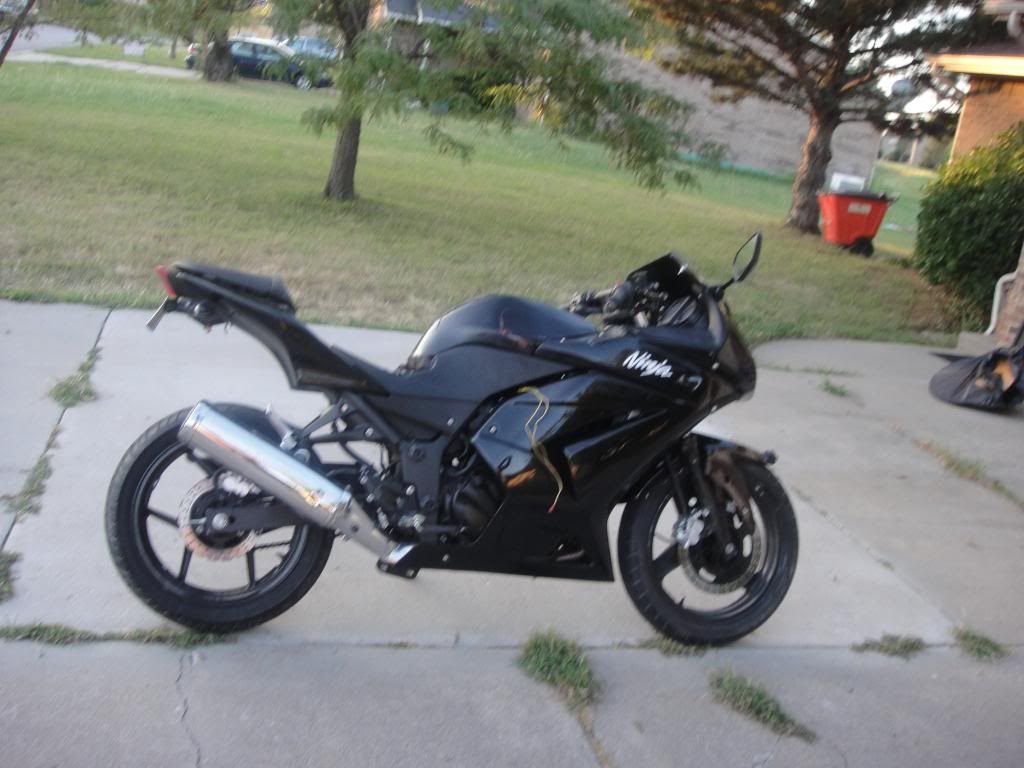 Seat supposedly flew off when the seller delivered it and found out the tank was dented to shit and the guy had tried to putty over the dent and painted it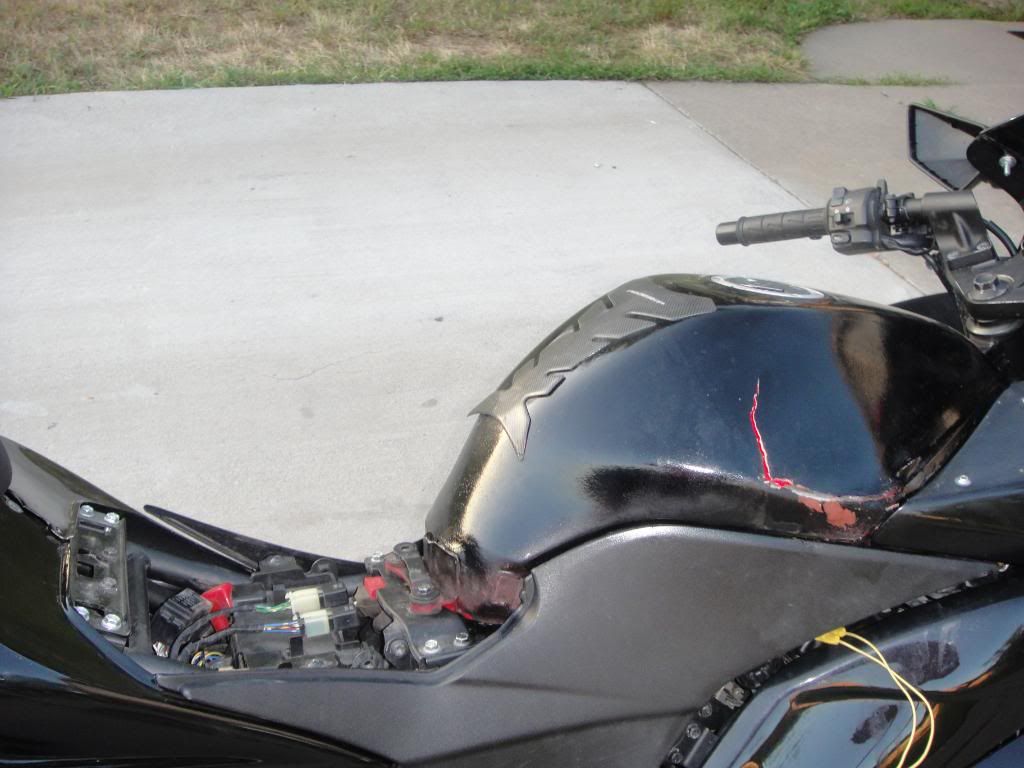 5,2XX miles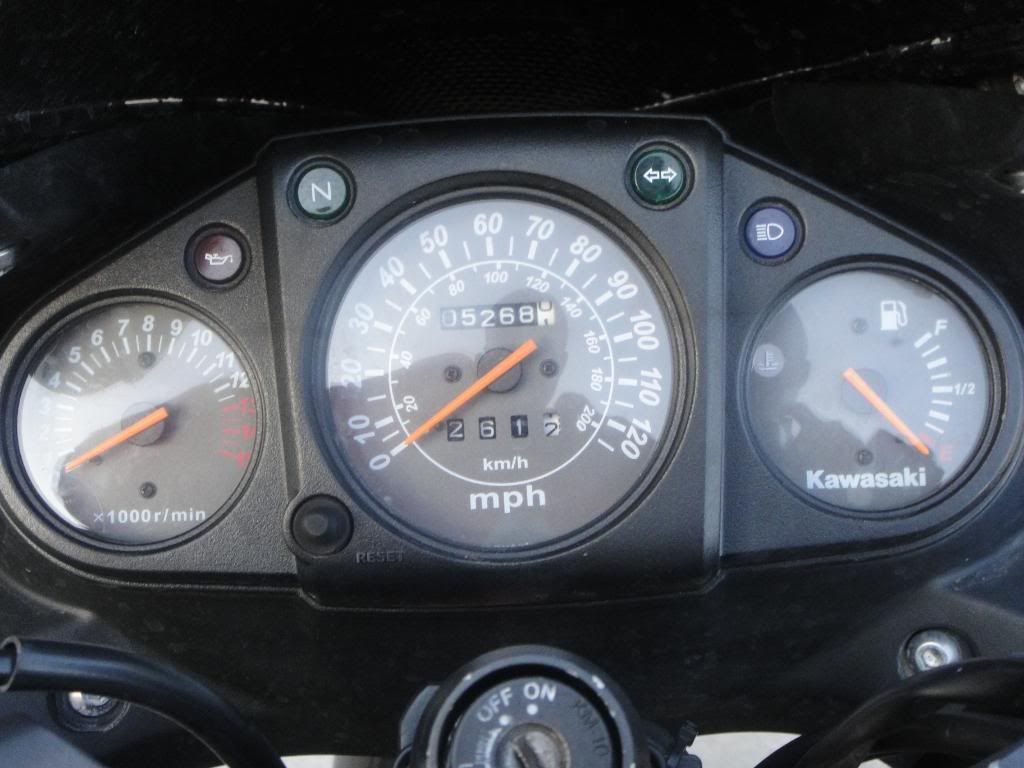 No cover on the rear brake reservoir, so possibly air in the lines
Looks like something used to go in that bottom hole... Not sure what it was tho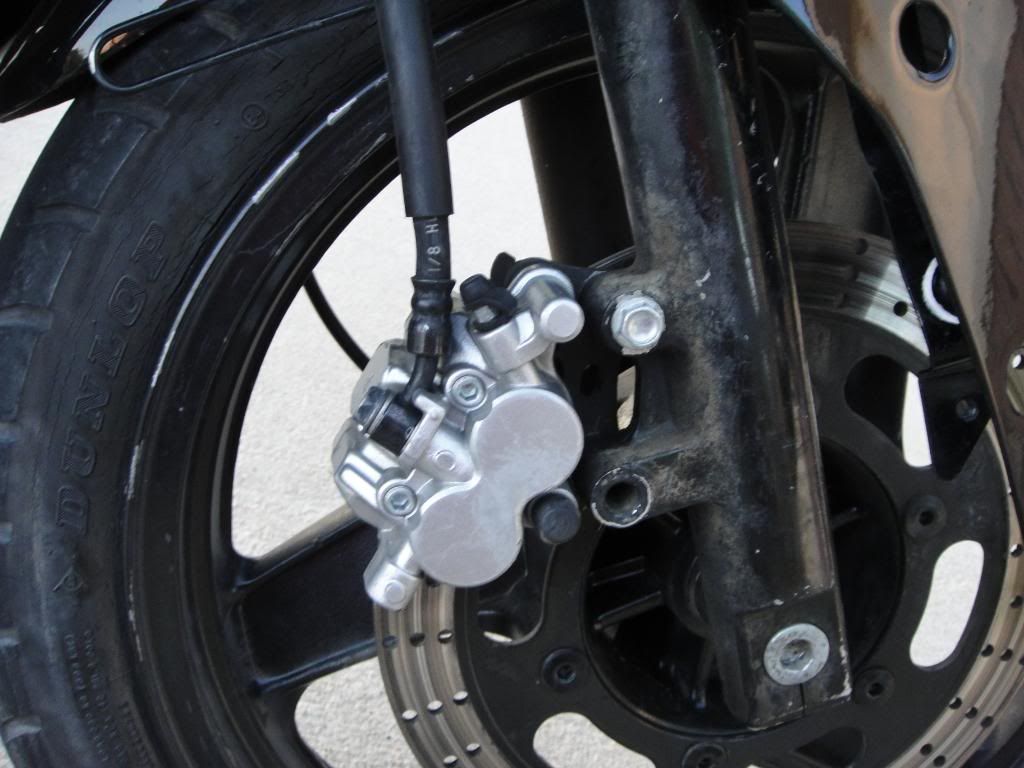 Whole 2 piece tail fairing was held on by one little screw!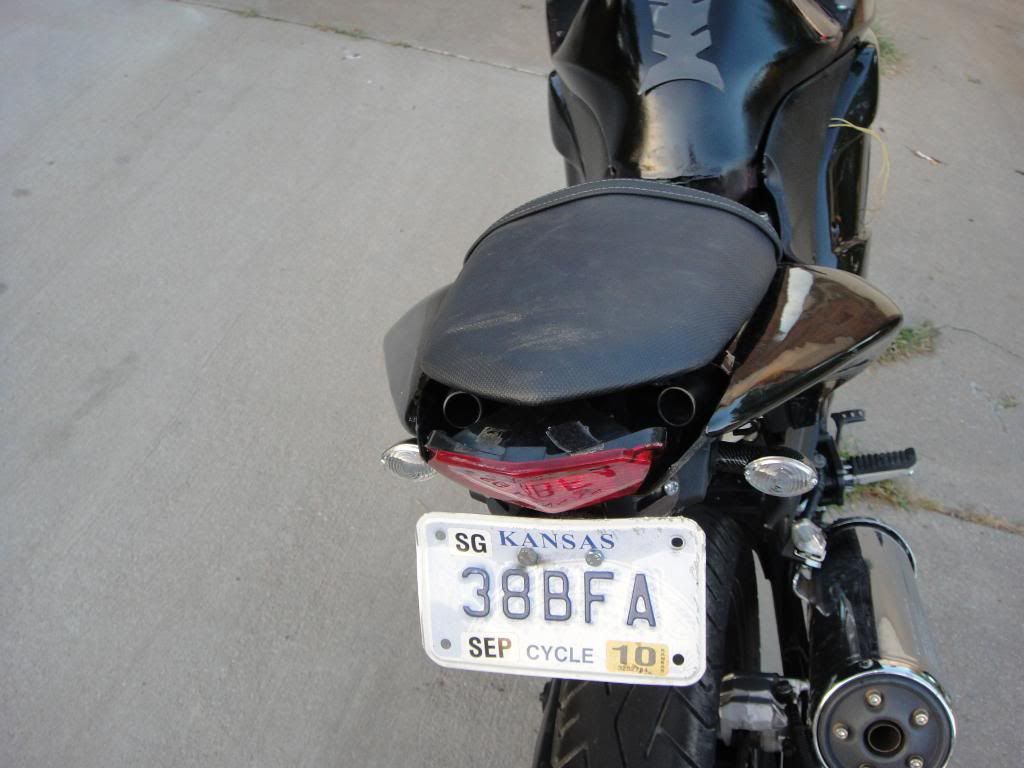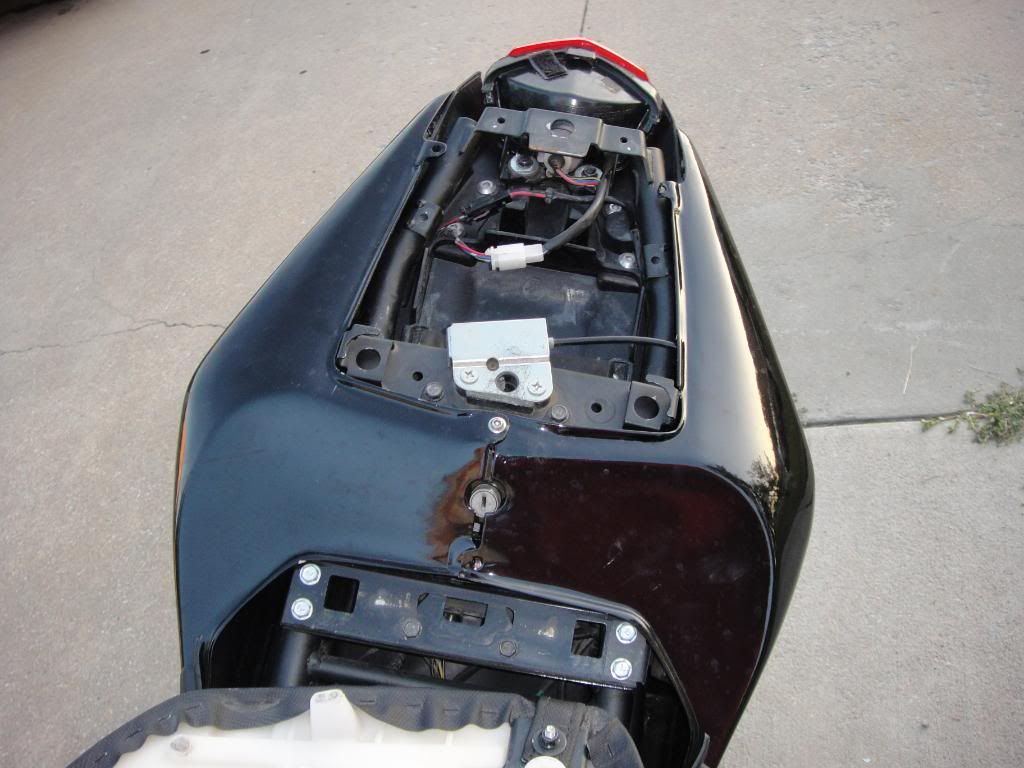 At this point I rode it for a bit and noticed a couple of issues:
Bike felt like it was pulling a little, possibly because the back wheel wasn't put in straight *pictures to come*
Throttle tube is a little sticky *heard just swapping the tube will fix it*
The exhaust smelt like it was running super rich *plan on rejetting and syncing after mods anyway*
So without much knowledge and relying soley on my want to get my bike on the road I decided to start stripping her down and worried about figuring everything else out as I go... So please don't flame me too hard if I ask a million questions or make an ass load of noob mistakes.