Discussion Starter
·
#1
·
HEY CF!
I started this project about 6 weeks ago and after constantly google searching and ending up on this great forum and wealth of knowledge I decided it was time to join.
Bike as I came to own it: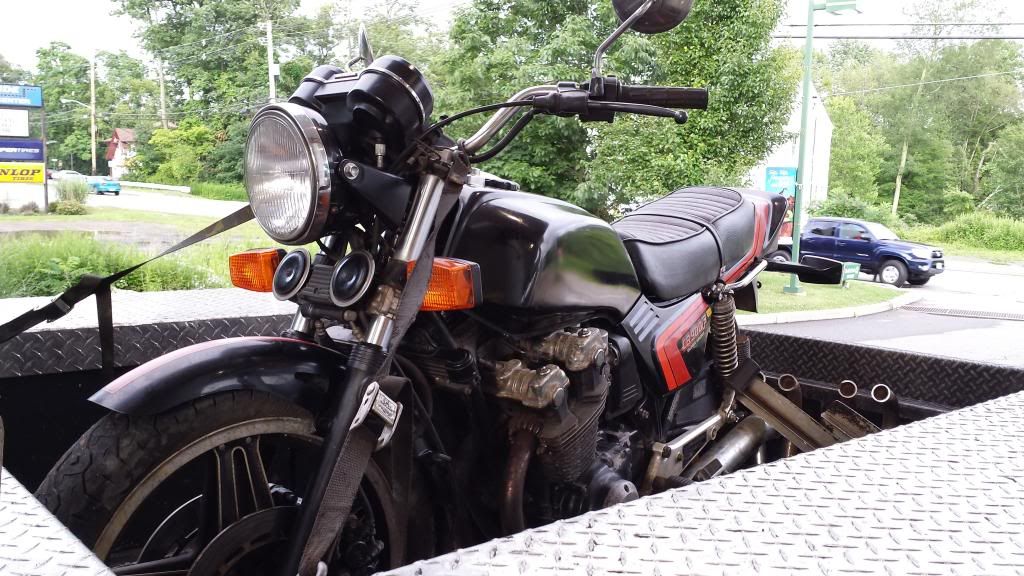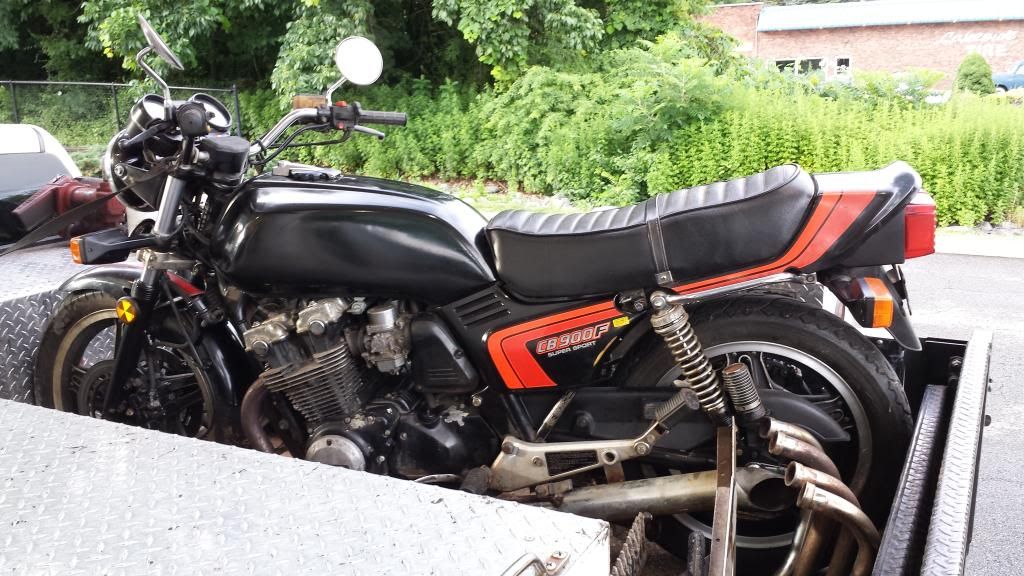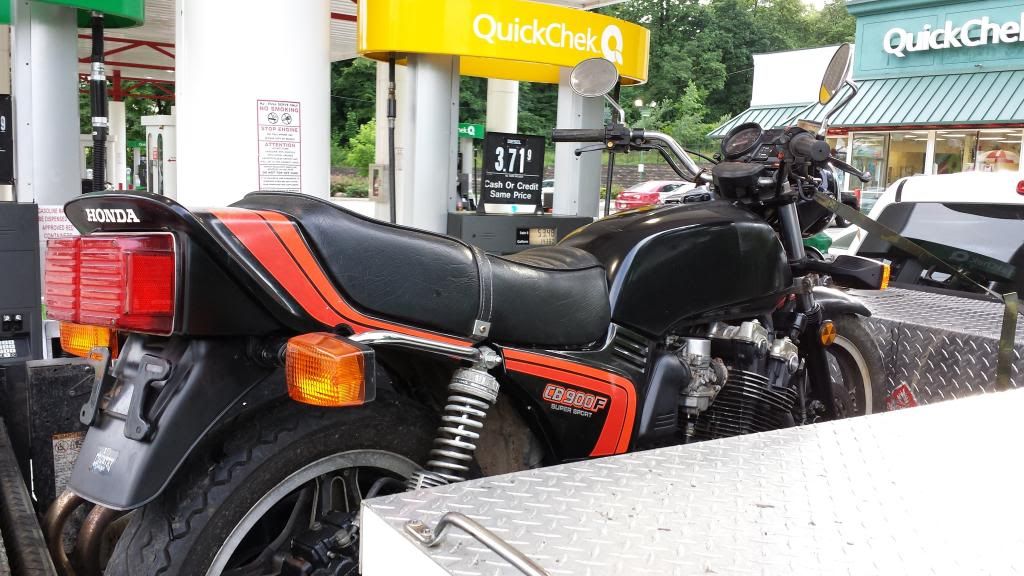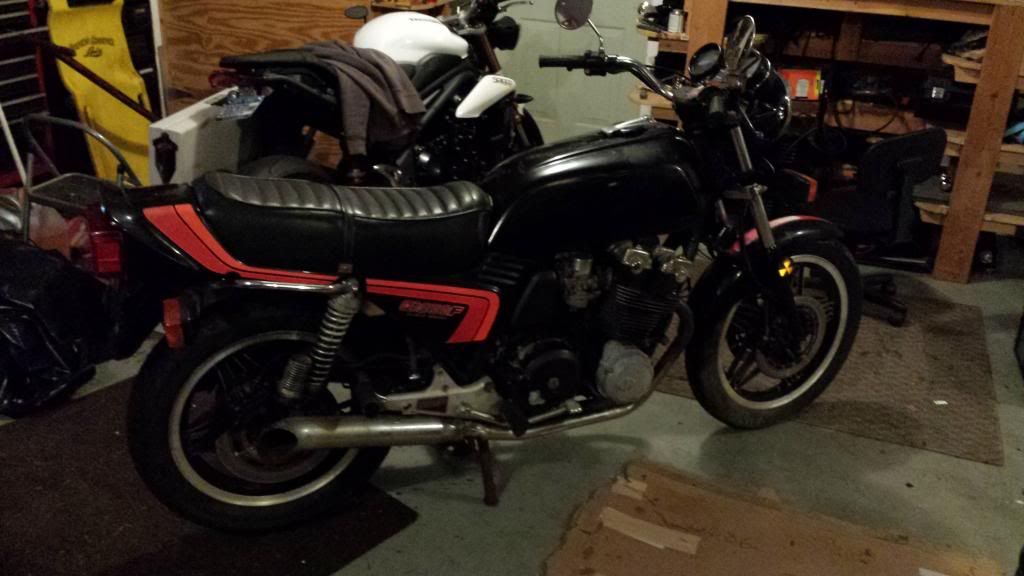 Recap:
As you can see it was in great shape for its age and ran pretty well. It wasn't road worthy though because the brakes needed tweaking and the front forks leaked pretty bad.
The plan was to find a newer set of forks from a Honda CBR1000RR and any newer rear swingarm where I can swap it to a monoshock set up and eliminate the rear sub frame.
I was gathering a lot of my ideas from the guys at Classified Moto and from looking at other peoples project bikes on here and Pipeburn.com
The Tear Down: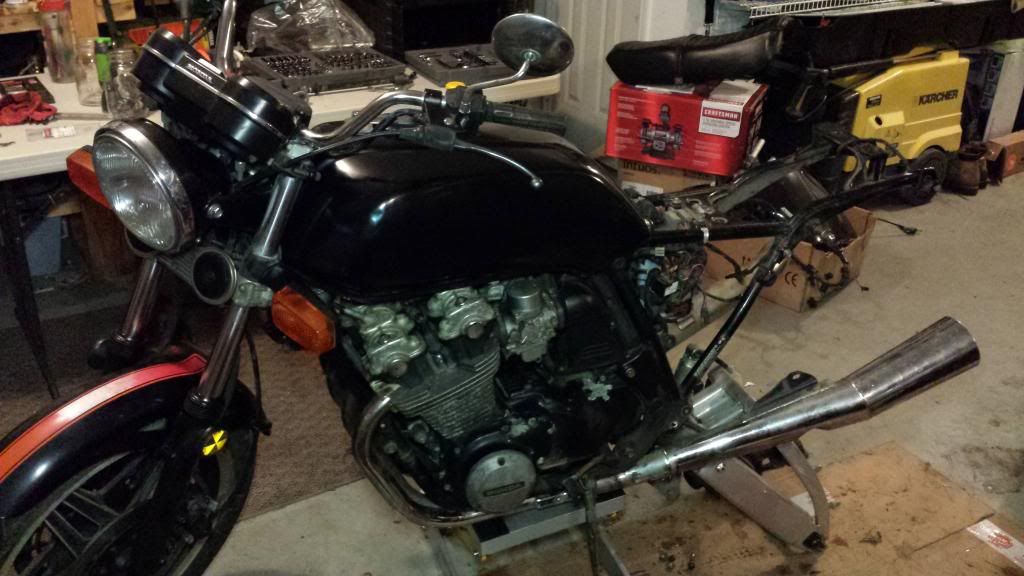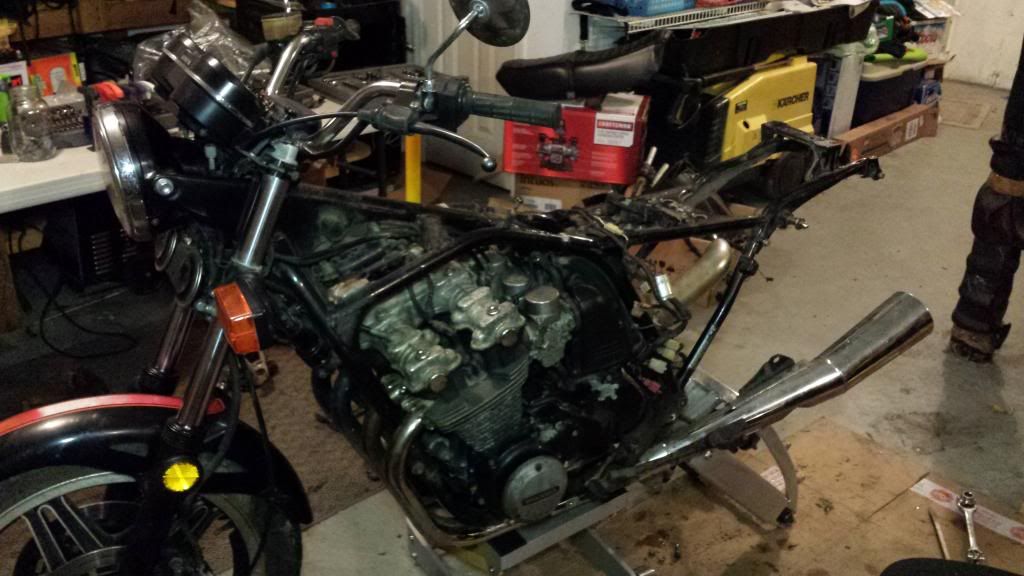 Currently:
The front forks are off (I'll add some pictures soon) in addition to everything that mounts on them obvioiusy (Headlight, gauges, handlebars, etc.)
I bought a 2001 Ducati 748 SSSA after finding out that the pivot mount width was about 1 mm smaller than the stock 1982 swingarm making for a slightly less painful swap. Theres minimal clearance issues that I'm in the process of correcting now and the sprockets need only a minor adjustment to be lined up. Any suggestions on exact angle to place the shock's upper mounts would appreciated. I've been searching this topic a lot but haven't found much.
I just purchased a complete front end off a 2007 Honda CBR1000RR that should be arriving towards the end of the week and I bought the necessary bearings from All Balls Racing to go with them. I'll be using the clip ons and controls from the CBR1000RR as well.
I love hearing other peoples opinions because its definitely helpful so please tell me how I'm doing. I've had plenty of street bikes over the years but this is my first bike build so I'm sure there are things I'm over looking but I'll find those out along the way.