Discussion Starter
·
#1
·
I wish I had some additional pictures but this is what I have and I hope you enjoy!
This is the Honda collection on the trailer leaving San Diego, Ca headed to Ft Sill, Ok.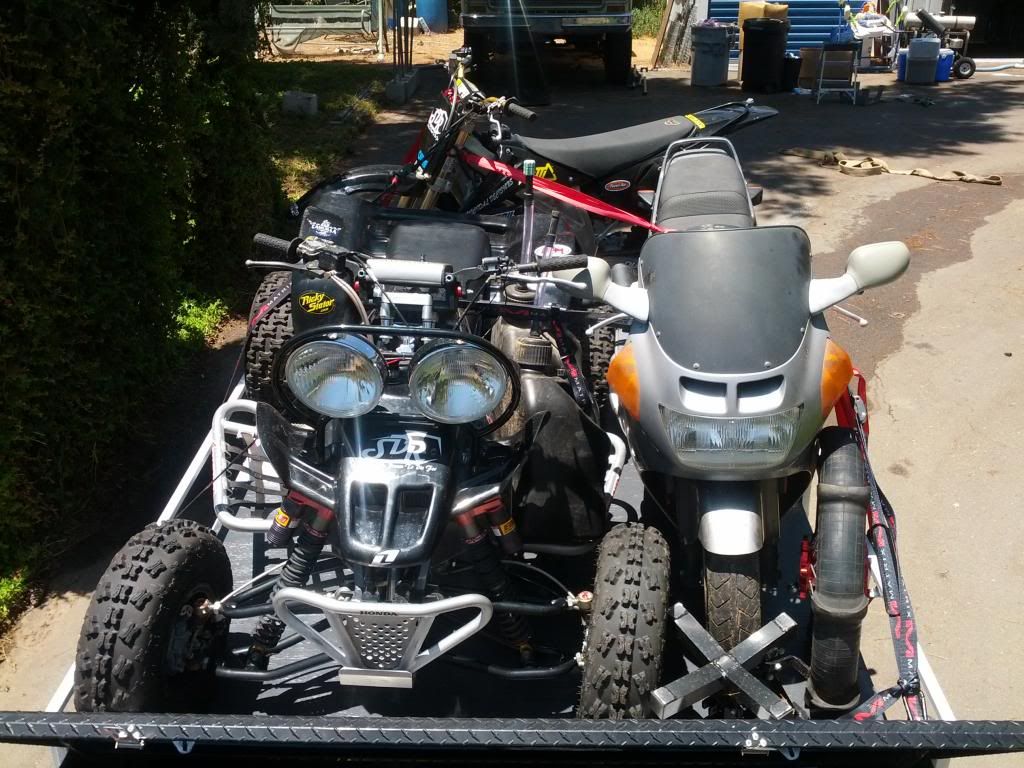 Started tear down in my storage unit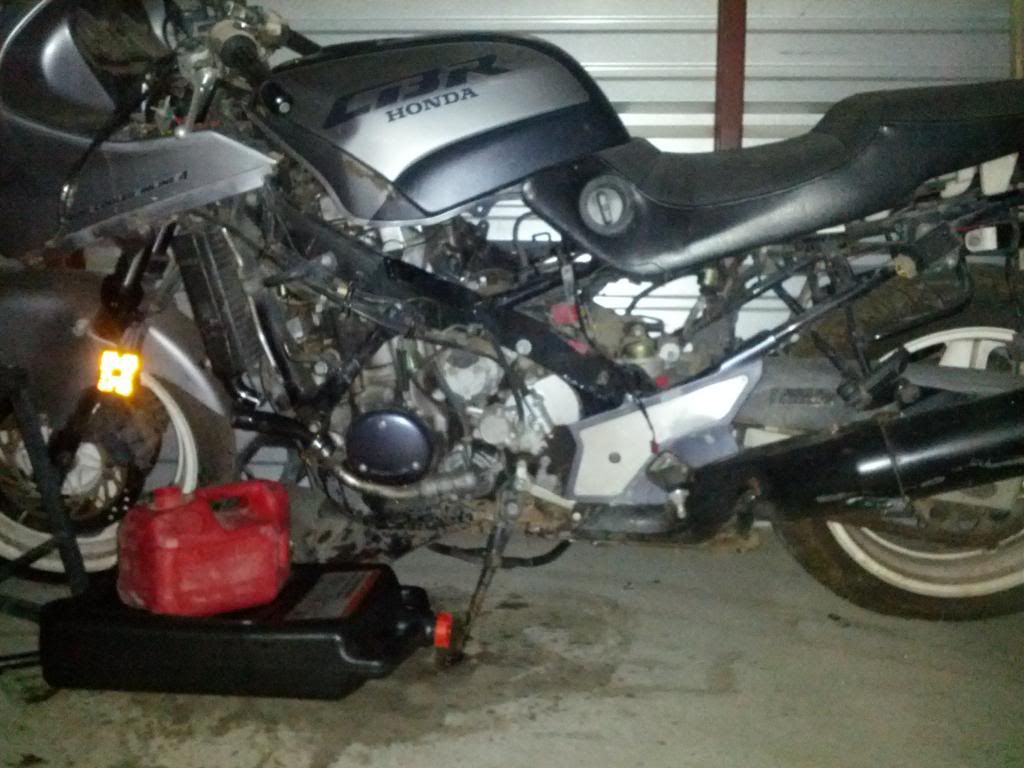 Frame primered and ready for paint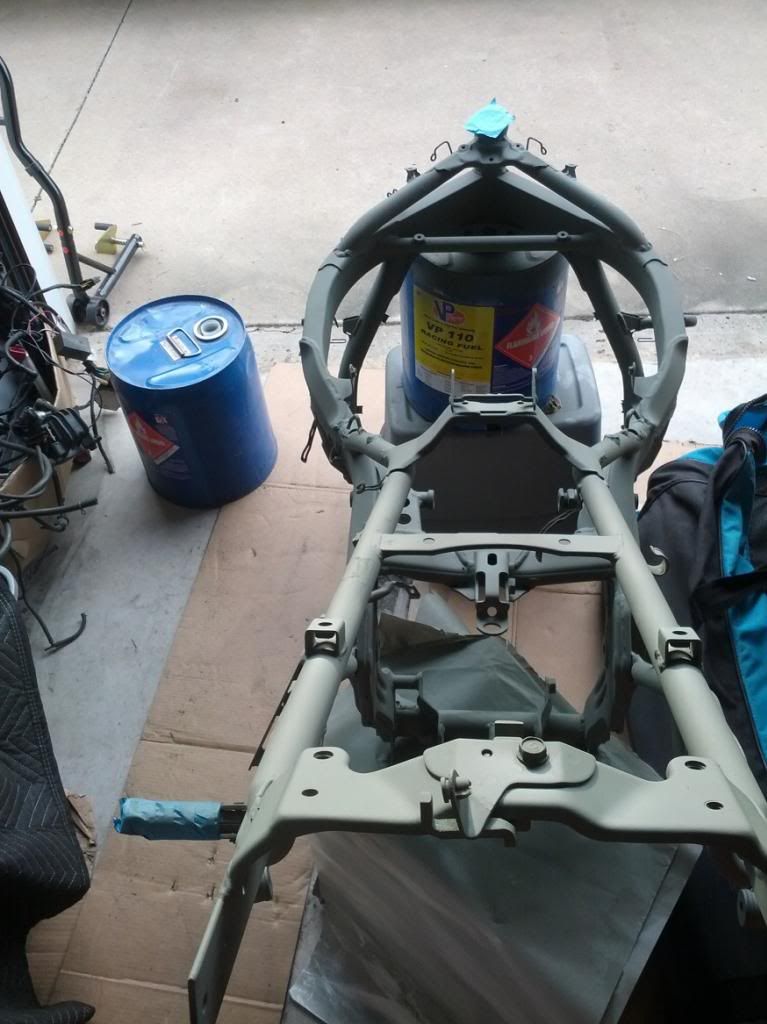 Flat black paint applied to frame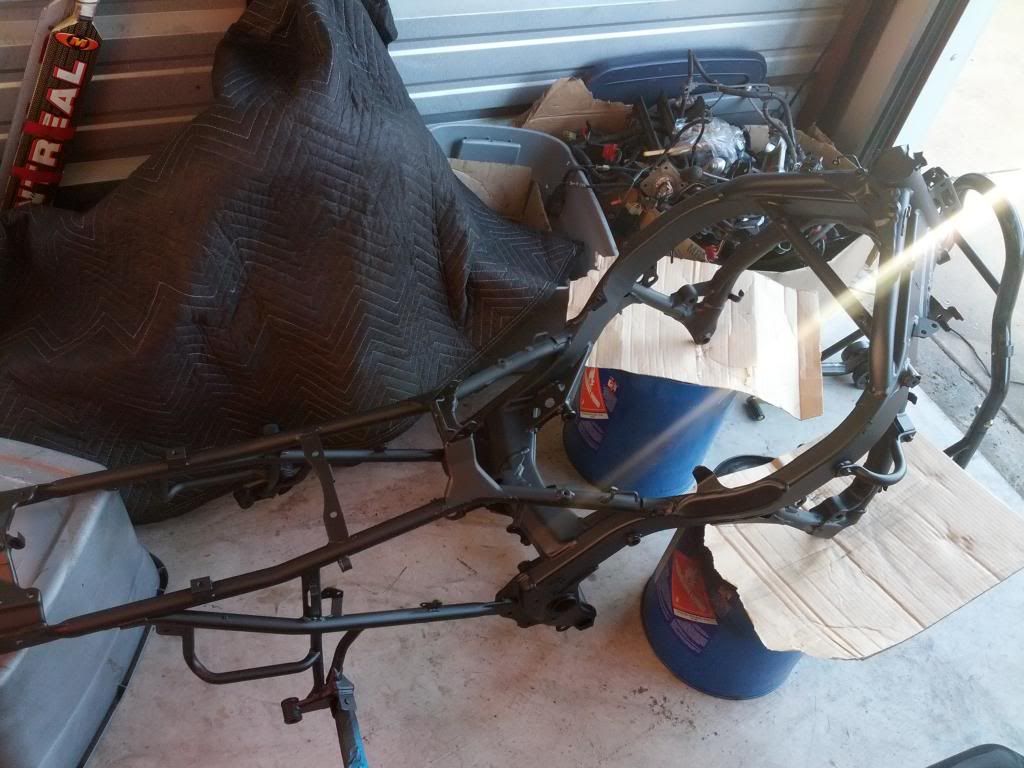 Cleaning the carbs getting them ready for rebuild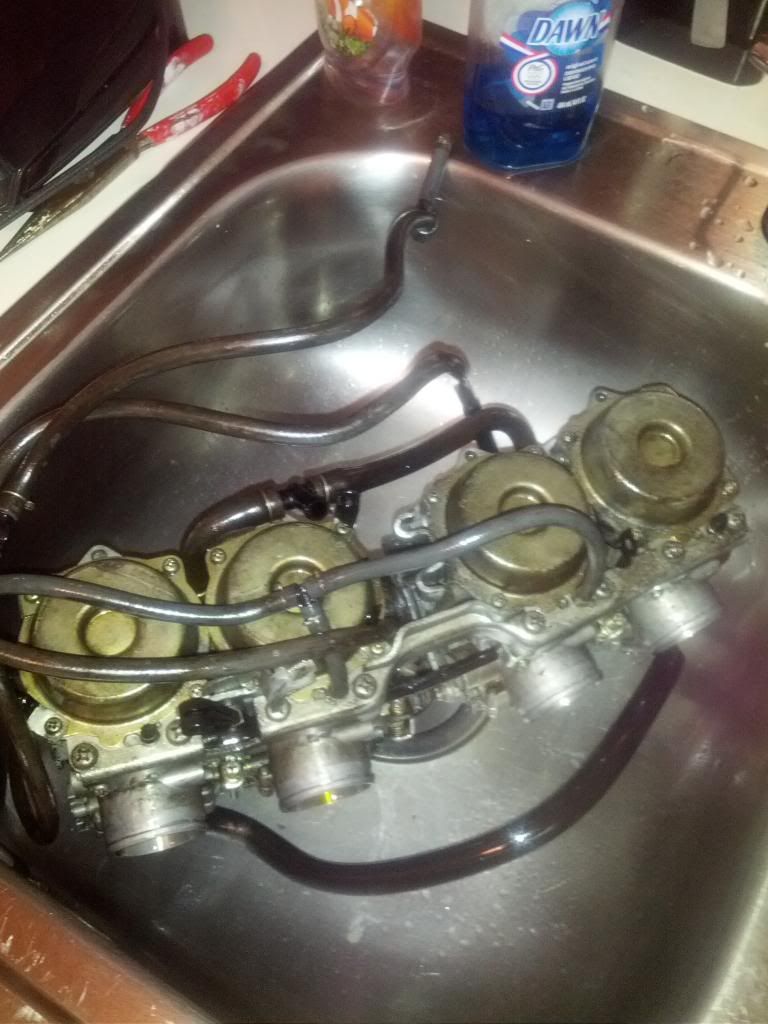 The old needles and the new needles. Obviously this bike sat for some time!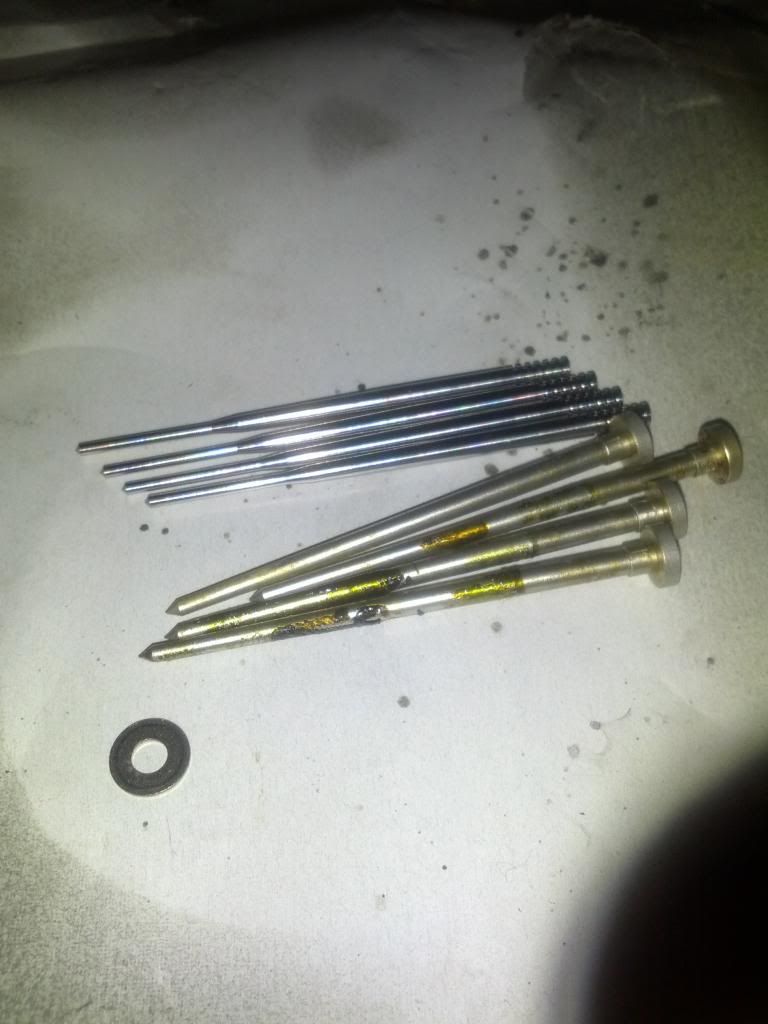 Test fit of air cleaners on carbs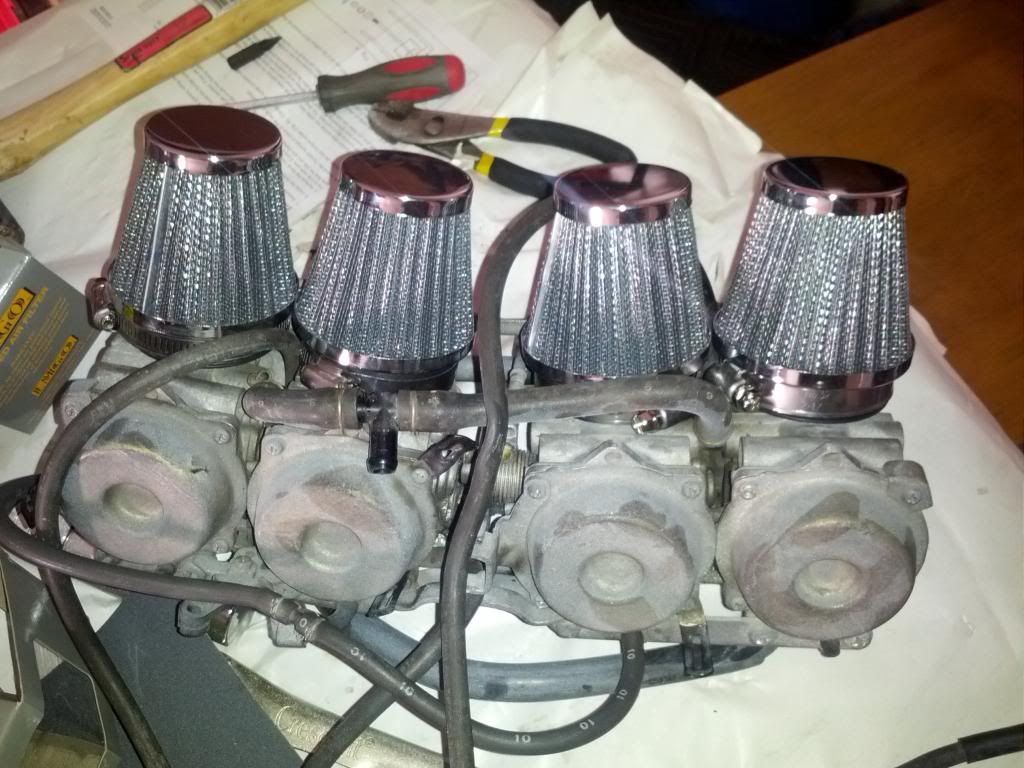 Put the carbs on the engine to move the engine from the dinning room across town to my storage
Installed the frame onto the engine (I am sure you all know what I mean here... it was not easy! Tight fit)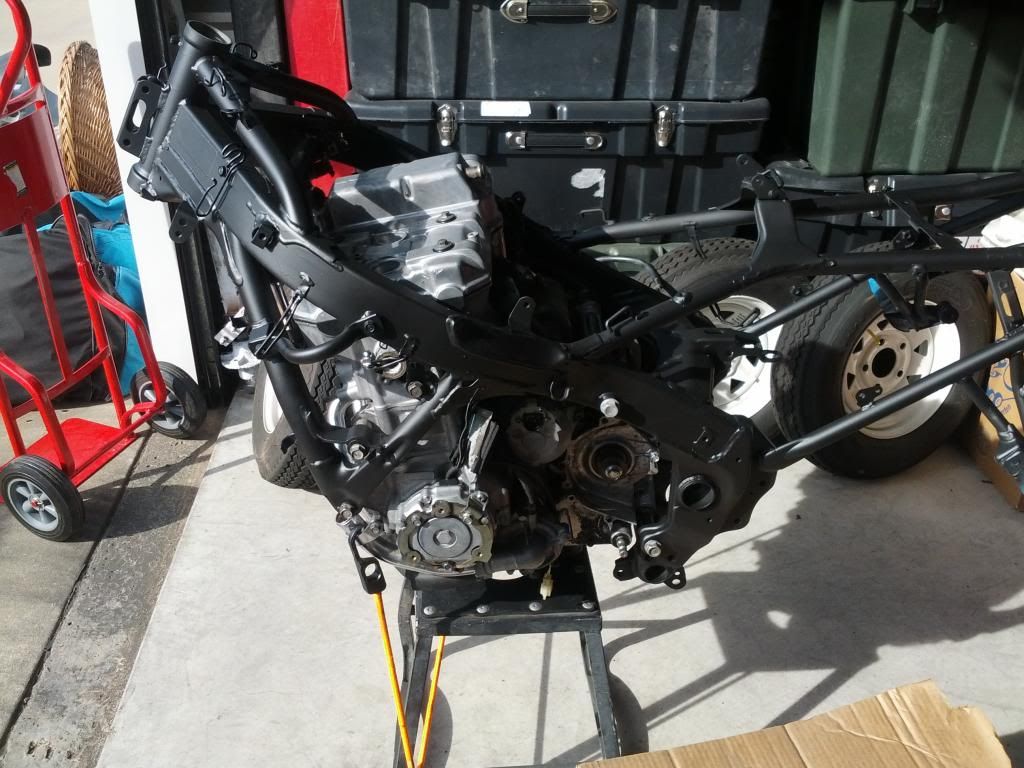 Swing arm and front forks on the bike to get it off the stand
Installed the wrapped exhaust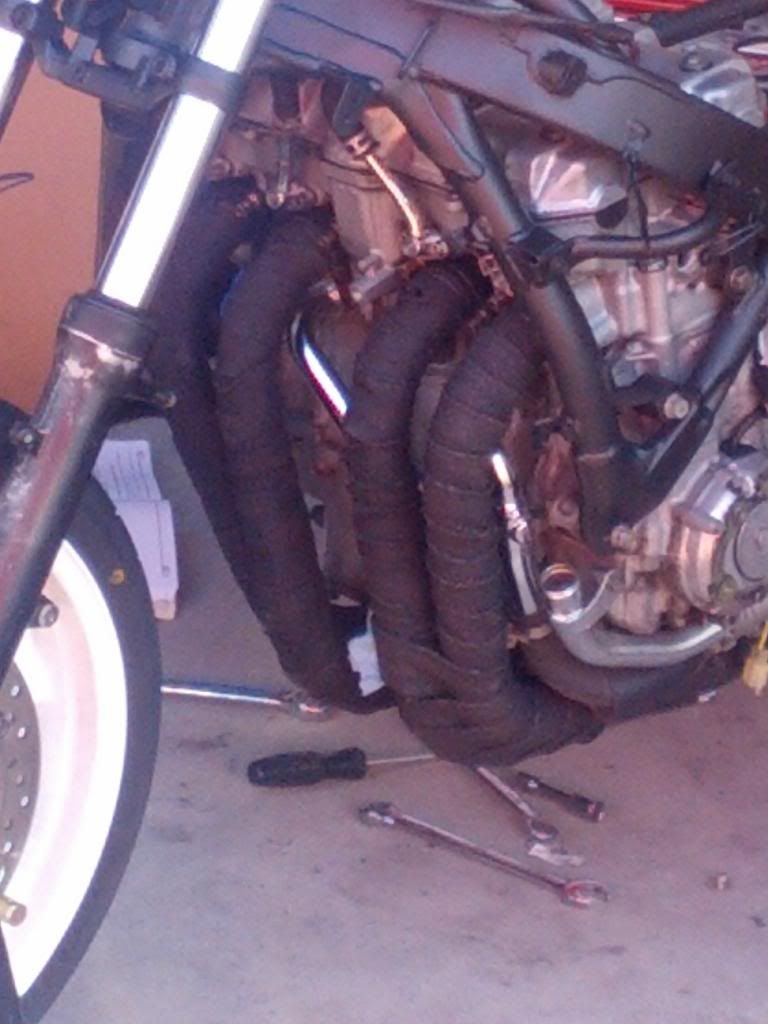 Selfetching primer on the tank
Sandable primer on the tank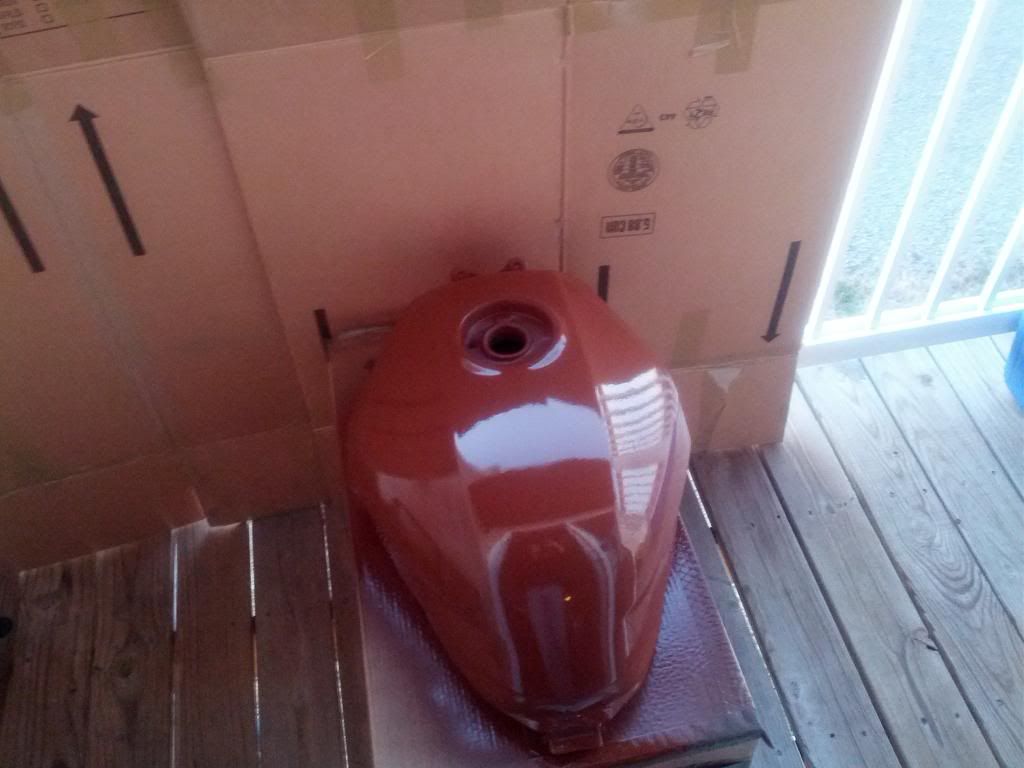 Tank painted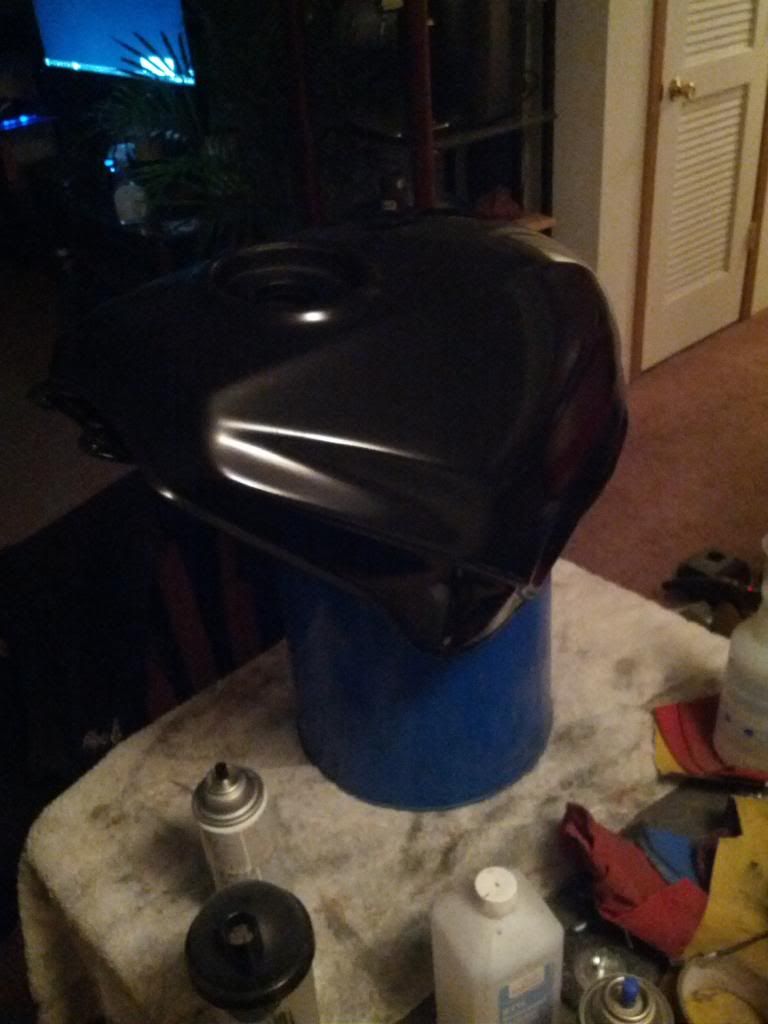 Tank installed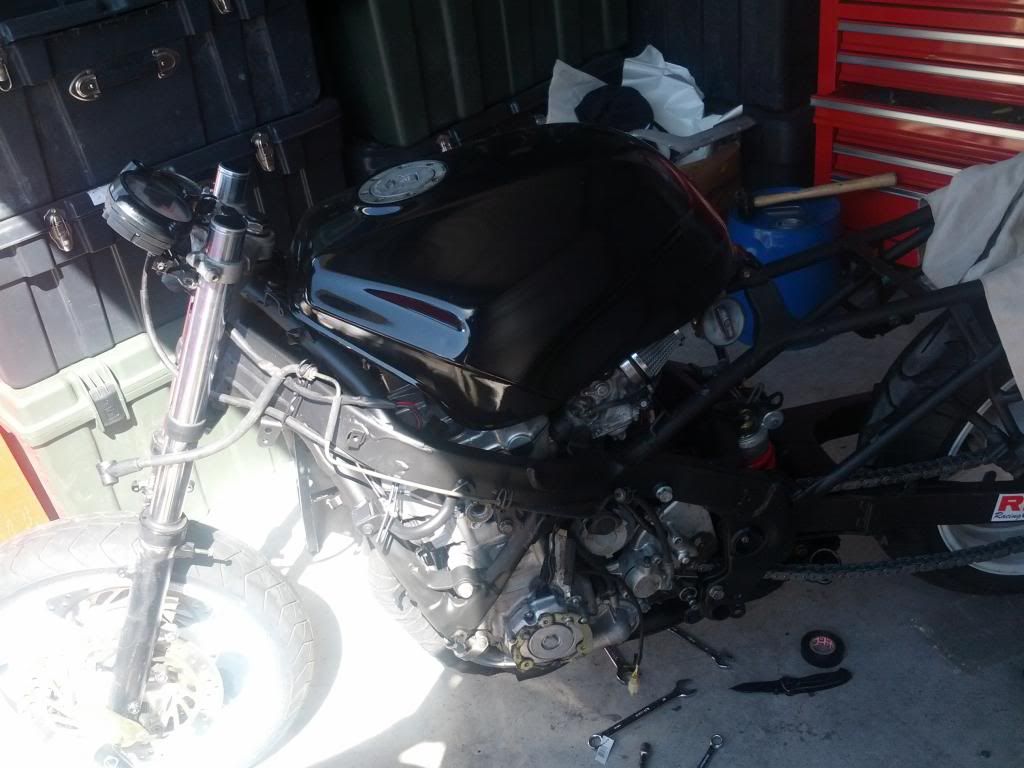 Added the new decals
working the vacuum lines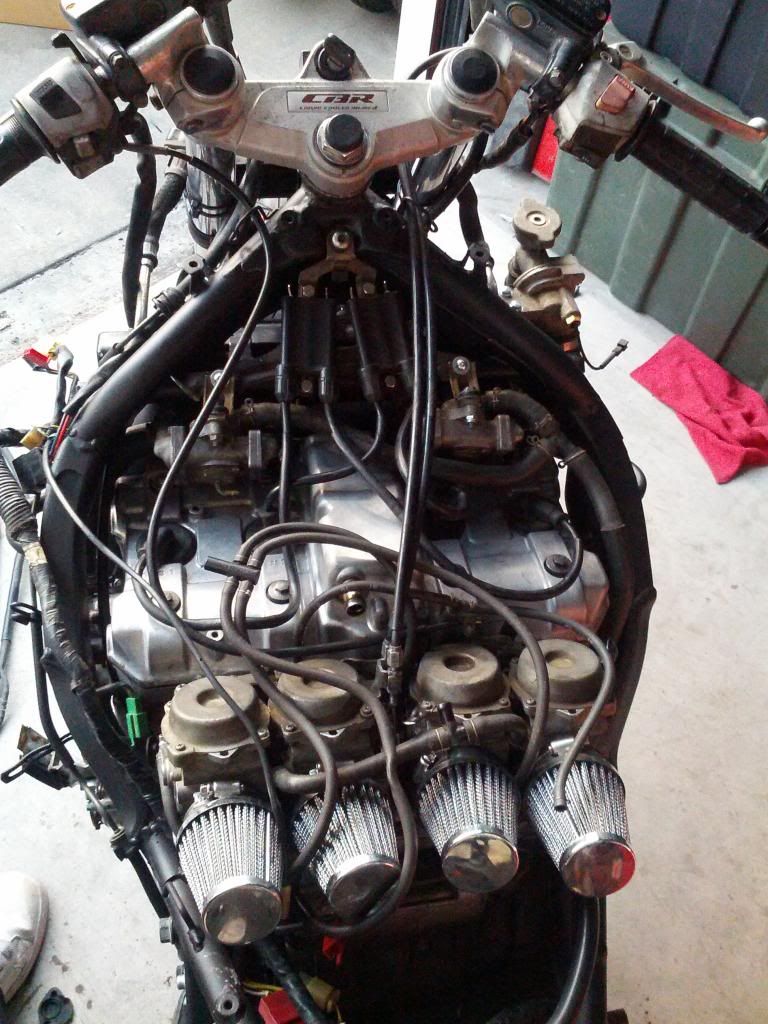 Radiator and oil cooler installed. Moved the oil cooler to hopfully hide it some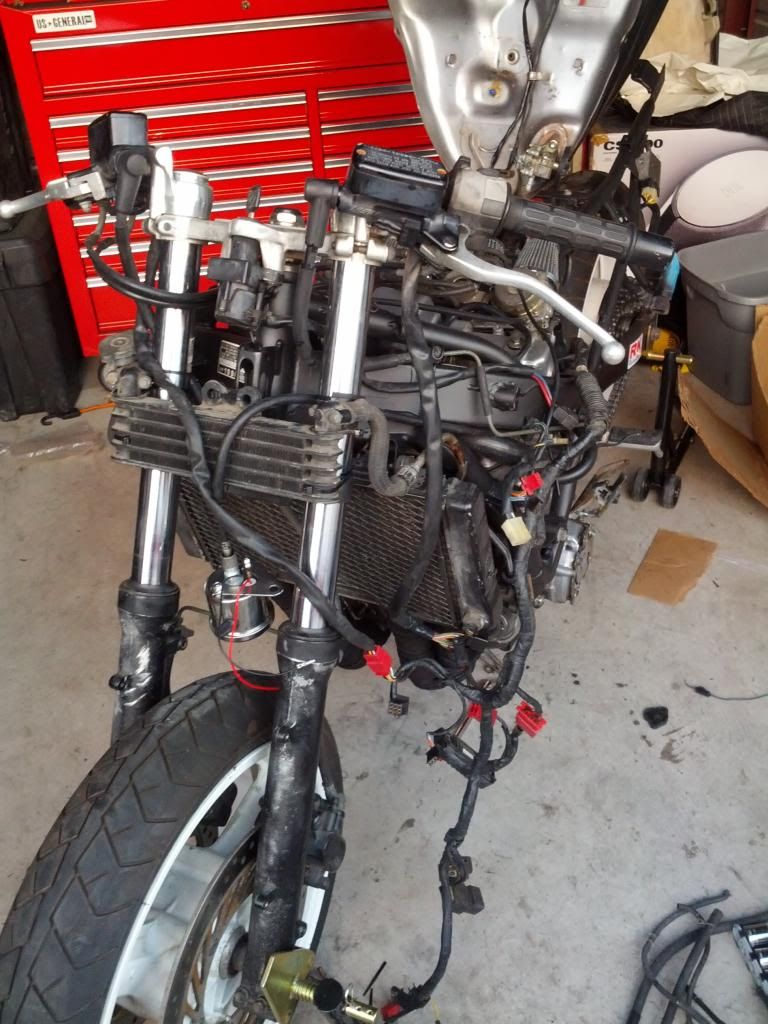 Figuring out how I am going to run the electrical and finding what I need and what I dont.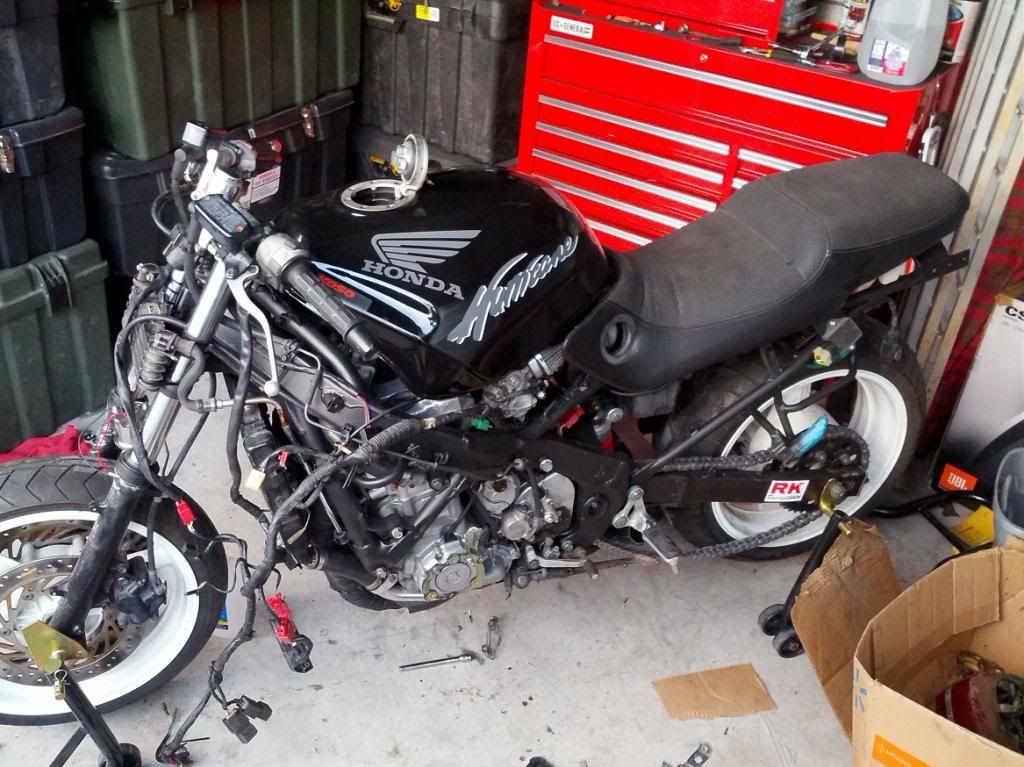 Thanks all I have for now. I know there is a lot that I can be doing to the bike but it is a work in progress. Working in a 10x10 storage unit without power makes it difficult. I will add more pictures when I get some more work done to it. I havent started it yet. Hopefully I will have the electrical and vacuum lines done and my oil filter and wing arm bolt will come in the mail soon so I can start it. Maybe by this weekend.... Just depends on the mail at this point.
Feel free to leave comments and ask questions. Thanks for looking at the bike. It has a lot of potential and I hope to get it there soon! Thanks for looking!