Discussion Starter
·
#1
·
So ever since I got into riding bikes I had thoughts about eventually converting to a fighter... well I low-sided my bike in the fall so I guess you could say the time is right!
First step was the teardown of the useless broken crap
At this point I discovered that I also managed to bend one of my fork legs so the quest was on to find 5pw forks from the R1 to tackle this swap while I was rebuilding. I ended up paying a whopping $180 for all of this including forks!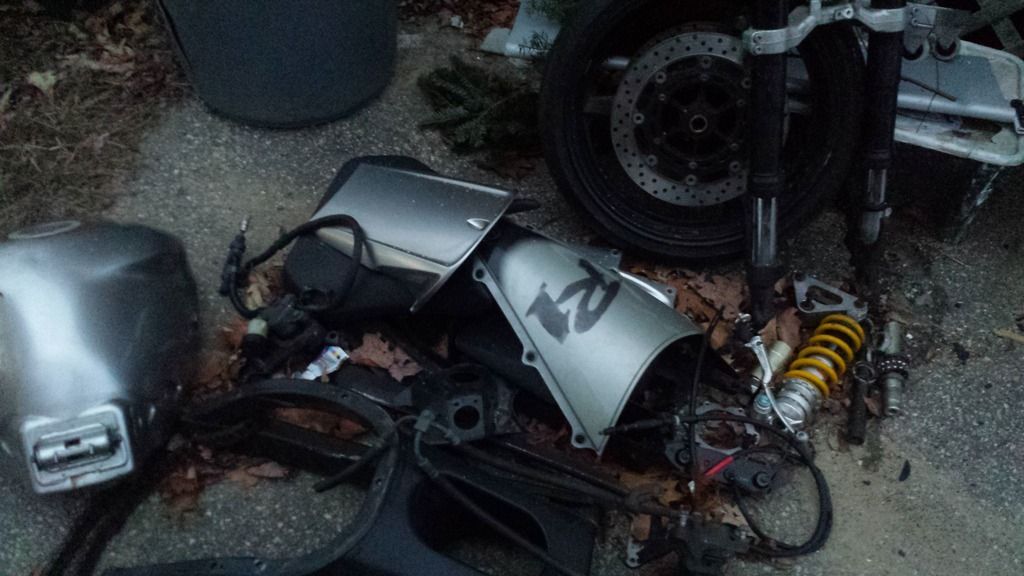 Let the fun begin!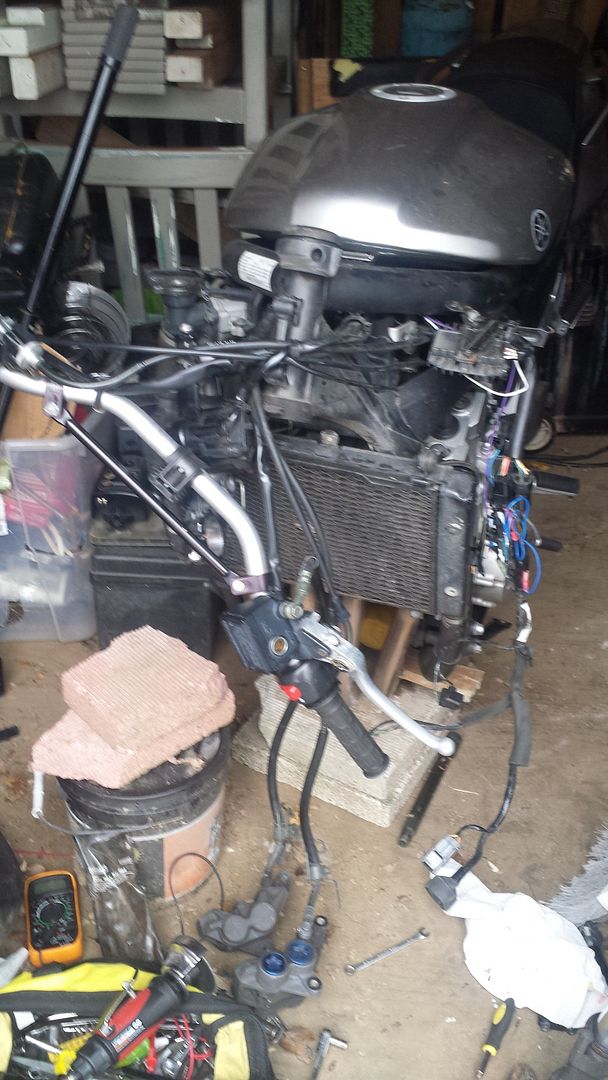 I ended up snagging the upper triple off a 2007 R1 off of ebay and got a deal on convertibars I couldn't pass up.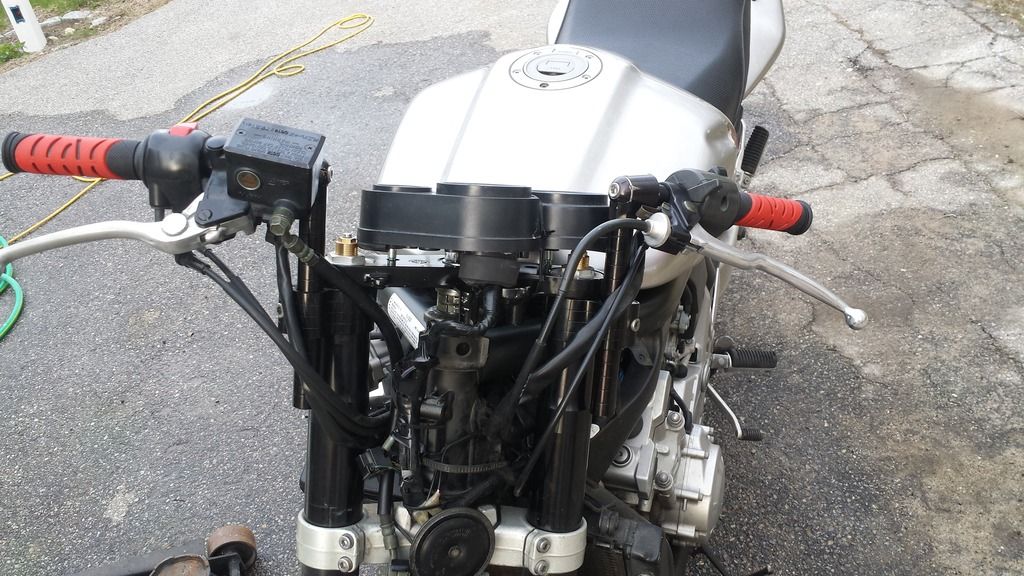 I am certainly not done as a lot of where I am at is temporary but here are some pictures of my progress.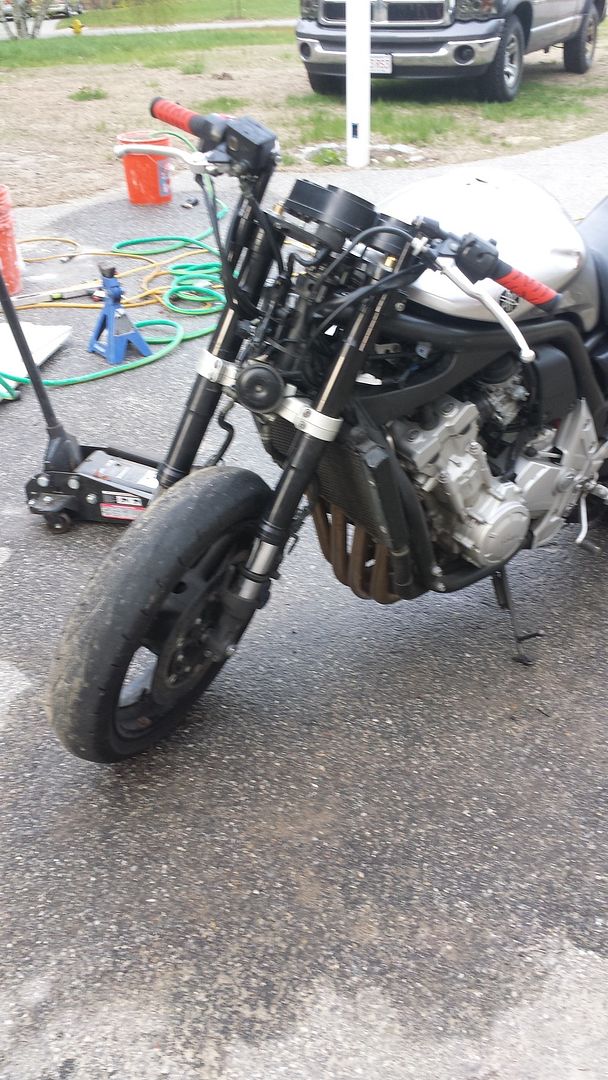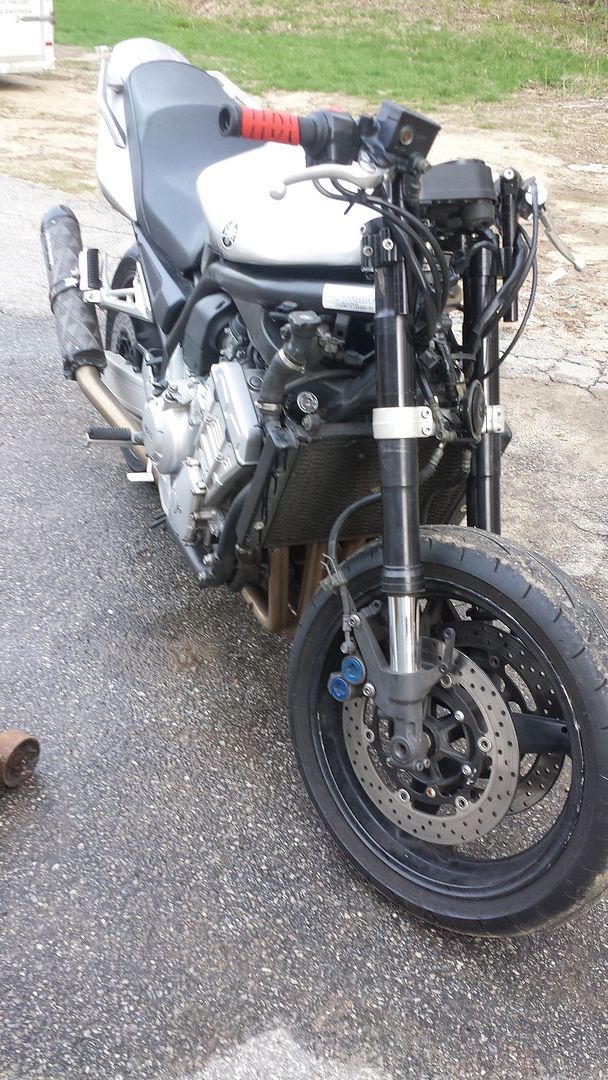 I have relocated the ignition down by my left leg although I believe it is elsewhere in the images. A bracket still needs to be fabricated for this. Right now the gigantic stock gauges are still on the bike, but USPS is bringing me R1 gauges as we speak. Itching to get back on the street I also mounted the stock lights but I have an MT03 headlight coming from the UK. I'm very excited to move forward with this and I'm open to any suggestions!