Discussion Starter
·
#1
·
So I picked this bike up off of my room mate who bought it as a chopped up bobber build that he was never gonna do anything with so I ended up trading him one of my old helmets and 45 bucks for it. Not to bad if you ask me!!
How it was when I got it from him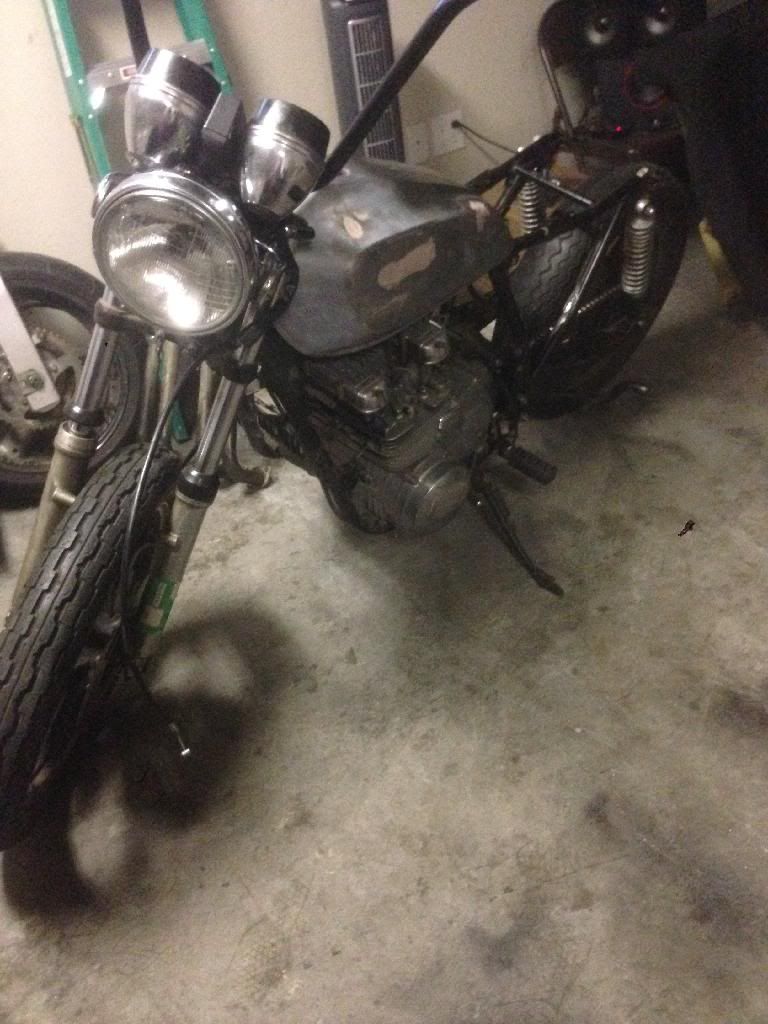 I had an old bandit swingarm, wheel and rear brake assembly that I bought off my buddy Jed so I decided to use that
Had to make pivot tube spacers and pivot bearing races so I could use the kz650 pivot bolt.
Picked up a pair of zrx1200 rear shocks off a buddy here locally
And I had to make shock mounts on the swinga for them since the bandit was originally a mono shock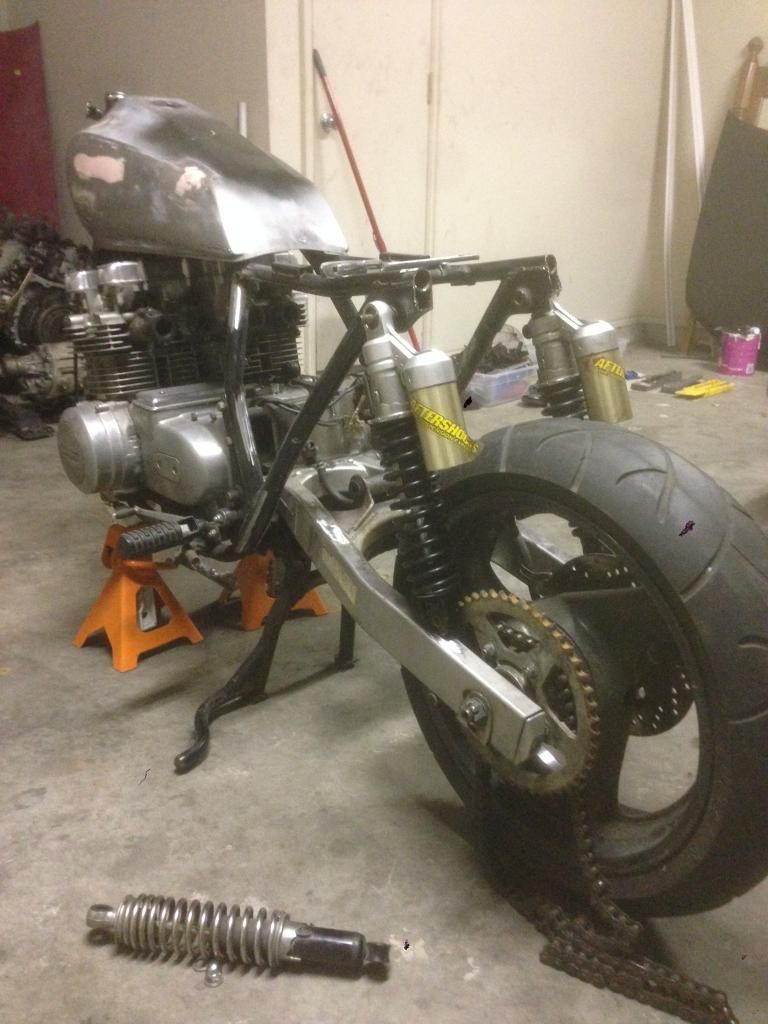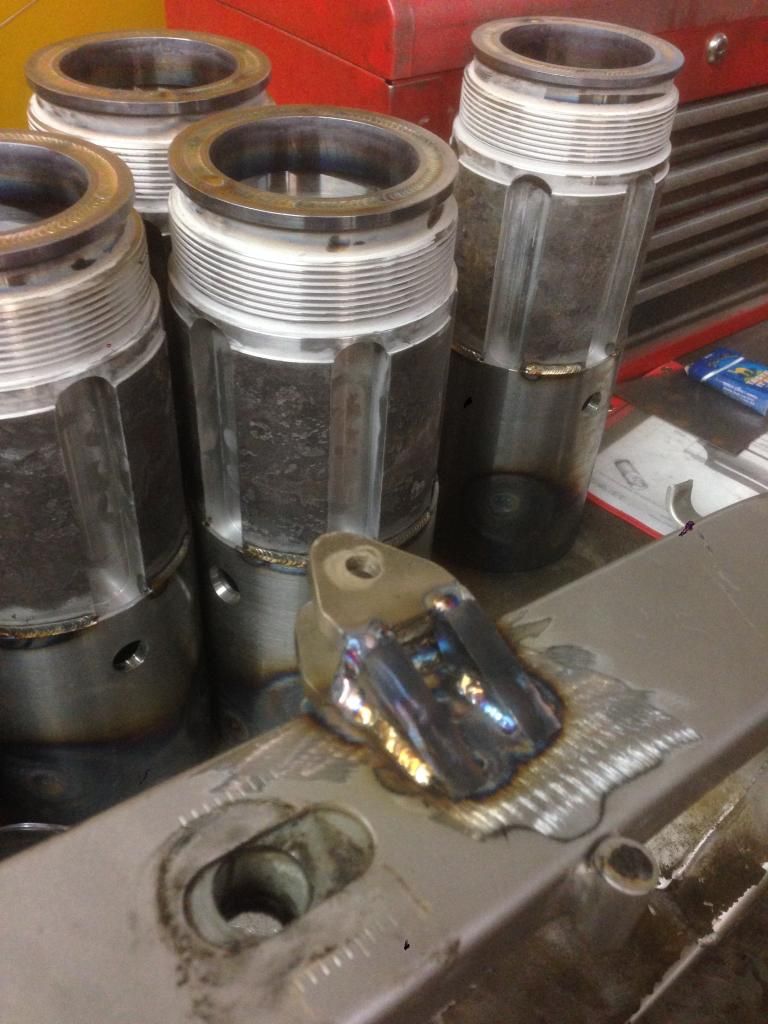 I am using a 02 gsxr750 front end on here and I had to use the kz650 stem in the gixxer triples but the kz stem measured smaller than the gixxers did. So my only solution to this was to turn the kz stem down a bit smaller, make a collar the size off the gixxers stem, weld them together and press it into the gixxer lower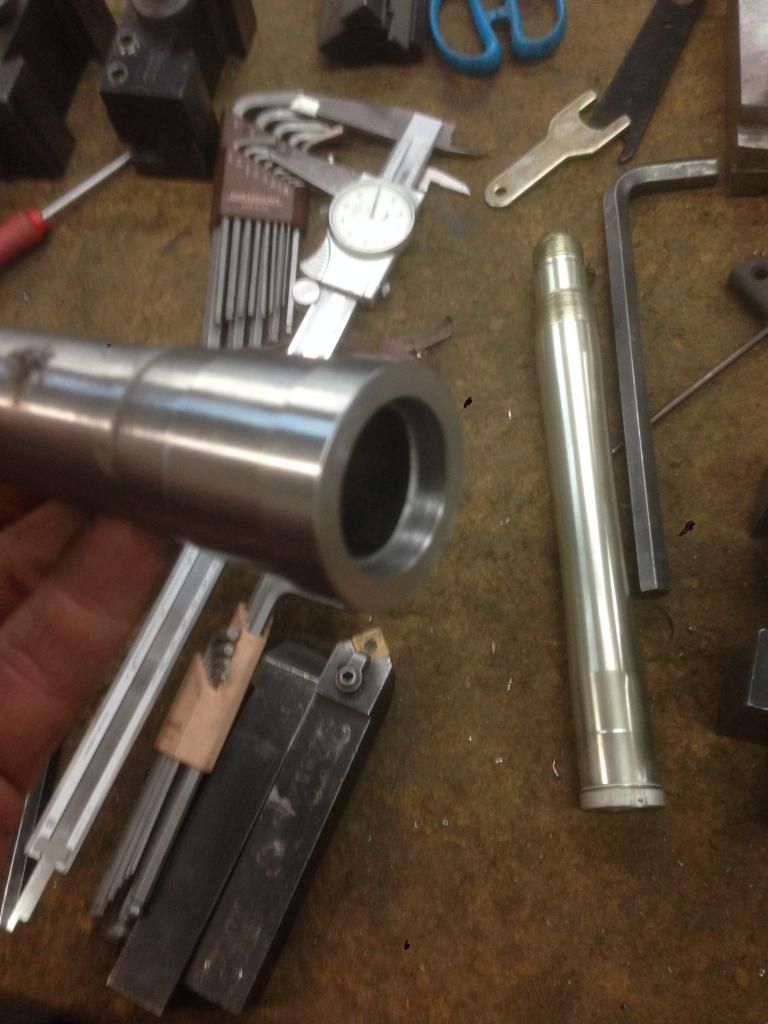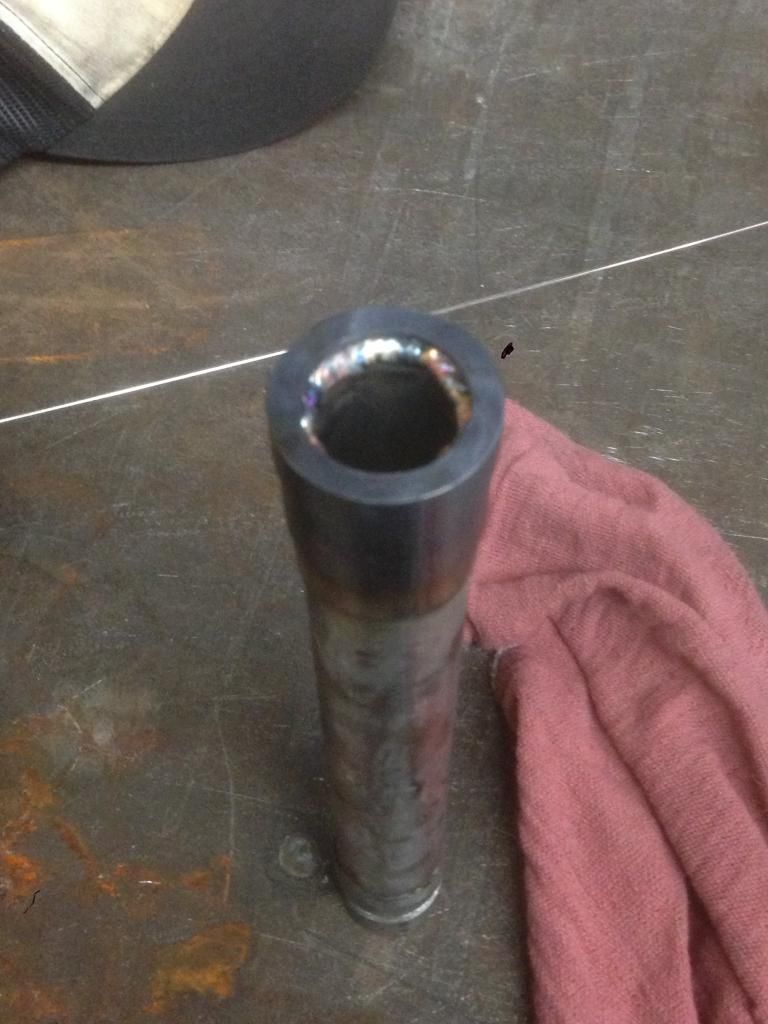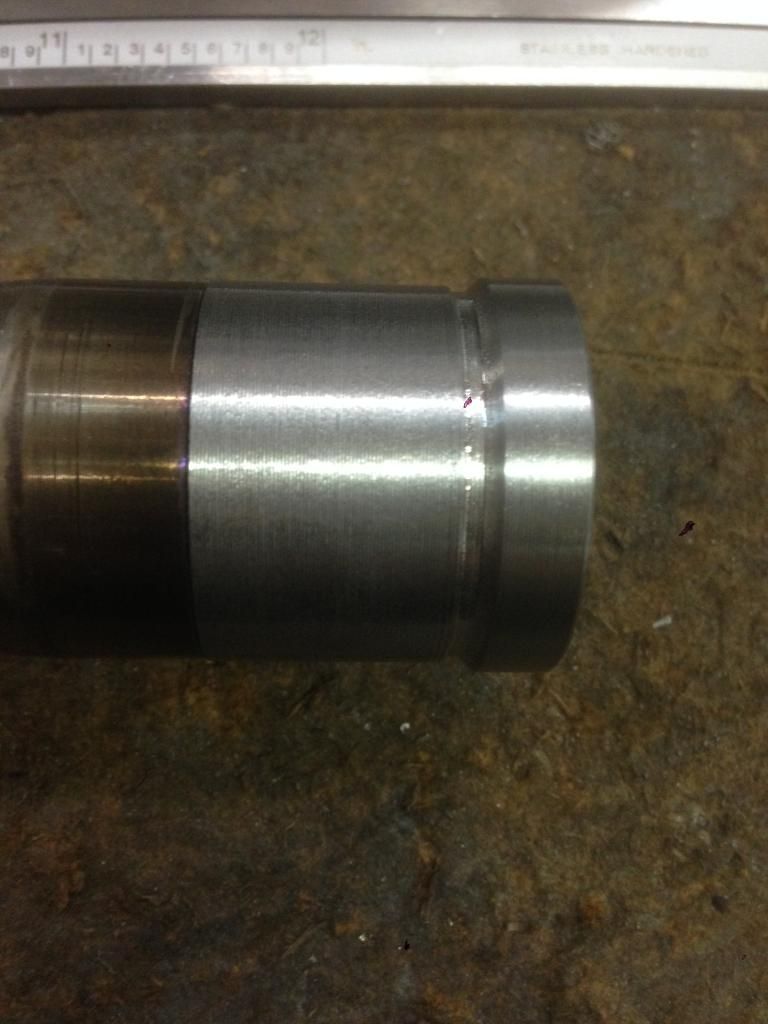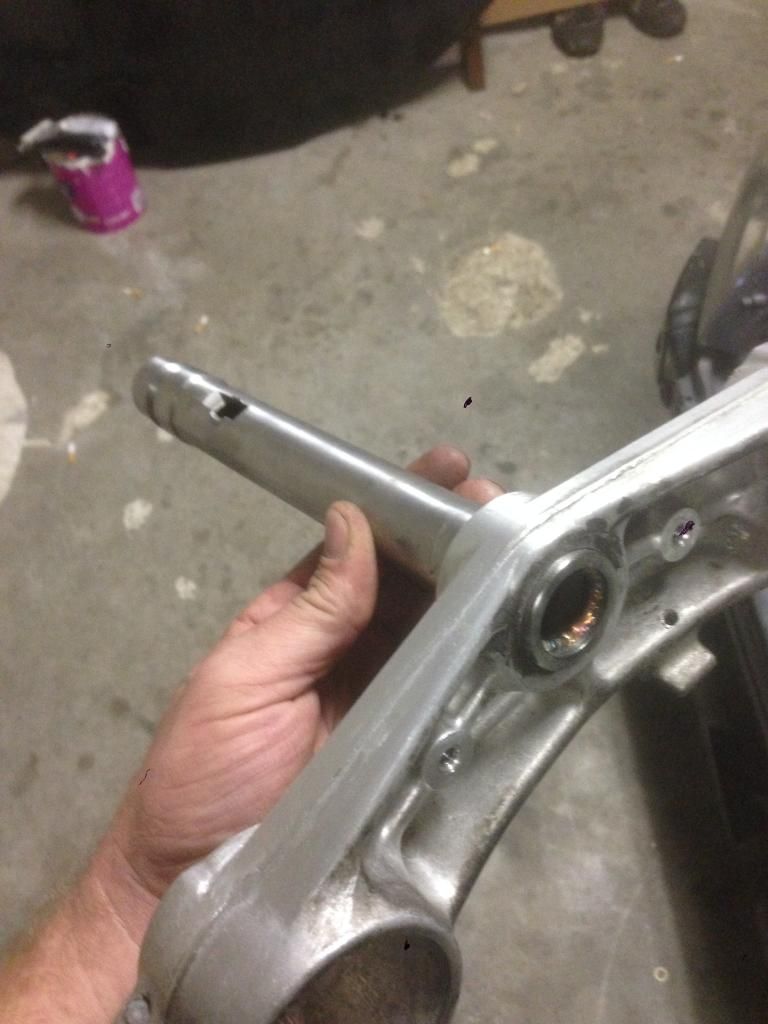 I have went ahead and made a seat pan and cut my foam, this is actually my third go at the seat the first two were pretty terrible.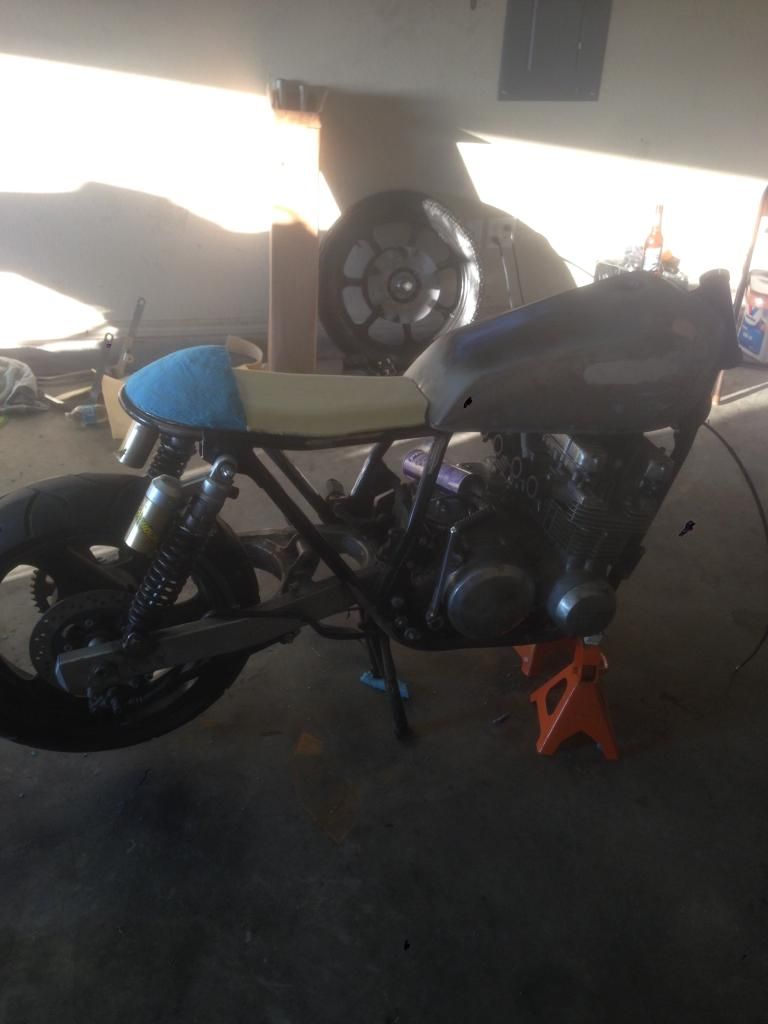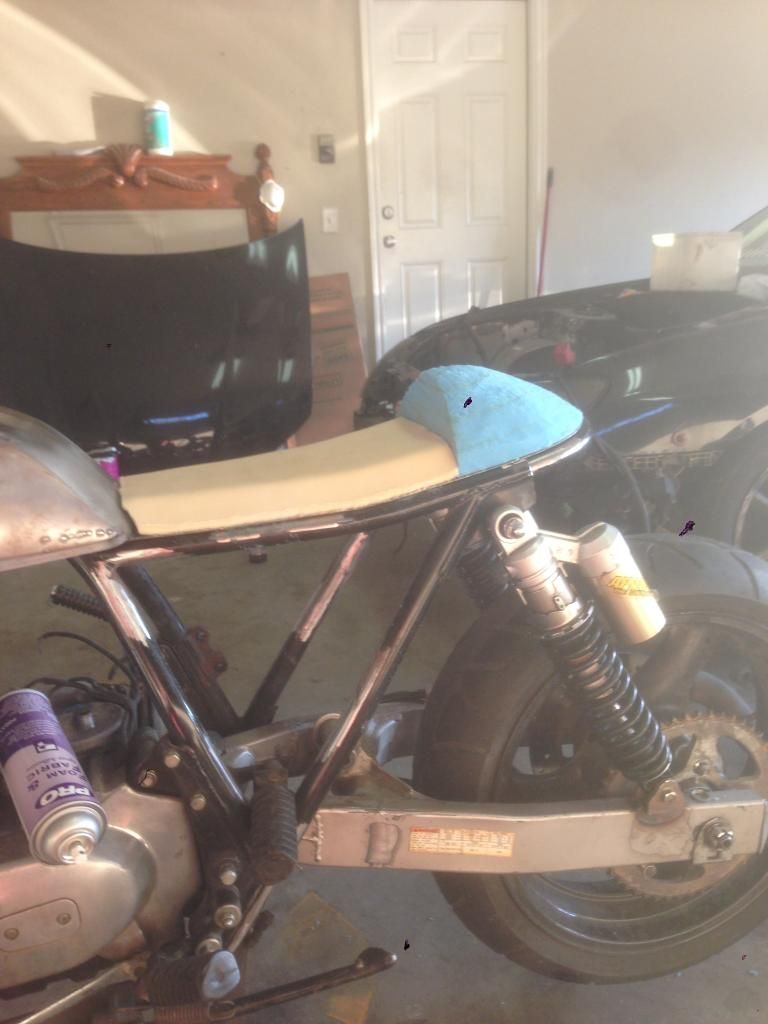 My buddy told me the 1st gen busa 6 pots would be a straight swap on the front end but he was way wrong. I ordered a set and the mounts don't line up on the forks so I think I will just use these on the bandit build that I'm planning next
That is pretty much it for now, I still need to weld up my rear hoop, make my braces for the frame, align my sprockets, get a front brake setup and wheel, and do my motor swap.
I am picking up an 02 gixxer 600 motor tonight and planning on putting it in there! Fingers crossed