Discussion Starter
·
#1
·
Finally decided to join this Forum after trolling around for a little while. There is some amazing builds on here with a wealth of information and knowledge to be had here. Love it!! I've always been a DIY kind of guy. Built beats bought anyday! Not my first build but it is for this kind of bike. I've built track bikes and older cafe racers but this time I wanted to combine these two. So I found this bike listed on the local Facebook swapmeet page, went to look at it and ended up buying it for a steal. It was rough around the edges to say the least but it ran great, had some nice high$ upgrades and it was cheap!! When I test rode it, it felt a little strong for a 750. I had one as a track beater. A few vin and engine# checks later it turnes out it had a motor swap/upgrade....sweet! I was told that the starter was bad so I had to push start it...A couple hrs later with a test light and turns out it was the Clutch safety micro switch that was bad not the starter....sweet...bypassed that and she starts just fine. Win!
So anyways, here she is as I rode her home: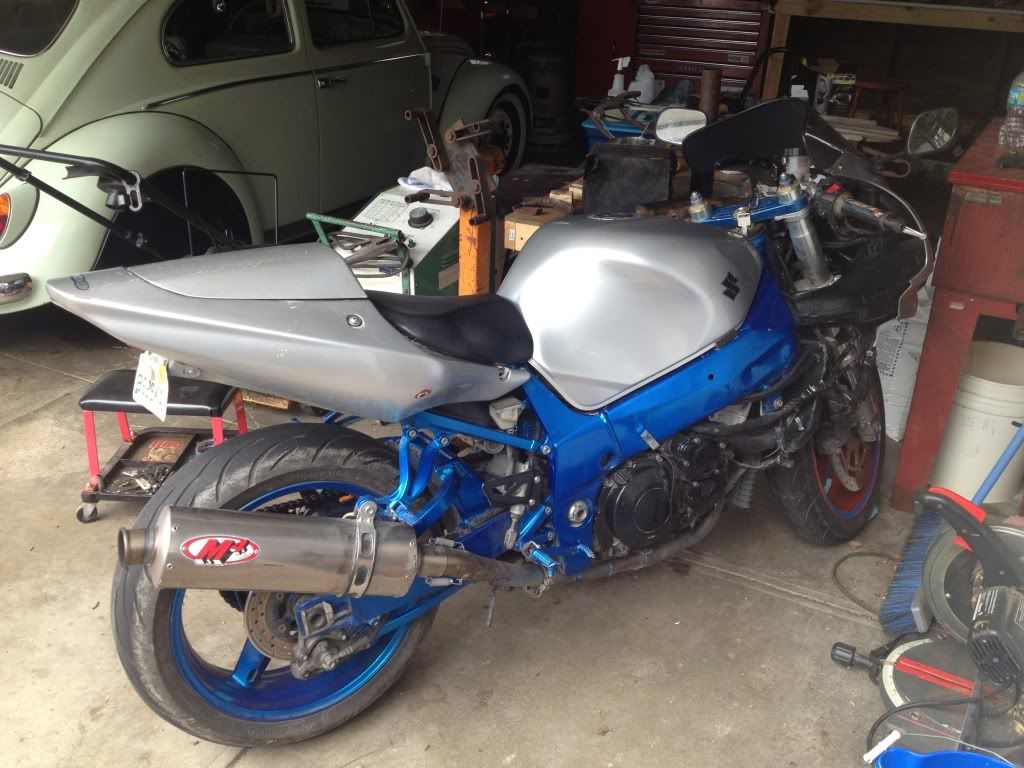 I knew what style and look I wanted. I'm picky as hell so it took a while to find just the right tail section. Took off all the old plastics and started mock up. Found the desired height and angle and started measuring.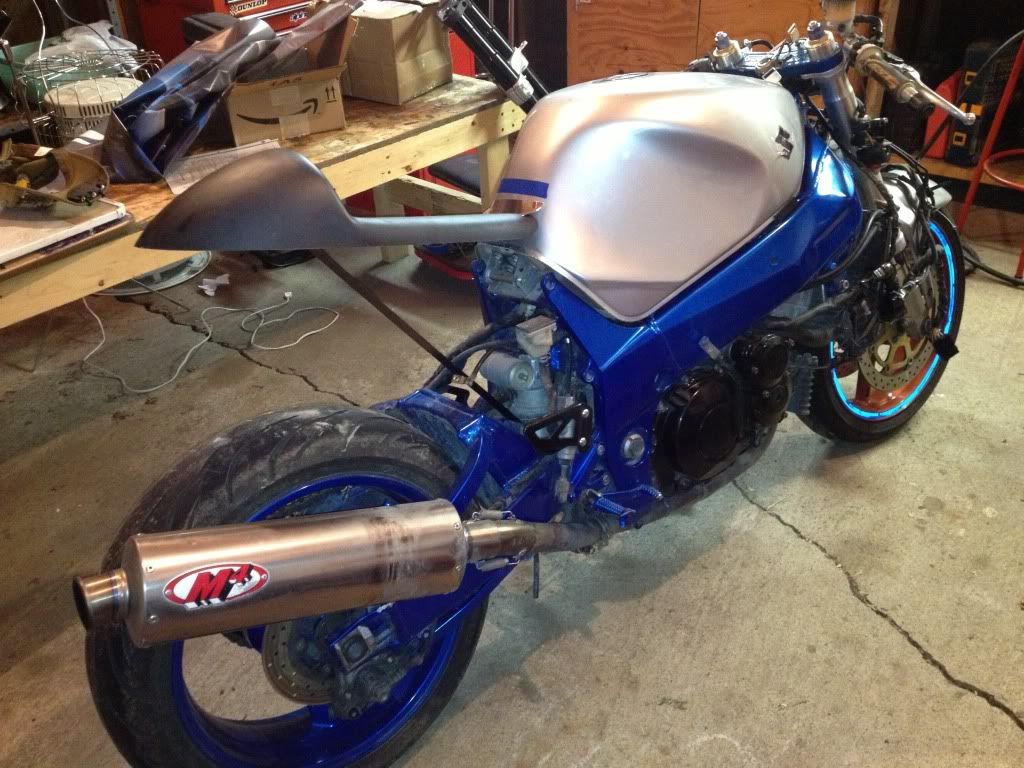 I spent countless hours trying to decide on a subframe design. I knew it had to be minimalist, clean and flow with the bike. First I thought about round tubing since it would be the easiest to manipulate and get the bends I needed. Looking at the rest of the bike I decided to make it out of square tubing to match the frame and swing arm. Tons of different ideas and designs later I came up with this. One of these days I'll have to get me a nicer Mig welder
Had to relocate the rear brake fluid reservoir.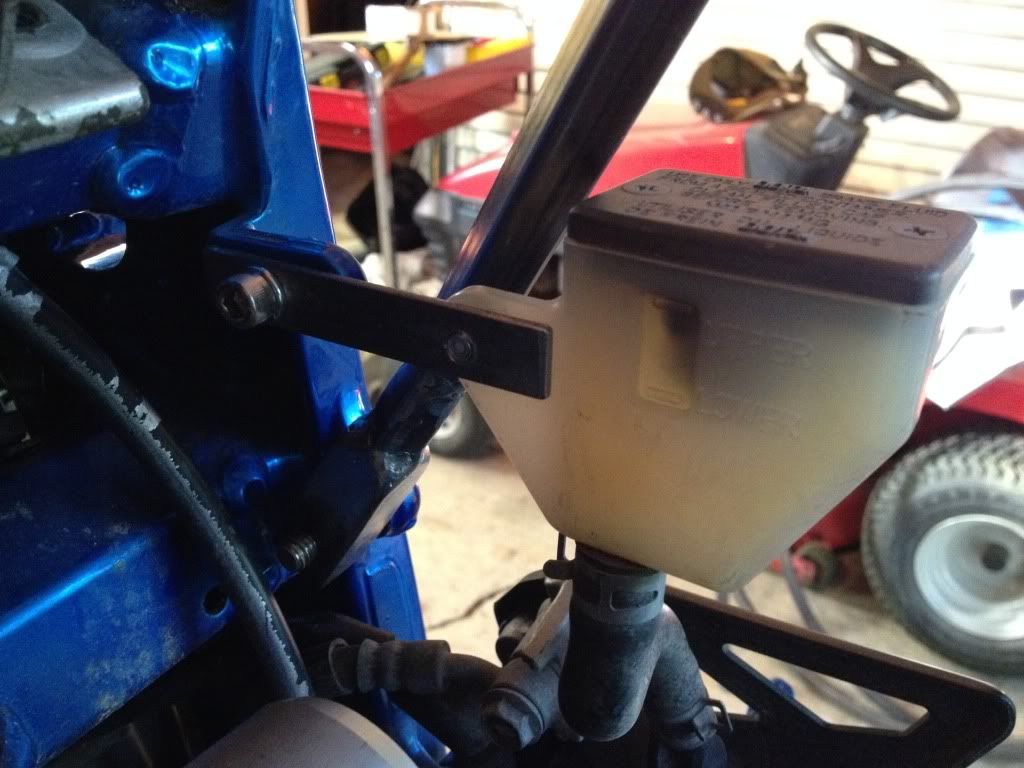 Starting to look like something again: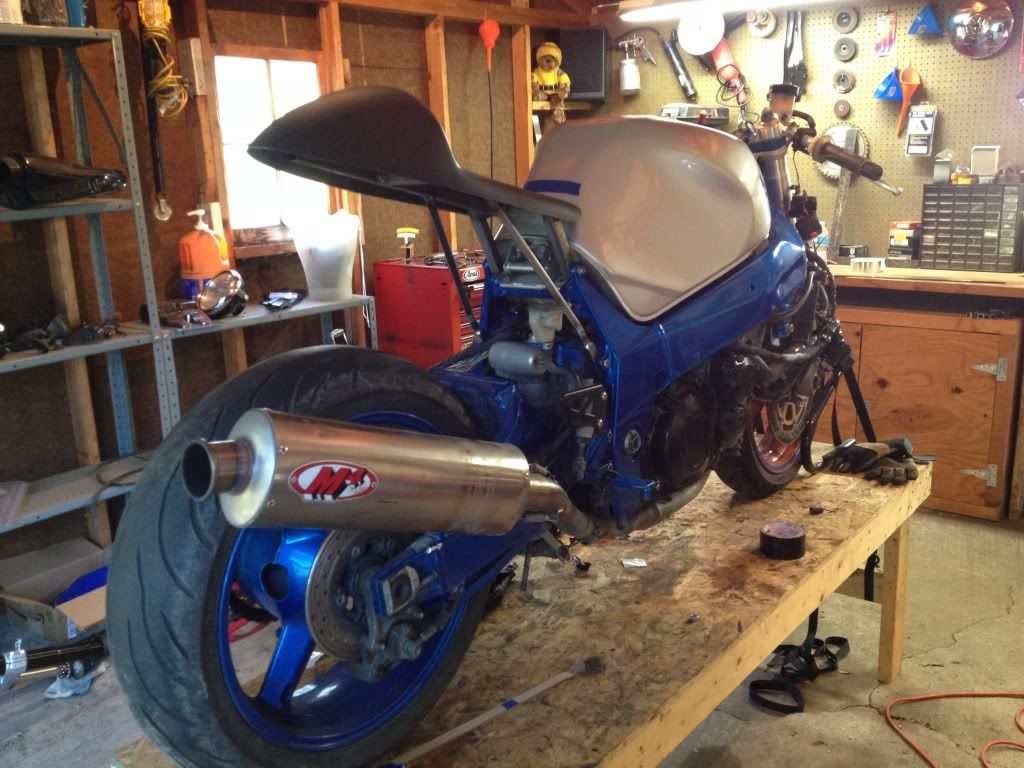 I picked up a complete 2007 gsxr750 front end for it. Gonna look great with those black fork tubes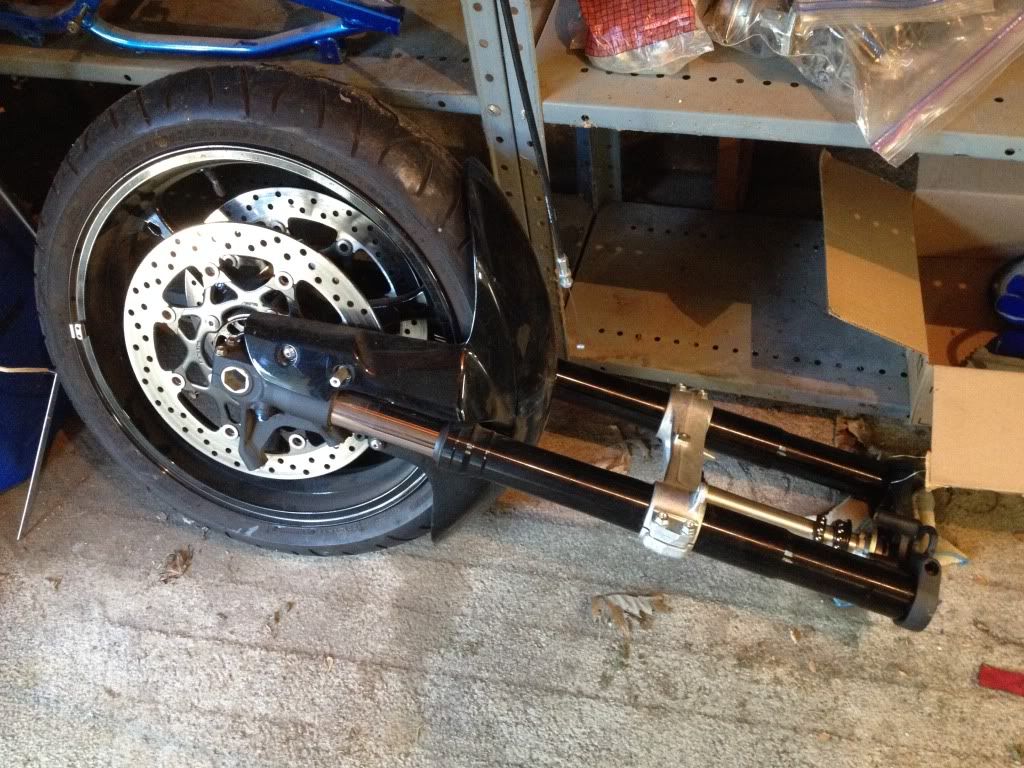 So I started on trying out different ideas on concealing the battery and wiring when I decided that the original battery was just to damn big to hide in that tail section. So I jumped online, found a smaller one and made a mock up version of it to keep going. Here is the size difference between the two batteries. The smaller one ended up working great and I went ahead and ordered it.
Now I needed to make something to hold the new battery in place so I came up with this idea:
After more measuring, cutting and welding I had this: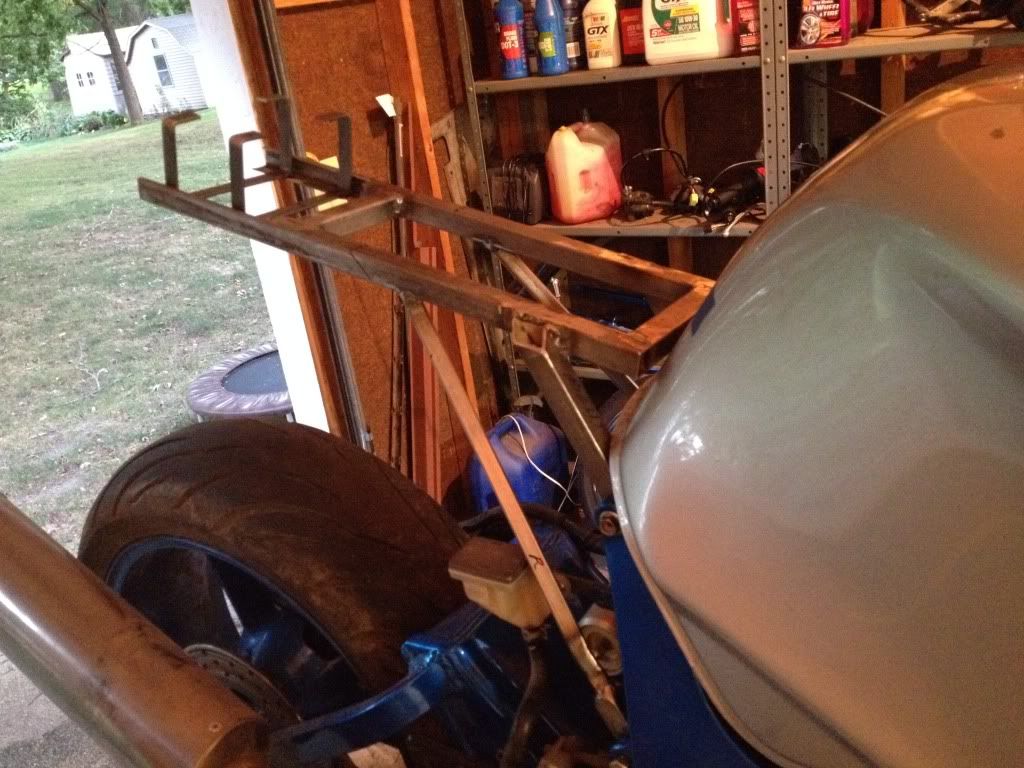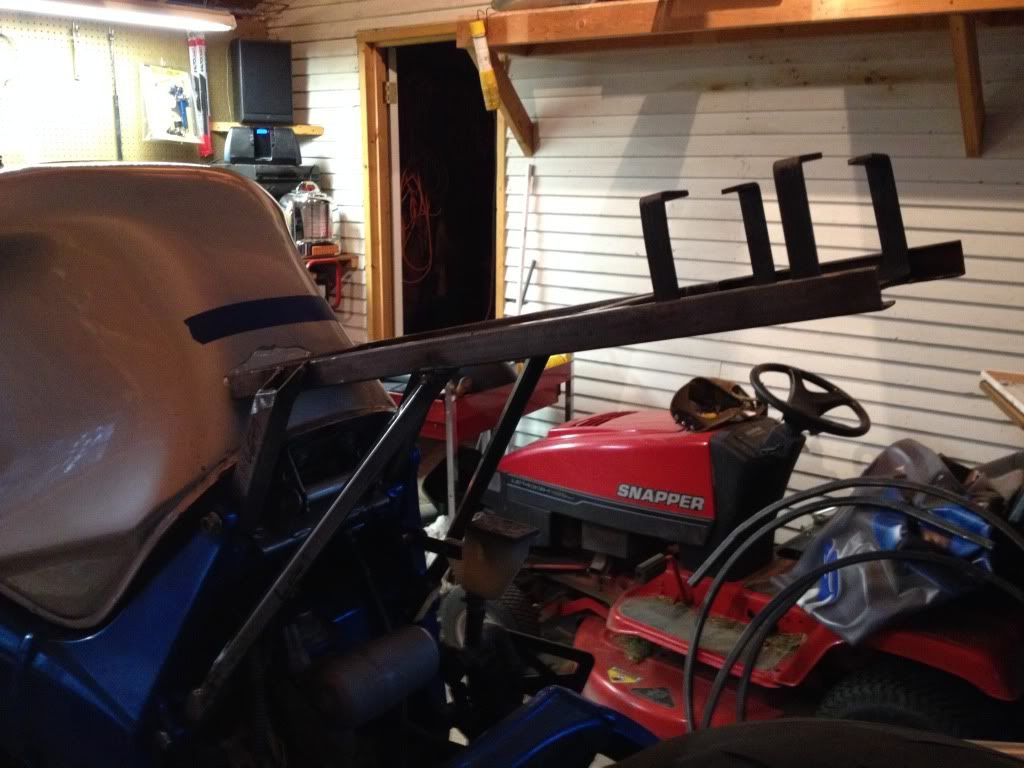 Back on with the tail and test fit again with the "battery" in place. Not to bad at all. I gotta do something about that exhaust!! Trying to find a nice reversed cone muffler with a 2" inlet is harder that one might think......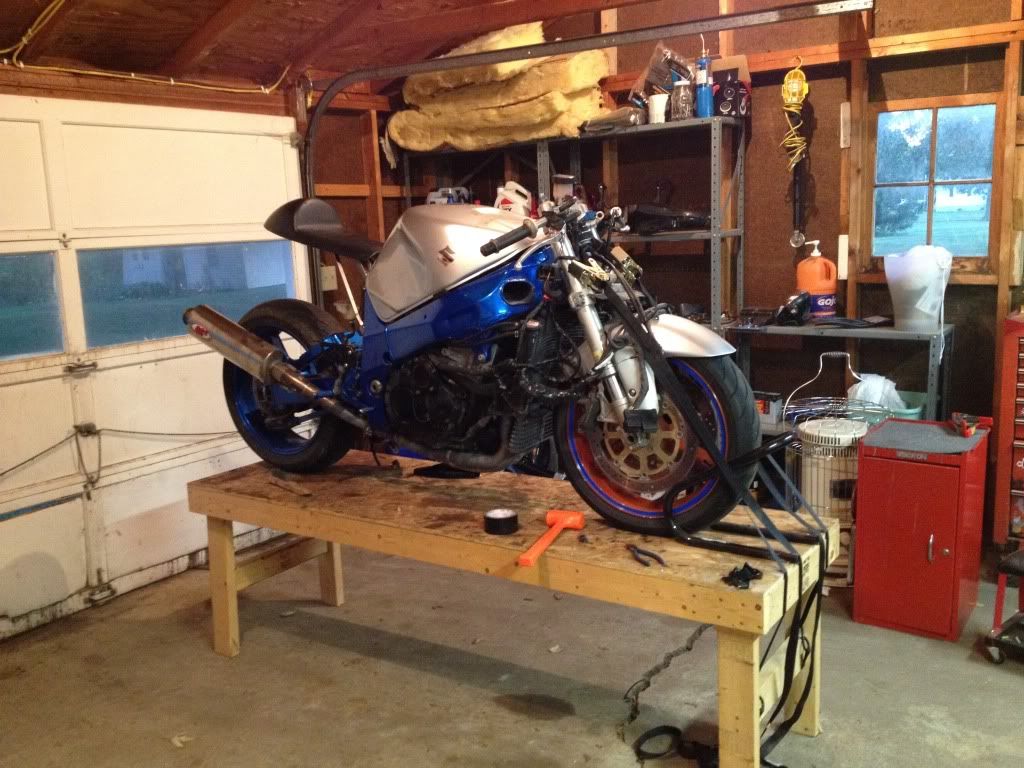 So this is the progress so far. I hope you enjoy this as much as I am and get as much out of it as I did on some of your builds. Hopefully I can get her back on the road for just a little while before winter gets here. Then the detail stuff can happen and she'll be all painted and what not for next season.
More to come real soon. Any feedback is appreciated