Discussion Starter
·
#1
·
So I've been working on a 2000 SV650 for the last month or so I got at the end of last year. I'm a 260lb tall guy so I knew some modifications to the seating position were in order. Unfortunately someone whacked a big dent in the top of the tank and busted the tail up a little bit. Somone already stuck a Kawasaki zx rear shock in it and evidently some kind of weird valve emulators in the forks. I'll have to take a picture later, never seen them before.
First thing I did was replace the brakes. The stockers felt really wooden/crappy. I'm not sure if this is just how SV's are, or something was wrong with them. I got a "Brembo" master from a R1 and a set of early 2000's GSXR calipers. I used some adapters and brake lines from SV Racing Parts.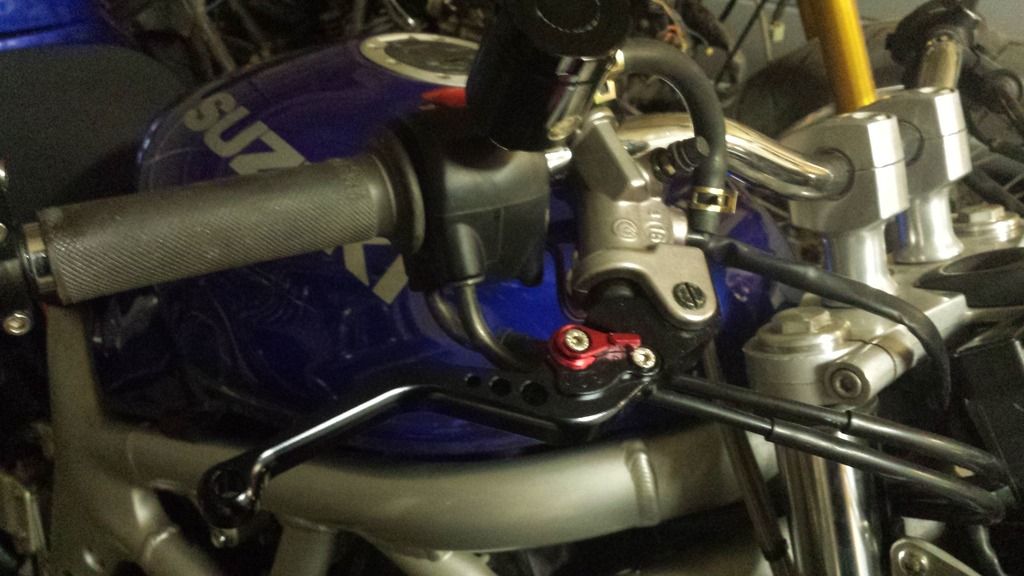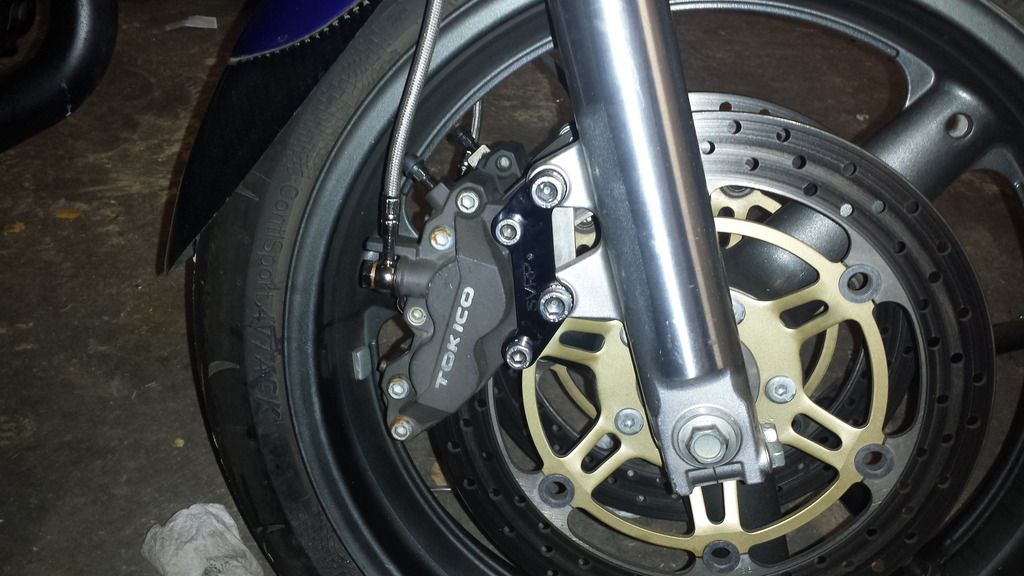 Then it was on to the forks. I got some RaceTech gold valves, (I think) 1kg/mm springs, and new fork seals since they were leaking a little bit. Someone once told me you shouldn't hang your brakes like this... woops.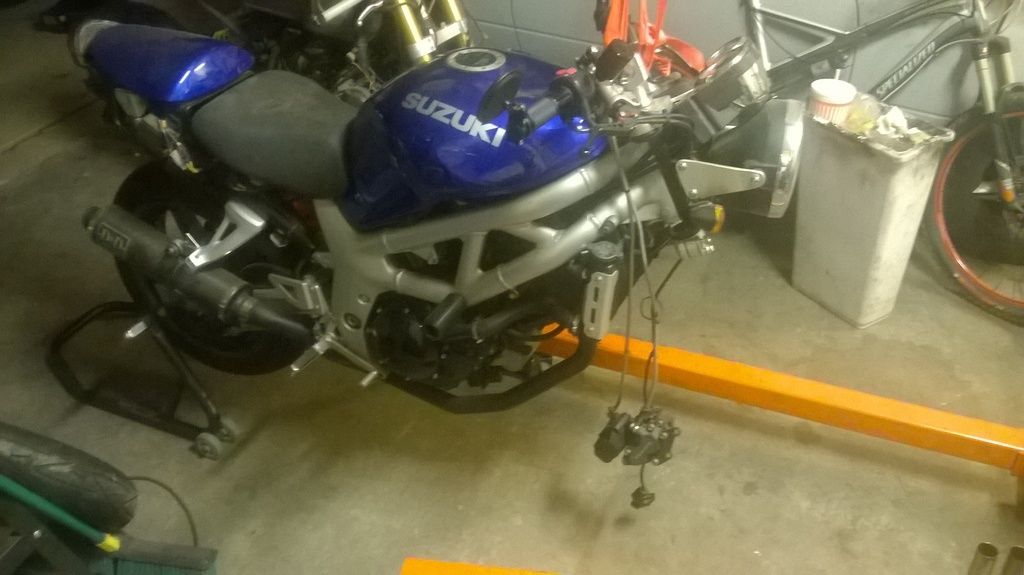 From there I decided to ditch the seat (which evidently I didn't take any pictures of the bike before I started messing with it).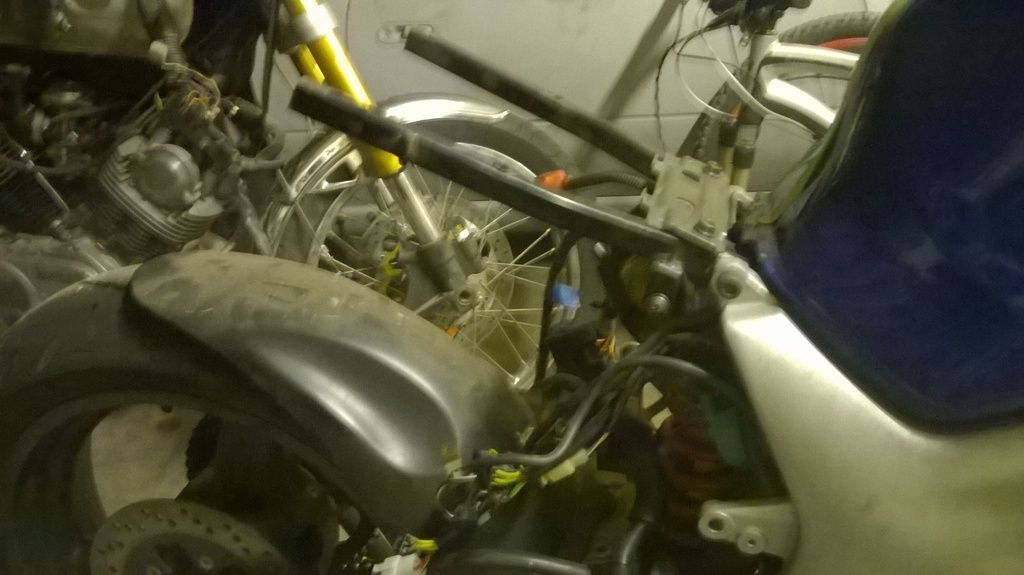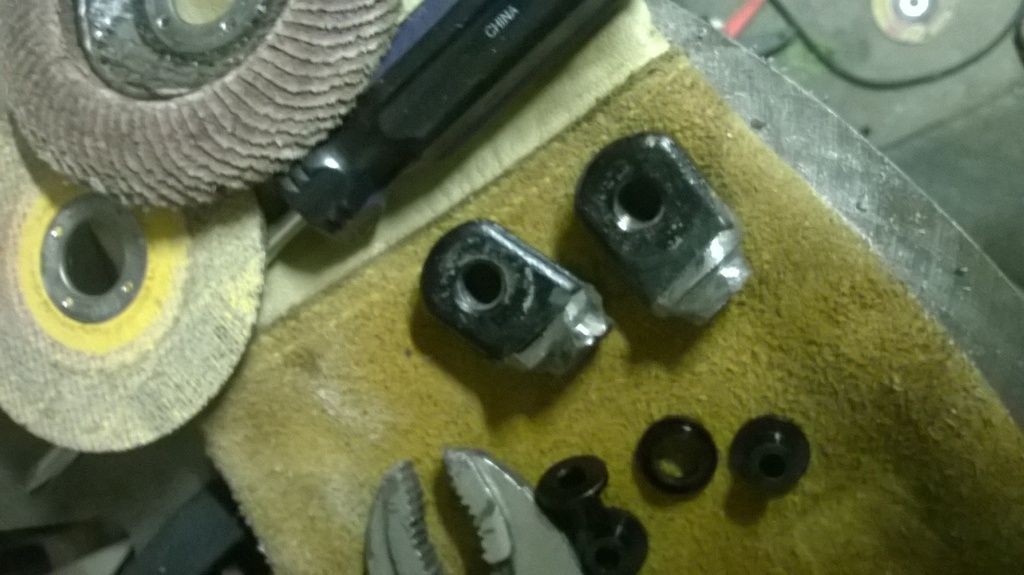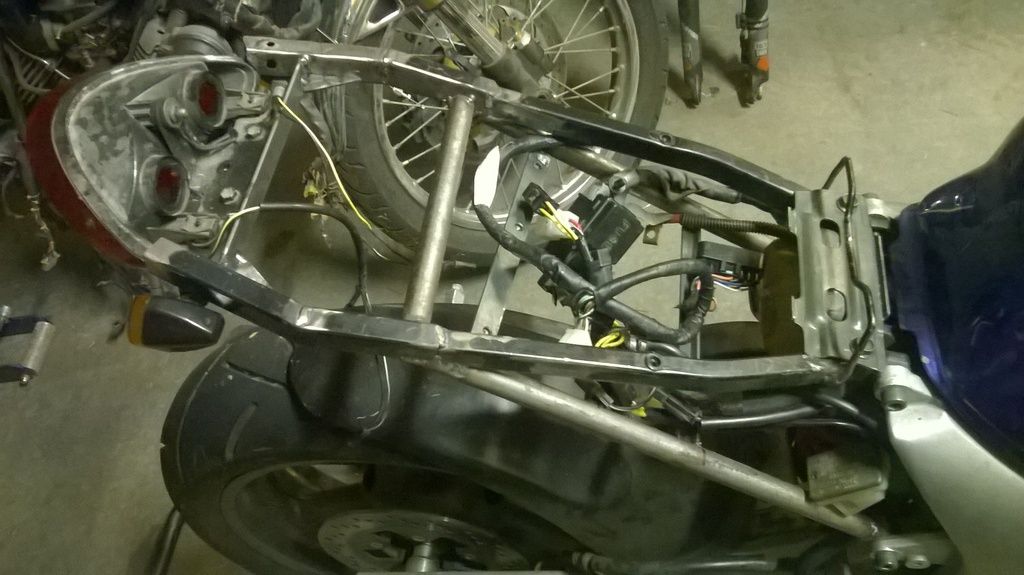 After I finish welded it up, I painted it.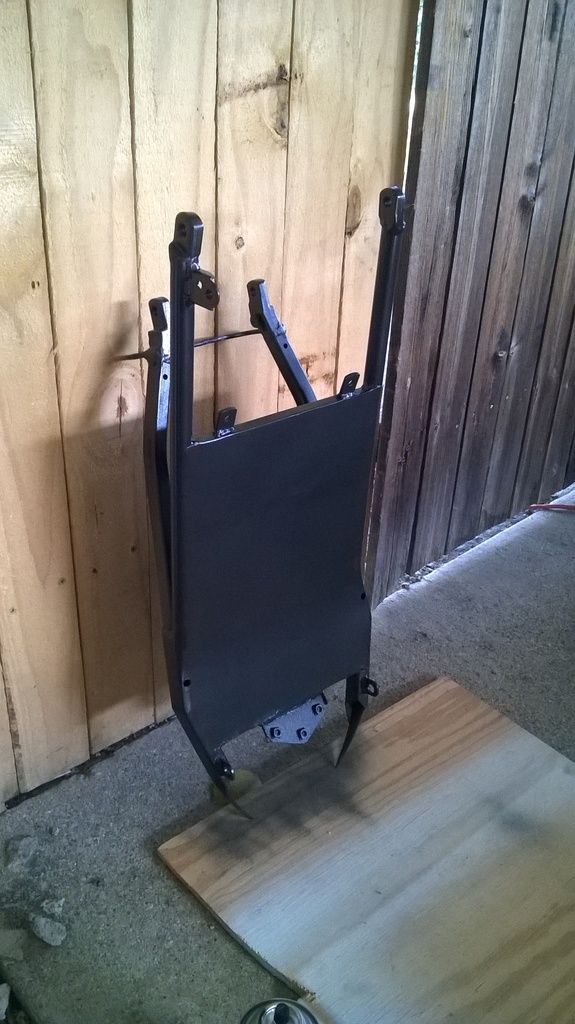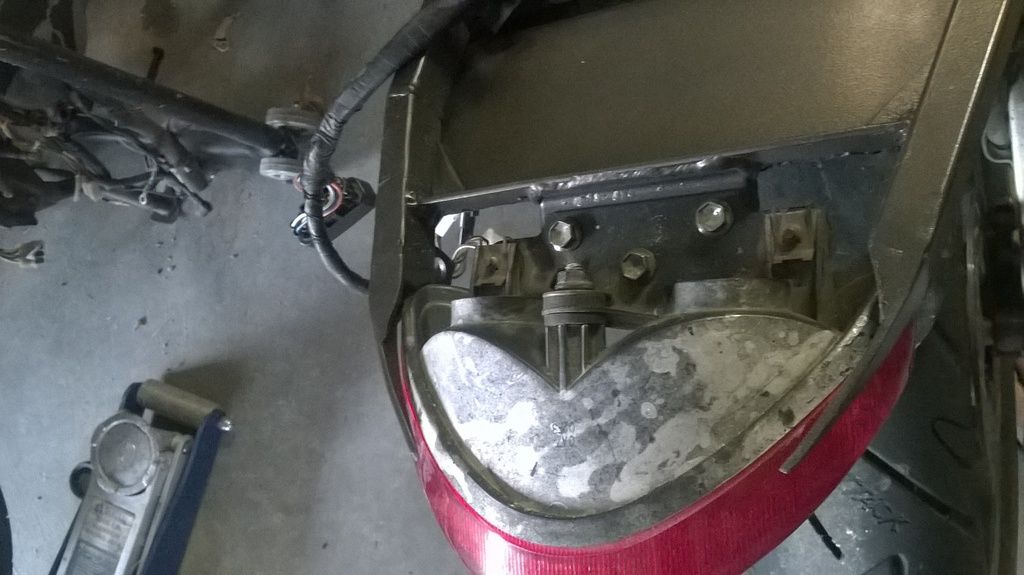 New brake res.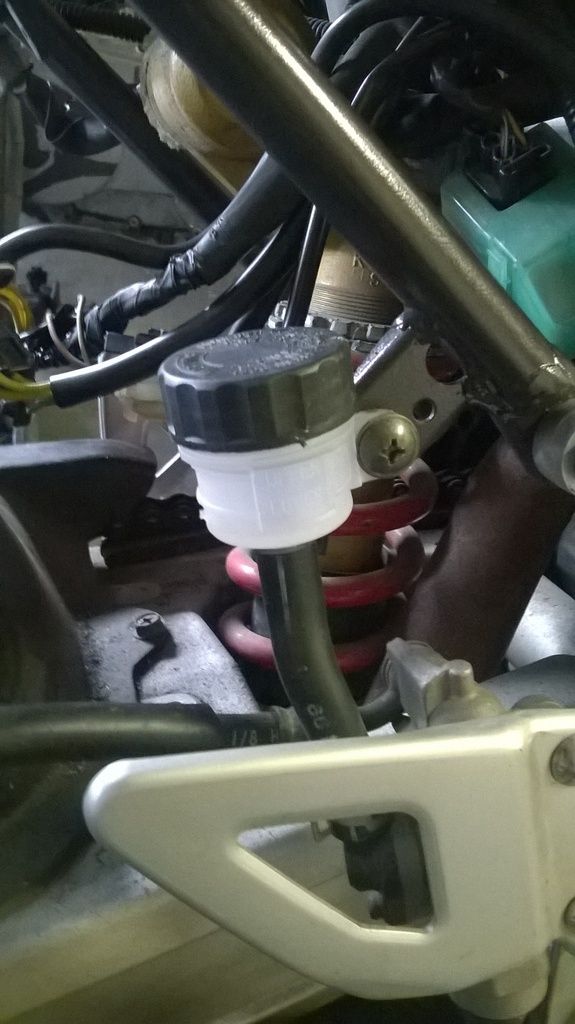 How it basically turned out. I used a lot of the original subframe and brackets to make it. I was going to use a smaller tail light, but I found a way to use the stock one and thought why not.
Now I have to figure out the exhaust. I plan on using the D&D can and pipes, but I think the exhaust looks too droopy, and I need top figure out how to hang it with a subframe that is much higher. It's not horrible, but it seems like it'd be weird to have a tube or something go a foot down to the can.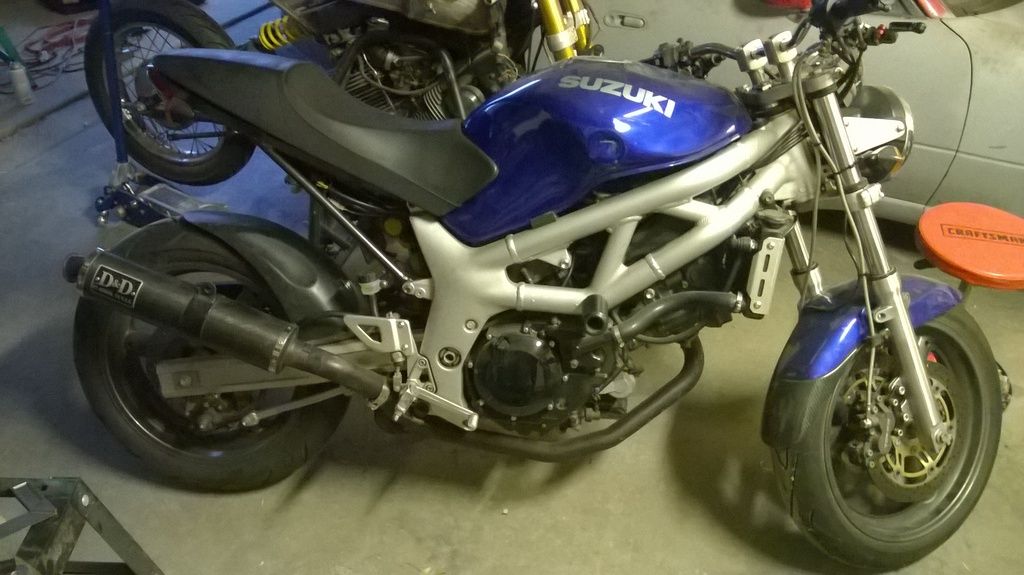 Playing around with photoshop to shorten the can and kick it up slightly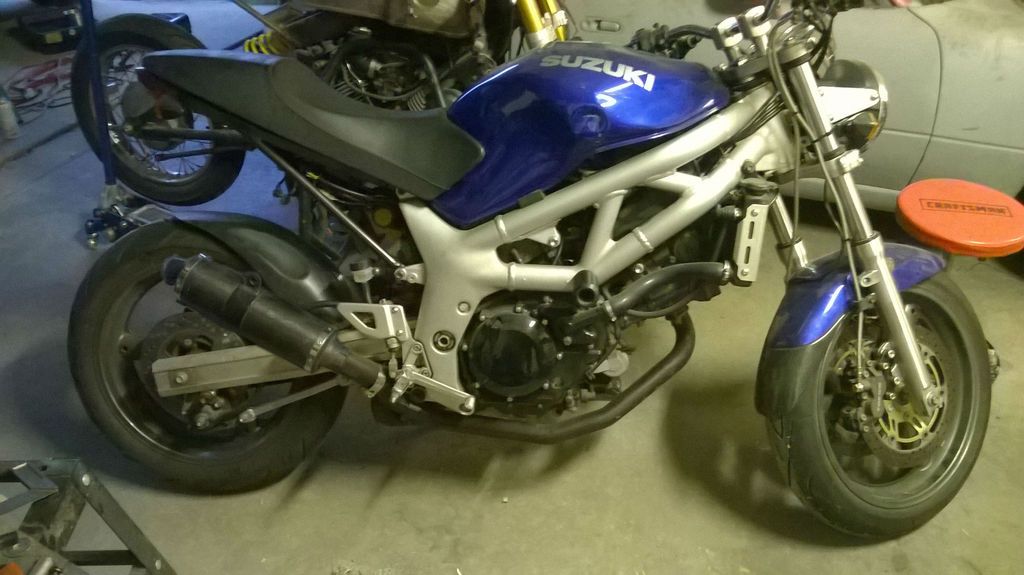 IDK if I should also go higher. What do you guys think? This bike is one of my tamer projects, but it's such a great bike to ride I had to put my spin on it.
Oh and I do have a cowl for the seat, and I have a tank thats in nice condition with a couple small dents I need to fix. I'm probably going to keep it this way until I can paint the new tank, cowl and front fender.