Discussion Starter
·
#1
·
Hi gang,
I'm sorry to report this wont be the :CK187: kind of thread I know we all love around here,
but more a fondling of low hanging fruit. Think life drawing class rather then your favorite website after this one.
So that said, lets meet the object of ogling as obtained:2000 Buell X1, stock other then a Vance Hines pipe & a "race only" ECM.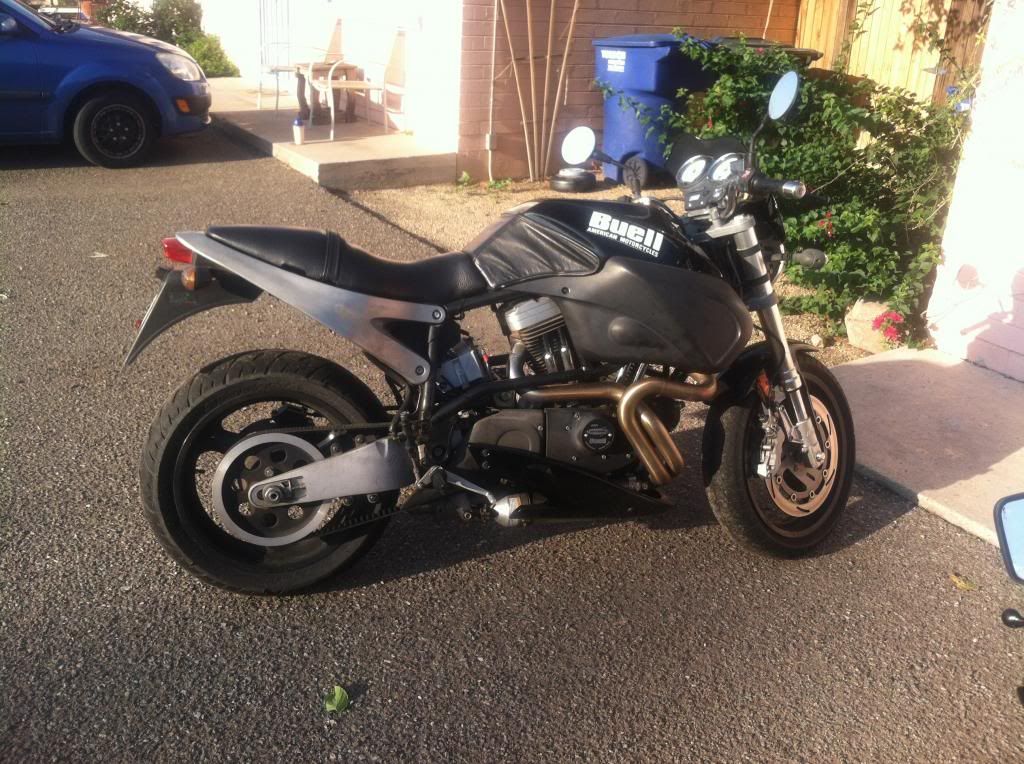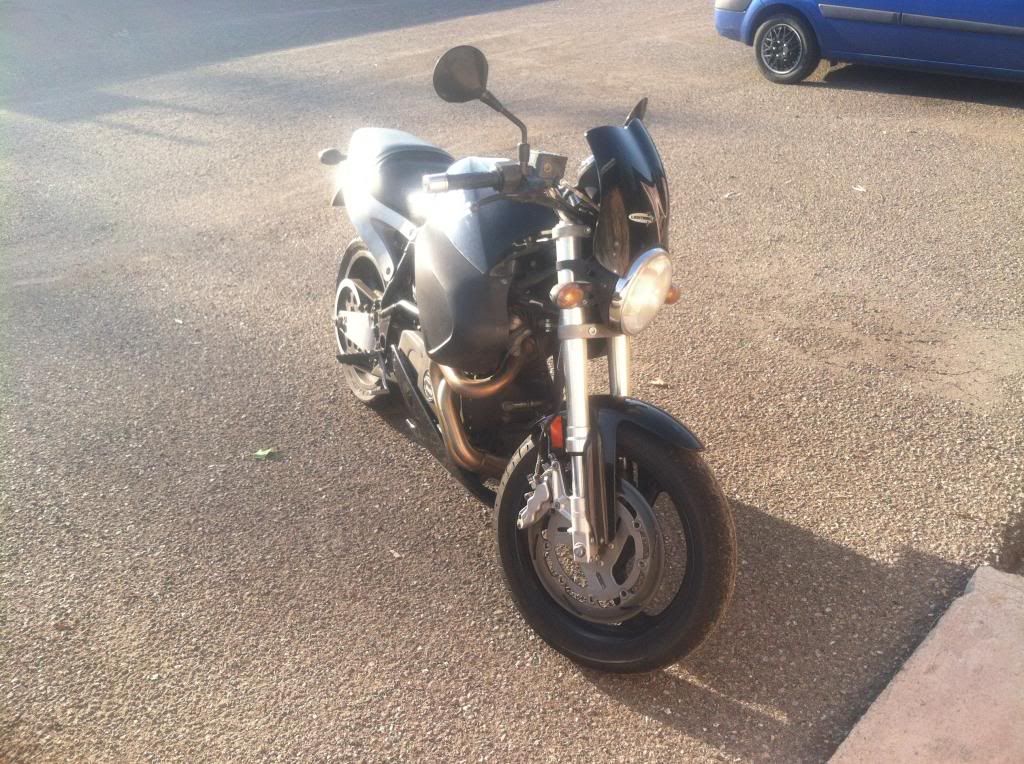 Note the awkward plastic protuberances & off balance 2/3 black 1/3 AL coloration.
But more so than some we have good bone structure & comparatively little remove or hide.
Now that I have your curiosity I need to run...
Follow up photos with descriptions of previous work accomplished in the next installment. In the mean time lets hear name suggestions, none of mine have stuck to the rude girl.