Discussion Starter
·
#1
·
Winner by a landslide is our sorely missed friend Gavin Butts aka Greencheezeeta and his 2003 Kawasaki Z-King!
2003 Kawasaki Z1000 a.k.a. the Z-king
Engine mods:
2005 zx10r engine kit with a shaved head gasket, factory Kawasaki racing intake cam, pcIII usb, Ivan's TRE and exhaust servo module, custom Muzzy-based sidewinder exhaust, custom intake system with K & N filters, zx636 radiator and fan, smog block off plates, and finally a custom overflow bottle made from a brake fluid can.
Front end:
2006 zx636 front suspension with matching wheel, rotors, upper triple, and calipers. 50mm Vortex clip-ons with
SKULLY
grips, zx10r hand controls, 2002 R1 clutch perch with cut/drilled/spiked lever, 2001 gsxr1000 front brake master cylinder with cut/drilled/spiked lever, Goodridge braided brake lines, mini brake fluid resevoir, and custom aluminum bar ends.
Rear:
1996 Honda VFR750 single sided swingarm with custom wheel spacer and longer studs. 17 x 7 Konig "Imagine" car wheel with a 190/55/17 Bridgestone bt002 race tire. 2007 zx10r rear shock with custom dogbones. Rear brake delete set-up(lol).
Bodywork:
Stock z1000 tank, tail, and subframe triangles.
2005 zx10r front fender.
Smoothed undertail with intergrated taillight and spike bolts.
Modified headlight cowl with spike bolts on the stock screen.
Everything painted alpine white with blue and red metalflake.
Misc:
HID headlight bulbs
Speedking rearsets
Custom engine mounts
Custom rear shock mounts
Cox racing radiator gaurd
CRG blindsight barend mirror
Custom made frame sliders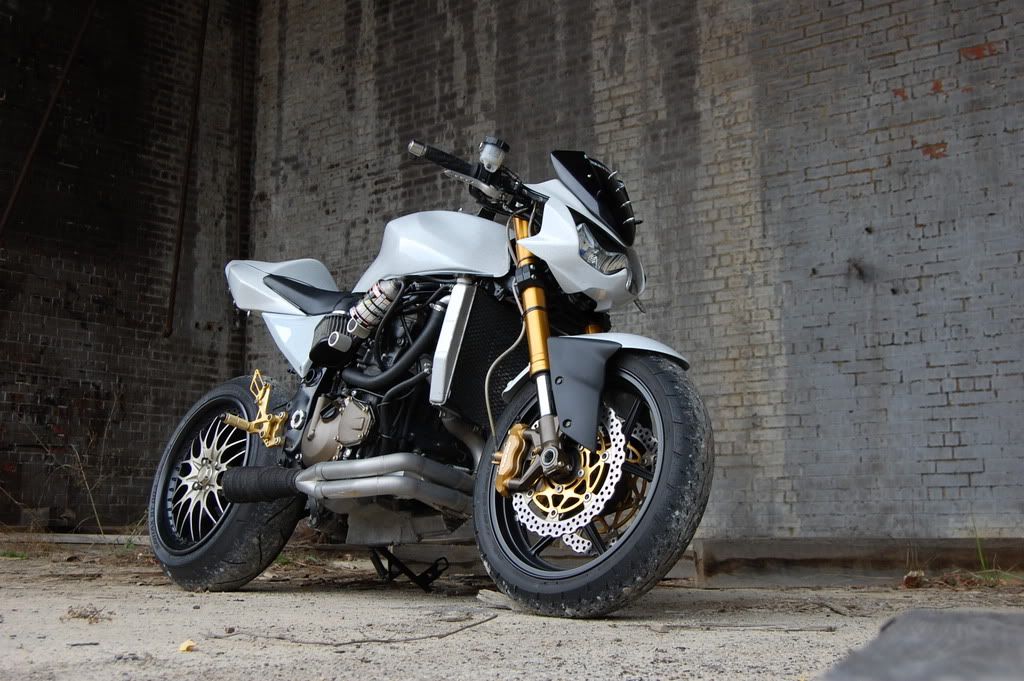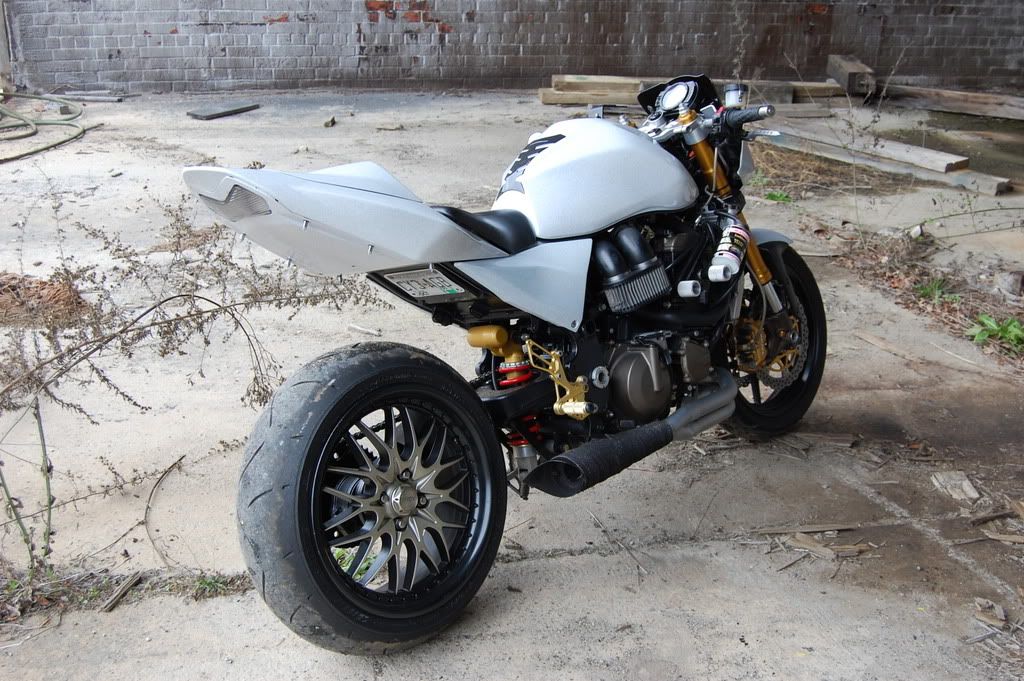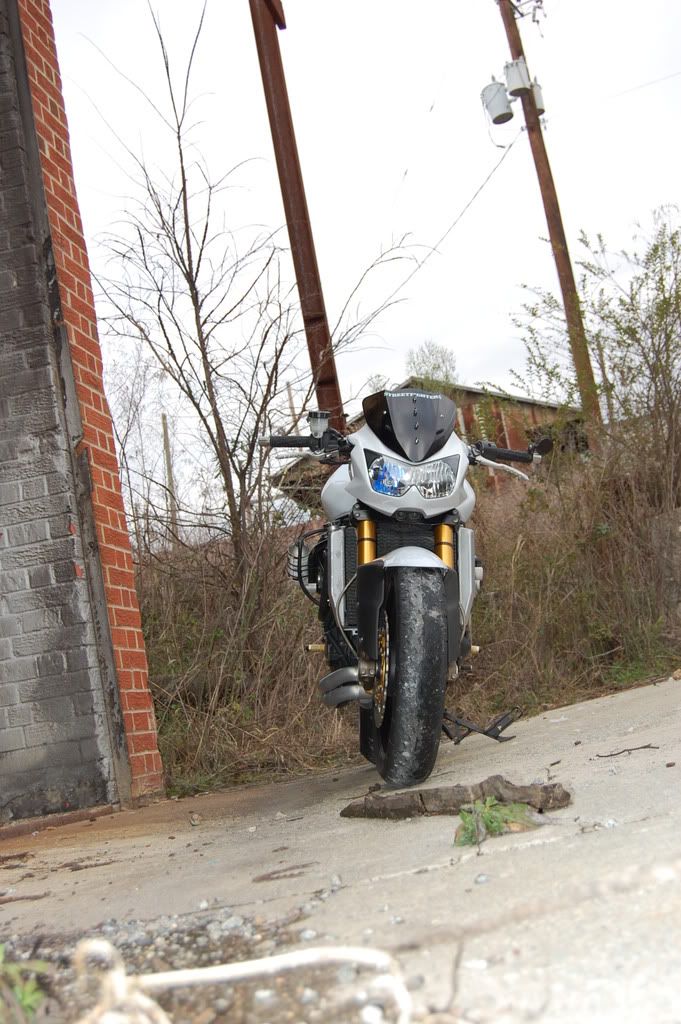 Ride on brother, you'll forever be in our hearts and minds, and always welcome to ride with us!