Discussion Starter
·
#1
·
I started a thread over in the chopper section but its not really appropriate for that section. it wont be a chopper at all. its a 2014 sportster iron 883. its been through some phases already. different bars and pipes ive built, several sets haha. so far i have removed everything that isnt needed. i have cut the tunnel out of the tank to drop it low on the backbone. I will be building a tail section to house the battery, and computer i am keeping the efi. a round oil tank will hold the fluid in the traditional spot under the seat. lots more to come. on with a few pictures.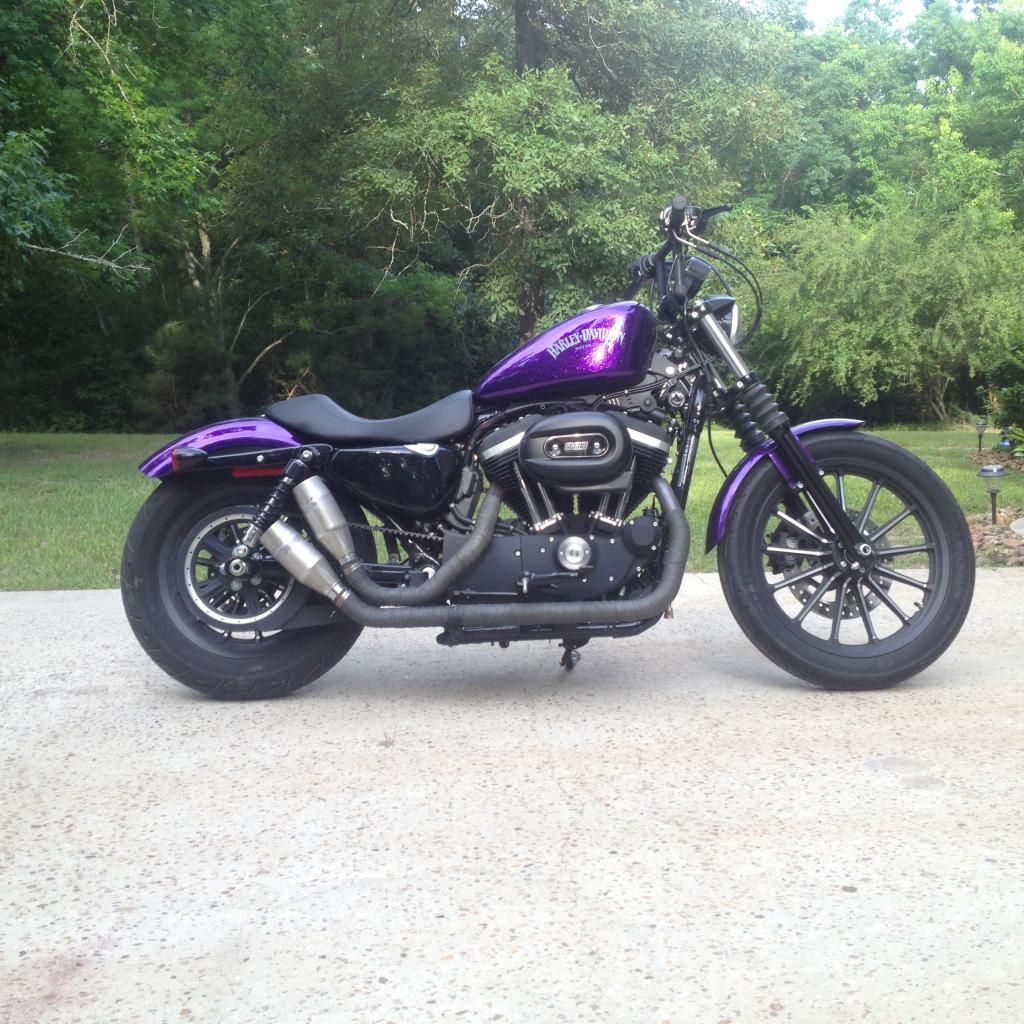 the first pic is a week or so after i picked it up. new bars and pipes i built.
the second picture is after shortening the rear fender and adding the sparto tail light. eliminated all of the signals also.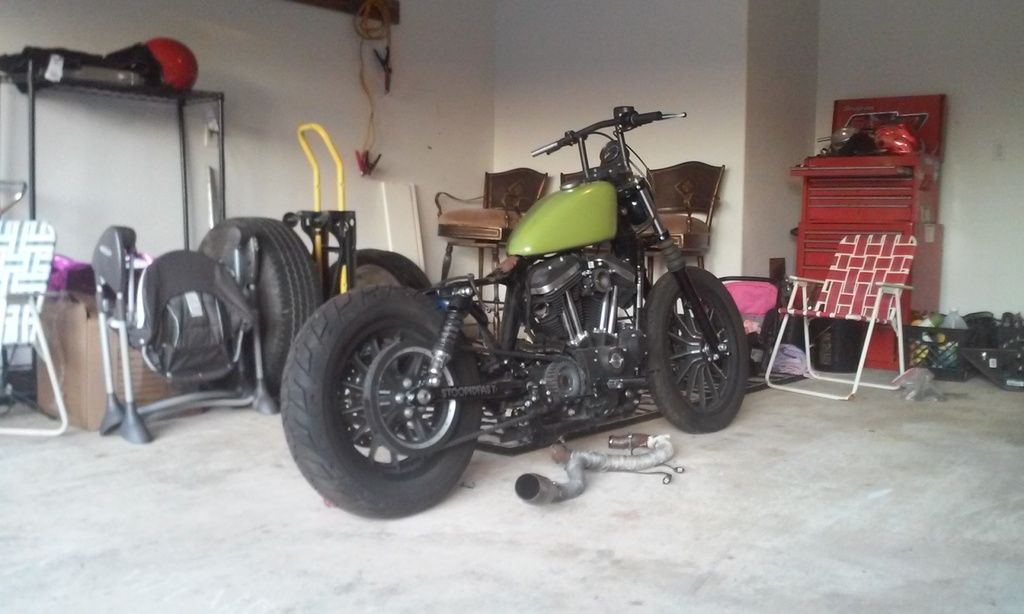 how it sits right now. doing a lot of cleanup and design work at this point.