Discussion Starter
·
#1
·
ok so i have been planning on doing something about the back end of my bandit basically since i got it. its just way too soft, not great for 2 up riding (which was the main reason i bought it), and when im pushing hard dragging pegs it feels like it is made of marshmallows. But that all changes today and all together it cost me less than what i spend at the bar in a night.
now for the write up since i looked and couldnt find any anywhere.
To start i decided to go with a 03-04 cbr 600rr shock because from what i looked up it should be a direct bolt in other than removing some unneeded battery box, also it has a higher spring rate that the typical k-series GSXR 1000 shock. Plus it doesnt hurt that i found one in great shape for 25 bucks on ebay. :thumbsup:
i forgot to take any pictures when i was taking it apart but to make your life easier its best to take off the back wheel, tank, seat, and battery. then remove the stock shock and dog bones, pretty simple stuff.
this is where it started to get tricky for me because i didnt have anything too look at for reference to start cutting up the under tray. lucky for you i made sure to take lots of pics with it in. to cut it i used one of my dads flexshafts he uses for jewelry and an abrasive disc and i honestly dont know how i would have done it without it, that thing is really handy, but a dremel will work if you can find a way to get it in there but for the best cut you should probably take the undertray out. i just didnt care too much because el bandito is going under the knife soon anyways. but without further a due PICS!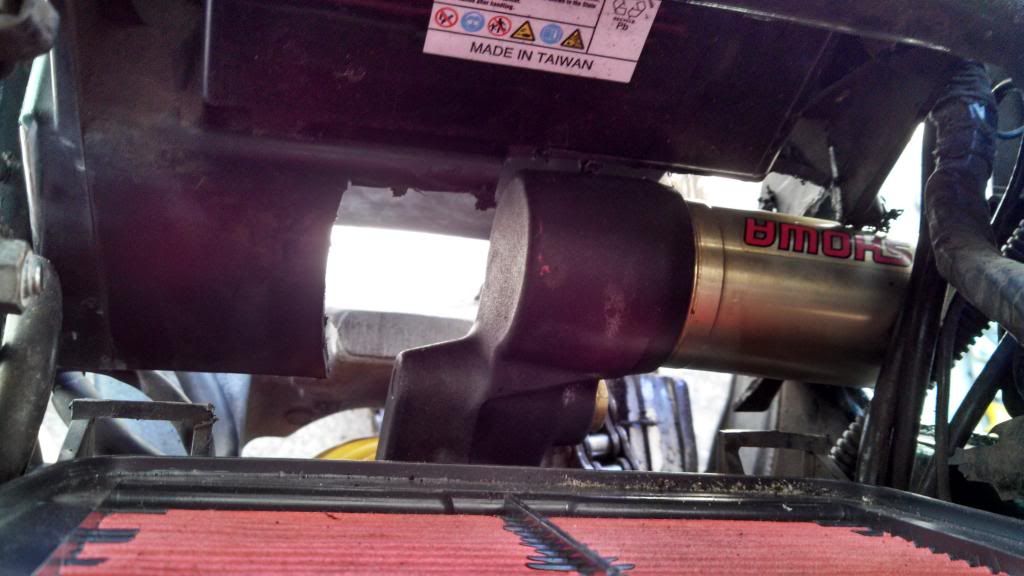 if you look closely here you can see where i had to cut out some ofthe side of the box because the reservoir is so wide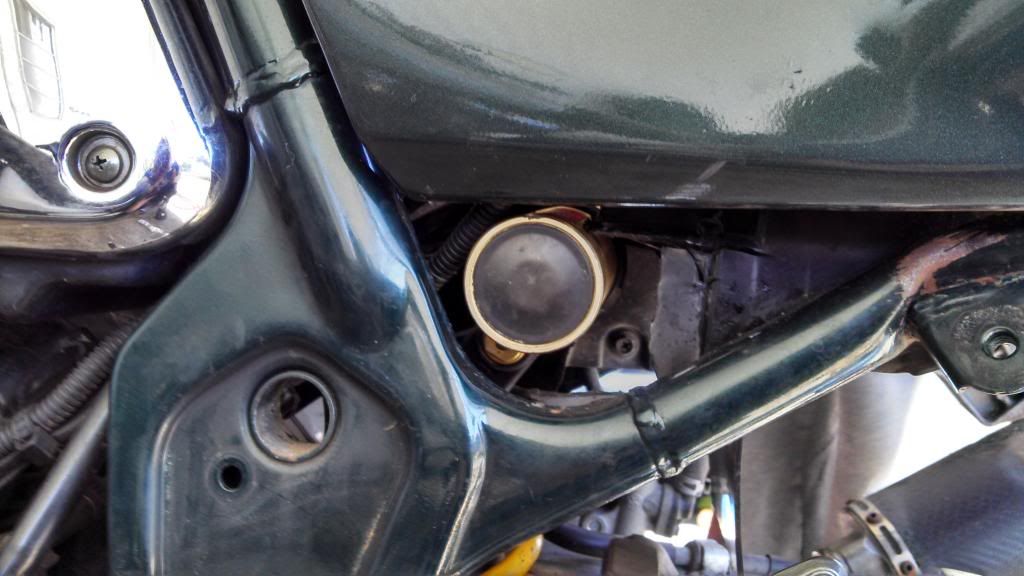 It just misses the battery by a hair
There it is looking pretty nice in there, i also forgot to mention that i ended up using some washers to space out the dog bones to clear the shock, i also had to put one on either side of the top shock mount so it wasnt sloppy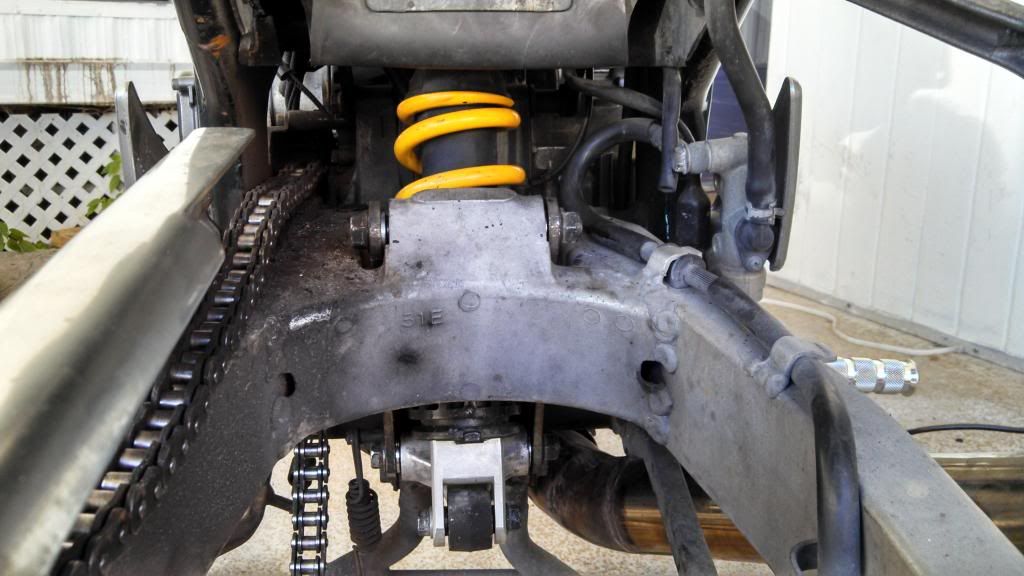 Another benefit to this swap is it hikes the rear up by about an inch so, quicker steering here i come. I cant waint to try it out on some good roads.
Before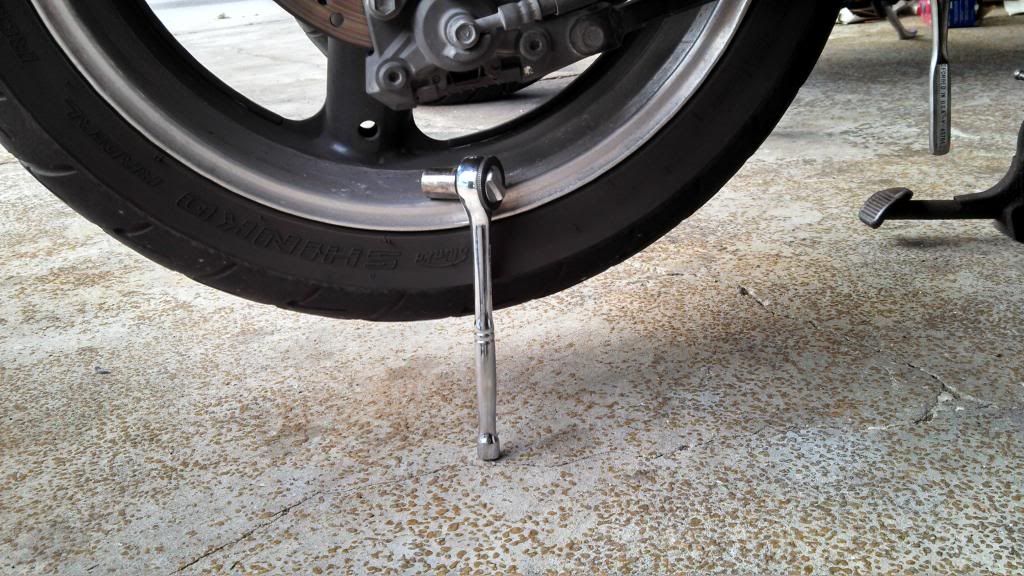 After