Discussion Starter
·
#1
·
Picked up this 78 cb400 today for a whole $100 with a clean title. It needs a full engine rebuild and since I've been wanting to rebuild an engine for a long time I figured why not. It's going to be a cafe fighter for the wife. Well I called my buddy up and told him about it and he said what are your plans? I told him that I'm going to rebuild it for the wife but I'd much rather put a bigger motor in it and make it a fire breathing cafe fighter. He just happens a kz900 z1 motor with 1015 pistons and jugs and he'd sell it to me for a steal of a price.
So right now it's up in the air. The deciding factor is going to be when I open the bottom end up and see what the crank and tranny look like.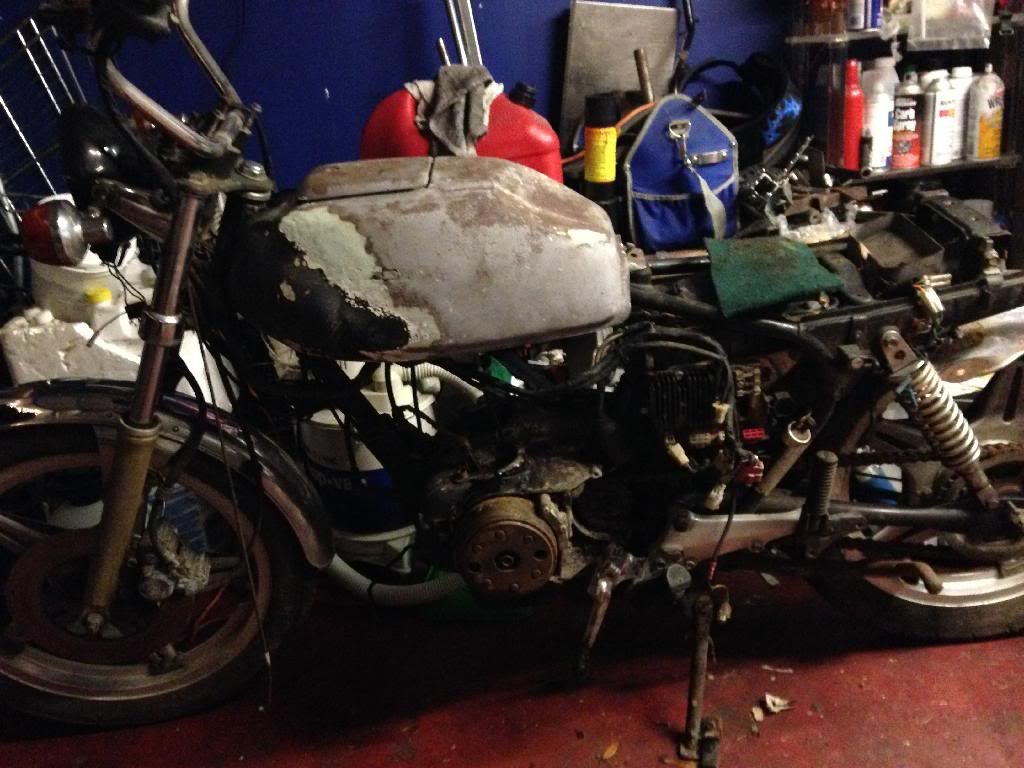 Top half of the motor side cases and all that good stuff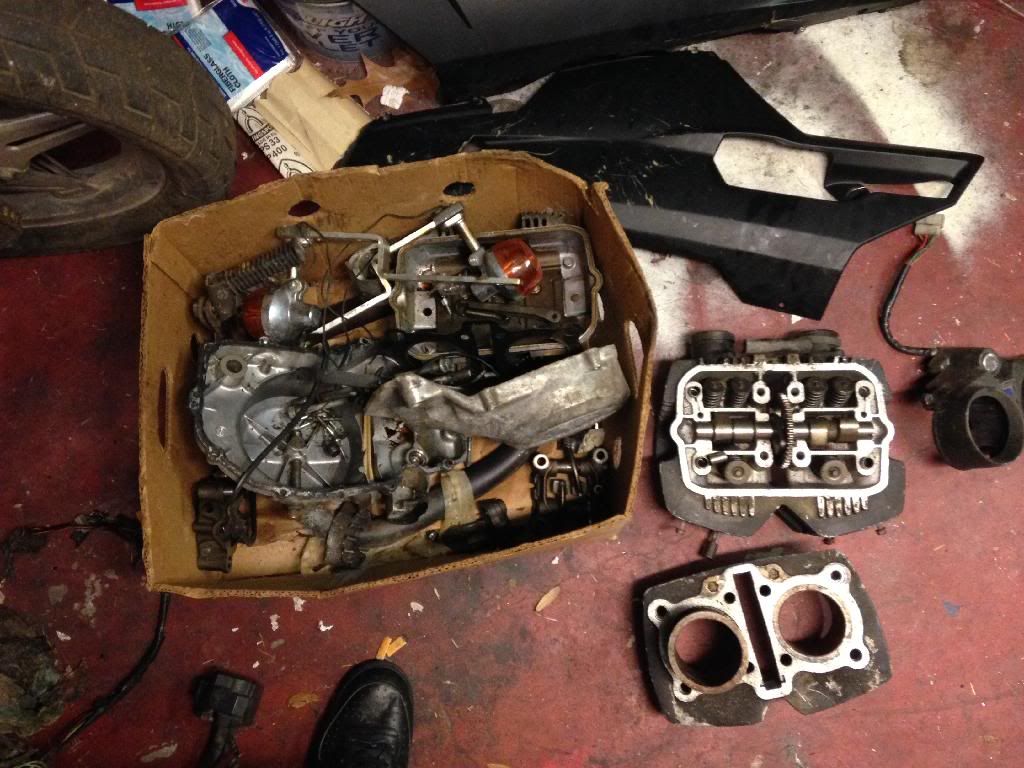 Plans that are definite are
Usd front end (05 zx6 or 99 r1)
Swingarm swap with 180 tire
Mono shock
Cafe tail
Different tank
And strip as much weight as I possibly can
Any idea tips or pointers are more than welcome as always.