Discussion Starter
·
#1
·
well. i ended up with a free gs550 the other day. and its in about as good of shape as that price dictates. from what the po told me it has been sitting for over 20 years. have got it running pretty nicely but will still need some tweeking. hoping to teach the lady how to ride with it too
plans thus far are
delete absolutely everything i dont need to make it move and stop.
wire chop and hide.
gs750e front end
16 inch front wheel
clipons
possibly monoshocked.
it has a 16 inch rear wheel with drum brakes and id like to retain that but monoshocking may require me to swap swingarms and it would be easier to just use the 17 that came with that swingarm. that would give me disk brakes in the rear too. we shall see though
4-1 header and shorty can.
the smallest and lowest seat i can fit in with a cafe or squared off tail only big enough to fit the smallest battery i can get my hands on.
maybe rearsets
coil relay mod
that is probably it for now
onto some pictures
tire rot all the way around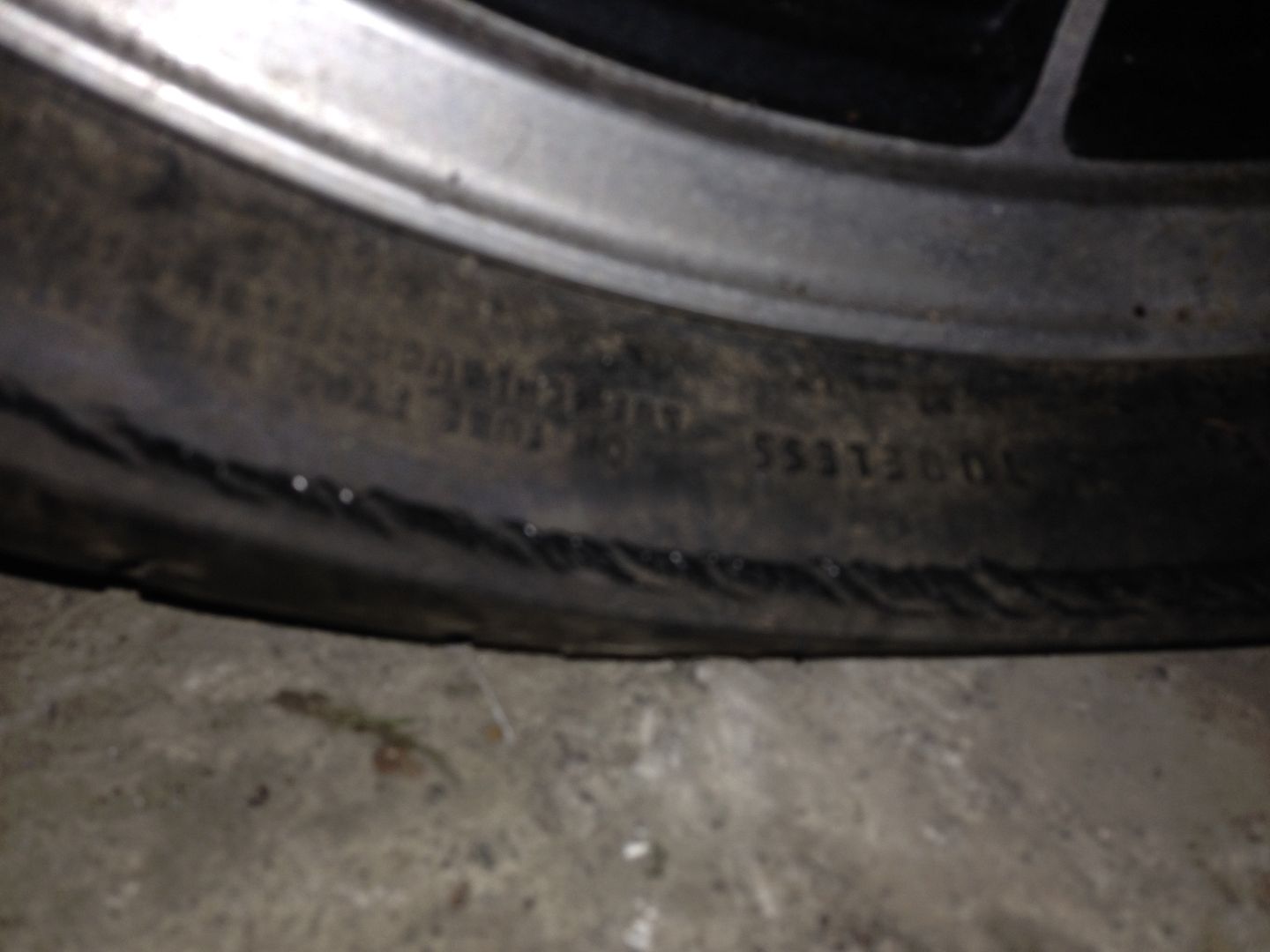 all but 6 wires of this will be deleted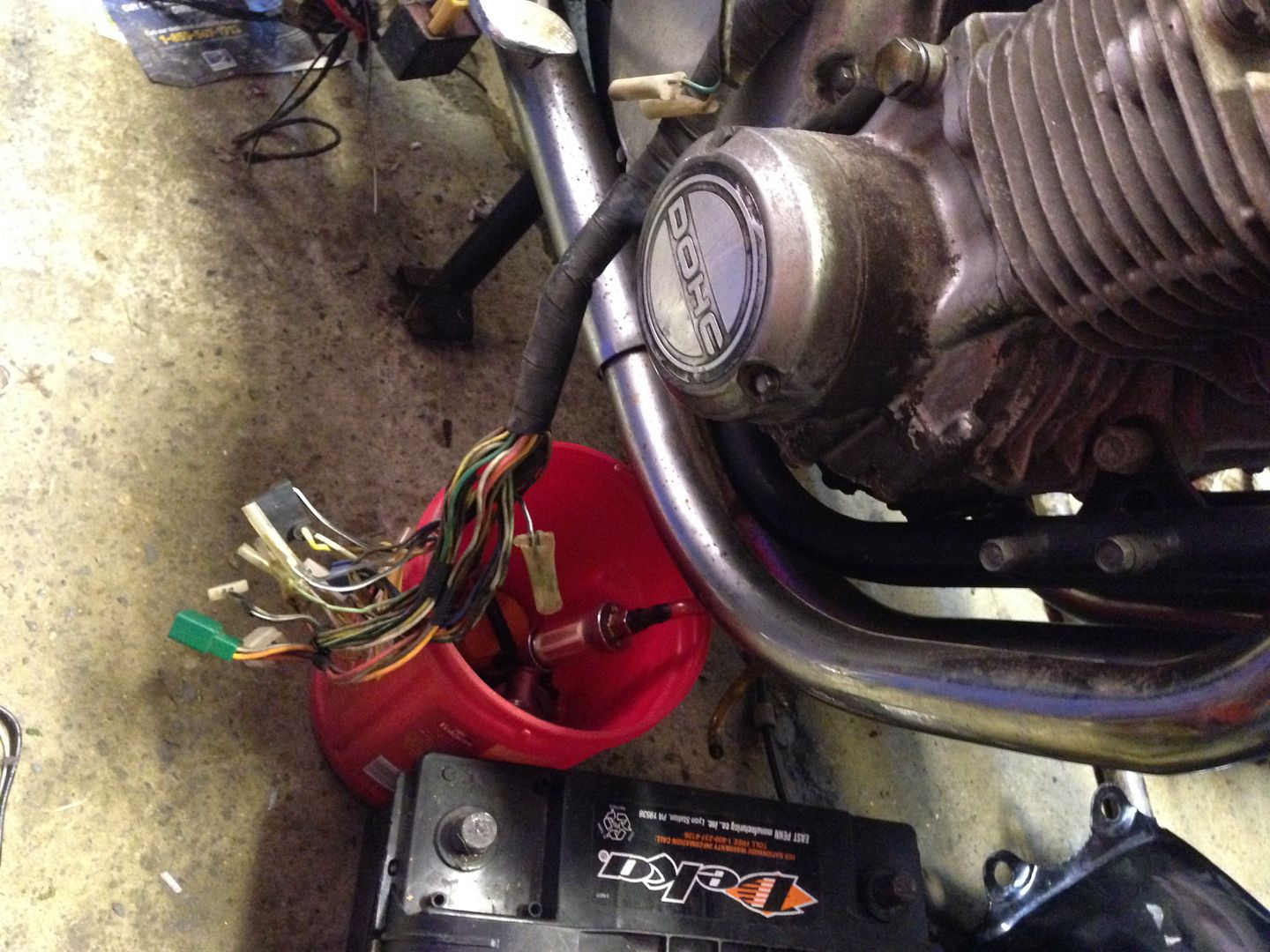 sweet air filters bro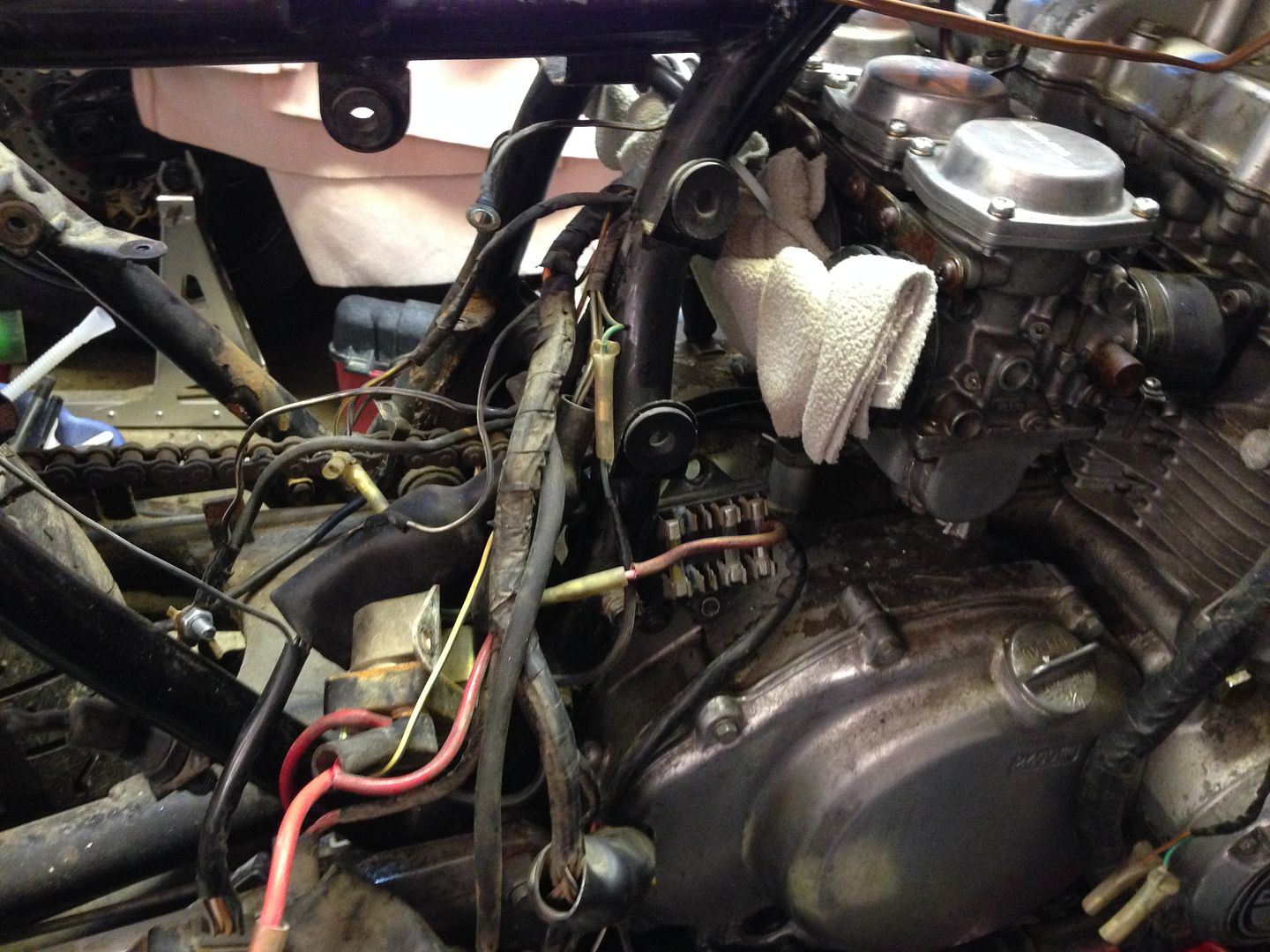 pile of "optional" parts the factory included
tempting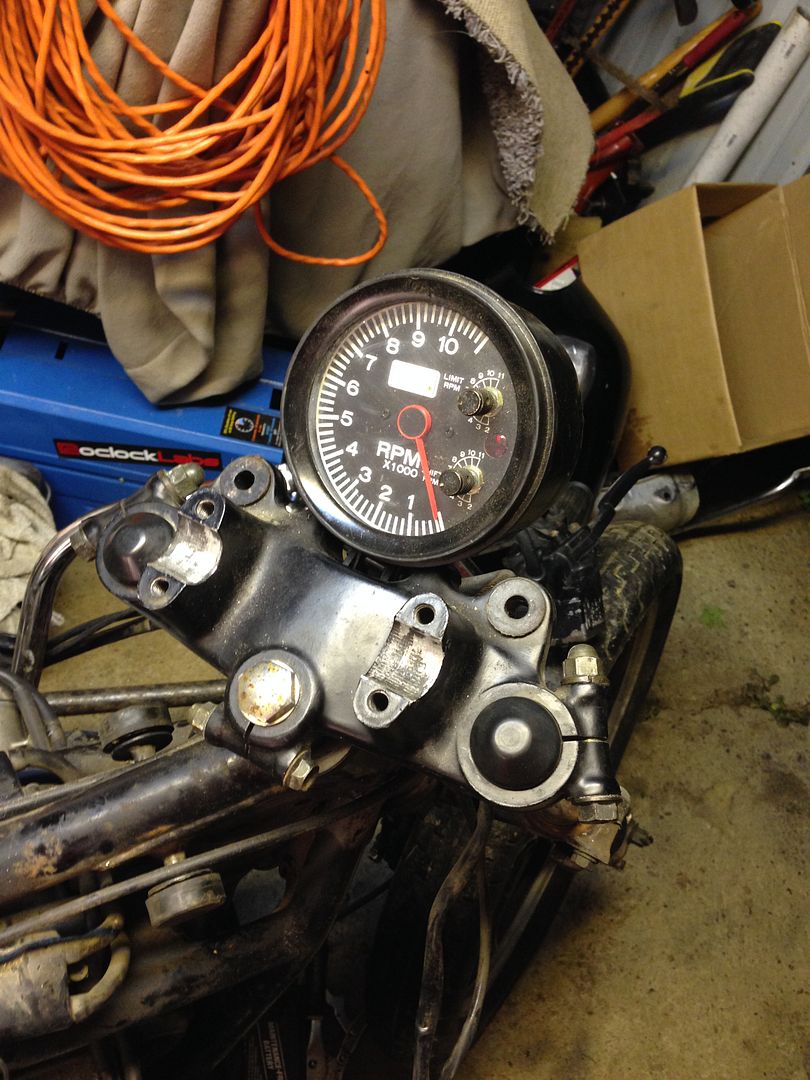 should be a lot higher at the coils. did the coil relay mod and it now sees 14 or so when its running. spark is so much brighter now. i can post videos showing the difference if anyone would like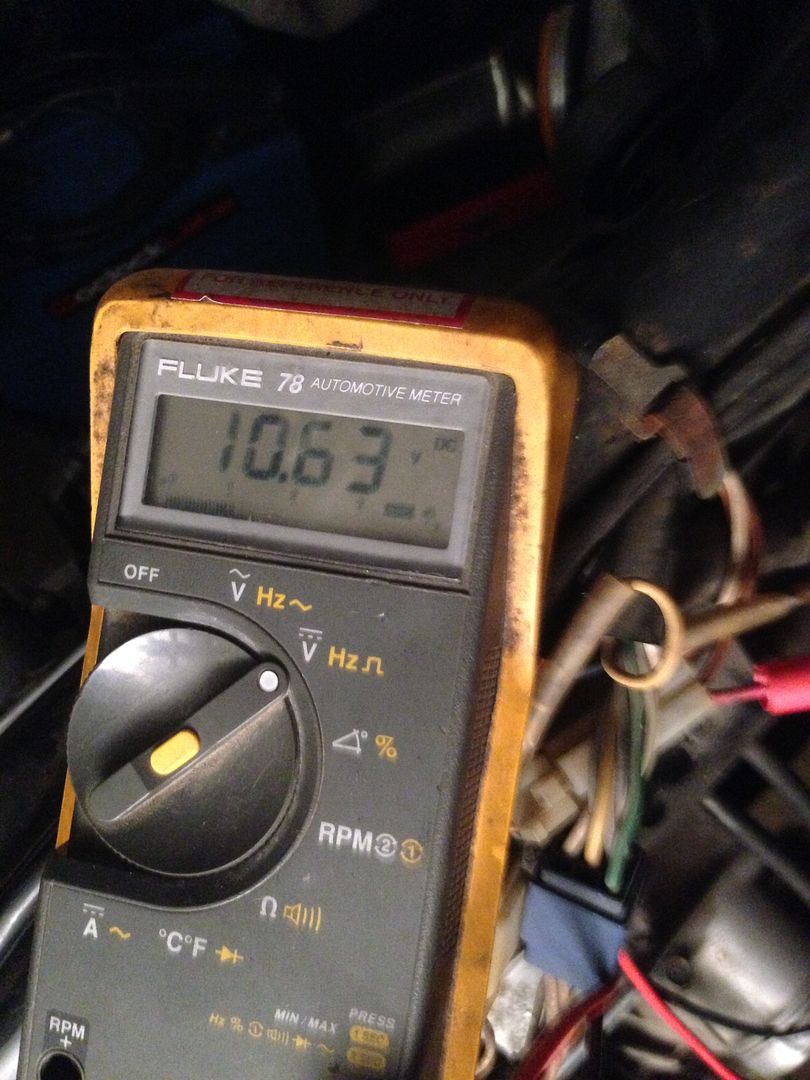 yum