Discussion Starter
·
#1
·
I decided this winter to StreetFighter my Gixxer. I think it is coming together great. I think it will be road ready in about a week. The first set of pics are the original restoration.
This is how I originally got the bike.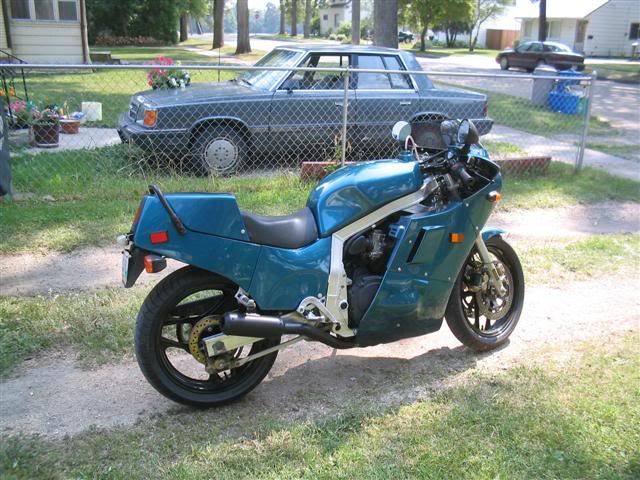 This was after my restoration project.
So far I have tried to use all my old parts to manufacture the new parts. Brackets, Fenders, tailpieces, ect. I cut 6 inches off the subframe and used the original seat cowl as the tailpeice. I fasioned a taillight assembly from led lights I got at WalMart. I had the tank acid etched and lined. I put on dirtbike bars, and the most expensive part if the bike, The front light assembly.(E-bay 90 bucks)
here are some in progress pics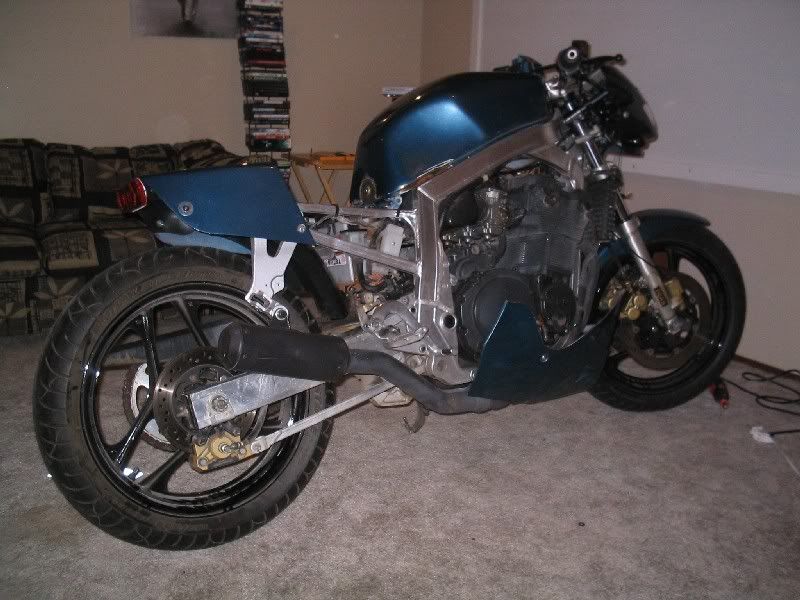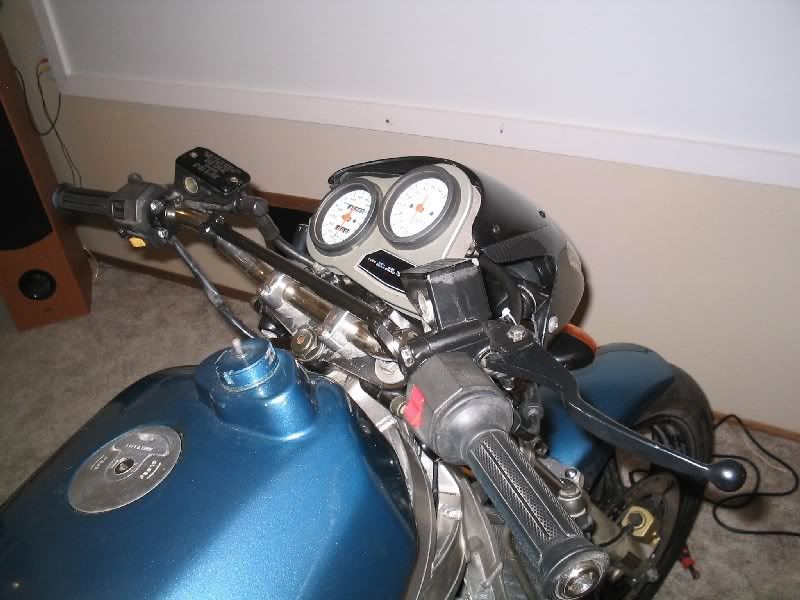 Stuff yet to do. Wrap the exaust, Paint, re-shape the front pan, and get the seat covered. i will be riding it as soon as I get the seat covered though lol.
Hope you like my project.
Calvin.
P.S.
I am new to this site, and you guys rock!!!!