Discussion Starter
·
#1
·
Yo, all!
Thought I might put a few photos up of the project I've had waiting on me for years though I've only just started on it. Once upon a time, I got an old FZ 750 (2MG) and had a whale of a time on it. It was my first fast bike and scared me good and proper.
After a while though, it wasn't fun any more, the battery kept going flat, the exhaust blew up, the repaired exhaust blew up, the electrics just kept going crazy - I'd had enough! So, off it went to the back of the shed, while I got myself a VFR750, thinking it'd be reliable... Haaahaa! So much for that, this thing has stopped charging more times than I can remember.
Anyway, eventually, out came the beast from the back of the shed...
This thing's in a hell of a state though, steel frames and scottish winters never did make sense. It looks okay from a distance, but close to, it gets a lot worse...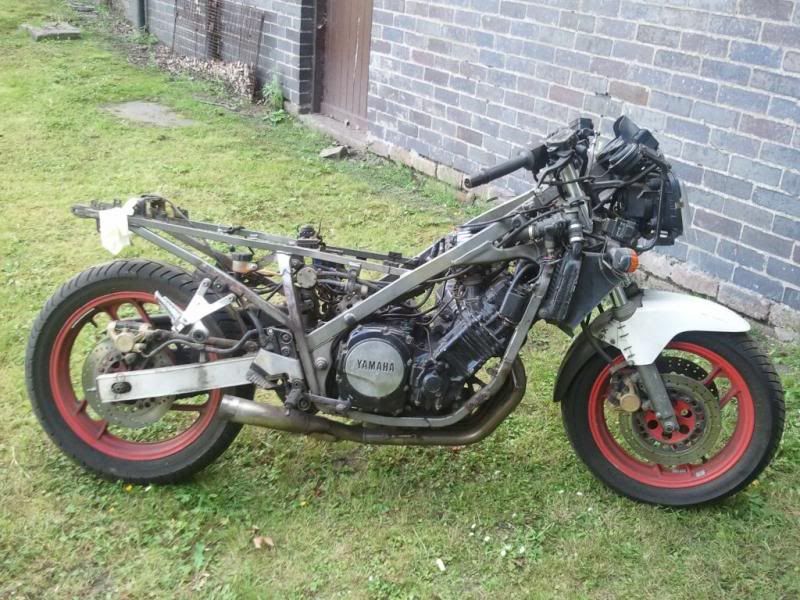 Nasty!
Plenty of steel derusting needed here..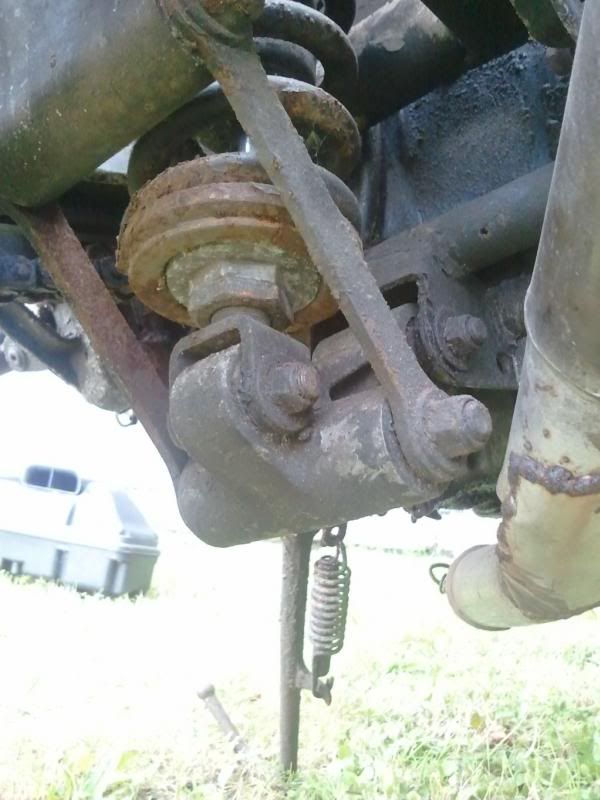 Shock linkage and stuff needs a lot of work.. Think there's been a leak back here sometime.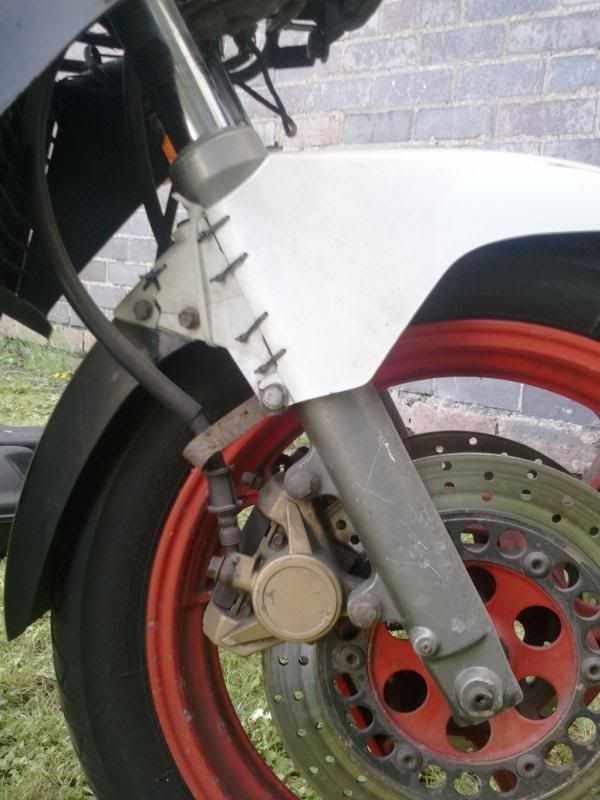 Gotta love the cable tie stitching! I can feel some bluespot calipers and EXUP suspension coming on...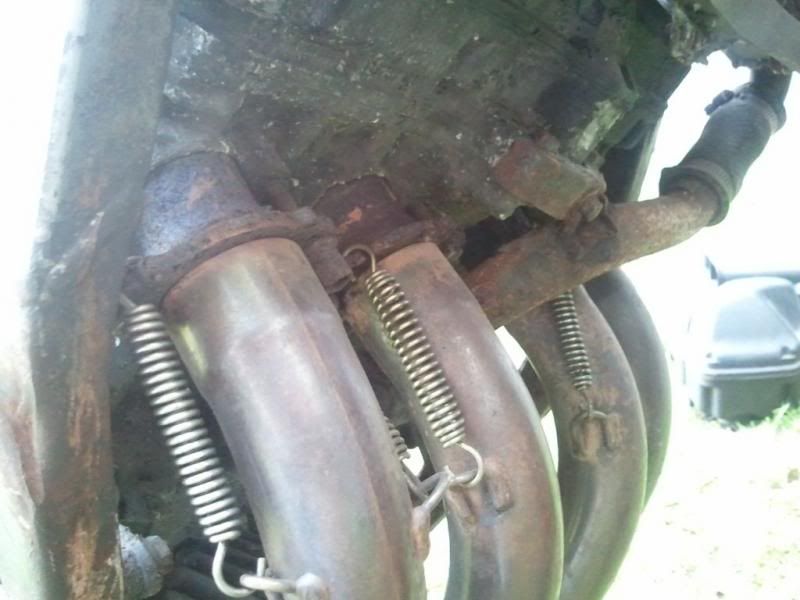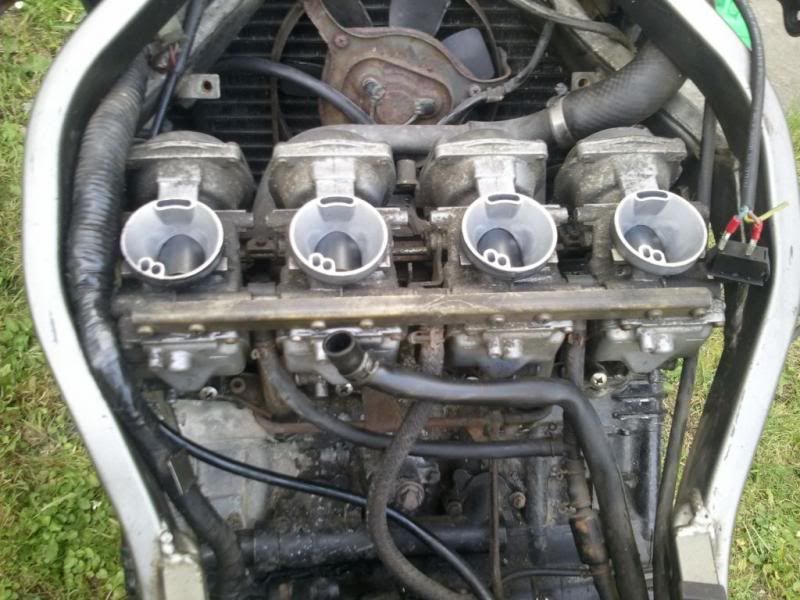 Engine needs a complete going over, it's been smokey for a while and probably needs a new camchain, but it's in okay nick really. Smoking is it? They all do that sir... 20 valve guides to change? Sod off! 'Stainless' Micron system always had a big flat spot at about 3k, but it'll do just now.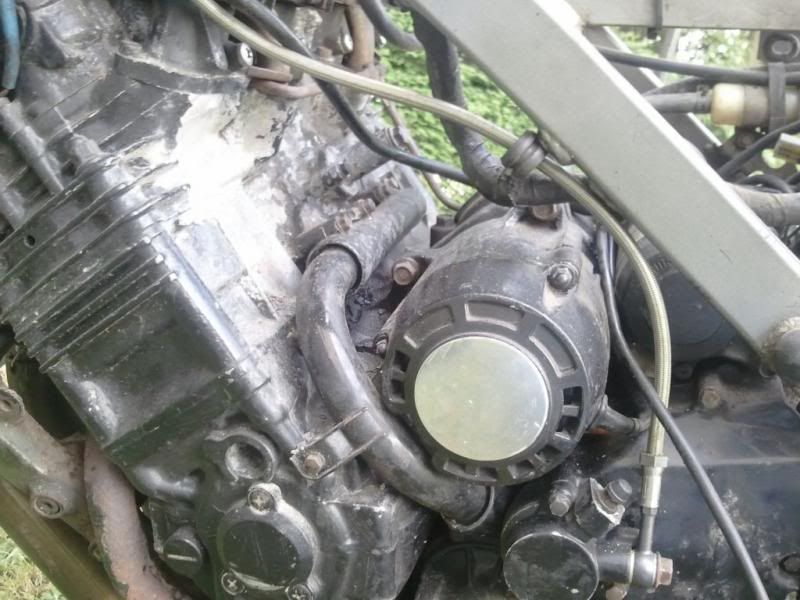 More to come...
Got front and back ends from an EXUP 1000 '90, tail unit from a TRX850, twin EXUP headlights and much more goodness... First things first though, get it sorted for the basic frame structure, switch the suspension, build up the rear subframe to fit the TRX tail and get rid of the grime and the rust! Then it's onto the engine (simple tune up, possibly 911 conversion or maybe drop in a complete 1000 engine)... Then got to sort the electrics and get everything away for blasting and powdercoating.
Then it's a question of bringing it all back together and wondering why it doesn't all work, it's my biggest job to date.
Colours, cosmetics, fairings and things? I don't have a clue yet, but this is a little something I like the look of...