Discussion Starter
·
#1
·
bought this zx10 of a friend for a whole sum of £200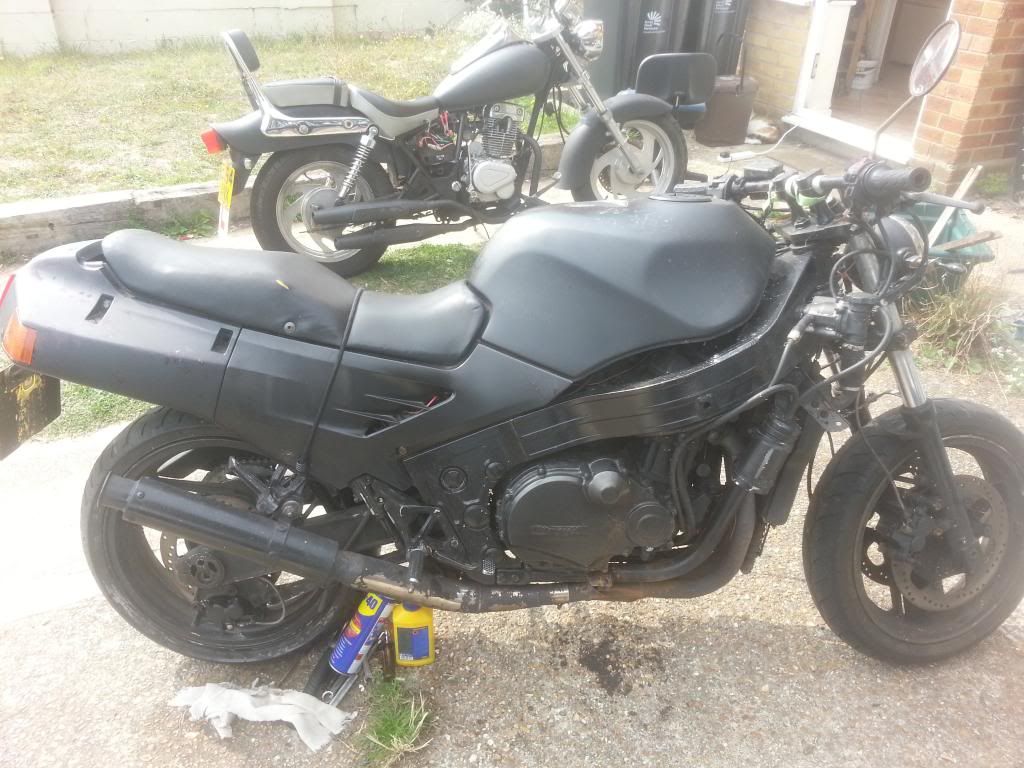 this was to be my first big bike, it first time i ever done them. needed new tyres, a new choke cable and unit etc etc.
Got it all sorted and took it for its MOT, all sorted i thought, then on the way home someone crashed into the back of me and knocked me off(fucking brilliant:wtf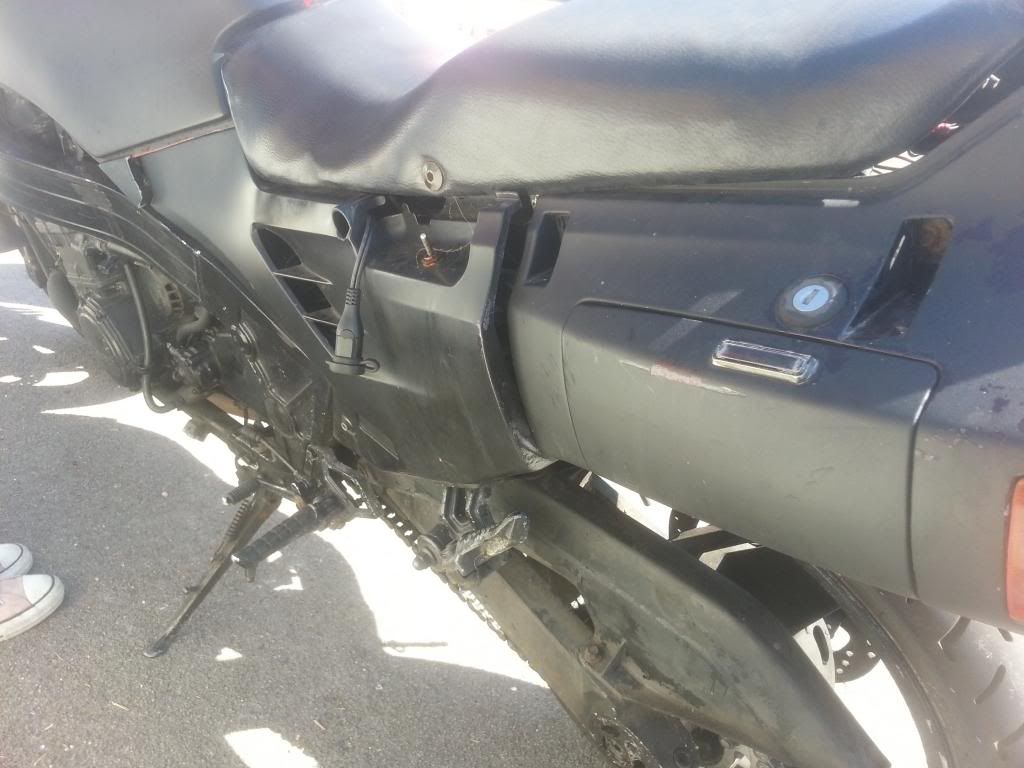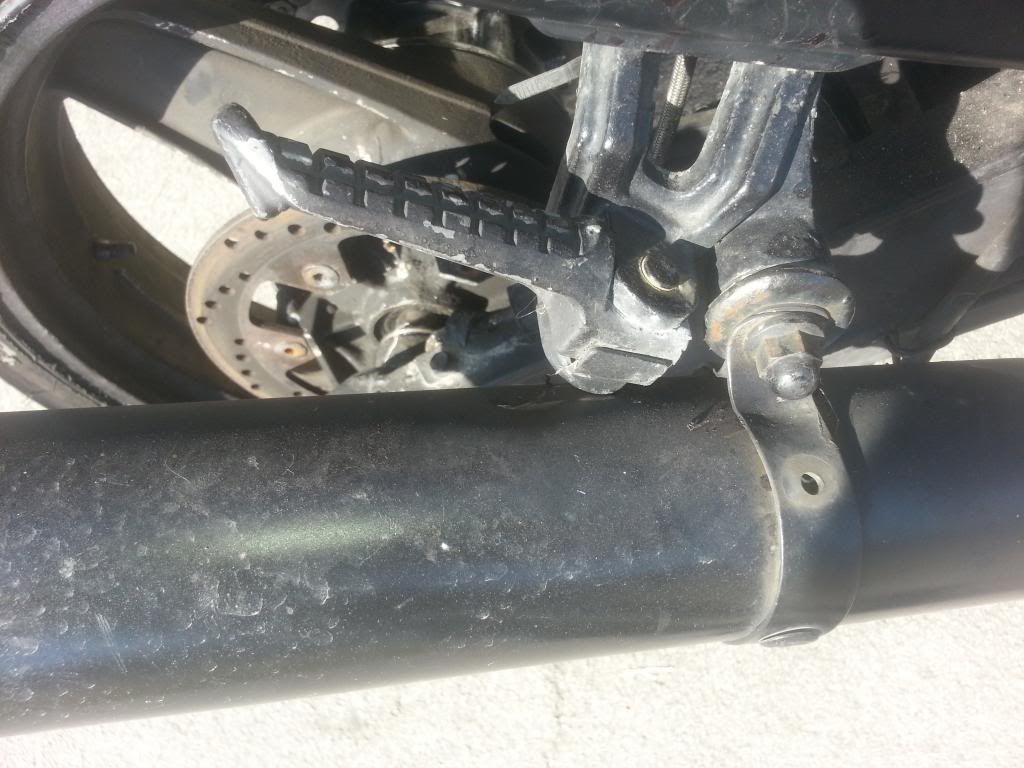 thought it might of been fixable, but no the subframe had twisted, so the insurance had written it off as a Cat C write off, which means fixable but cost too much for the insurance to pay out.
i bought the bike back from the insurance and found a new frame for £50, so at the moment it mostly stripped down getting ready to be transfered into the new frame, so while its apart im gonna clean/paint/change stuff.
how she sits as of last night