Discussion Starter
·
#1
·
Farily new to CF but Ive been working on my hurricane slowly in my free time. Get some parts here and there and tinkering with different ideas in my head at work to pass the time. I am planning on chopping the tail off and putting a solo seat from a V Star. Not sure how that one will turn out but well see if fedex will ever decide to deliver it.. May go with a gixxer seat, not sure. Have a solo chopper-ish headlight probably change that down the road too (no pun intended). :doh: Here are some pictures..
this is what Im starting with
painted the frame, well most of it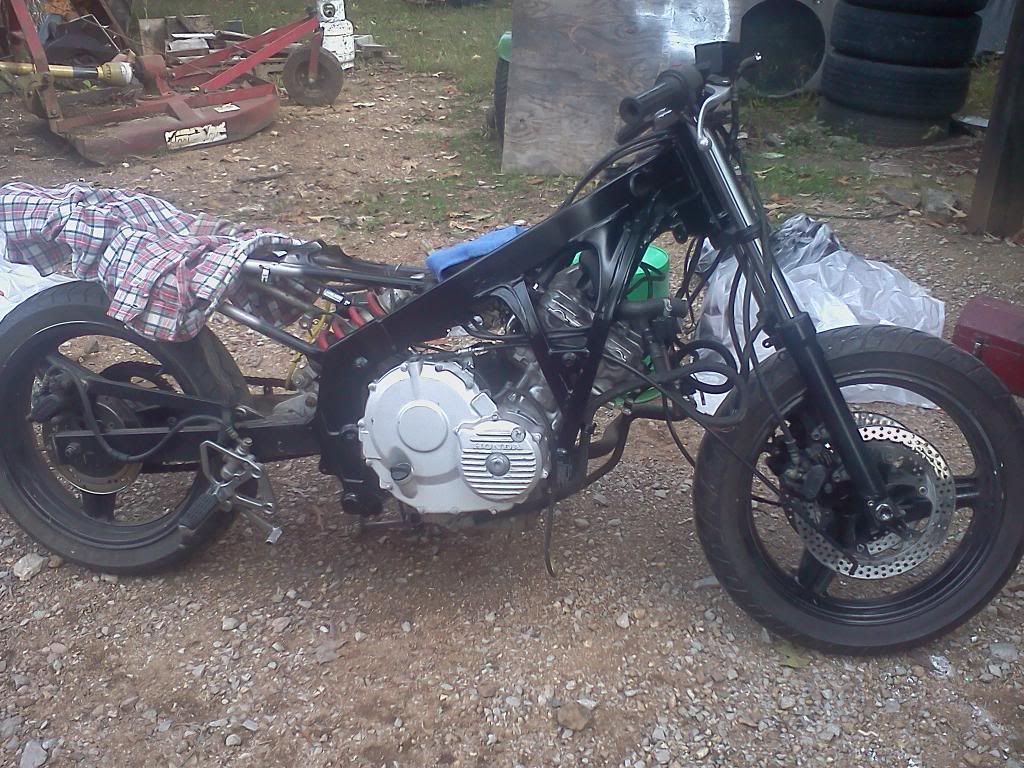 headlight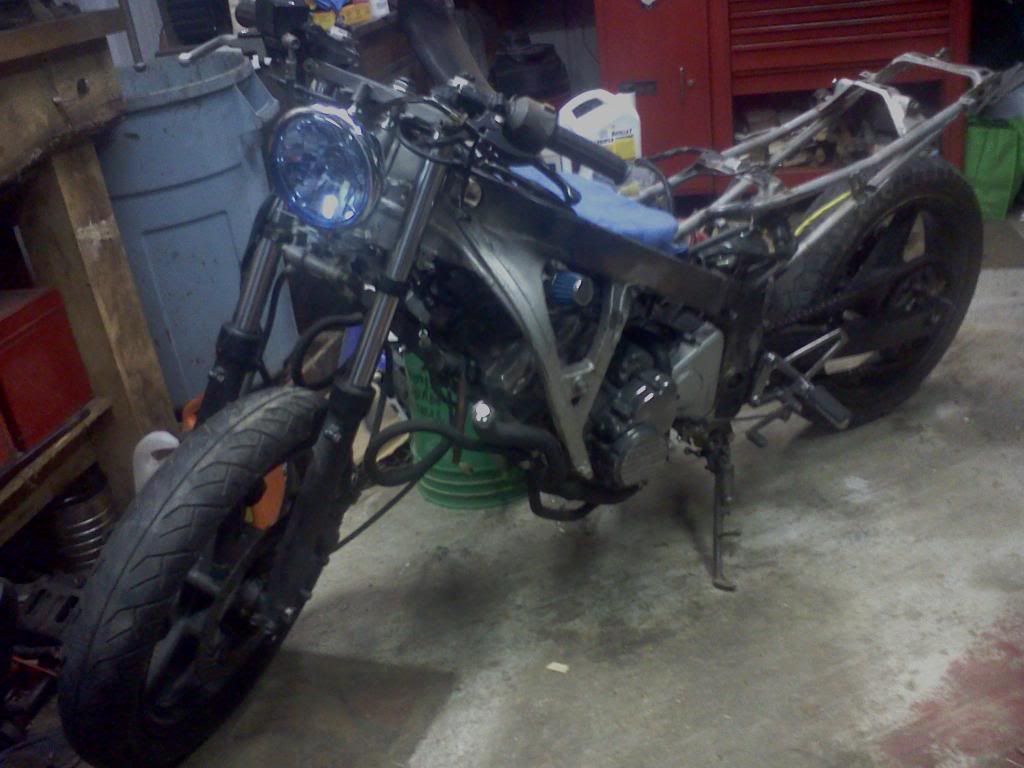 full vance&hines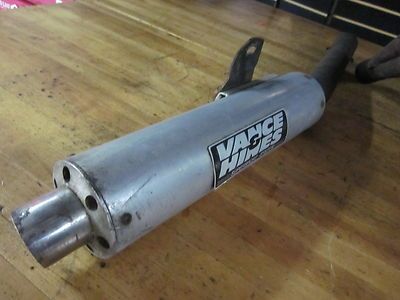 polished it up a little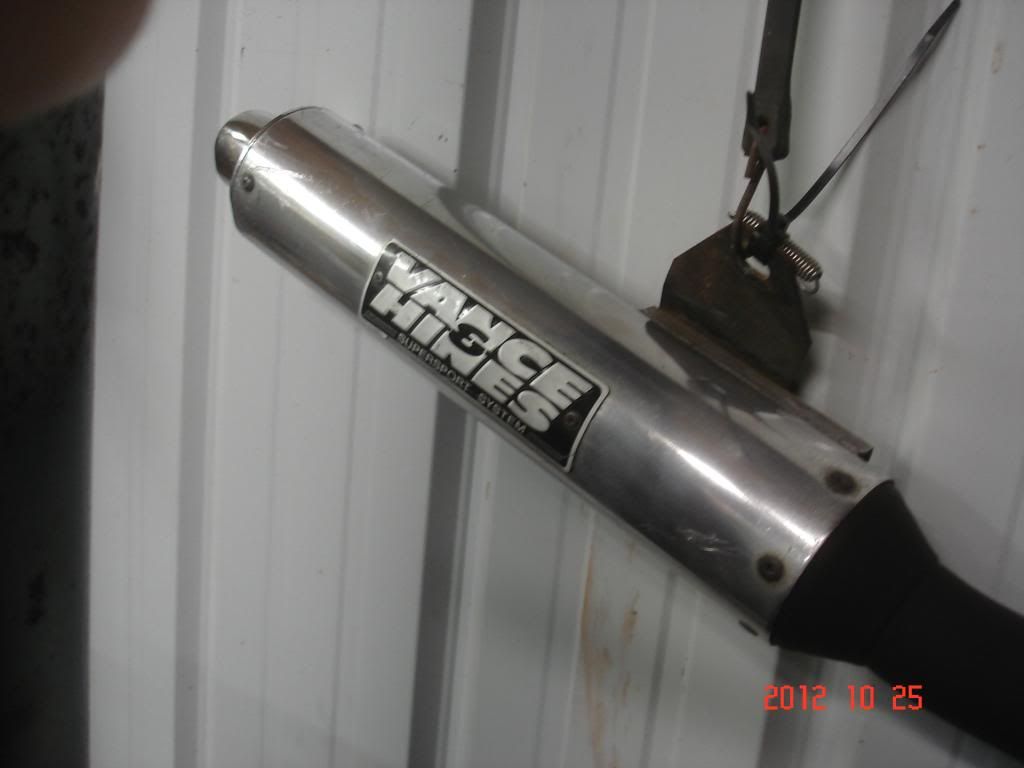 and finally painted my coil spring and polished the shock. Just finished that tonight
Still have to paint some of the shock parts because the moisture during the night clouded up the paint :angry:
Thats all for now, will be continuing in a few days.
Thoughts? :drinks: