Discussion Starter
·
#1
·
Hey! i'm Jeff.
I started off with a 1990 ninja 500 Nicknames "bassleur" because of the dark green with sparkles paint job, as my first bike. Purchased it for a mind blowing $450. It has a Vance & Hines full exhaust, cone filters, and a dynojet kit. It was a screamer and never let me down. Ran a 13.5 at 96mph in a 1/4 miles. I came across a buddies 1994 FZR1000 and it has just been sitting, he started working on it and left it as an unfinished project. So I purchased it for $500 and Sold the Ninja for $550.
I have just begun work on this bike. Kept the front farings off (dead babies airbrushed on it depicted below.) , had the rears painted flat black, changed oil an spark plugs, and ran some seafoam through it to get it going. A buddy and I Have been working on it and have installed large led tails, Chopped the front faring bracket down to the minimum to only hold the cluster, then installed a Cyclops headlight with the HID as my only and main headlight. Just ordered pro taper bars and clamps for more of the fighter/stunt look and feel. Next in the lines of business is going to be clearing over the airbrushed pinhead on the tank, cutting the Yoshi pipe down about 8 inches, cone filters, and a dynotjet kit.
The inspiration for this project comes from a buddy with a 2004 gsxr600 street fighter. He has mounted the gsxr750 motor into the 600 frame, geared it differently, put an aftermarket headlight on, caged it, installed pro tapers, added left hand rear brake, and ditched the plastics. overall a tough looking bike. I will give ya updates on the bike as it comes!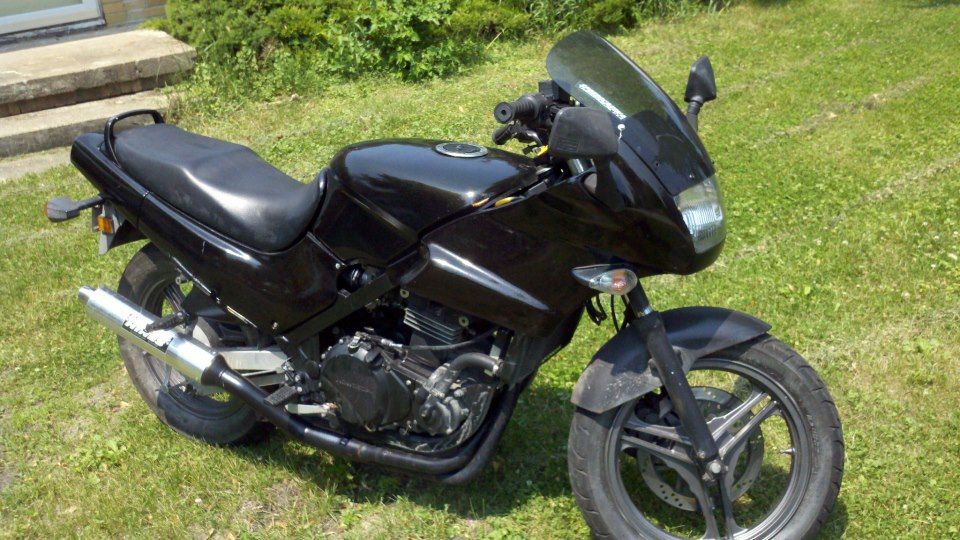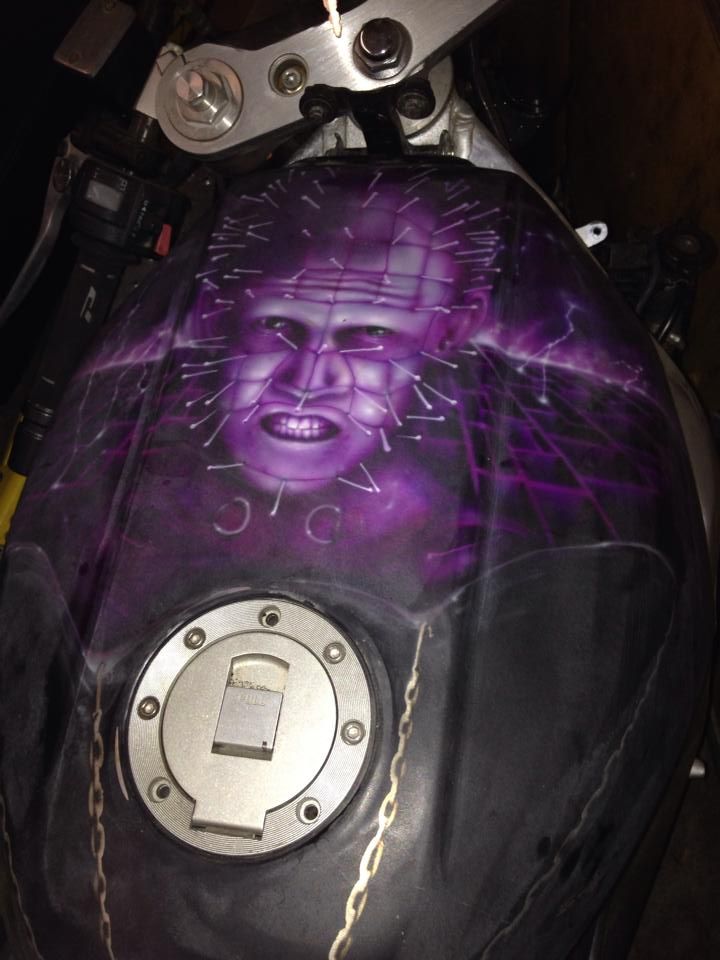 Thanks!