Discussion Starter
·
#1
·
HI guys! newbie to this site and what i can say is WOW!!
so i am in procedure of modding my cbr900 1995 into a fighter!
first thing i did is completely getting it appart... then i cut 17cm off my yosh can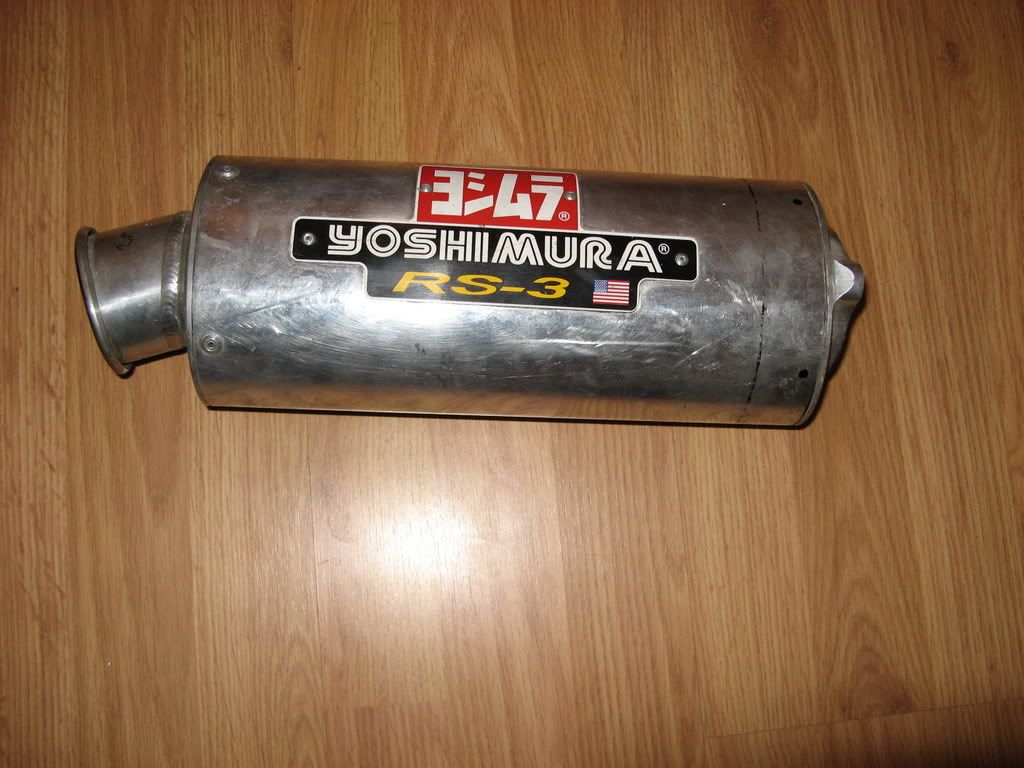 ok, so the plastics were in really bad condition, i didnt know that cause the other guy that owned it before me glued some shitty flame tissue on it thinking he was number one stunt man... i did repaired them (cracks, rash) and painted it all flat black (gonna post some pics later for that...
i had a budjet set of 2500$ that i didnt want to bust (including purchase of bike and parts) so i went with the best of my knowledge and connections, i found some yamaha virago handlebar clamps (30$), i had my top triple tree drilled perfectly and made some spacers under it so it all fits... got a nice superbike handlebar used for 5$ at a scrap yard near my home, by the way i am from montreal... so you are gonna excuse my english a bit... i also got a blitz headlight (30$ leftover where i used to work before at a yamaha dealership) and painted it flat black also...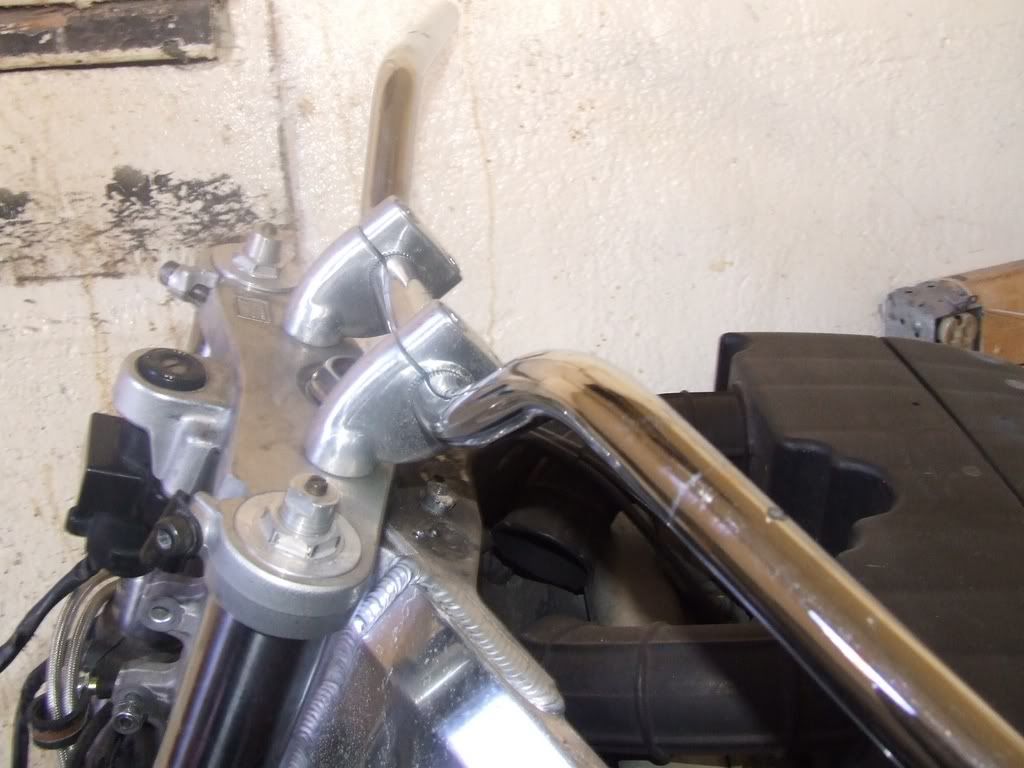 did alot of polishing (triple tree, risers, re-polished frame and swing arm, lots of little patrs...) since pictures... tomorrow on friday i will be hiding the wire harness under the fuel tank, plug the headlight, drill the handlebar so the trottle fits. i have one little problem here.. hope you guys can help me with that, my trottle now will not go properly, seems like i have too much slack in my cables now... on normal position they go well but with them beeing higher the trottle is hard tu turn and it won't go back by itself... do i need to lube them or they are worn out? or is it just that i have to pass them a different way??? thanks alot for your help and i hope you like my project even if it is not the biggest one... but my first one all by my self... SEE YA!!!!!!