Discussion Starter
·
#1
·
What's up everyone I'm new to CF and this is my first thread. I've been poking around here for a while now and finally registered, might have to VIP to get the full feel, but that's later on.
Anyways my name is Merch, I live in Southern California, and im a mechanic. I've been riding for a while, all kinds of bikes but I've never taken on a streetfighter project before. I bought this 93 GSXR 750 WP in January 2015 for 600 bucks from a buddy. I rode it home so I knew I could work with it ( running anyways )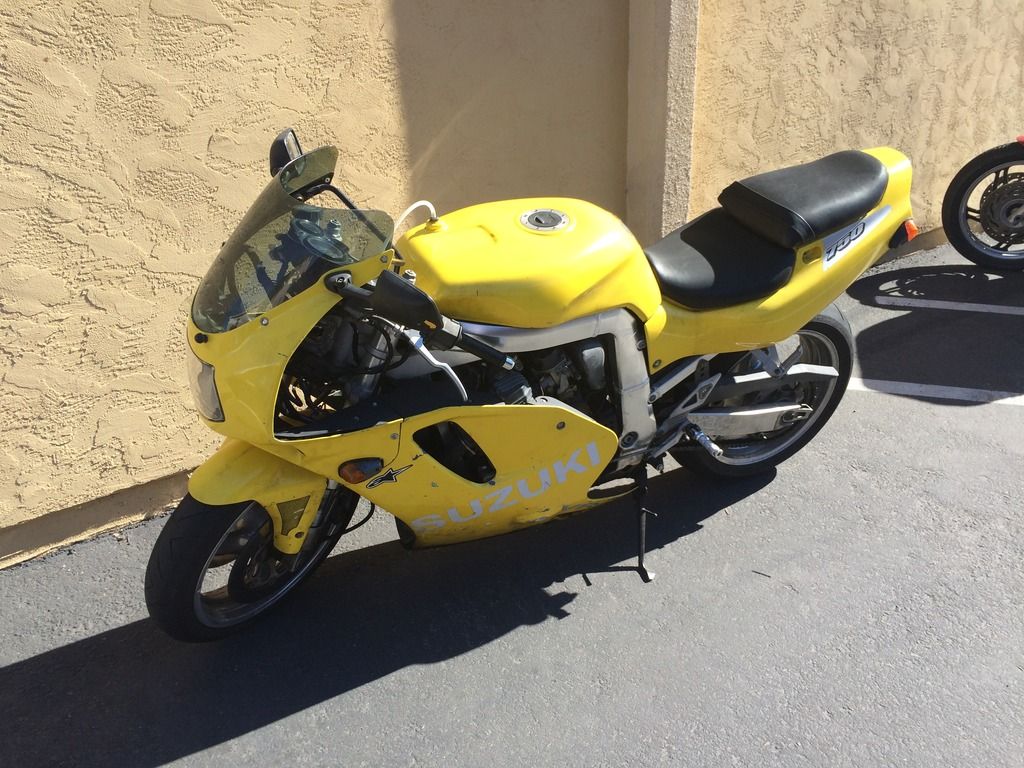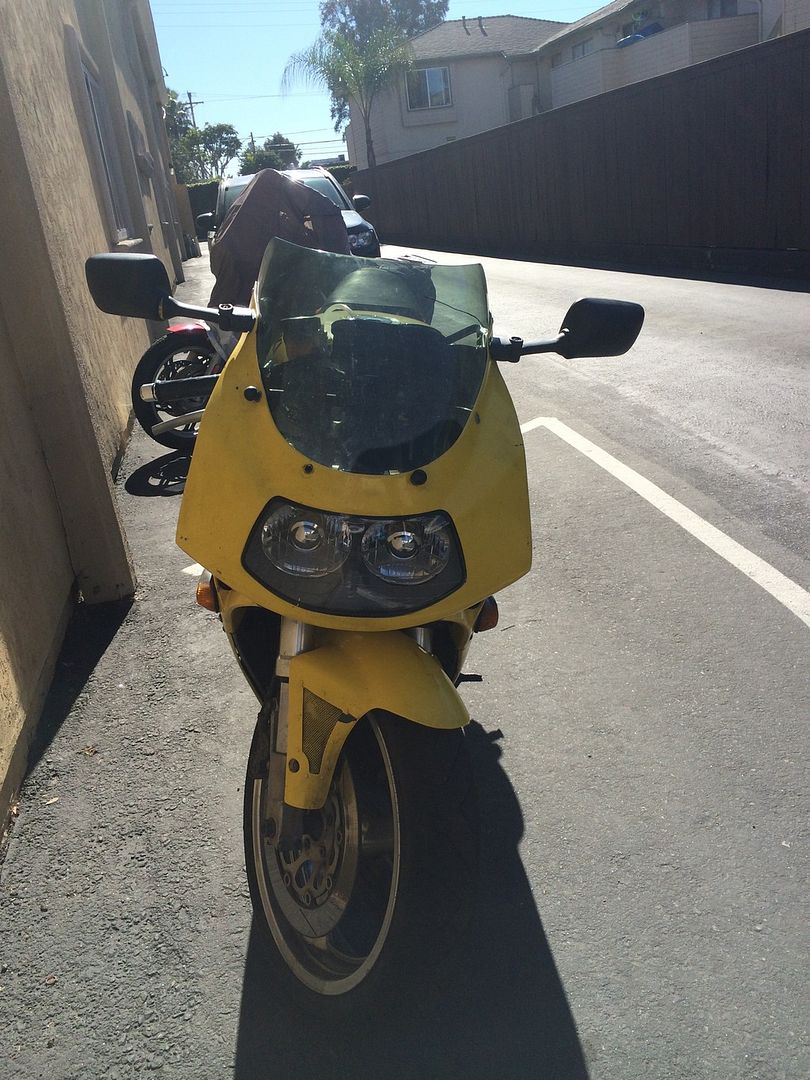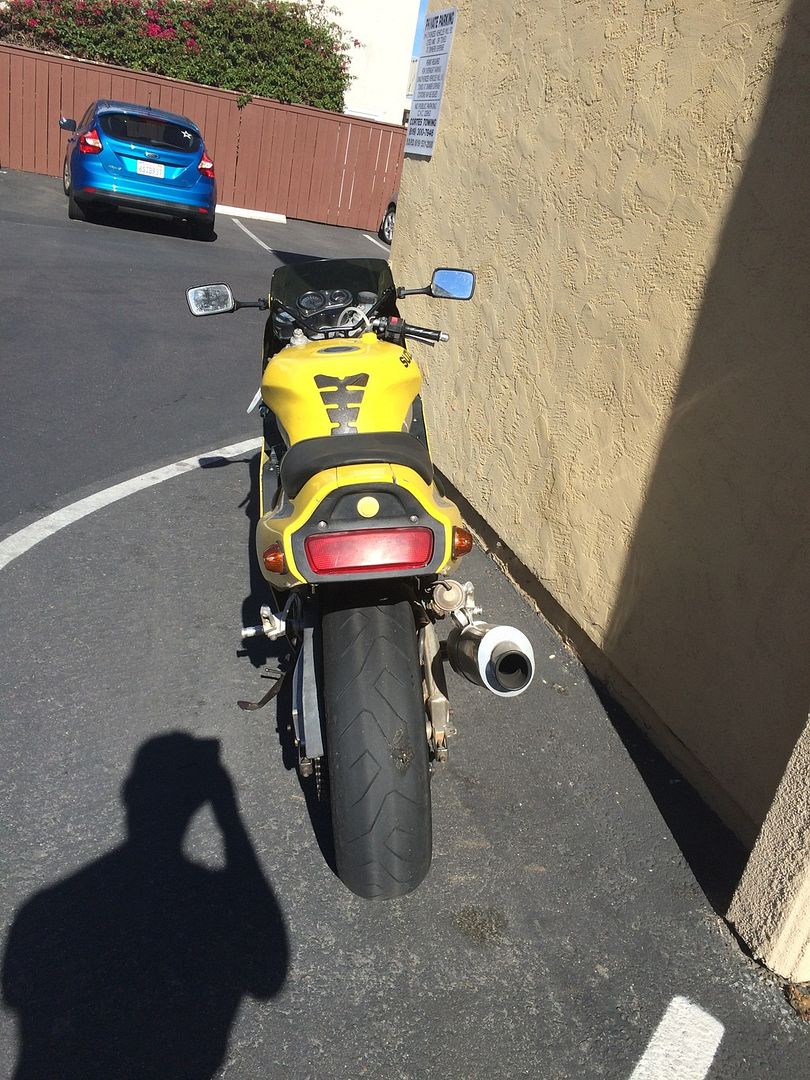 If you look closely you can see that the guy who first had this put an arcade button on the back seat to work as a break light I assume. when the passenger pushed it it would light up. pretty creative but lets leave those buttons for super sweet fatalities on Mortal Kombat, not on motorcycles.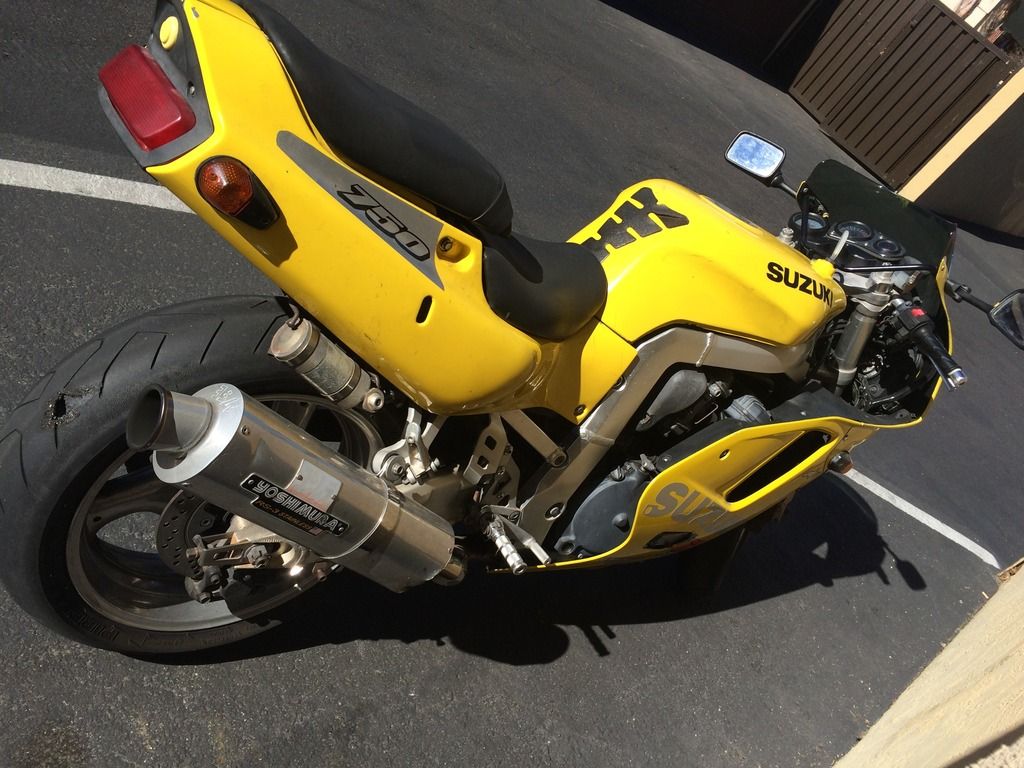 And yes that's a plug in the rear tire. They don't call me hackjob for nothing. (it was just to get her home, don't worry).