Discussion Starter
·
#1
·
So ive been off the forum for quite awhile. had my 95 yzf, got hit by a toyota with no lights on at night. bought a 96 bandit 1200 (so far my favorite for its engine and ride) which got raped by a Ford Explorer cutting through an intersection (gotta love some So Cal drivers). took a break for a couple years and now im back at it.
Bought this 93 katana 600 a month ago ish for a nice little commuter and just to toy with. WIfe said we had to share so i couldnt chop anything until i got her a bike. luckily a buddy i work with had to go to the east coast for about 6 months and wanted to sell his zx6 for cheap. tada, anyways so i got to cutting plastics, subframes and such.
Now judge all you want but i have an apartment with no garage (just my patio after i push the bikes through the living room), close neighbors that hate loud noises (so no fun tools like grinders and i cant weld so thats on hold) so with my limits i just decided to have fun with it, thats what its all about right?
So here she is on day 1, didnt take many pictures but it was pretty much all stock from 93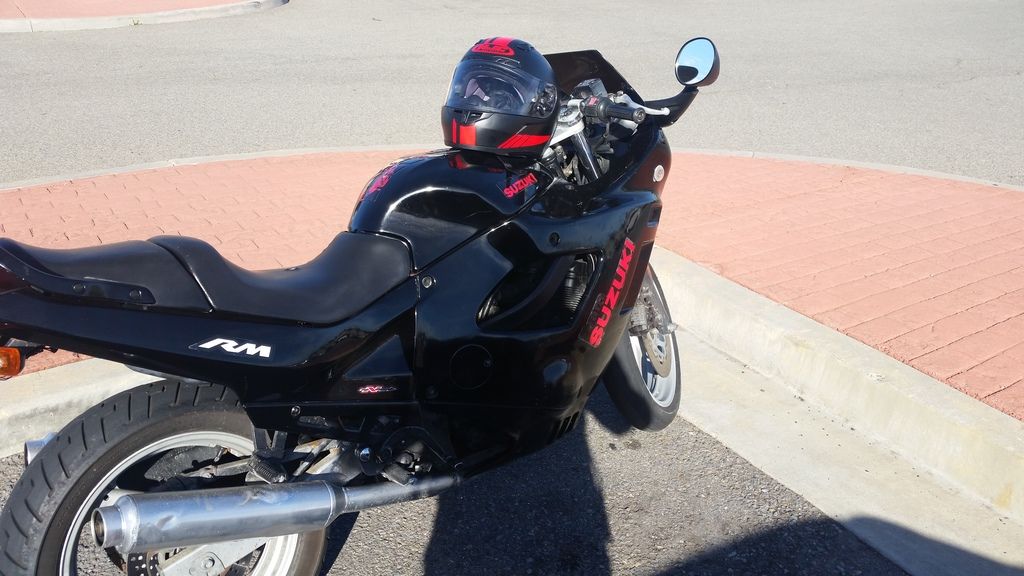 so then i started just taking it apart, sounds like usual starting point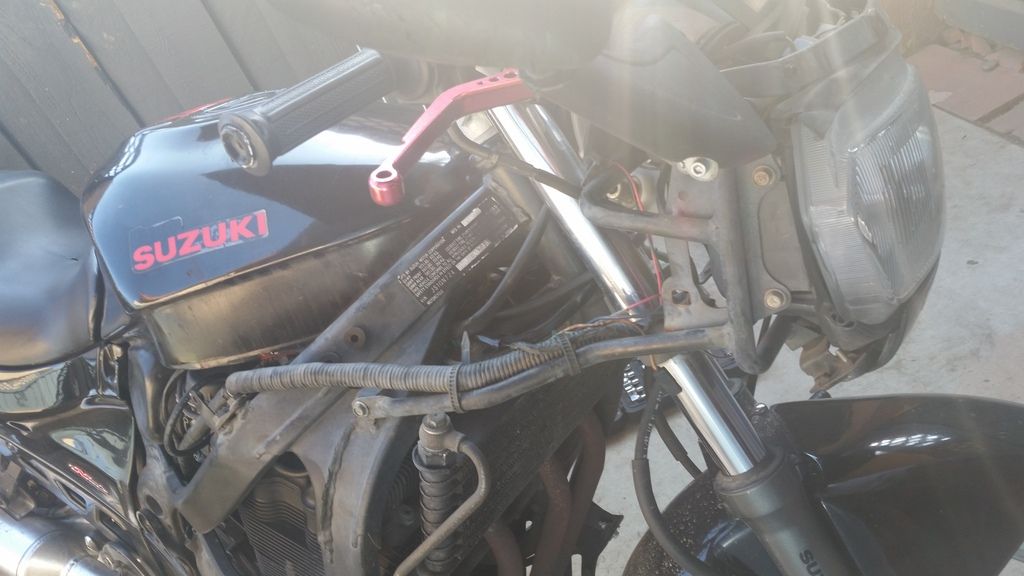 as you can see my massive amounts of space to work and everything....
so just basicly bought an offroad HID headlight, dont ride at night so just wanted to be seen during the day,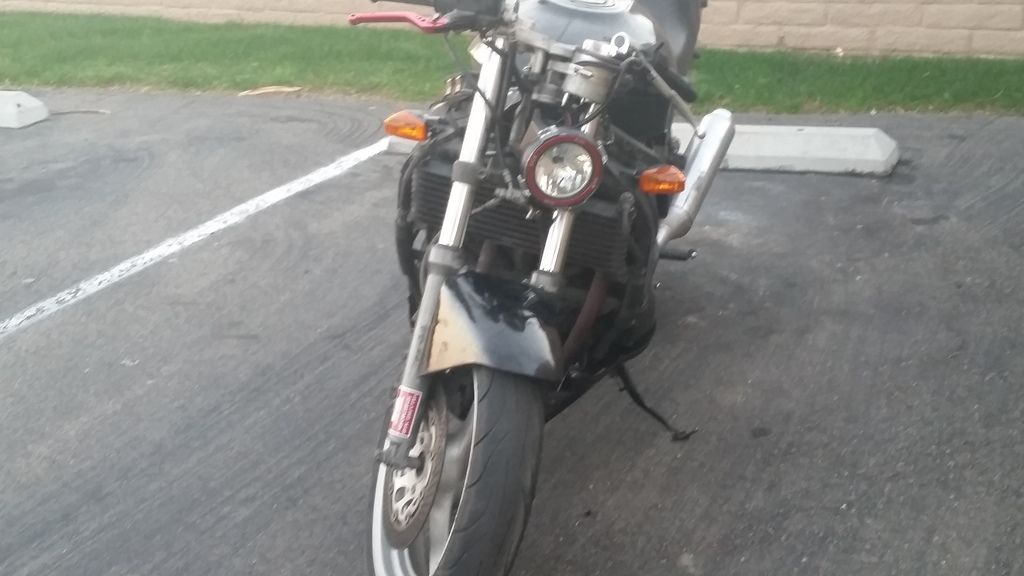 tested it out that afternoon in the parking lot and was seeing spots for awhile afterwards (yea not the brightest thing to do but i wanted to see how bright it was)
so since it was blinding i aimed it pretty far down, can still be seen during the day but not a blinding light in the afternoon times.
so then i took off the tail plastics just to see what was underneath and such
kept her like this for awhile, no time to play and no plans set. so far this was my only way to work since mom and baby had the car so it was only a what i can do on the weekend project
kept my idiot lights and speedo so far.
more pics and updates to follow, finally finished it this weekend but trying to get this all in on one night with making supper and a screaming baby.