Discussion Starter
·
#1
·
howdy all. so i kinda started this whole build thread thing in the welcome noobs section and decided to create a new one here so iv had the bike for about a month now? maybe a little longer. as of tuesday november 12th iv done lots of work. the bike didnt run when i got it. had to clean the carb a couple times, new voltage regulator, new fuel lines and petcock. but finally she fired up and held an idle so i was happy. as far as everything else, i riped all plastics off, tucked the taillight under the seat, tucked some of the wires on the inside of the frame so it looks cleaner, moved the ignition to under the seat, added a new headlight, and new blinkers and thats about it for now. lots planned for the furute but its my first real expierence with a bike so its a learning process. feel free to add some critisism or advice or any other good ideas. thanks! here we go!
so when i got it, every single plastic piece was cracked, missing parts, had holes in it, missing screws, you name it it was destroyed.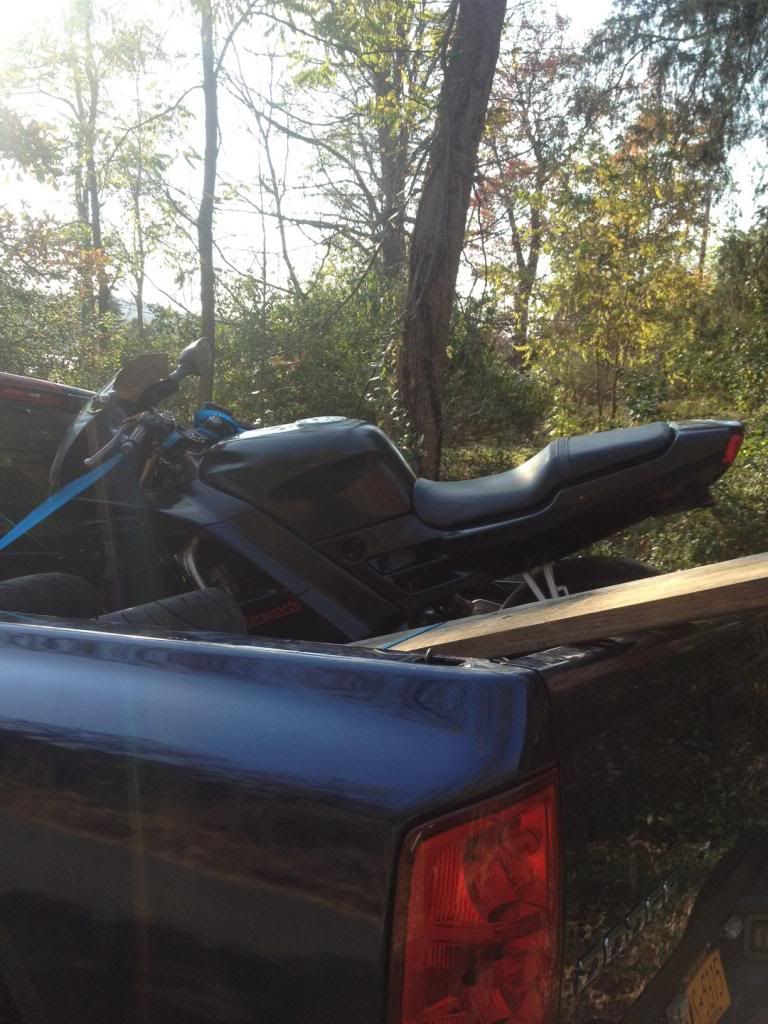 its not that great of a picture but the very first thing i did after unloading the bike was tear it apart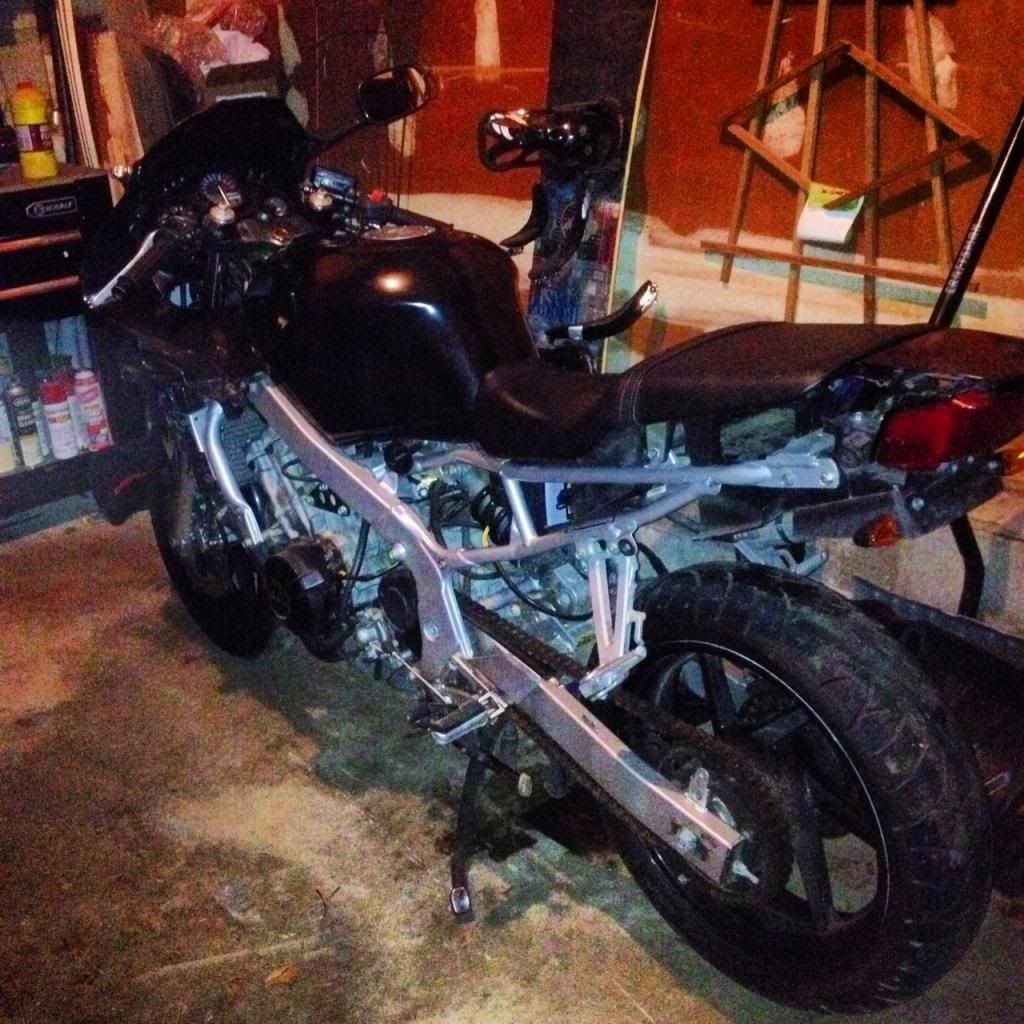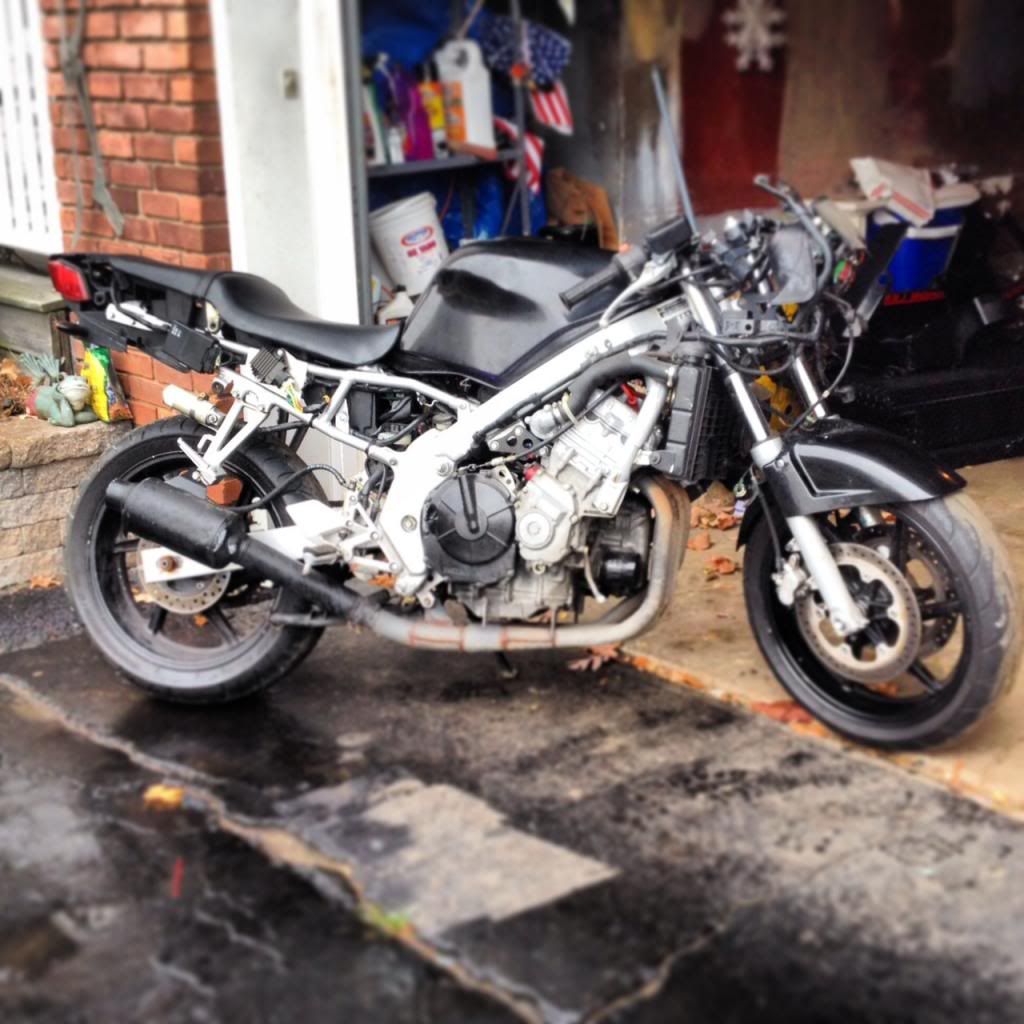 the first real modification was moving the seat. it aint pretty but it will do until i get the time to cut the seat in half.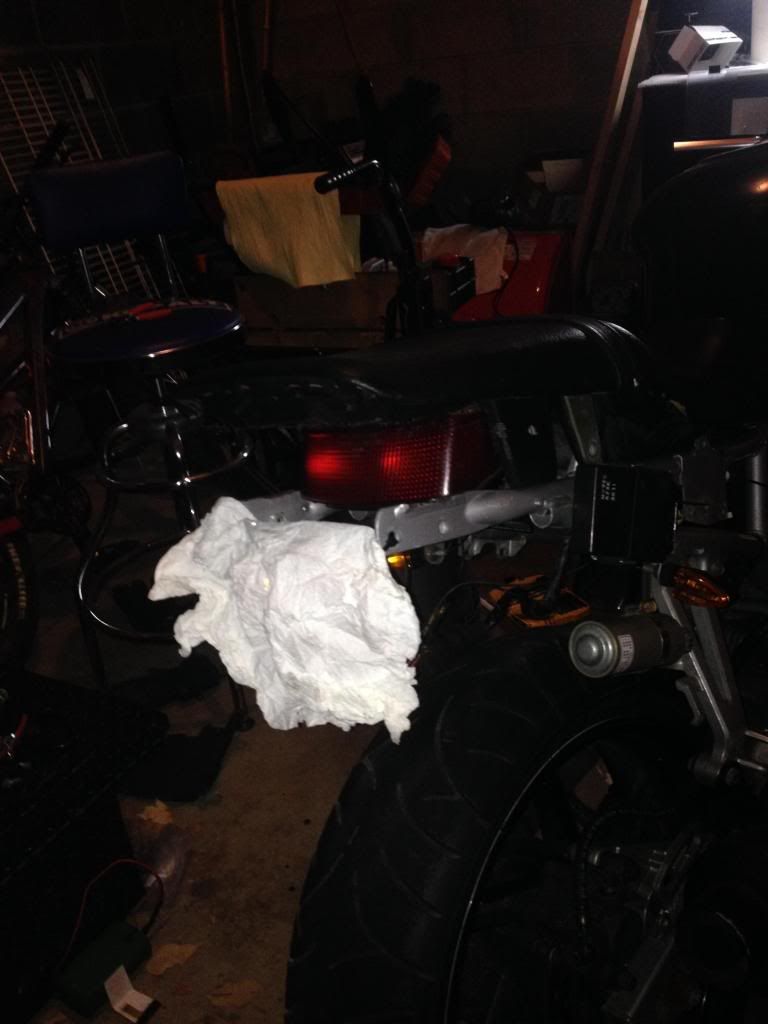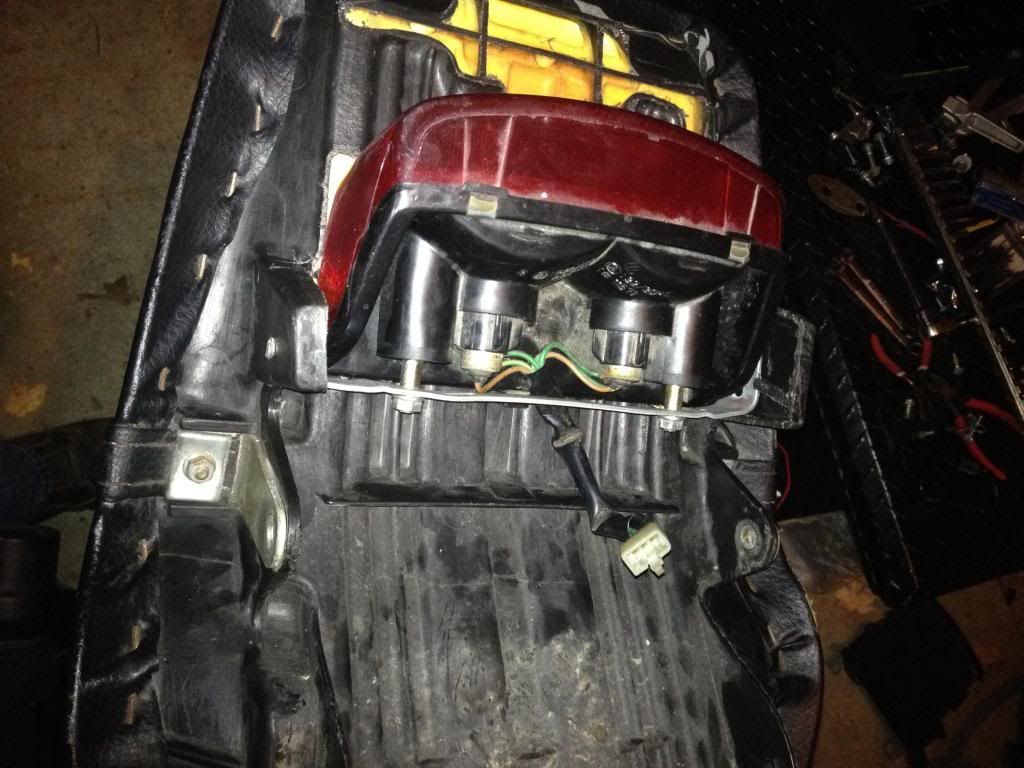 the next thing i did was move the ignition to right under the seat. that was pretty straight forward. just had to add a couple of feet to the ignition wires. i also tucked the voltage regulator under the seat in the little battery box.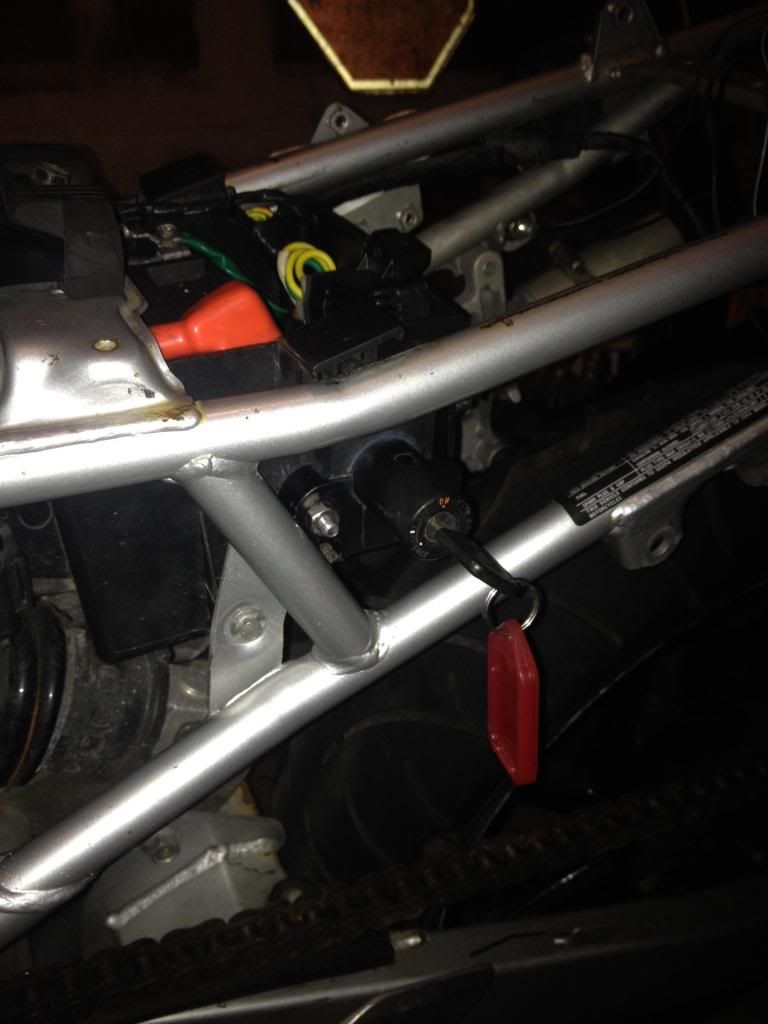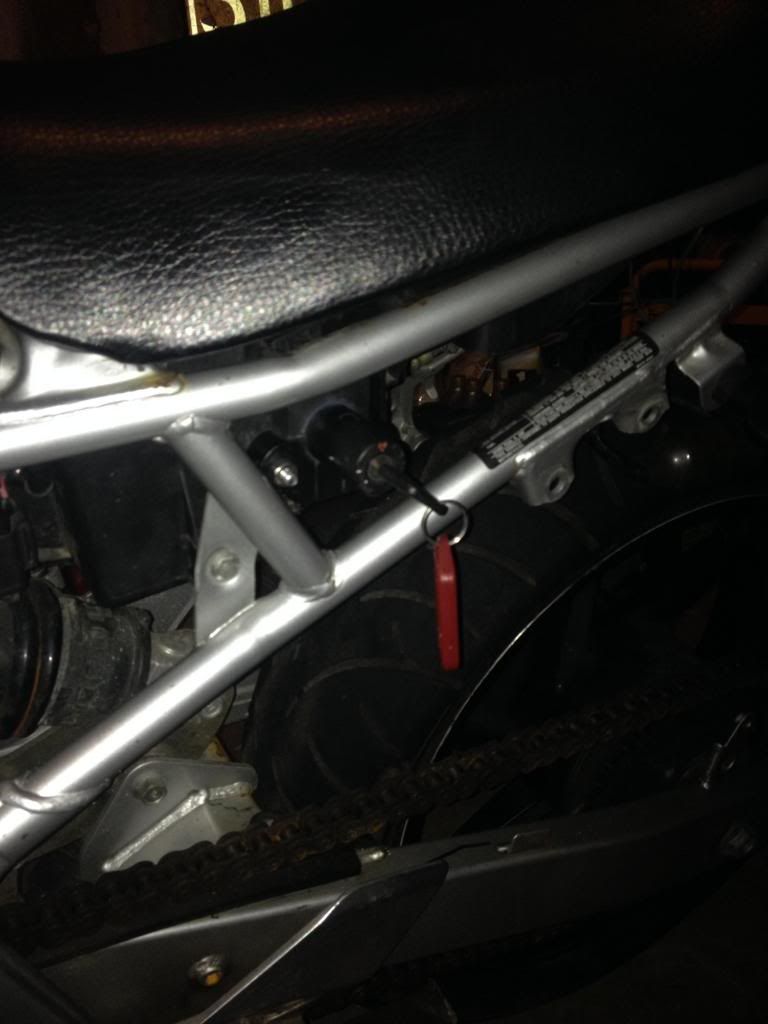 next was the headlight. removed the factory gauges, i still dont know what to do with all of the wires and harnesses that are left over but i guess thats for another day. headlight is an acerbic cyclops. people say it has a bad night output but i think its fine once you get it aimed right. i would reccomend it.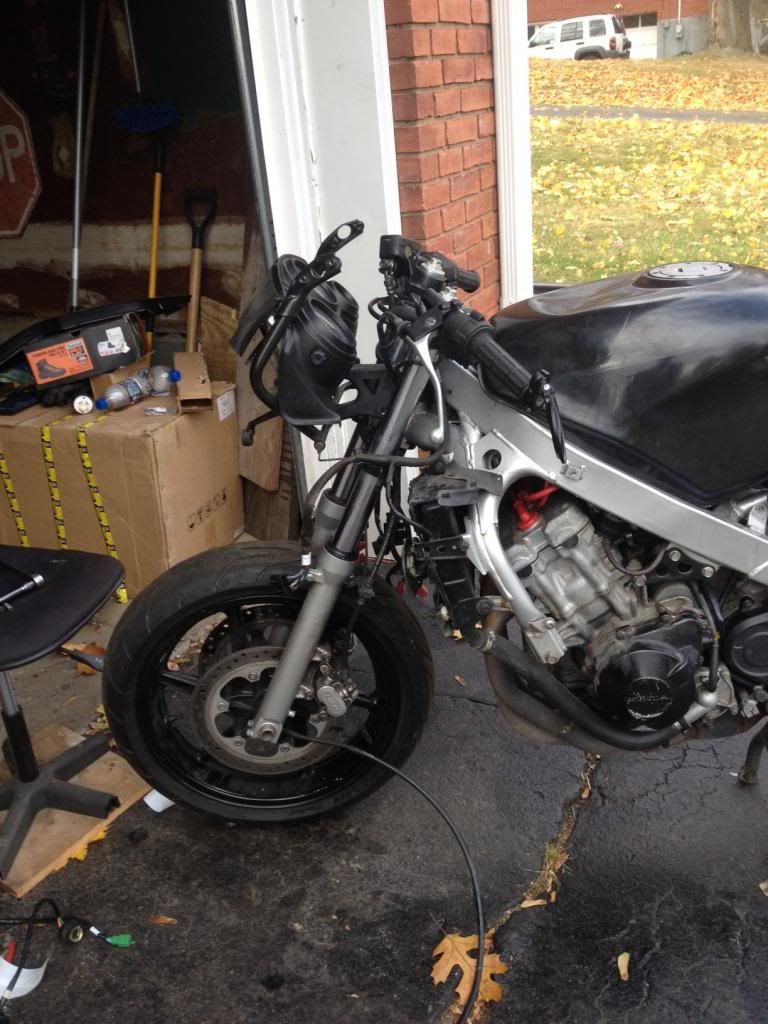 finally, todays progress was hiding the wire harness that ran on the outside of the frame on the "go and stop" side of the bike. the wires had to be extended a foot or so to make it to where i wanted it but it came out pretty nicely.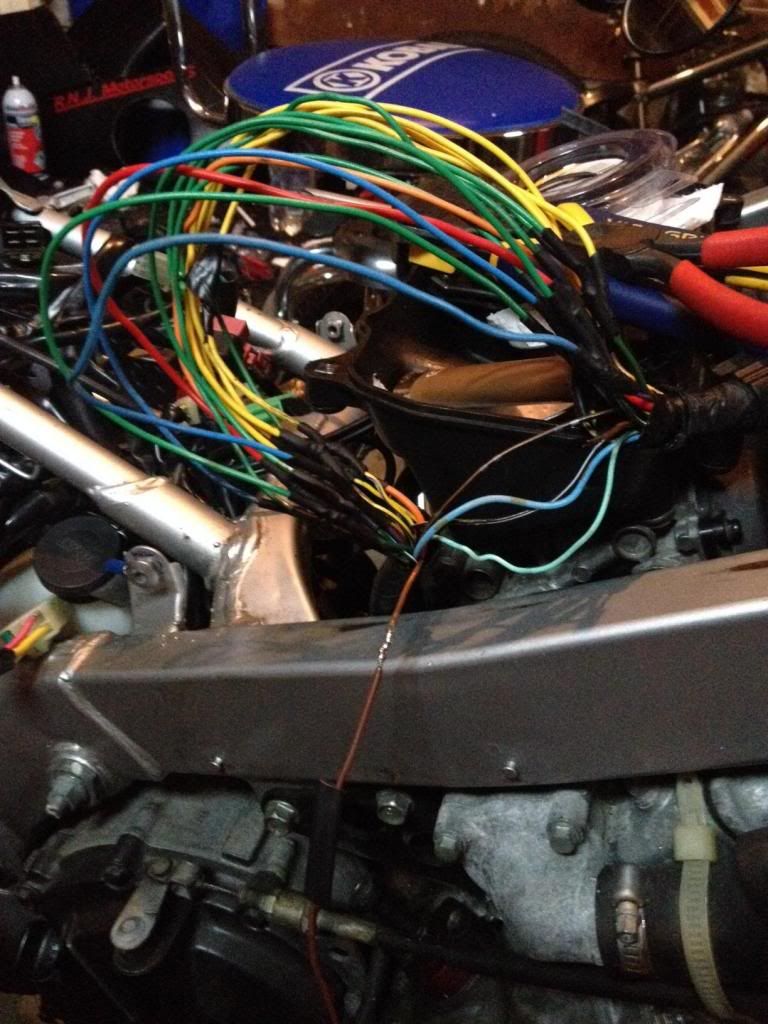 and well thats it for now. ill try to keep you guys updated. this isnt really a high budget build. i dont own a welder, i dont own a pipe bender, i dont own any fancy tools. im just a recently graduated student tryin to do something cool. im an avid hunter, and fishermen so it wont be something everyone is used to. stay tuned.