Discussion Starter
·
#1
·
my current ride is a 98 gsxr 750 fully faired. it has some mild mods. yoshimura carbon fiber trs. K&N, timing retard eliminator. power commander. mild port and pollish. mild skim on the head. -1 tooth in the front + 2 in the rear. and some other minor things but basically just like every other bike around.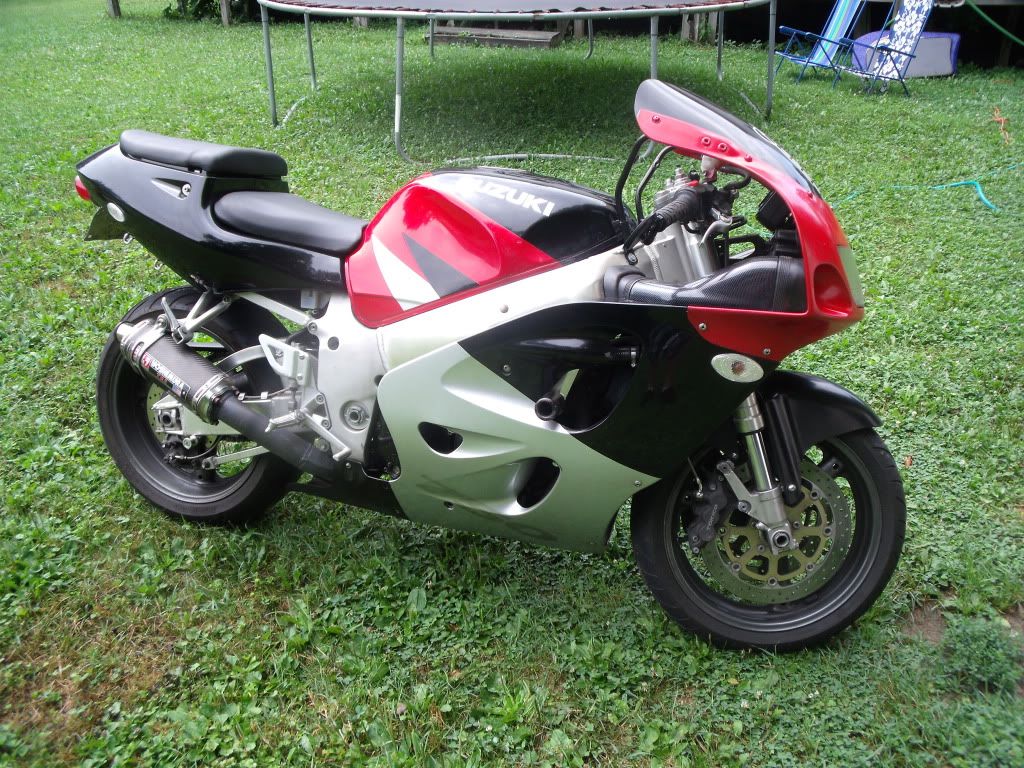 i had the bike for sale for a bit because i wanted to upgrade to a 1000cc bike and something newer. after being for sale for probably 6 months and me still riding it all i really got were people trying to trade me beat up dirt bikes, lawnmowers, and other junk, i found an 08 gsxr 1000 without a frame, fairings, and a few other things. so the hunt was on for an 07/08 frame. after a few months of over priced junk i decided to just build what i wanted. out came the tools and then there were parts all over the floor.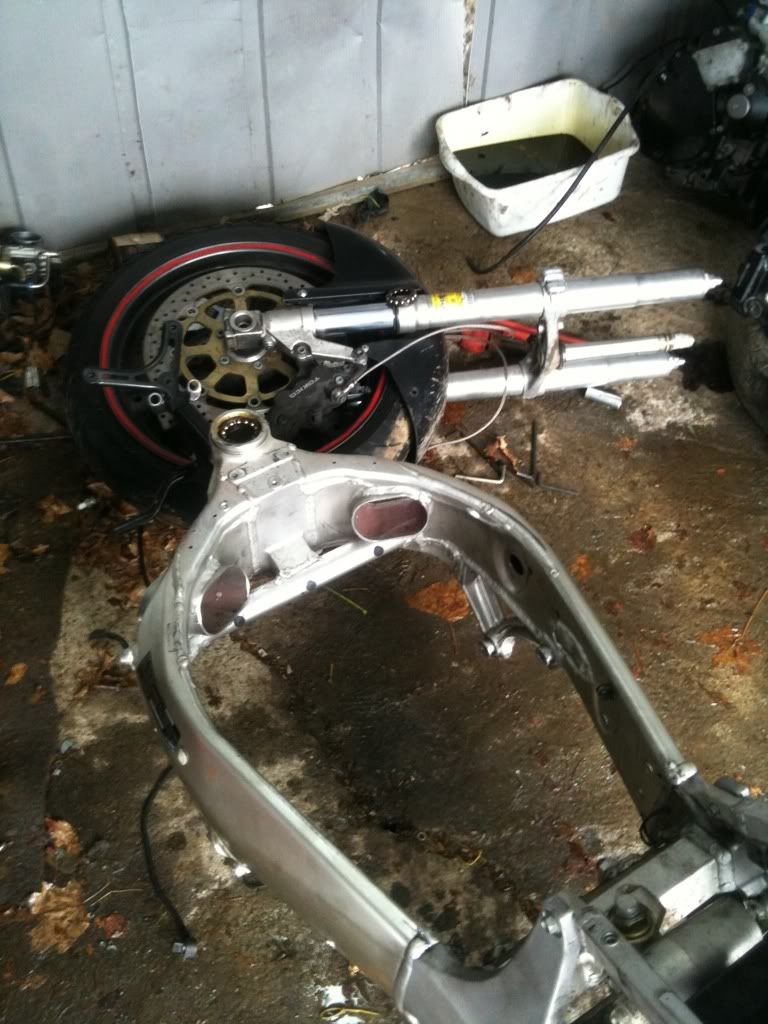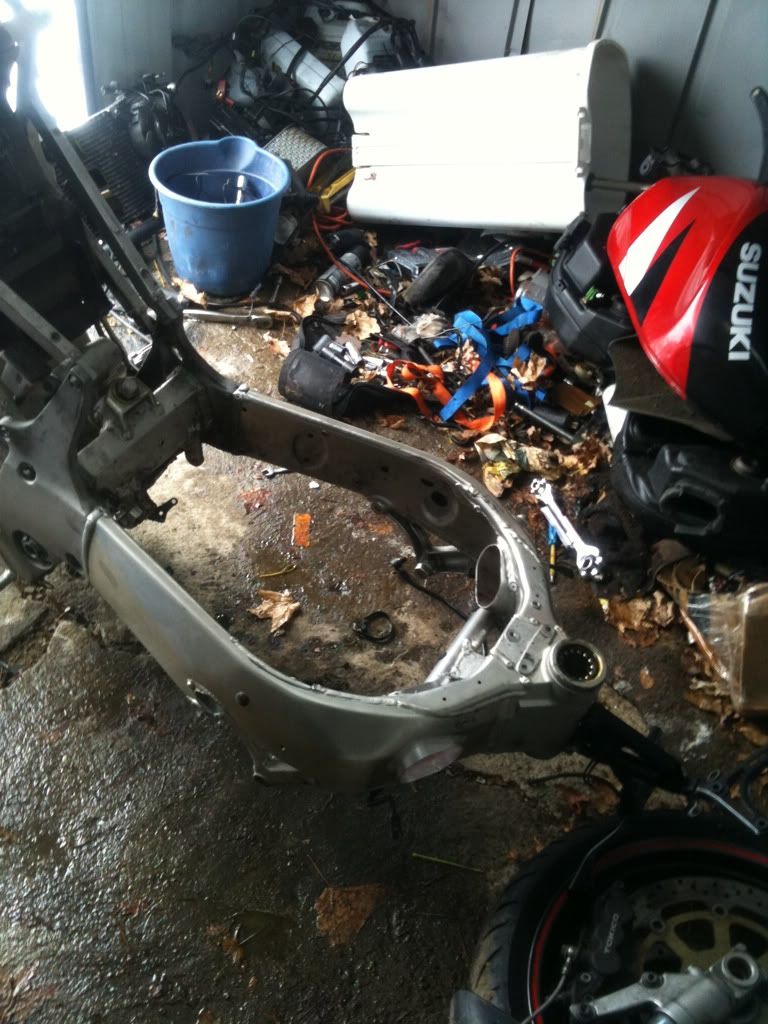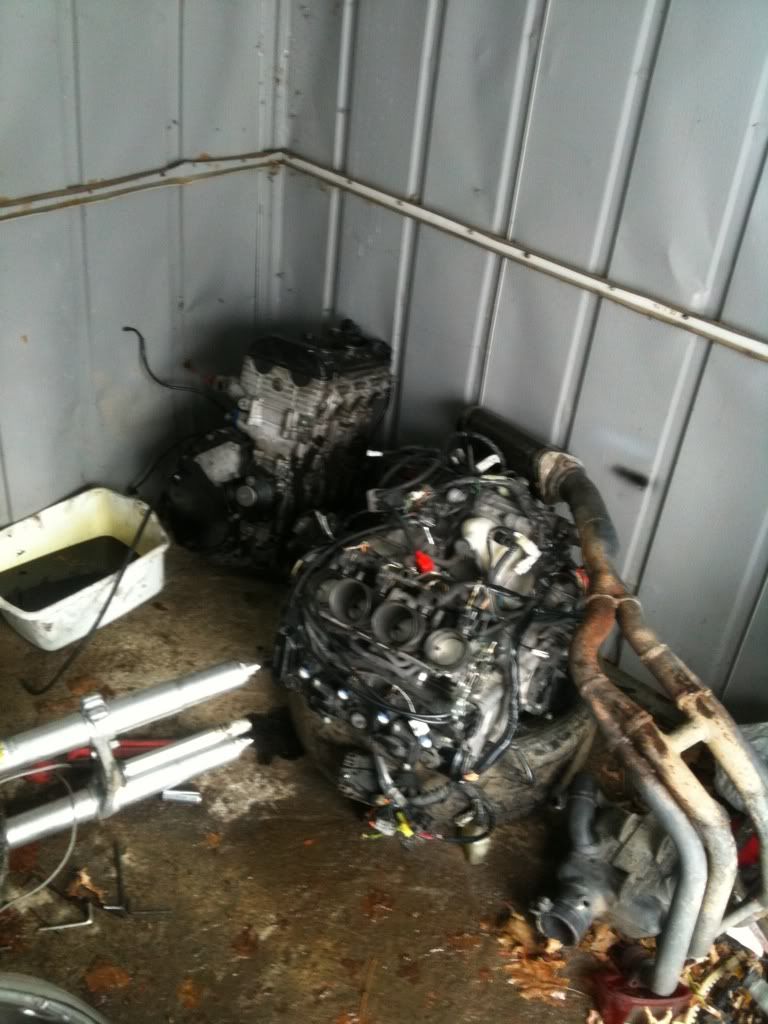 next up was getting back to a rolling chassis. the 98 750 and 08 1000 use the same head bearings and as that is the only contact point between the frame and forks i assumed it would slot right in. turns out i was right. cant use the steering lock, steering stops, or the steering damper as it mounts differently but im not too worried about any of that. the stops are going to be cut and rewelded in a better location. the steering lock is going to be left as is. and the steering damper is probably going to be replaced with a side mount unless i can find a way to mount the stock 08 damper.
and before anyone says anything. yes i know my shed is a disaster. and no my frame and forks are not bent. the rear is on a pretty tall stand with no motor in it so it makes the forks look like they are straight up and down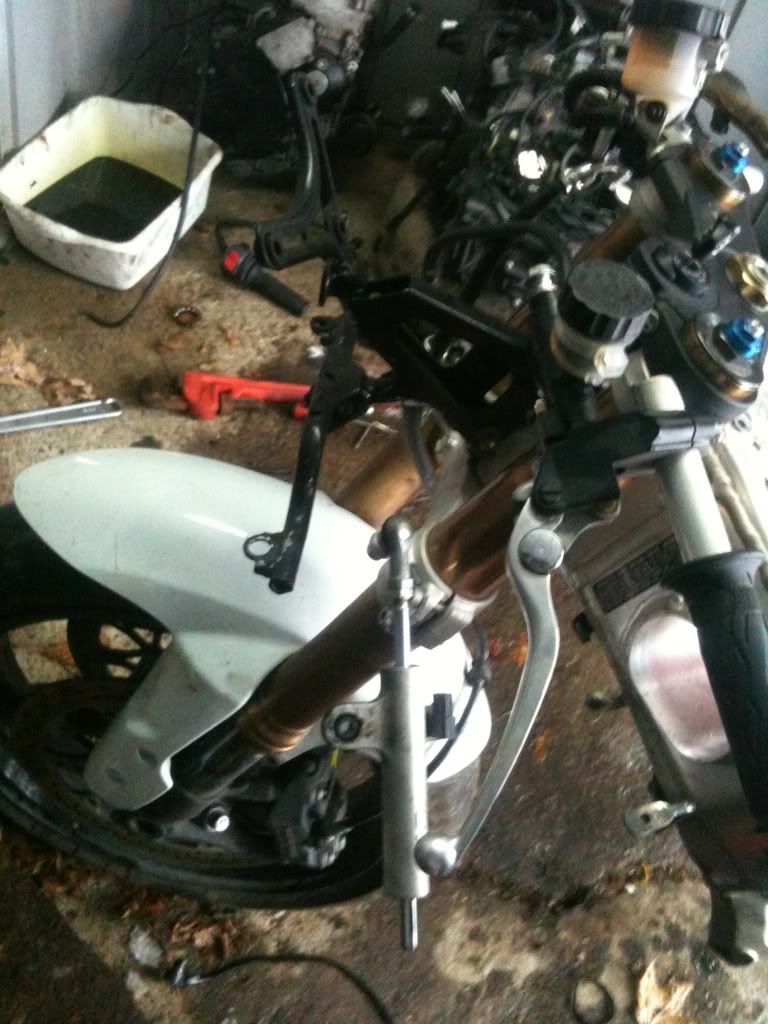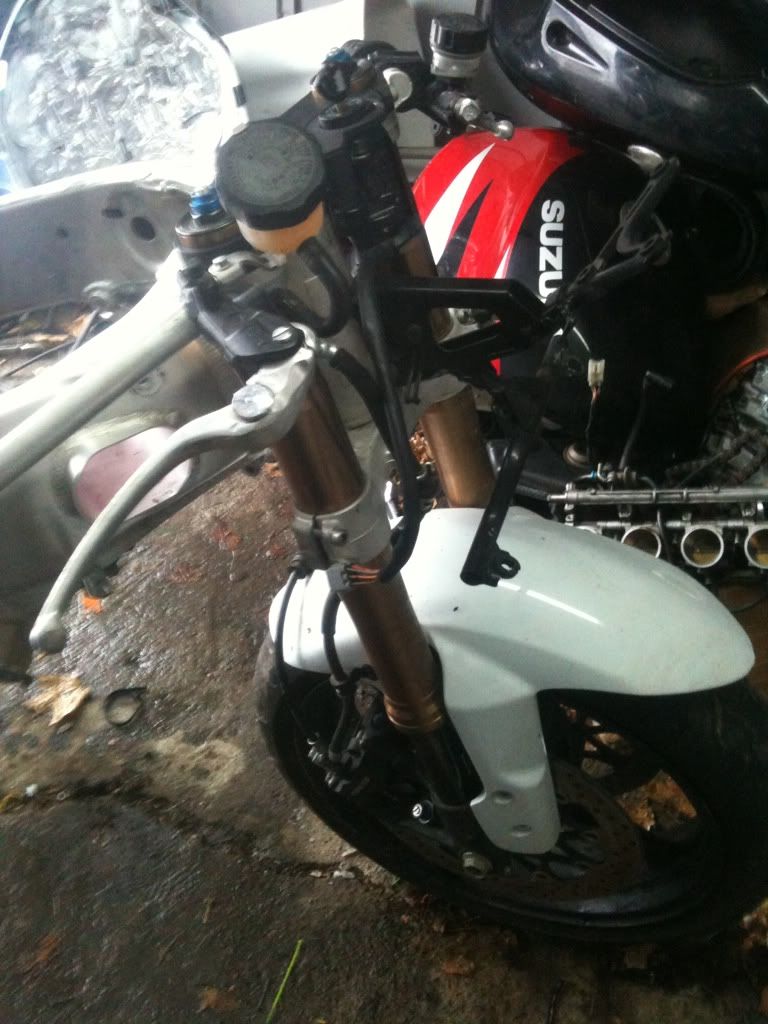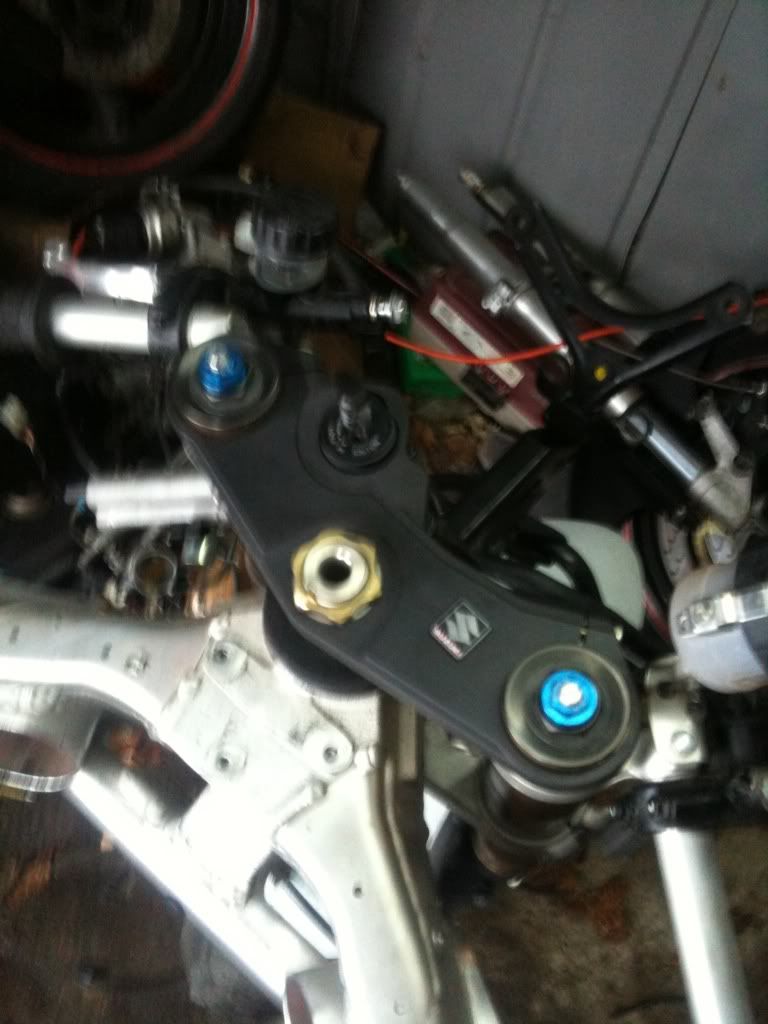 08 1000cc motor waiting to go in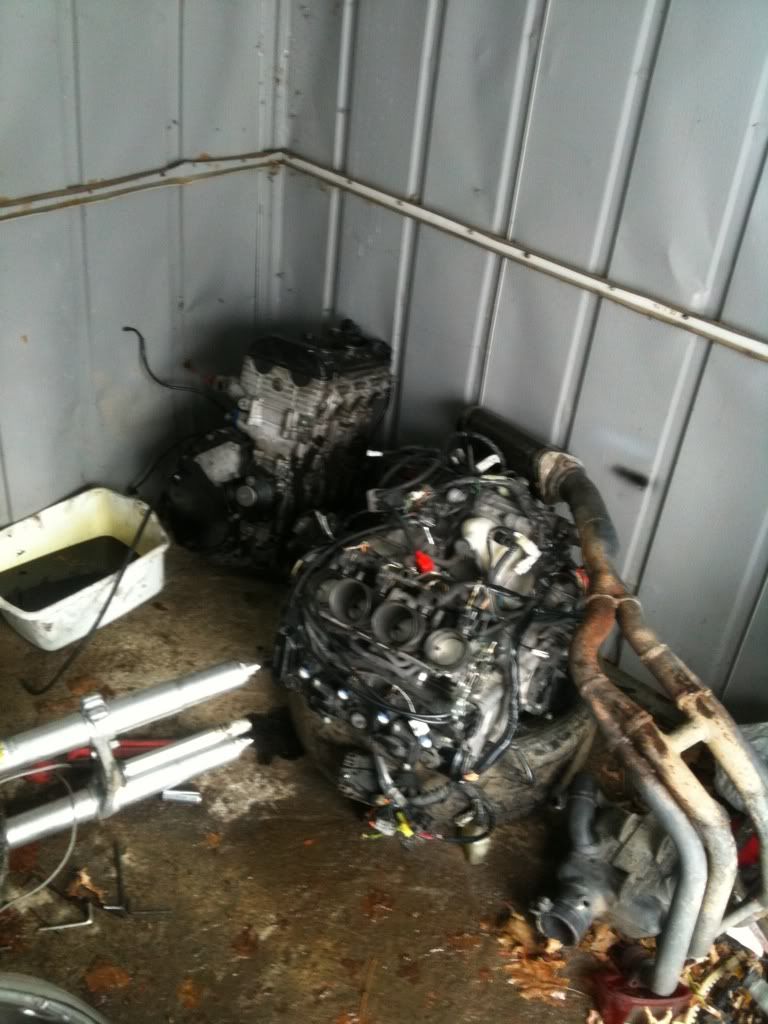 level one racing exhaust with titanium header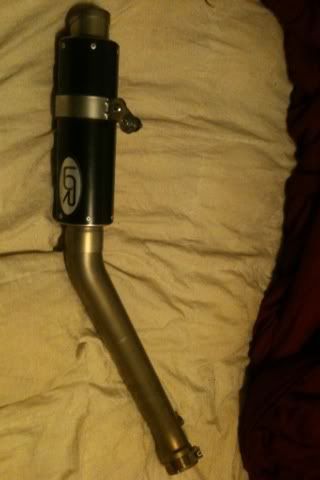 plans as of now are to cut the upper rear motor mounts off the frame and replace them with a bolt on steel mount, cut the front mounts down and use bolt on transition plates. got a set of levers for 40 bucks from a friend(pazzo, avs, or crg, cant remember) shorty black on blacks. got an 02 gsxr 1000 rear wheel as the 08 will not work with the srad swing arm. still deciding between the stock srad rear shock. the 08 1000 rear shock, and an 03 750 rear shock. the ride height would be lower with the 03 and then lower again with the 08 but i can swap the top mount to make up for that and shim if need be. still need to find some tires, sprockets, and a chain. fab up some pair block off plates, remove the set valve and patch the hole left. any input would be much apretiated. not really sure when ill be able to work on her next. full time job, daughter, no money, and lots of snow in an un heated tin shed with no doors.