Discussion Starter
·
#1
·
Im going to try and fit a cagiva mito rear swinger to my kh125, mainly because the front end from a mito went straight on so i want to match the wheels. the rear mito wheel will not fit the standard swinger because: A) the wheel is too wide B) the axle is to wide.
there are maybe a few ways to do it but i need some advice because i only have 1 shot at this, if it goes tits up i need a new frame.
mito front end on the bike, looks far better than the nsr setup.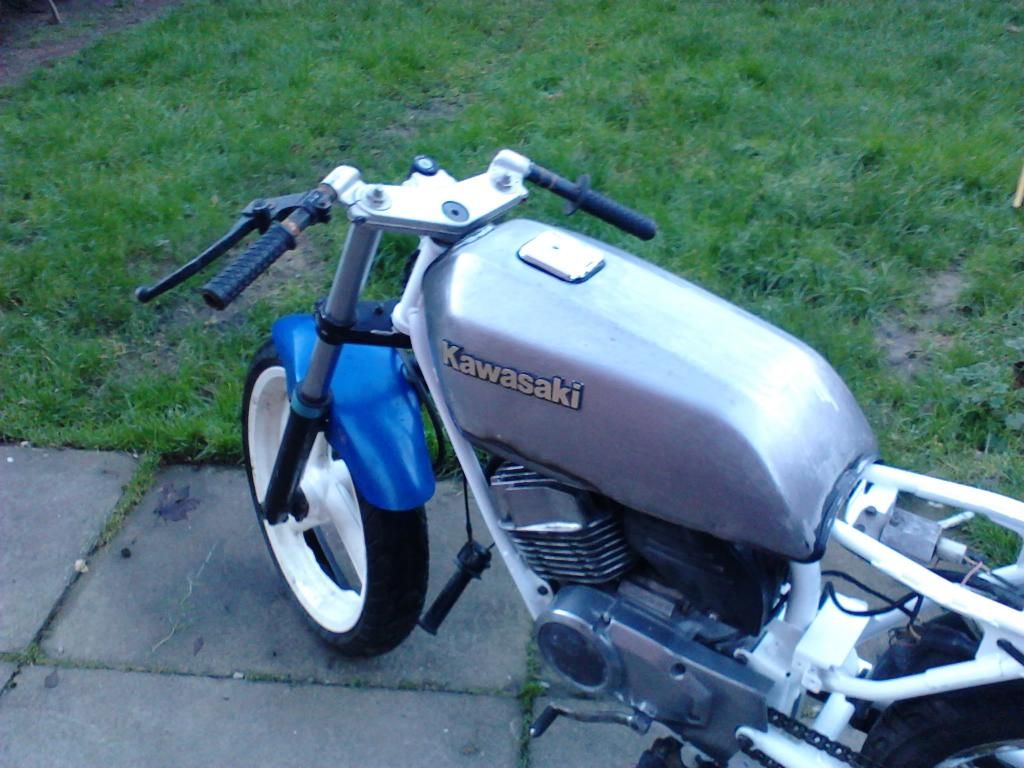 this is the swingarm..
This is the frame and the 2nd pic shows how the original bolts on..
Its not the same frame and swinger below but you get the general idea of what im trying to do...
What would be the best way to go about this?
My idea would be:
cut out the existing tube, drill my frame and fit a larger tube with the id of the cagiva swingarm bolt.
Any idea's?