Discussion Starter
·
#1
·
Turned a parts frame into a rolling chassis. I swapped in my rebuilt 250 motor and had it bored and bumped it up to 265ccs as well as bumping up the compression slightly. The whole motor build was a big mess with Wiseco. I'd stick with JE Pistons next time for better quality. I derusted the gas tank with vinegar and electrolysis and sealed it with Red-Kote.
Currently lazily working on obtaining the title to the frame. The bike was financed through HSBC bank. Their phone customer service is almost nonexistent! Title process is a pain in the ass. Hopefully I don't have to go the bonded title route.
It's a newer 250:
Side fairings from my other 250: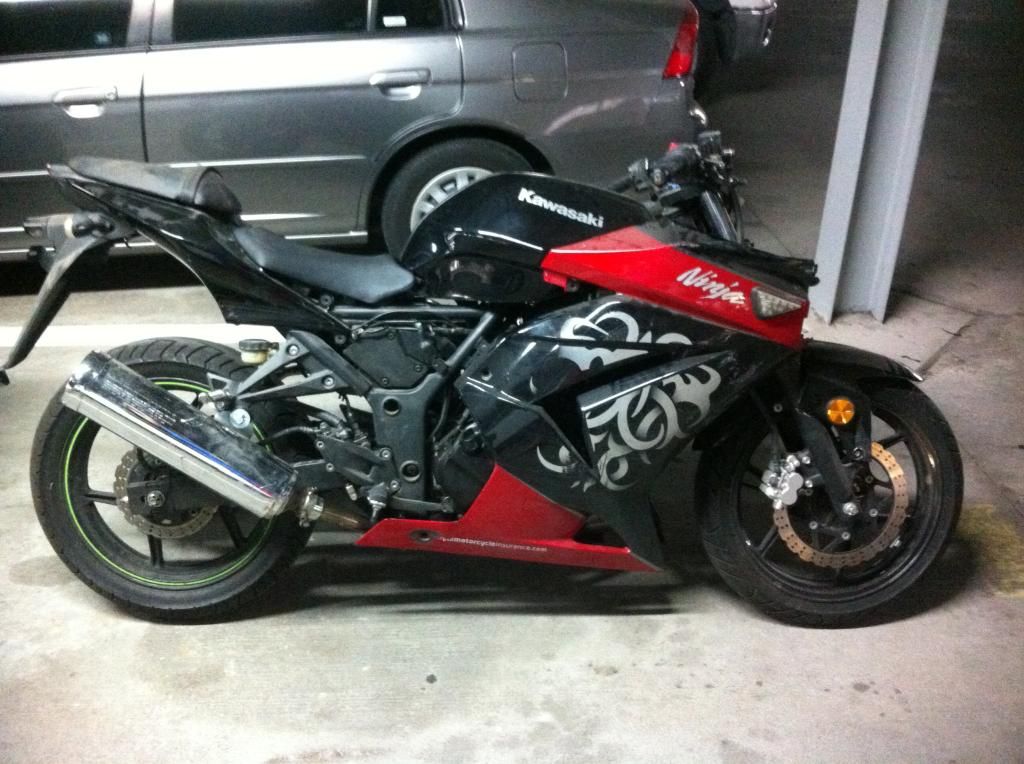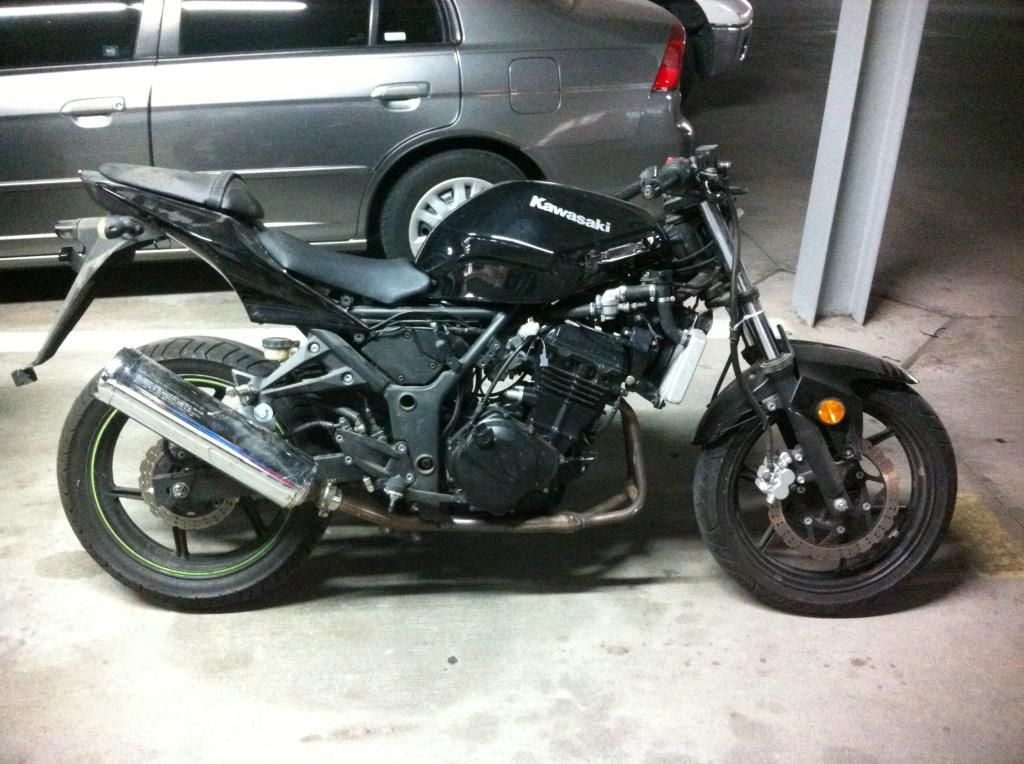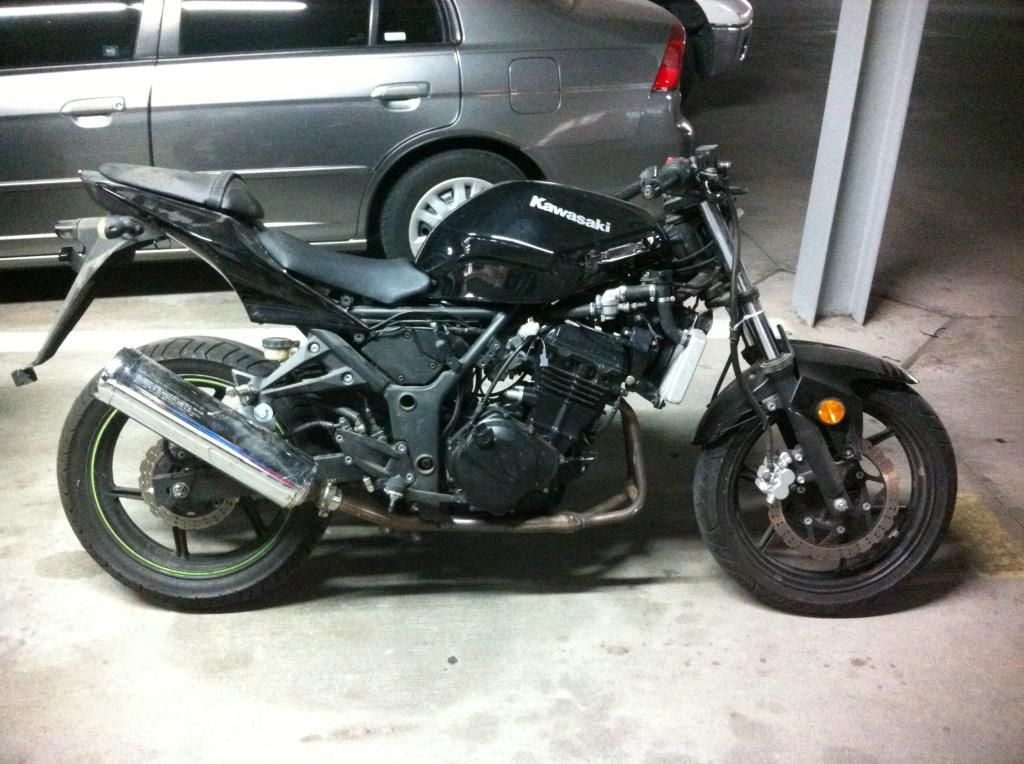 I'm still debating whether or not to chop the rear frame/tail section off to have it looking like this:
I also went ahead and purchased a 92 Kawasaki ZX7 gauge cluster, 7" Emgo round headlight, and some chinese headlight brackets off EBay.
I need to get a new ignition switch since the the frame had but cut off. I would like to relocate it but then I lose the steering lock for theft deterrent. I'm also working on building an exhaust. Still doing some research on exhaust design and figuring out how to make it as quiet as possible. I might just turn this bike into my daily commuter and sell my other 250 if it pans out good. LOL.