Discussion Starter
·
#1
·
... not the Vancouver Canucks. I don't believe in supporting the destruction of cities for the purpose of sport.
Anyways.
Hi, I'm officially new here, but have been lurking for a couple months. My friends call me the Big Dumb Swede (or BDS) because... well, an example works best. I'm the only guy I know who's roadtripped 300 miles with a 17" rim and tire strapped to the backseat of my ride. Nasty crosswinds and driving rain aren't fun at times like that.
Speaking of fun, I ride a '95 Honda VFR 750. Pretty much the best sport-touring bike ever made. :rock: Used to be shiny and red, but then I dumped her a couple times... and thus begins a project for this winter. Here's a taste.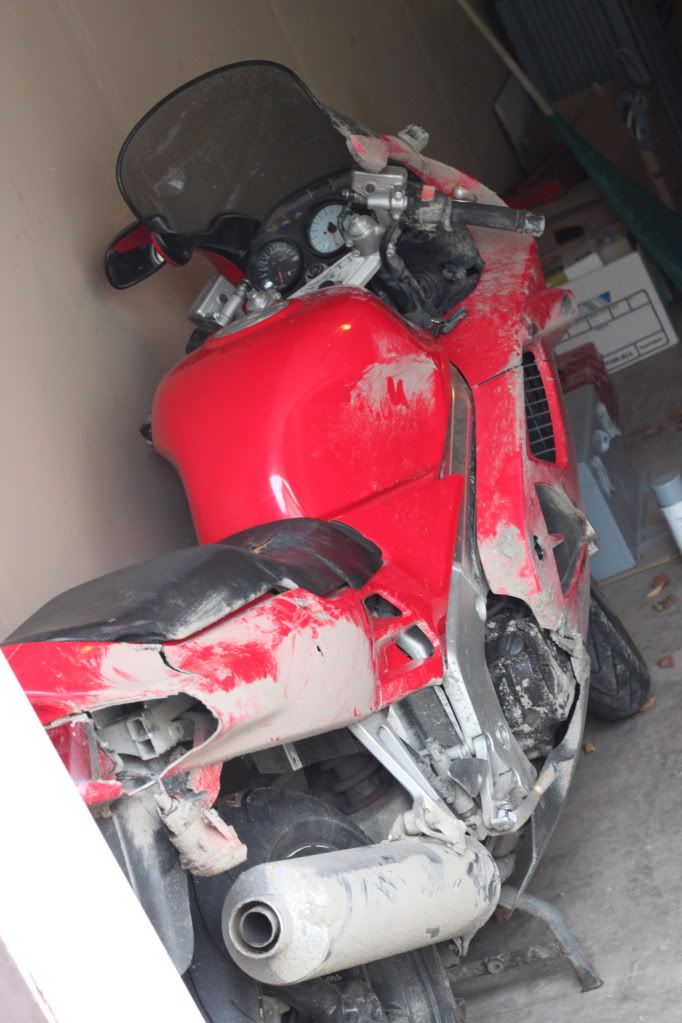 Lessons: don't ride aggressively, or at all, on frosty pavement. AND NEVER SKIP BREAKFAST. Plans: maybe cafe racer style, maybe an RR tail swap. I'll start a build thread when things get rolling.
Great forum, I look forward to contributing where I can (I'm a smartass), and checking out the insane amount of creativity here.
Cheers!