Discussion Starter
·
#1
·
Thought I would stick a thread up for this. This aint gonna be my main bike more of a practice build as such. Ive had this bike for about 3 months now. I bought it on impulse and wished id never cause you simply cant get parts for it. Its a 1987 gk71f and apart from being sold in japan they were only imported in to the uk in small numbers I think they were also imported in Canada and Sweden so its a bit if an odd ball. So I was really disheartened and was thinking about breaking the bike. But then I thought about a fighter and started doing a bit of research and stumbled across this site and the rest as they say is history.
Ive ordered an R6 tail and gonna see how this looks. my overall aim is to make this a much taller bike as im 6.5 and its just to small for me in original form. As I stripped the bike down I started to see more and more potential and now I love the bike.
this is what ive got to play with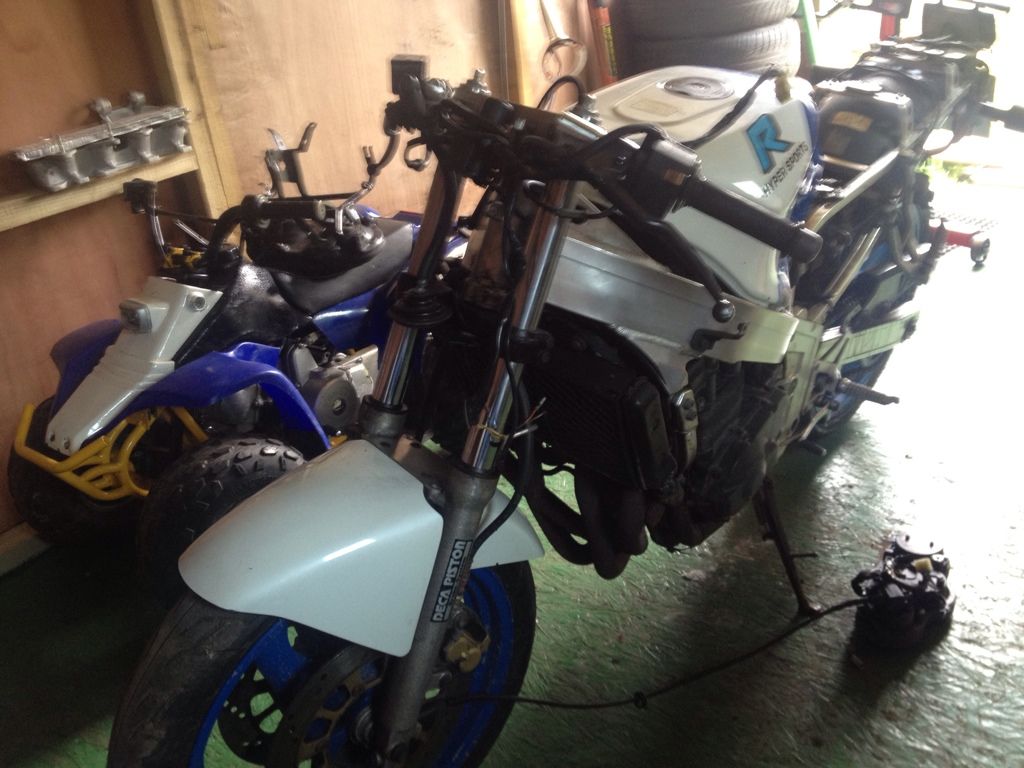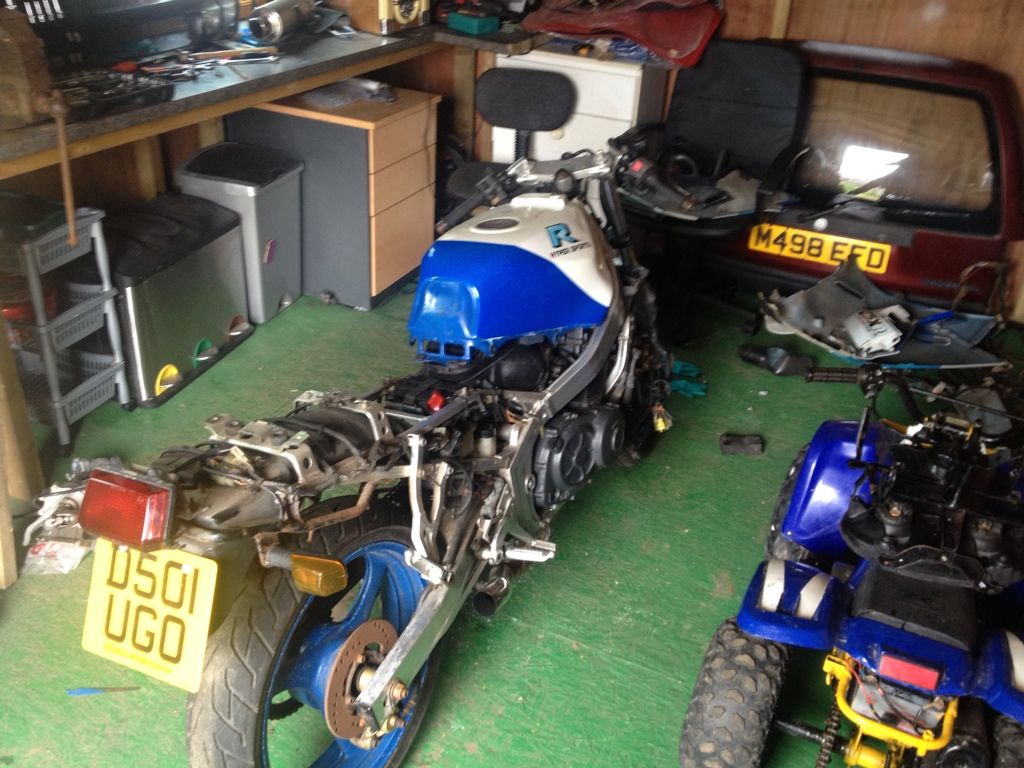 I got the subframe stripped and then decided it had to go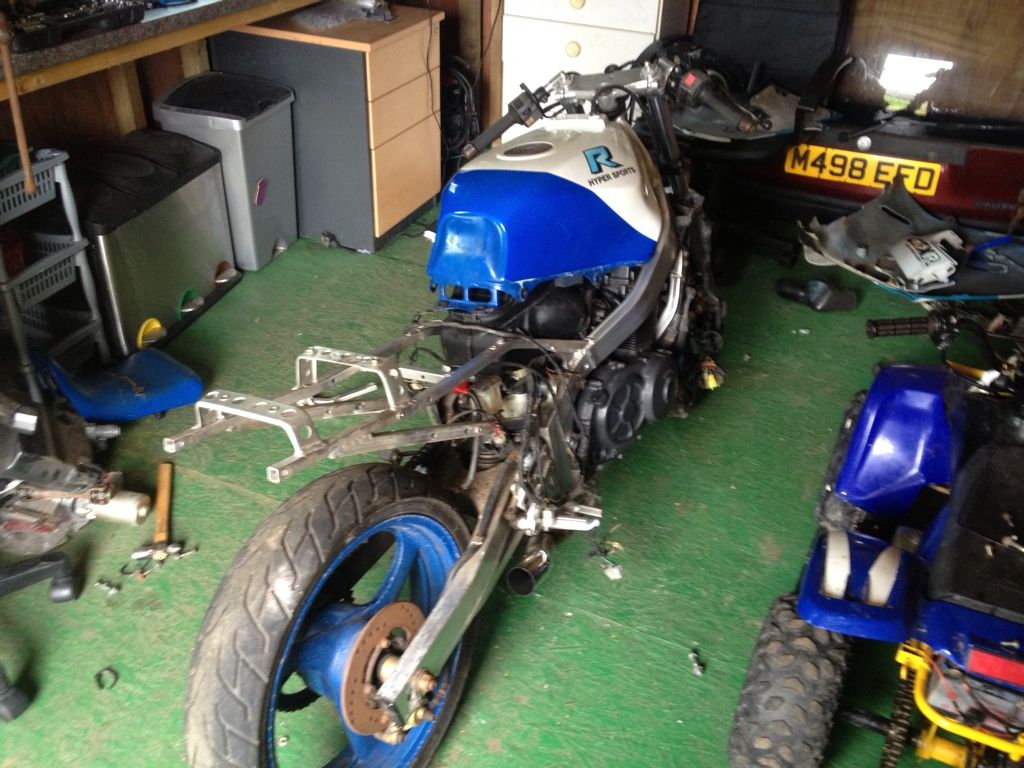 much better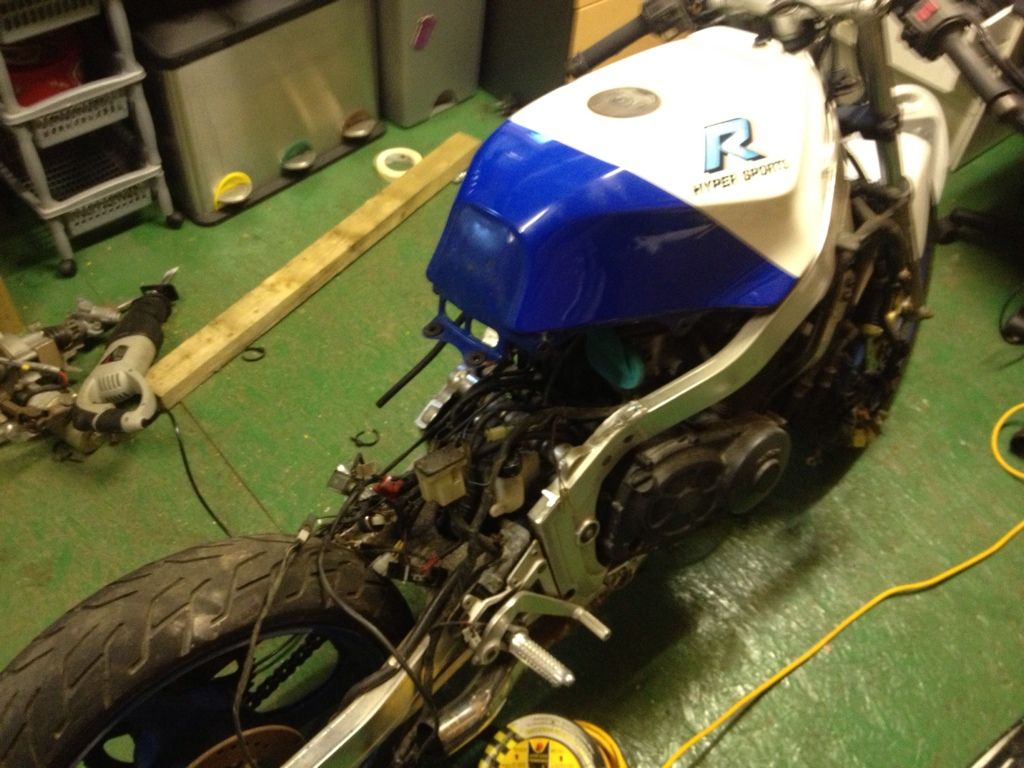 I rolled the bike out of my work shop today to get a clearer pic i want the new subframe to follow the line of the tank out of the back also the standard swinger it staying but im gonna make up a brace for it the rear wheel is 18" but i do fancy a bit of a fatter tyre so will be looking into that.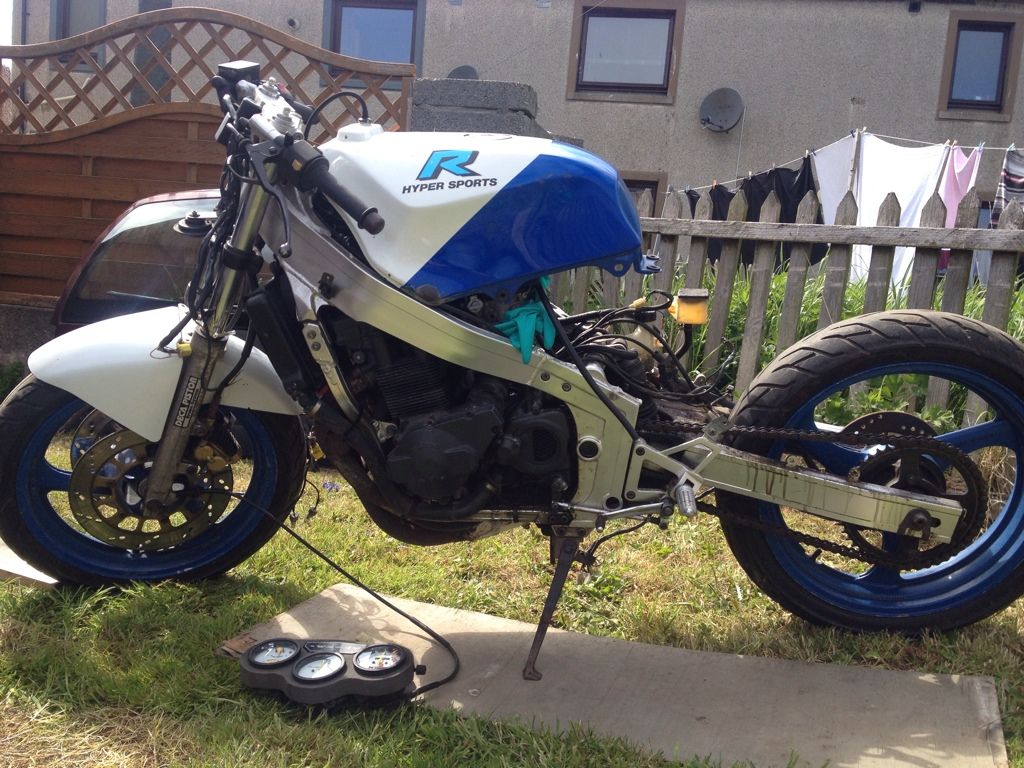 also needing to look at rear shock options this simply cant stay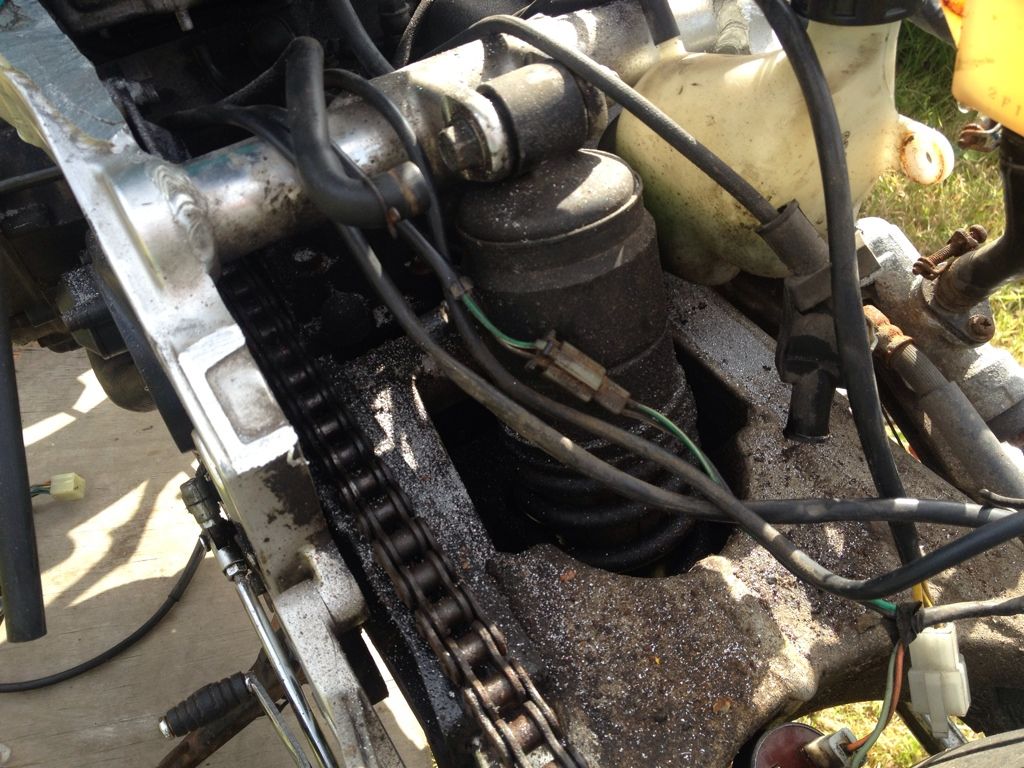 got myself a regulator and some argon for my welder I will make and tack the new subby but I will be sending to a local engineering firm to tig weld once fabrication is complete. If any one could help me with what grades of alloy plate and box section I should be buying that would be great. Gonna lable up the loom and drop the engine next