Discussion Starter
·
#1
·
This is for up2L8:
I still haven't figured out to F-U back yet, I will though....
Anyway, my 01 SV is bout to get fightered out on a budget for real...
any of you who saw my intro knows she started out looking like this:
And, I proceeded to see what that fairing looked like on the floor: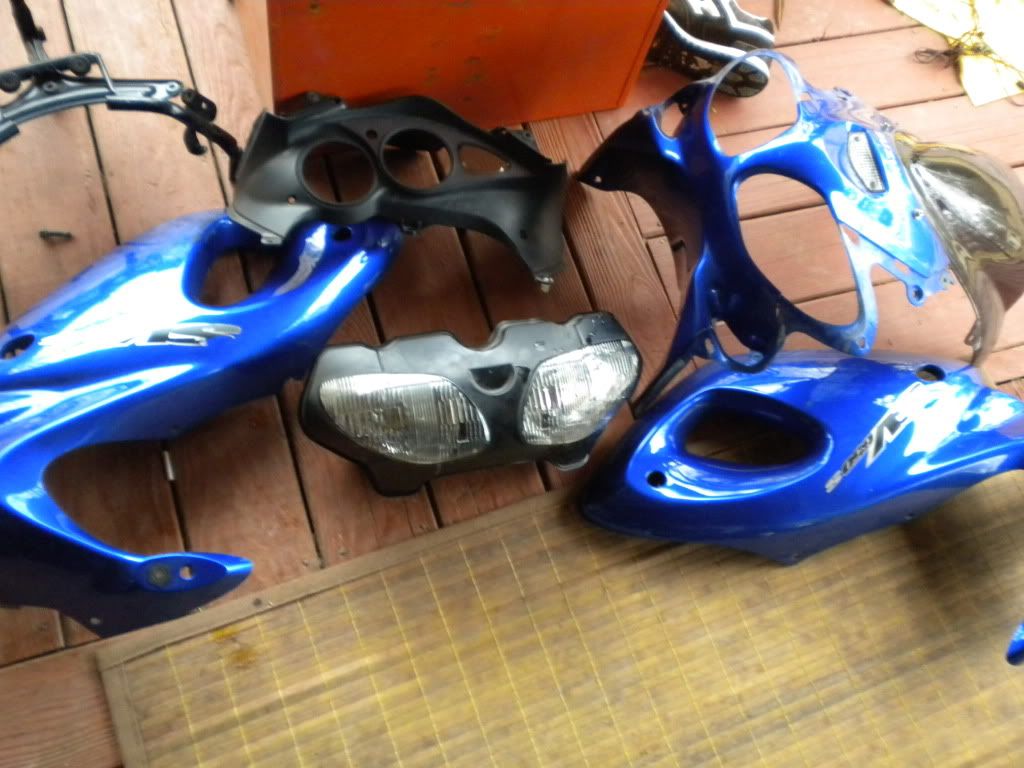 (anybody want any of that shit lemme know)
So originally my dilemma was this mile long stretch of harness that suzuki didn't cut any "cost" on that handled my lights and cluster and whatnot.
But I figured out there is some room to tuck that stuff back ~neatly behind the neck. sort of. So, I was harped on about not having a plan, so I'll break it down for you. You know who you are...:fu:
Now then, I have another project on the back burner that I robbed a headlight from and made a couple of these to hold it on, nevermind I cant get the damn pics on photobucket.
SO, right now she looks like a naked model with clip ons: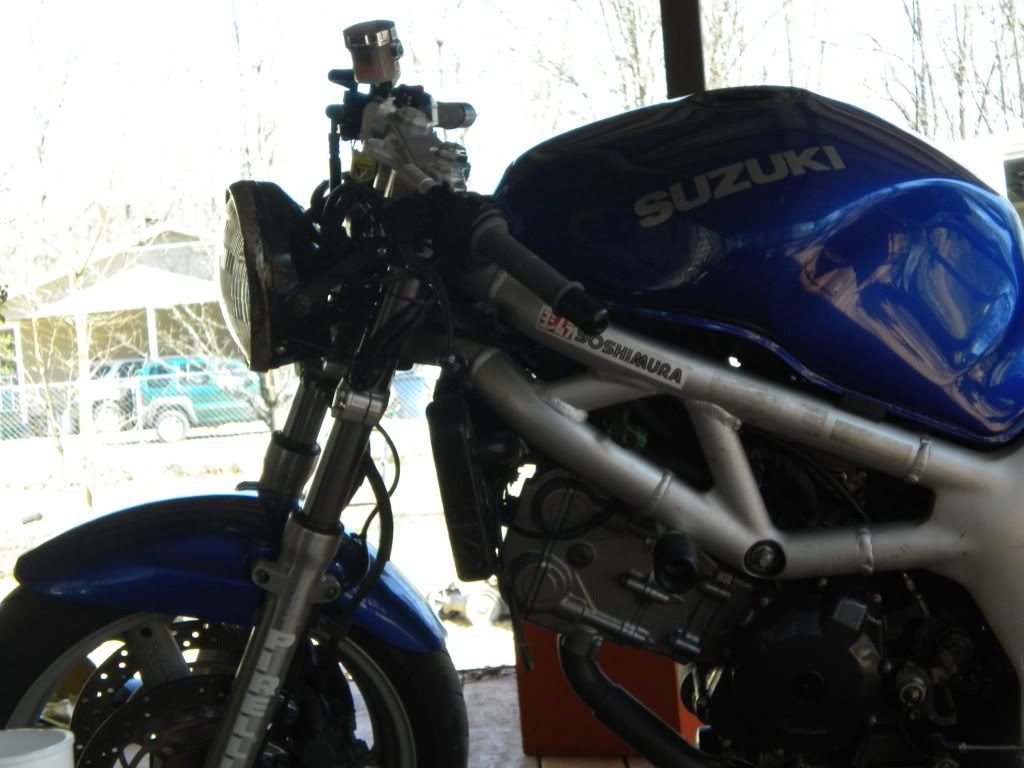 Ok, photobucket is being a turd, I have a better picture of the 7" round headlight off of my 1979 Honda CB750F SS.
Which leads me to this: