Discussion Starter
·
#1
·
Hello everyone. After a few years of just riding but not fightering I finally have reason to lurk the forum again.
After my accident a few years back I wasn't sure when I would het back on. Well the next season I was offered a deal I couldn't refuse on a not so preferable bike. It was a suzuki intruder 194009.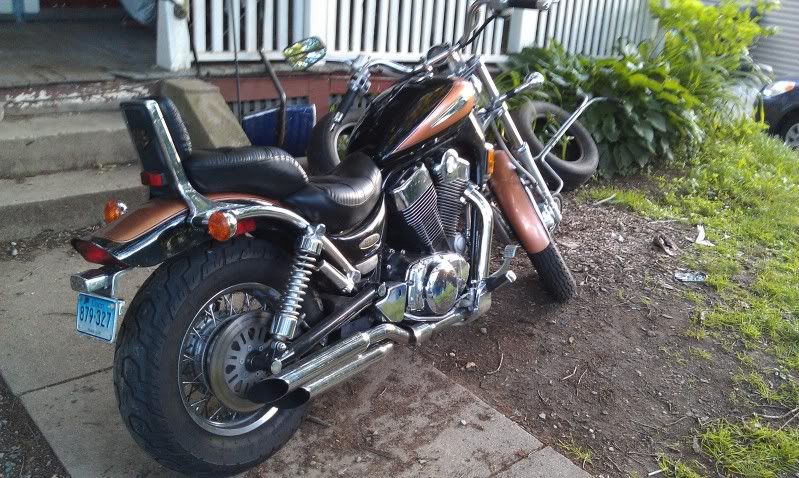 But it was two wheels and really not that bad. For a few months. Until I ended up on something sportier.
Then I upgraded to a 2003 sv1000s. Incredibly fun bike and much more power than my old sv650.
That bike was unfortunately stolen right of my property. So without theft coverage I was up a creek without a paddle... Until recently!
I landed a new job right around the same time my field was deciding to sell his 2007 sv650s. I got a deal because it needed a little work.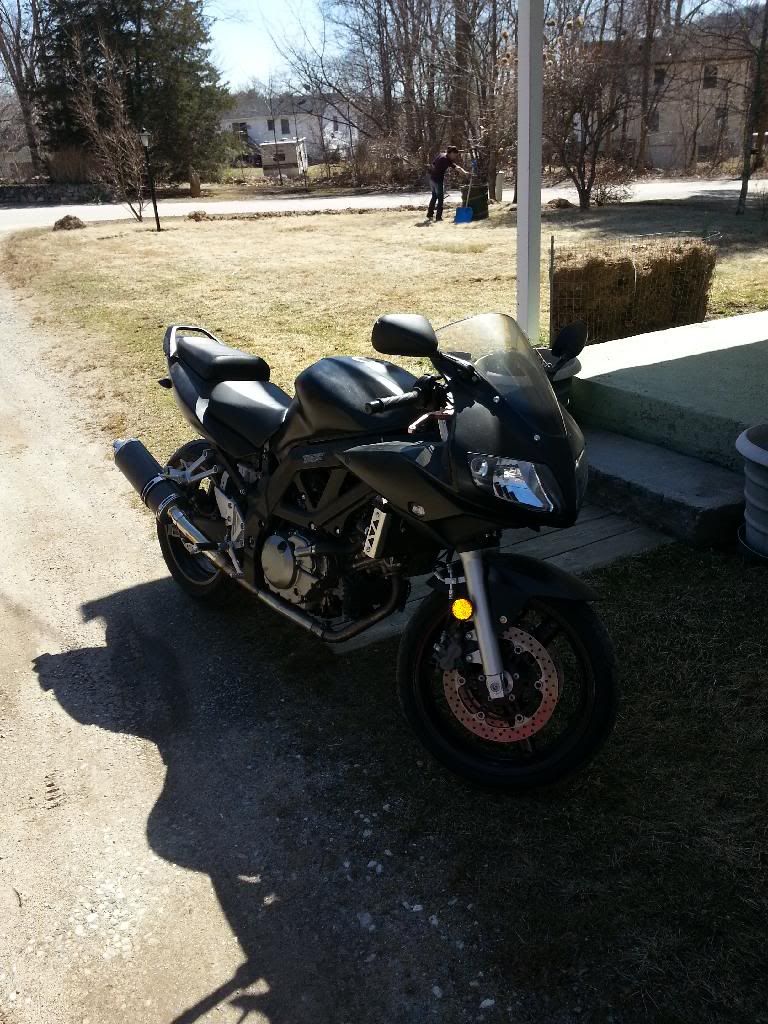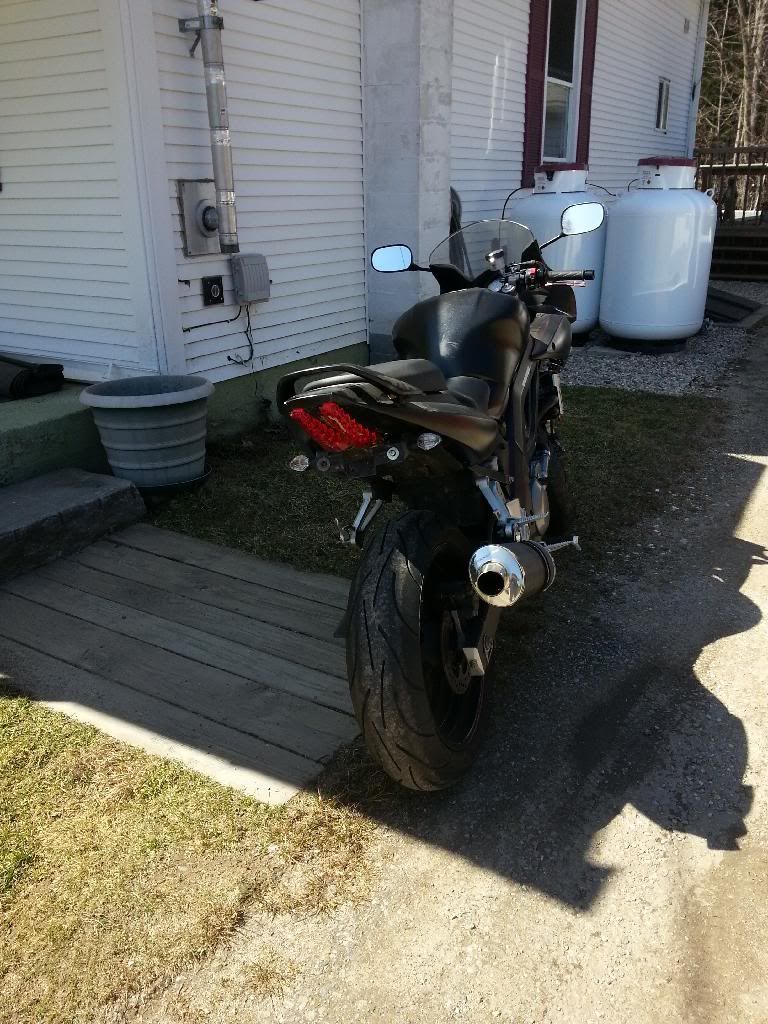 Immediately I tore into it and started pulling off unnecessary plastics and other bits.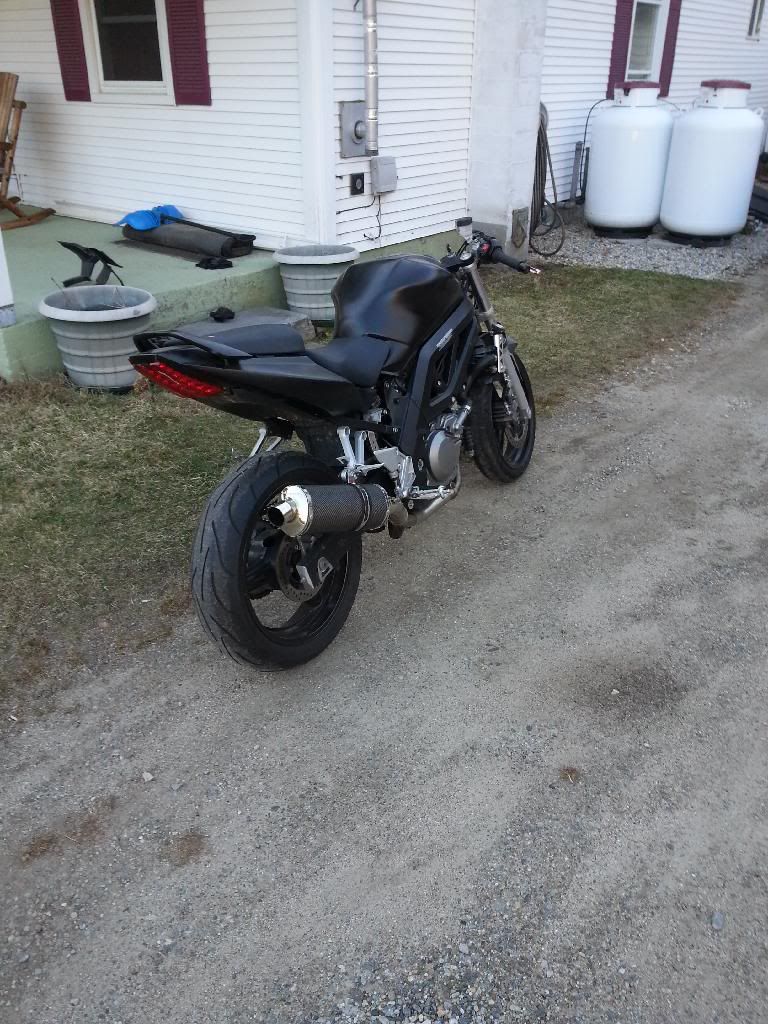 Then I fitted an undertail with integrated signals, made a plate bracket, and temporary headlight solution. So temporary that it lasted about 5 min before it started melting.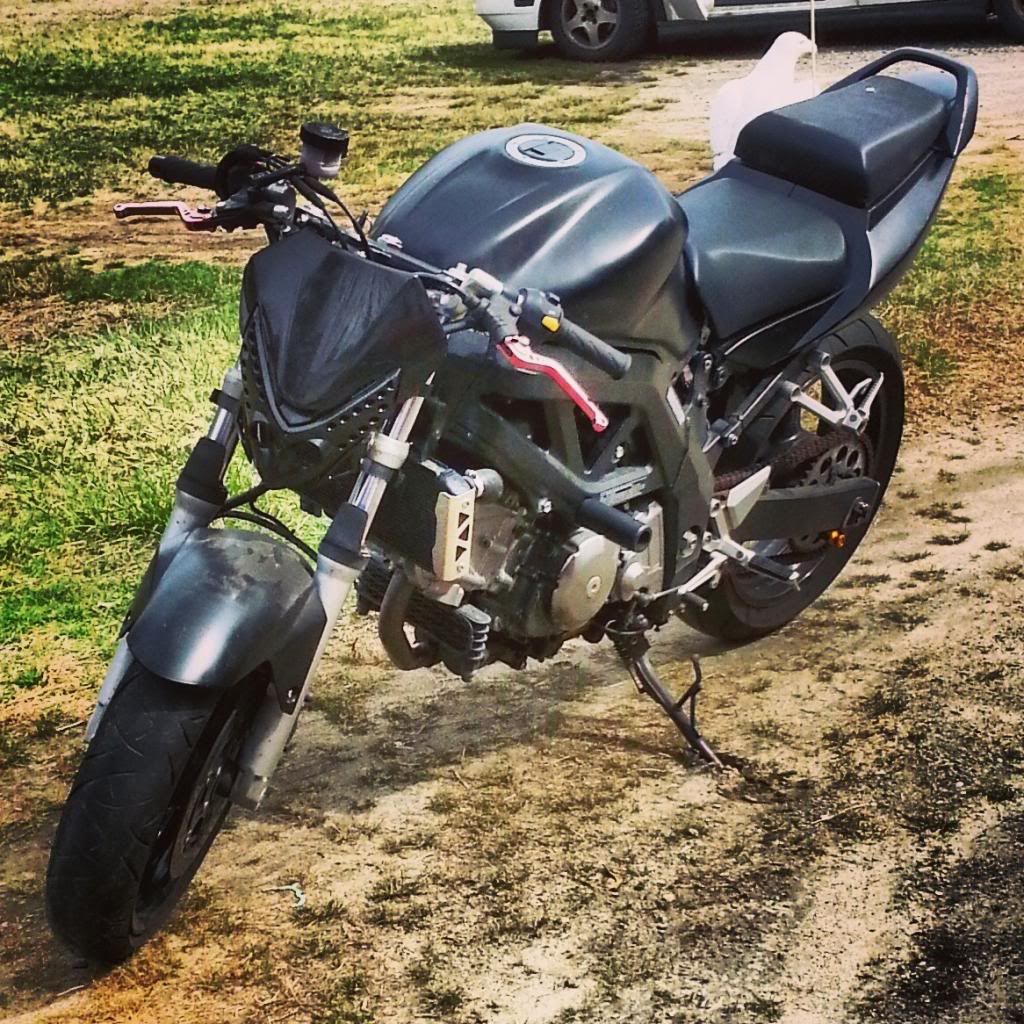 So I had to create a new temporary headlight so I could still ride.
That's how she sits as of now. I have gold anodized levers to put on. And waiting on a gold anodized fuel filler cap. The paint was a home brew flat black that needs Dixon so the plan is to try my hand at vinyl wrap. I have some avery brand lagoon blue vinyl which if I can pull it off is should look very nice.
And just to add one more picture I love the cockpit view I have right now.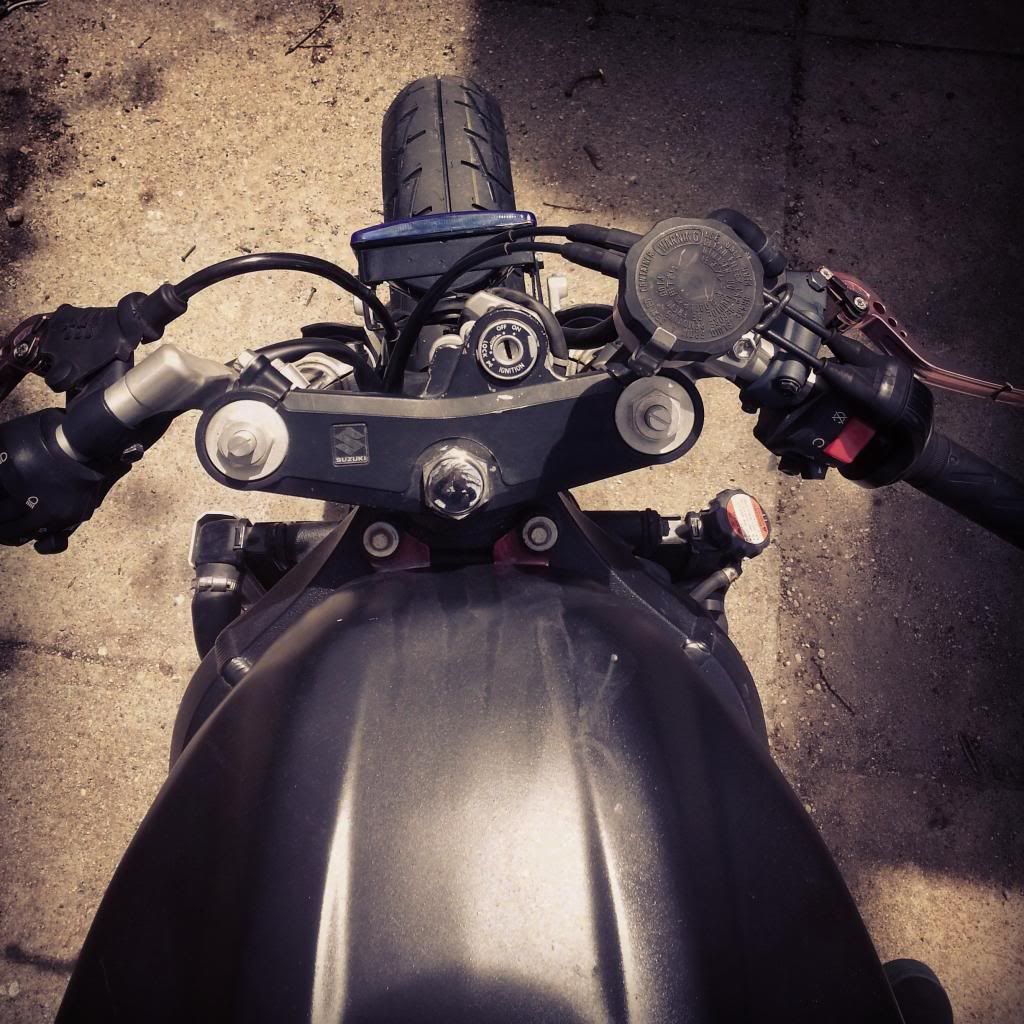 Cant wait to get some more wrenching time in. Also more riding time of course. Thanks for looking.