Discussion Starter
·
#1
·
i got 2 sets of fat bar protapers and 2 sets of the super fat eastons. 1 set of 1 1/8" risers for the the protapers and 1 set of easton risers. it would be awesome if somebody just buys all of them (to hoard, to resell, to use, whatever), id make somebody a good package deal if they want all or ill sell one by one.
you must understand how hard it is for me to sell these, getting rid of parts that ive been hoarding to eventually use hurts me deeply.
all are straight and in very usable condition.
one of the eastons are in better cosmetic shape than the other (theyre almost brand new), the other has some fading and scratches but both perfectly straight and usable.
protapers are both used with usual riser scratches, the gold ones are a little more used than the silver ones.
let the pics do the rest of the talking. prices are listed, pretty firm on them unless someone buys them everything (as usual, buyer covers shipping). if u want more close ups or details, lmk and ill get them. i need to sell ASAP, need the money (if u couldnt already tell from my million sale threads)
ive also got 2 sets of 7/8" bars with risers are currently on my bikes but if somebody would rather those than the fatties, ill use a set of the fatties on my bike and sell the 7/8", one set is protapers and one set is renthals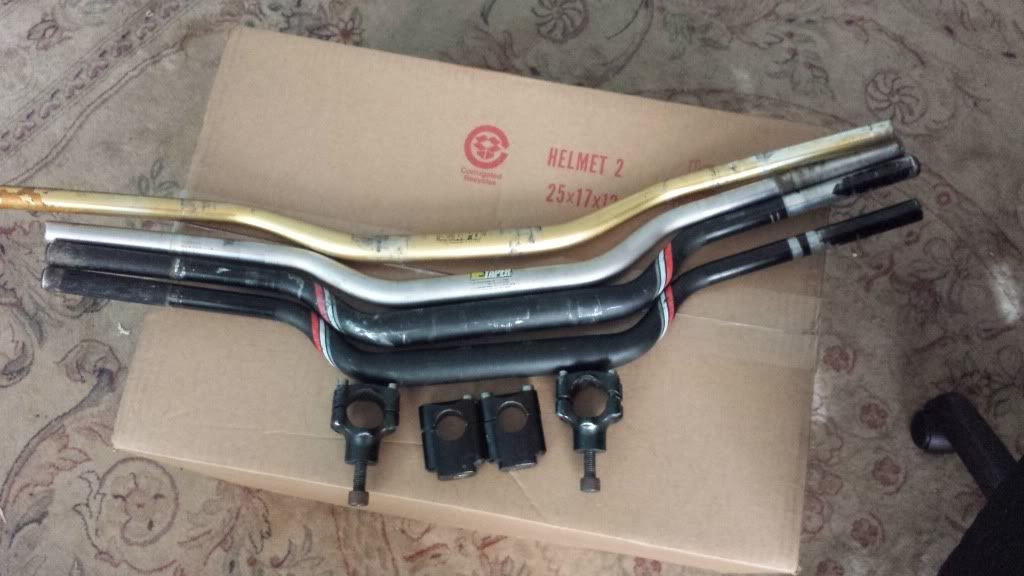 newer eastons 60$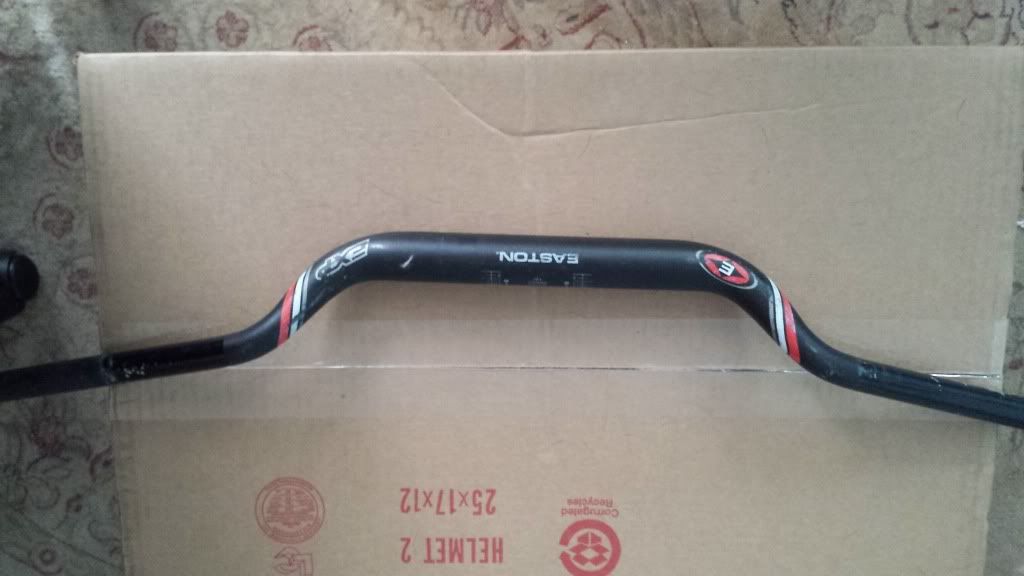 scratched up eastons 50$
gold protapers 25$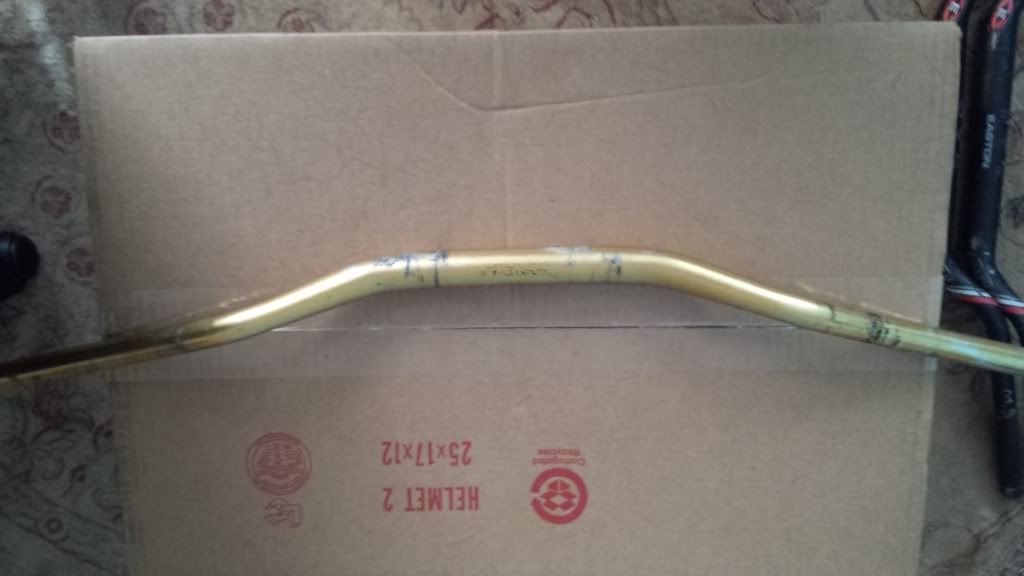 silver protapers 30$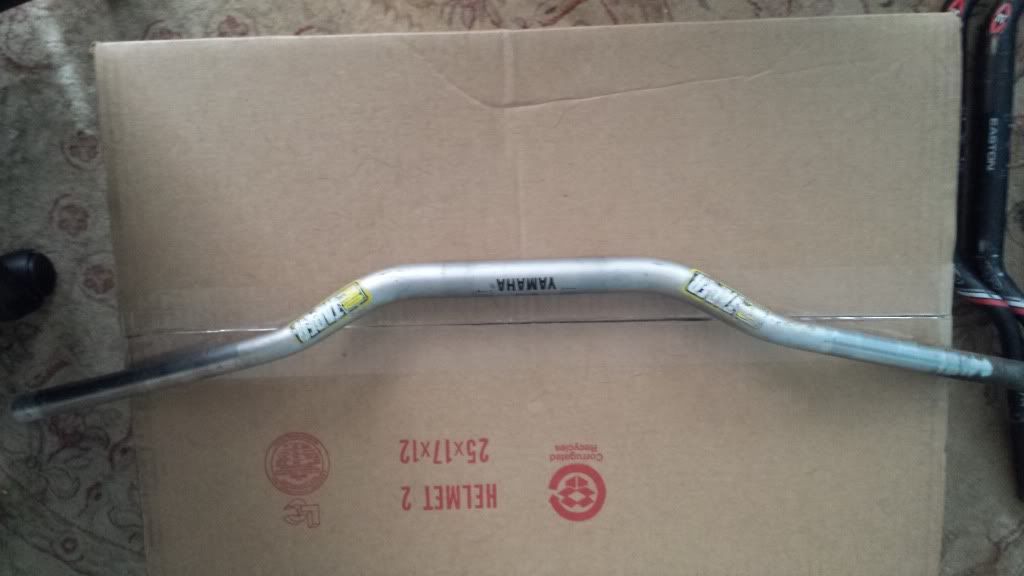 easton risers 35$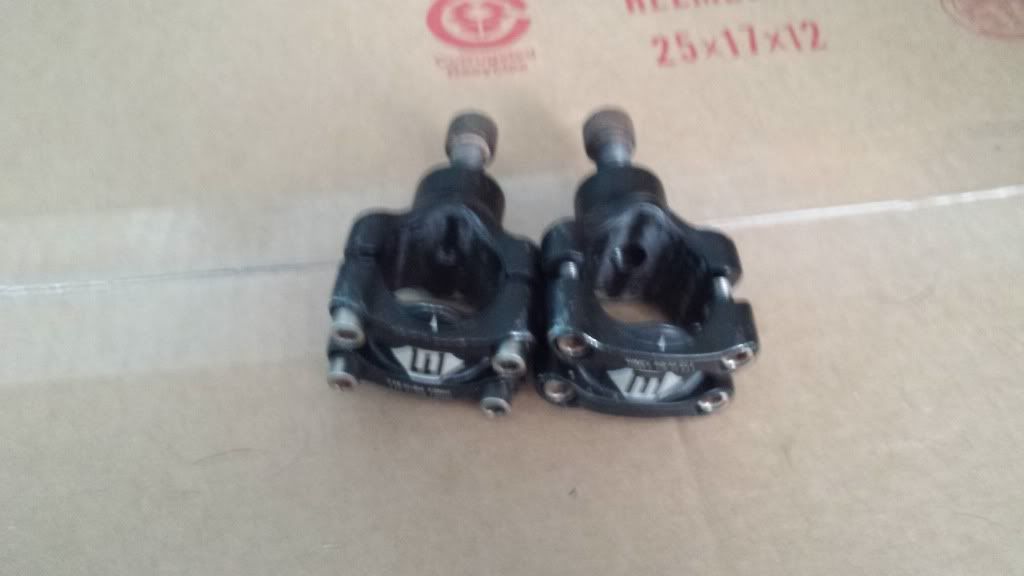 1 1/8" risers 25$