Discussion Starter
·
#1
·
Hey guys, brand new member here but I've been cheekily reading a few build threads over the months. I'm currently in the process of a '95 CBR900 build (which I may or may not make a build thread for depending on how brave I'm feeling) and I've finally got my Ducati 696 seat unit through. Now there is another user on here (Dolland) with the same bike who has done the same seat mod that I've looked at and I like how he's done the subframe.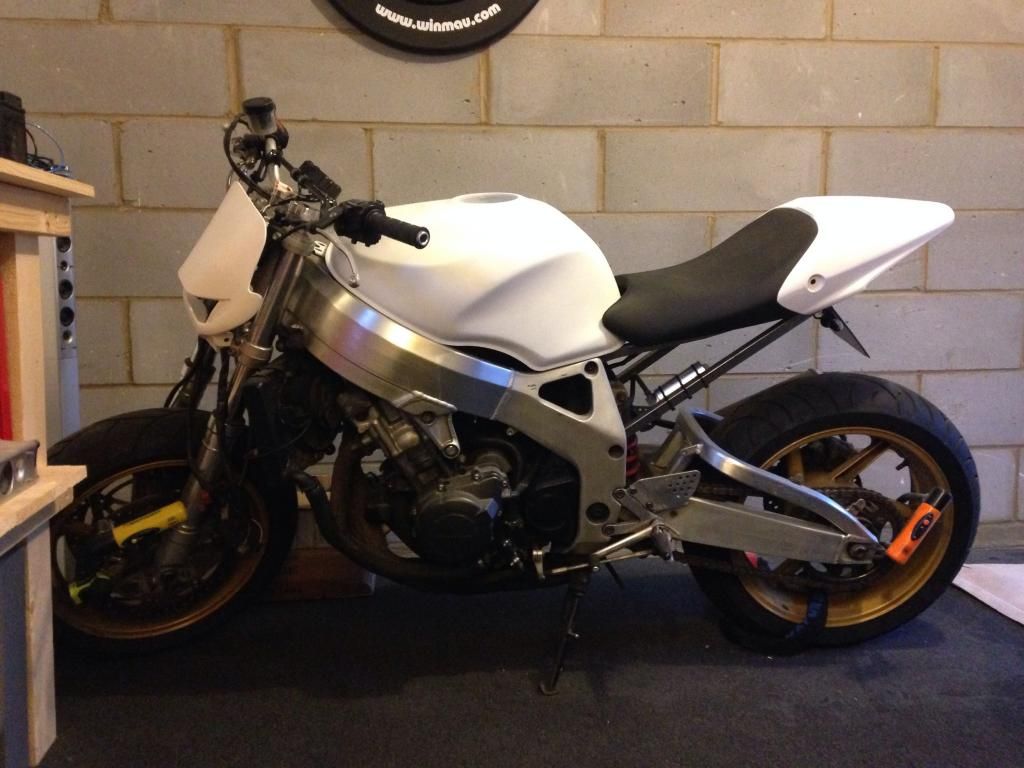 I don't have a welder, nor do I know how to weld. I have a friend who does but a welder is still on his wish list. My question is: Do you guys think it would be possible and structurally sound to create a billet subframe? As in cut each side from a piece of maybe 1" sheet steel/aluminium and then just attach braces and mounting points to connect the two sides?
I'm aware that the subframe pictured isn't exactly a 2D stencil shape that a home-made billet part would be, but theoretically, could it be done? Or should I just find a friendly person with a welder who will help me for money/sexual favours?