Discussion Starter
·
#1
·
My VFR is done-ish for now, so time to knock the dust off another build.
Braapalicious because all 4 strokers are, Rex because she's an air cooled, tough old lady... but she'll bitch slap ya if you're not careful...
96 XR400R
hot cam
over bore
FCR off a WR400
Supertrapp pipe
Forks reworked by Pro-Action
DOT knobbies
Plethora of aluminum dress up and skid plates
Baja designs DS kit
bark busters
bear trap footpegs
Polisport plastics... XR4 SM rear fender, new side covers CRF front fender
And...
A street title!!! :rock:
Right now she's running well, but needs the BD kit hooked up proper & tested, then made road legal. Should be fun!
Not giving myself a deadline, those are buzzkills.
Looked like this when I got it...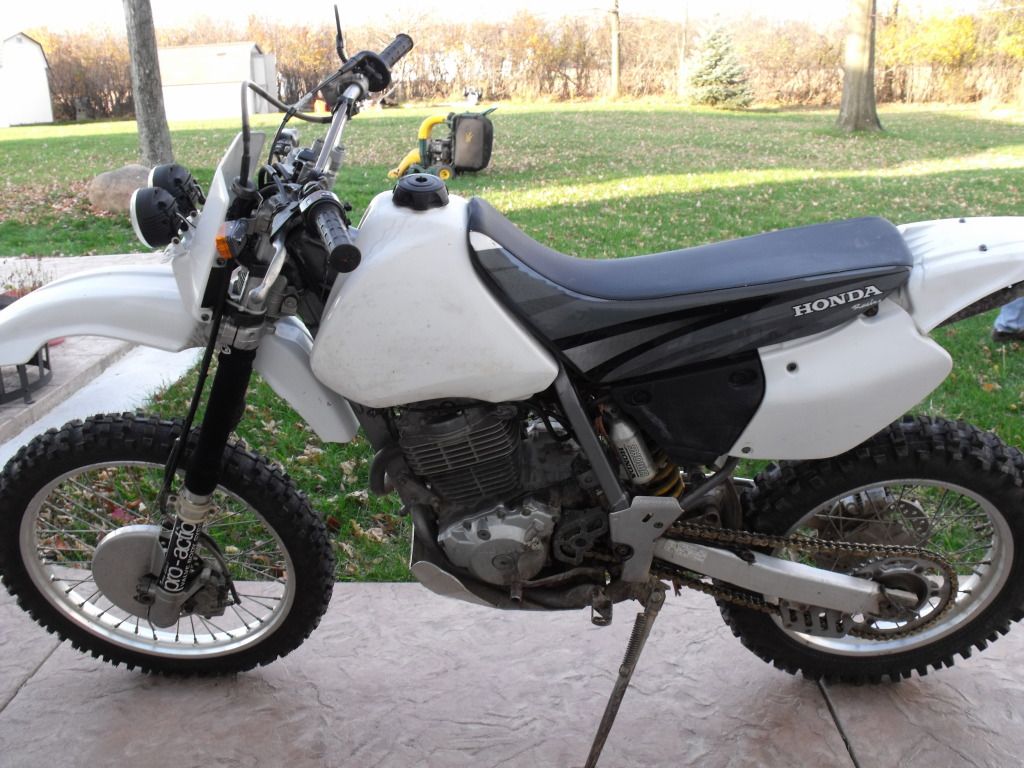 The harness had been butchered, some of it was patched in with headphone wire :nuts:
I cleaned all that shit up & am in the home stretch of sorting the harness properly, getting a better battery in, etc.
Current state: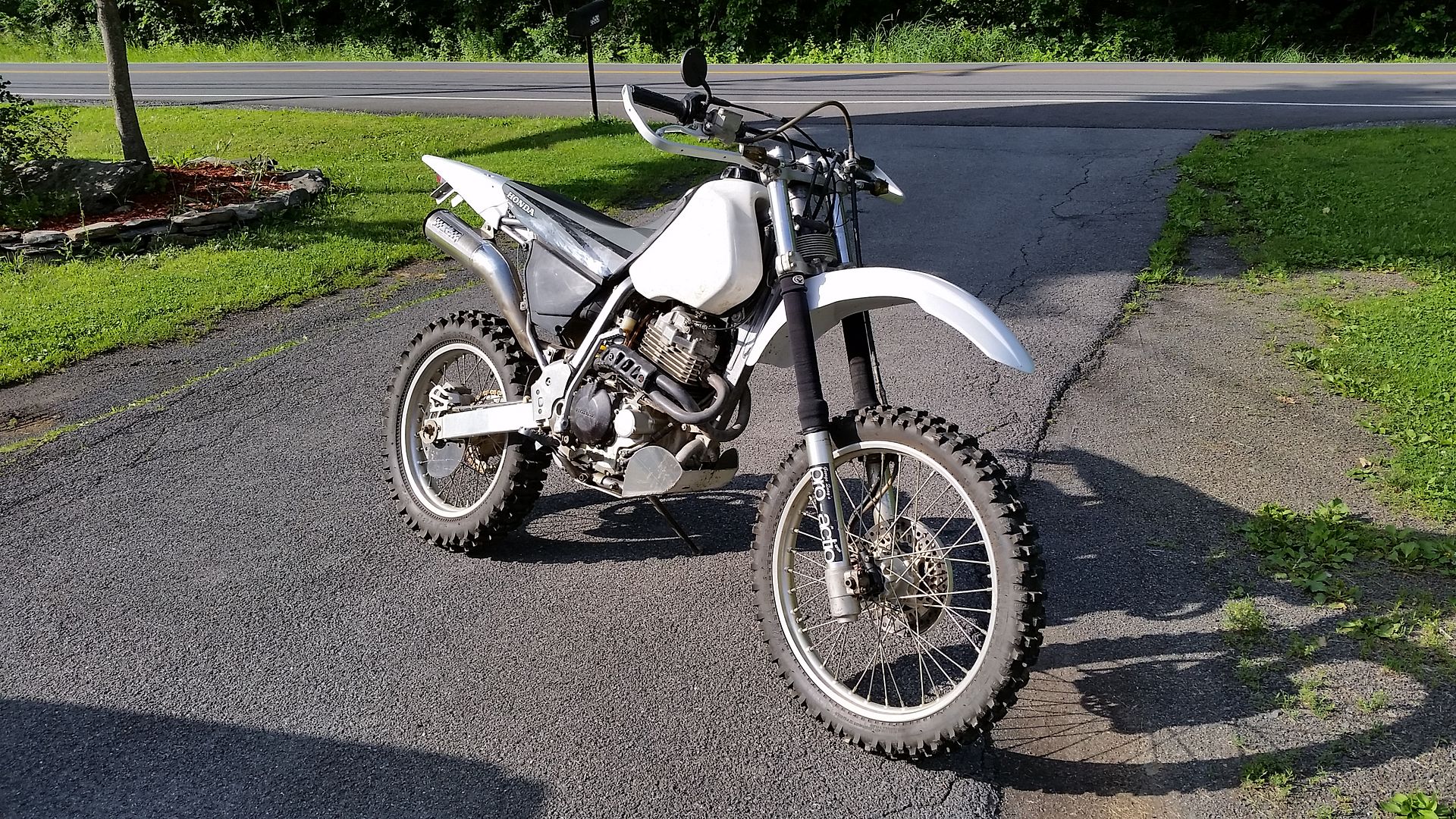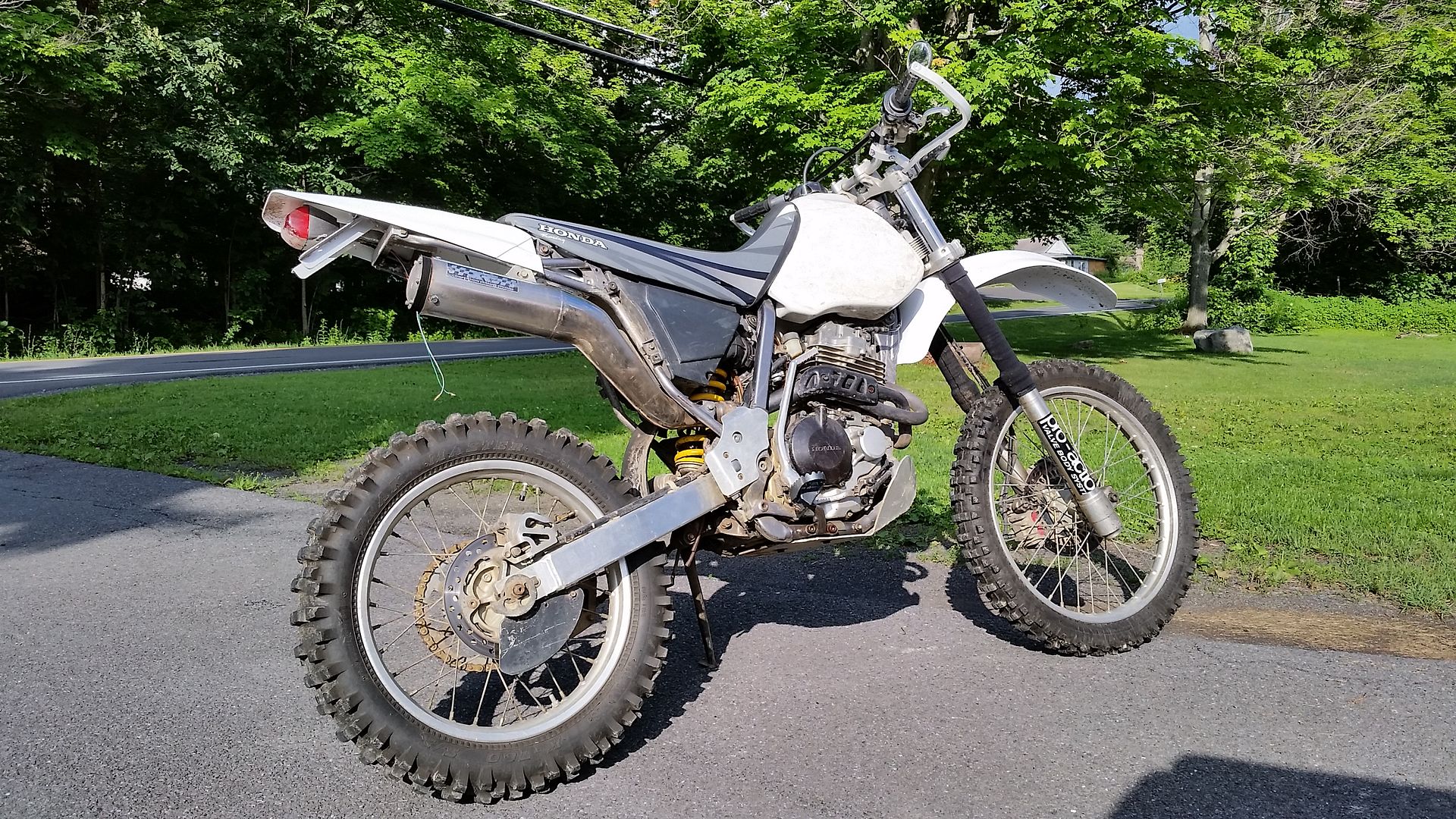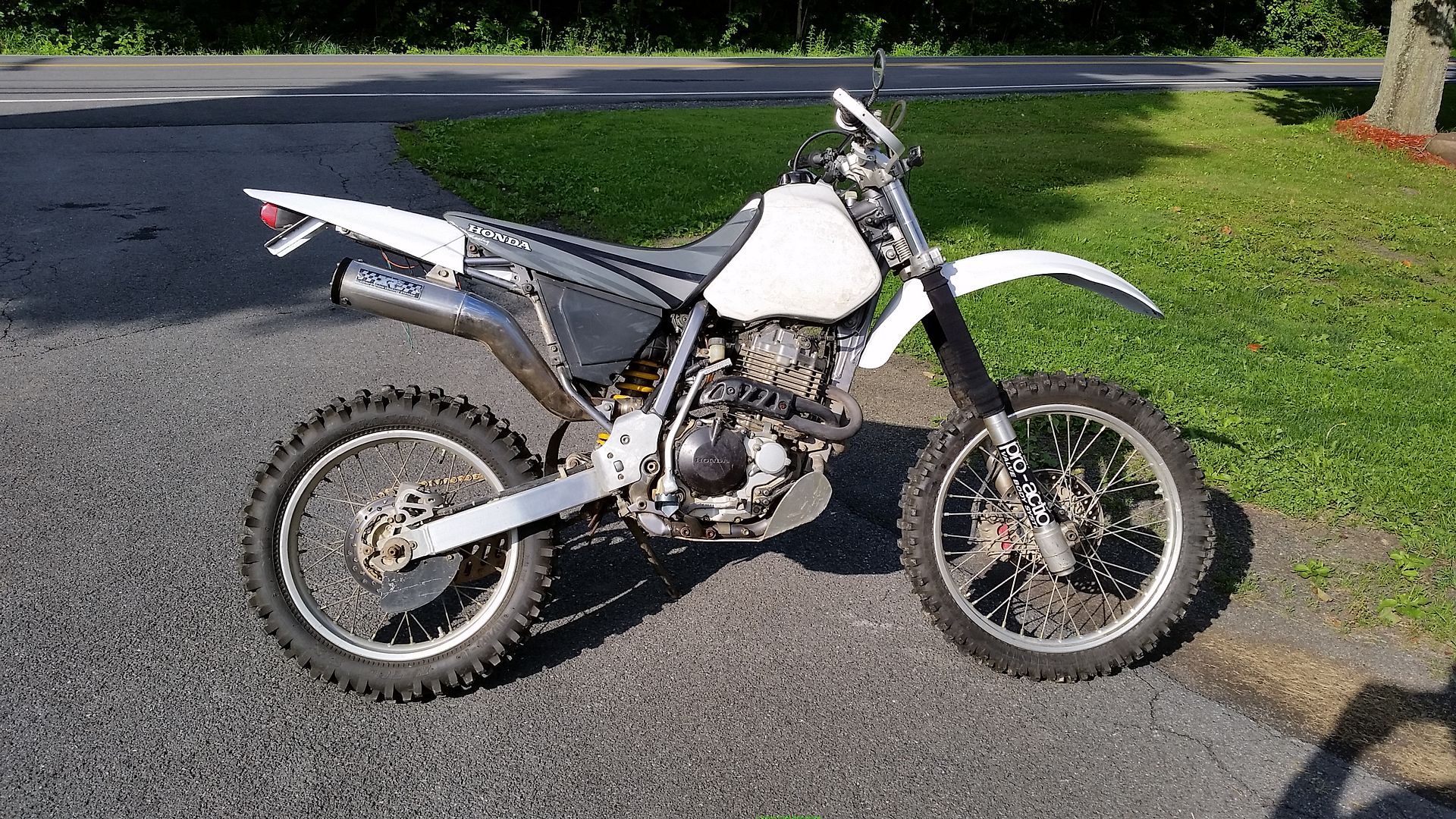 I'm hoping to get Travis to do up a seat cover and tank cover for me, a la the Bolivian ebay specials, but made with 'murican pride by a Murican.
After the wiring and cosmetics, it gets my old beat up cortech sport tail bag and some mileage!