·
Fookin shit up since 86
Discussion Starter
·
#1
·
Bringing the death Machine back to life
My wife has grown fond of calling it that (I'm somewhat crash happy some would say) so I thought it would be fitting. The story on this build is I crashed my bike a few months ago. Ordered a bunch of parts last week and now they are starting to come in.:rock: So with that lets get the party started.
Today:
-Put the clutch perch back together
-Installed new clutch cable
-Put the drag bars on
-Attached the bar end mirrors
-Replaced Liquid/Vapor separator(I have to get tags at the end of the month, but 650 guys feel free to let me know what you did to ditch this can if you can)
-Got the 636 cluster in today the stock one is so over sized. A big thanks to Ray aka kawasakifreak77 for hooking up a good price and stupid fast shipping.
-Worked more on the getting the rear axel nut off (I have put at least 4-5 hours trying to get it off I don't know what the fuck
Maybe I'm just getting soft at my old age who fucking knows)
Yeah...I fucked that one up hahaha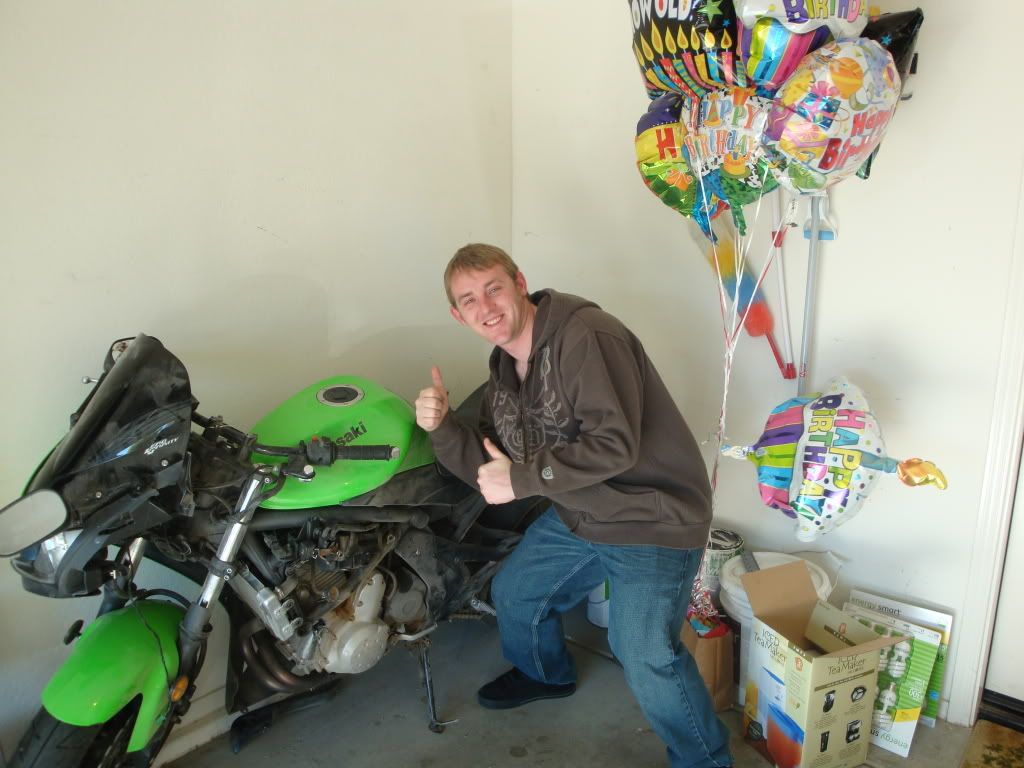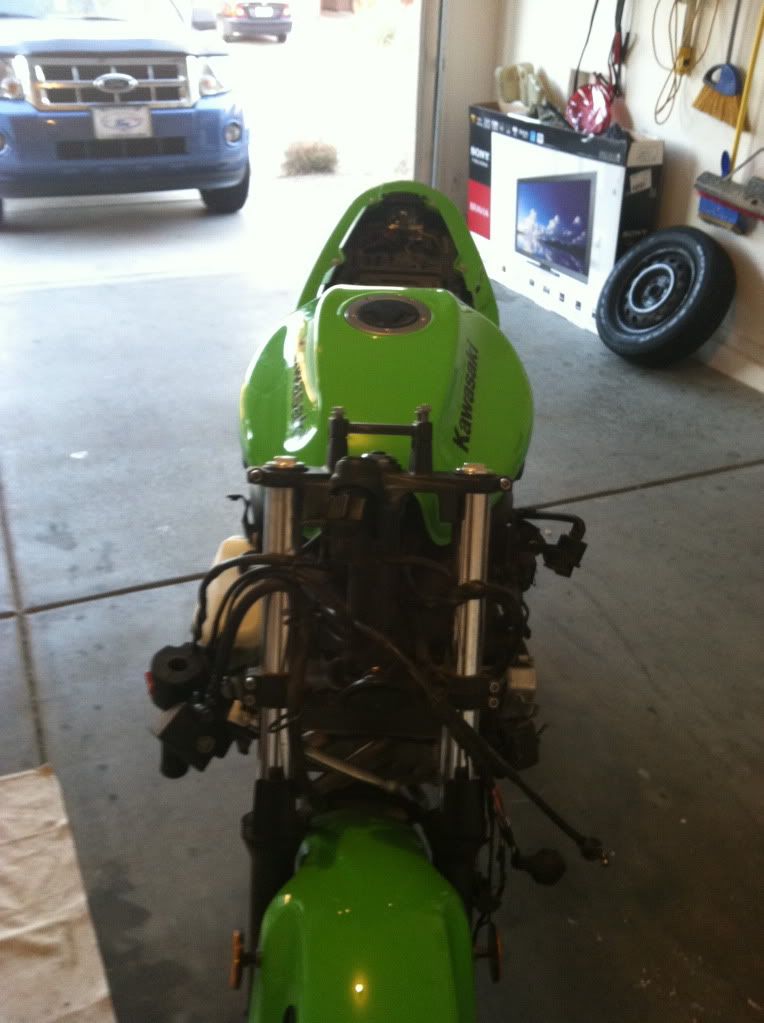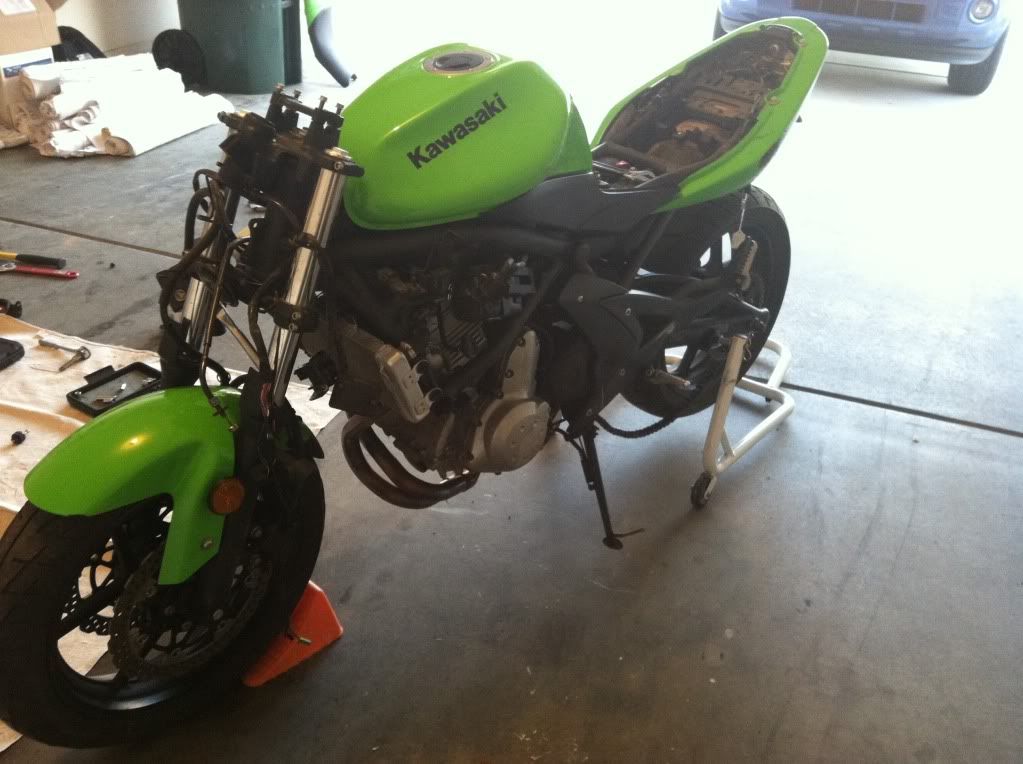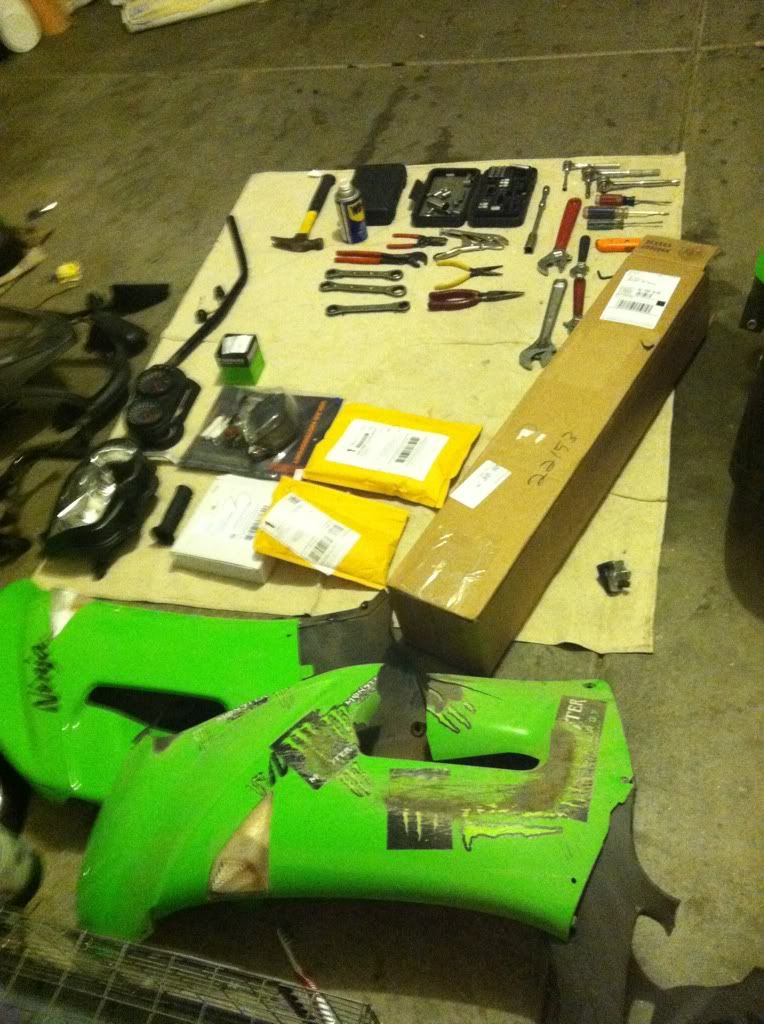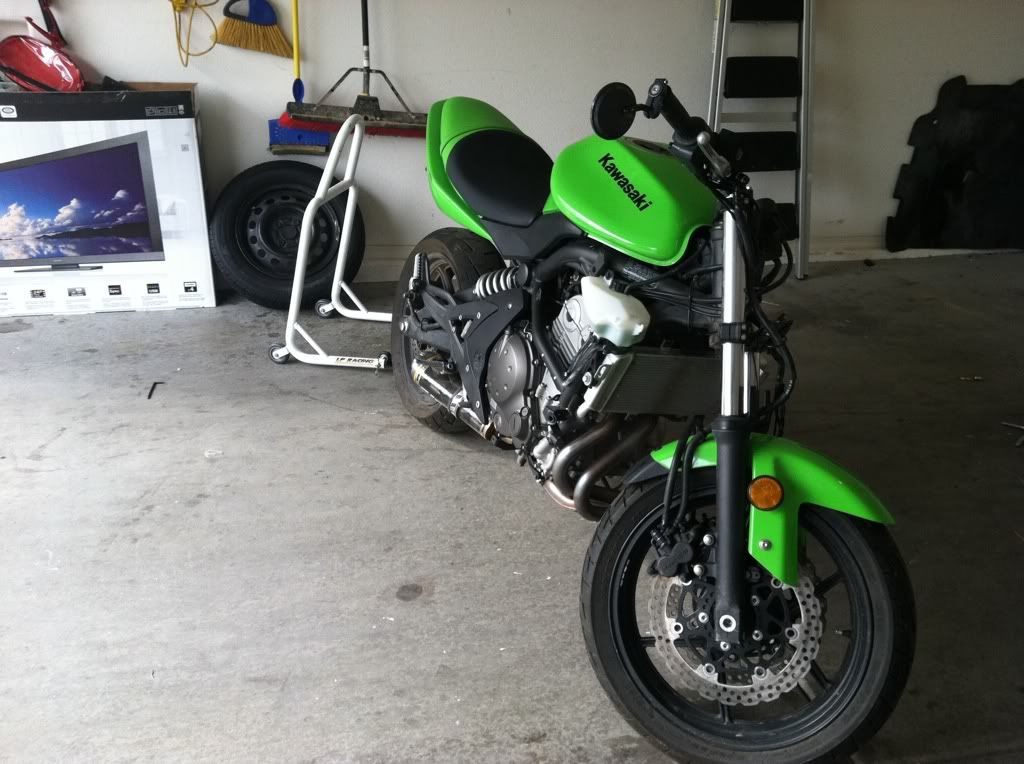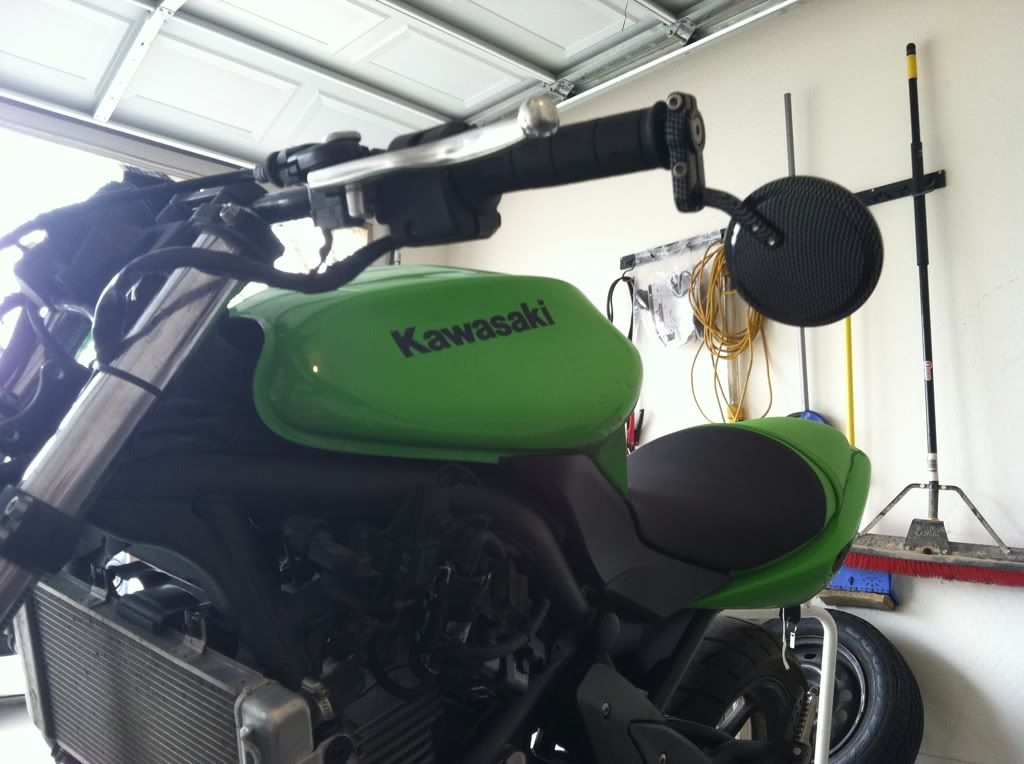 I need to borrow my father in-laws dremel to work up a mount for it. Let me know what you all think of the placement though. I thinkin this or on the tank.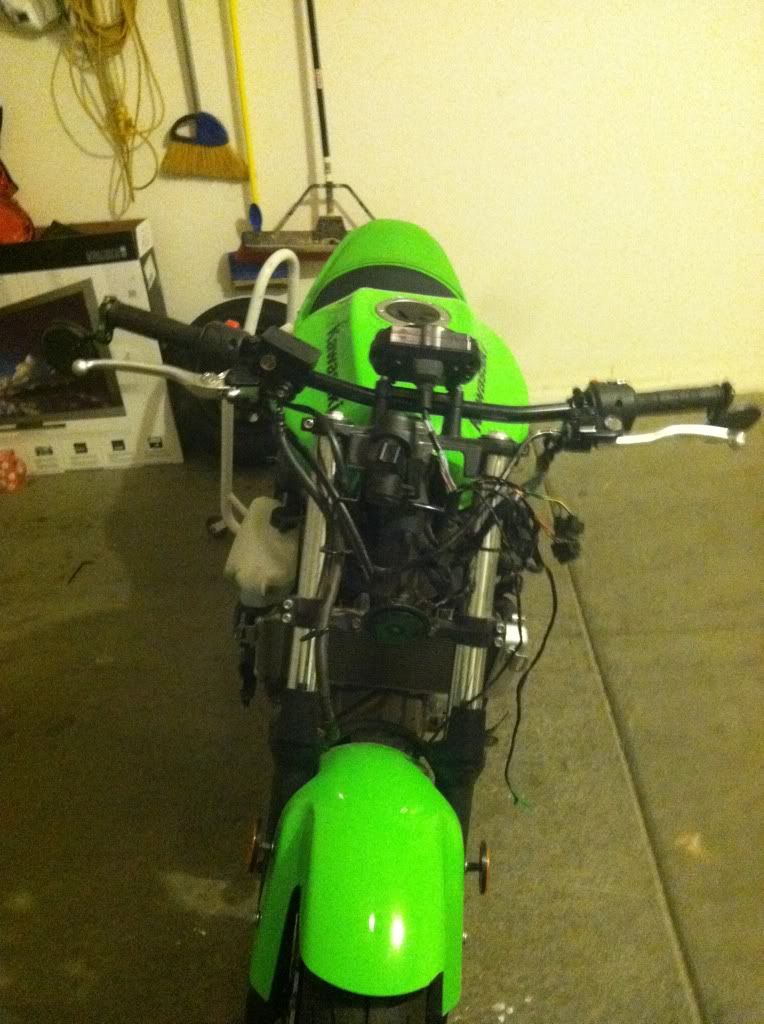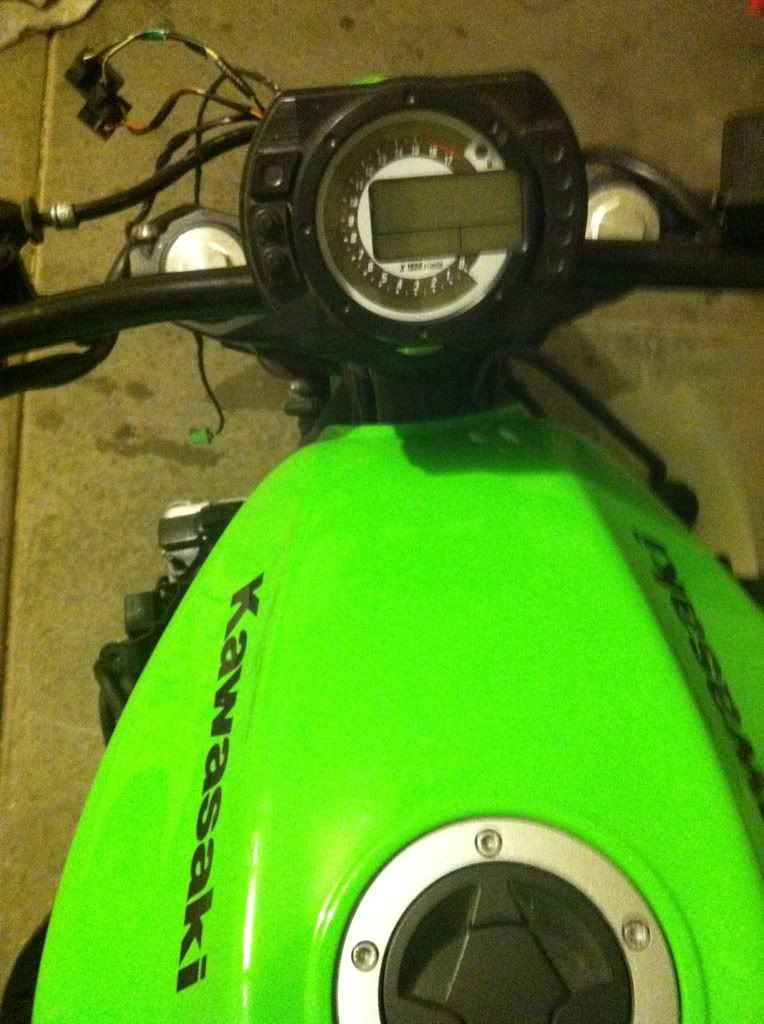 Suggestions, ideas and comments all welcome. I Still have a good amount of parts that haven't come in so until the next wave a shit arrives I bid you all adieu.