Discussion Starter
·
#1
·
I picked up a 2001 Bandit 1200s yesterday and I'm planning on doing another winter basement build.
arty-smiley: The bike is un-named at this point but the build thread is called BSB for Blood, Sweat, and Beers. I don't expect too much blood or sweat but plenty o' beers throughout the winter while I'm working on this beast.
Here are the obligatory driveway pics. The bike is pretty clean, it looks like it tipped over to the right once. Only has 9000 miles. Long ass Yoshi can that makes it sound like a golf cart.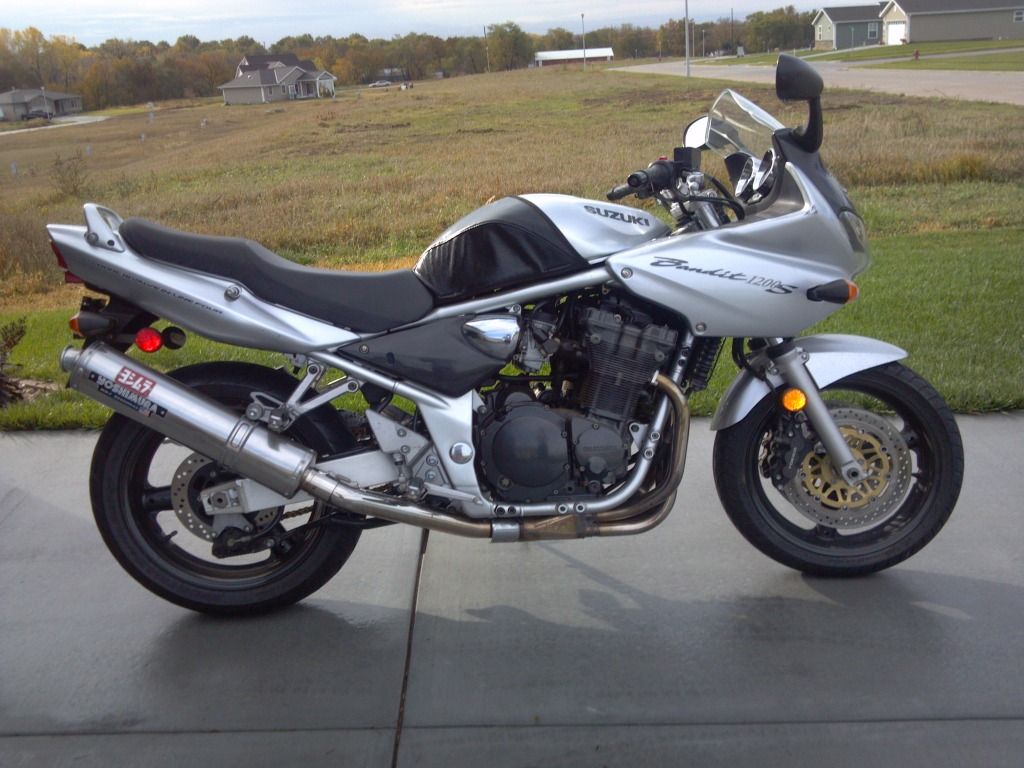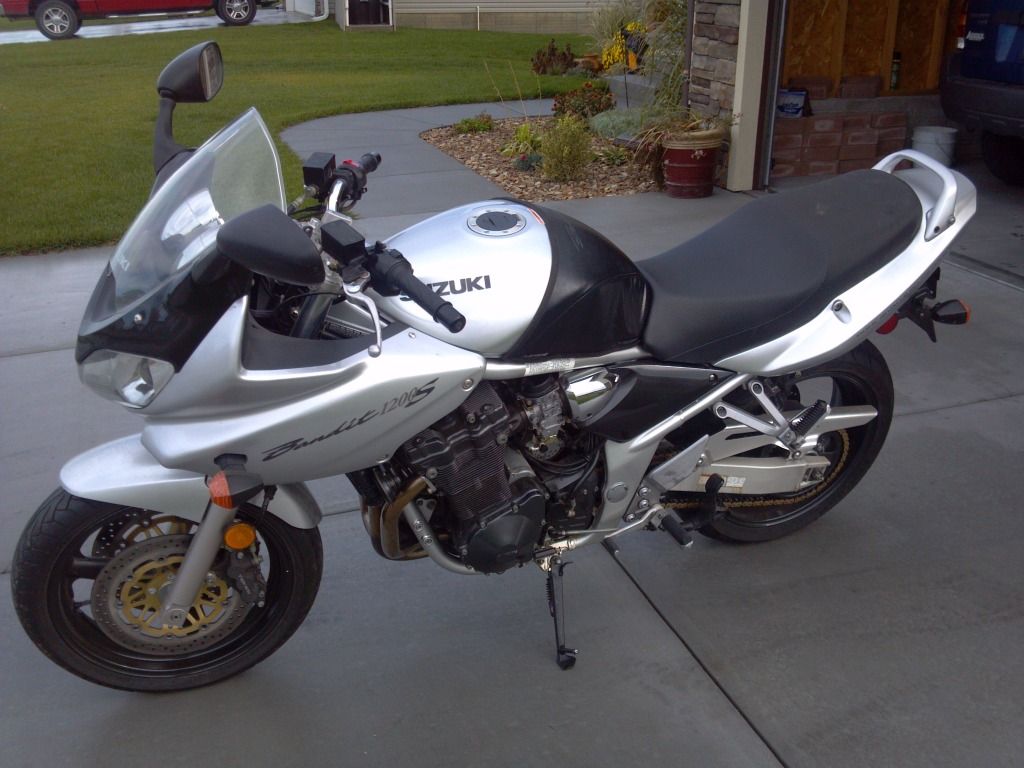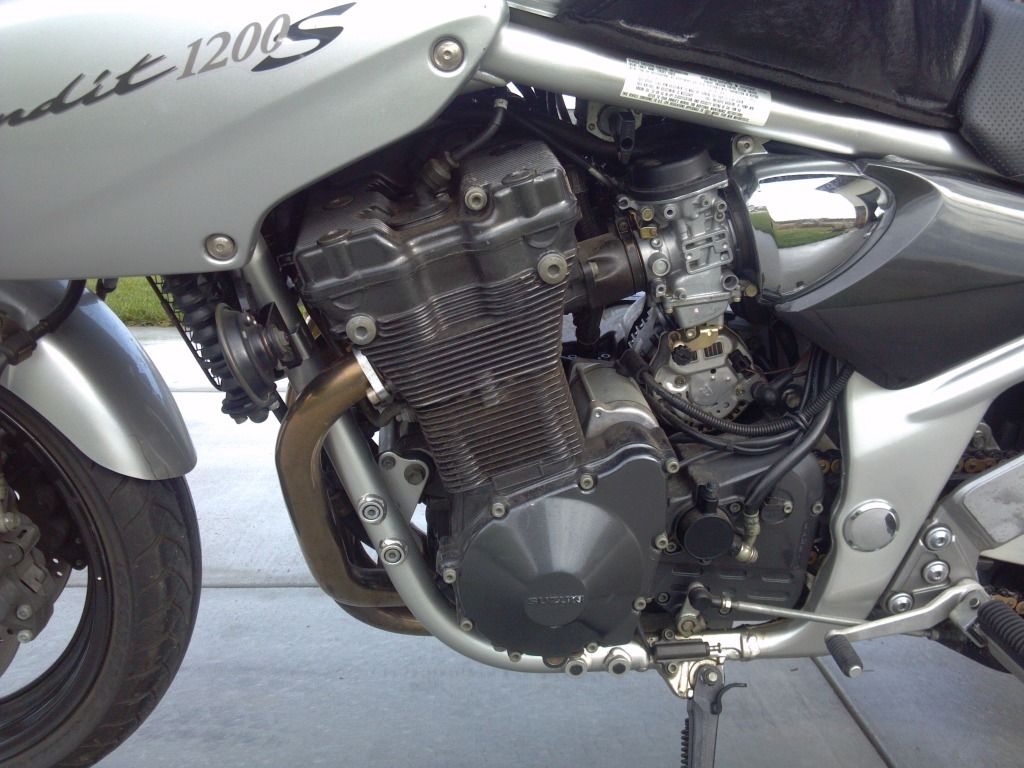 Pre build plans are to get the title switched over while it has factory gauges on it and run some sea foam or carb cleaner through the gas. I may run sea foam in the crankcase for a few miles (should I?) since it was filled with gas due to storing the bike with the petcock in the prime position.
Once the bike goes into the basement I'll pull off and sell everything I don't need. The bike came with a Givi trunk which will be sold as well. Then tentative plans are 07 GSXR 1k forks (picking up complete front end minus brakes today), aftermarket gauges, dirt bars, different exhaust, custom CAD designed sheet metal stubby tail, maybe upgraded rear shock, and the rest of the money will go to intake/jetting/cams/etc.