Discussion Starter
·
#1
·
Do you do it? What's it been like?
I've only really built one bike, and make a few big changes to my Ducati, but it's always been a fairly solitary experience. I've not really got any friends who are mechanically inclined and the few people i know who ride don't tinker with their bikes. I've had a few drunken deals with friends, told them to drop by the garage, have a few beers and help out, but in the cold light of day it's not happened.
In the final week of the Winter Build-off i had my parents visiting the city (we live about 200 miles apart) and at that stage the bike was fully broken down. My dad wanted to help, knows his way around a bike so came and helped me get the frame back on, mounted the subframe again and the swingarm, got it back to this stage: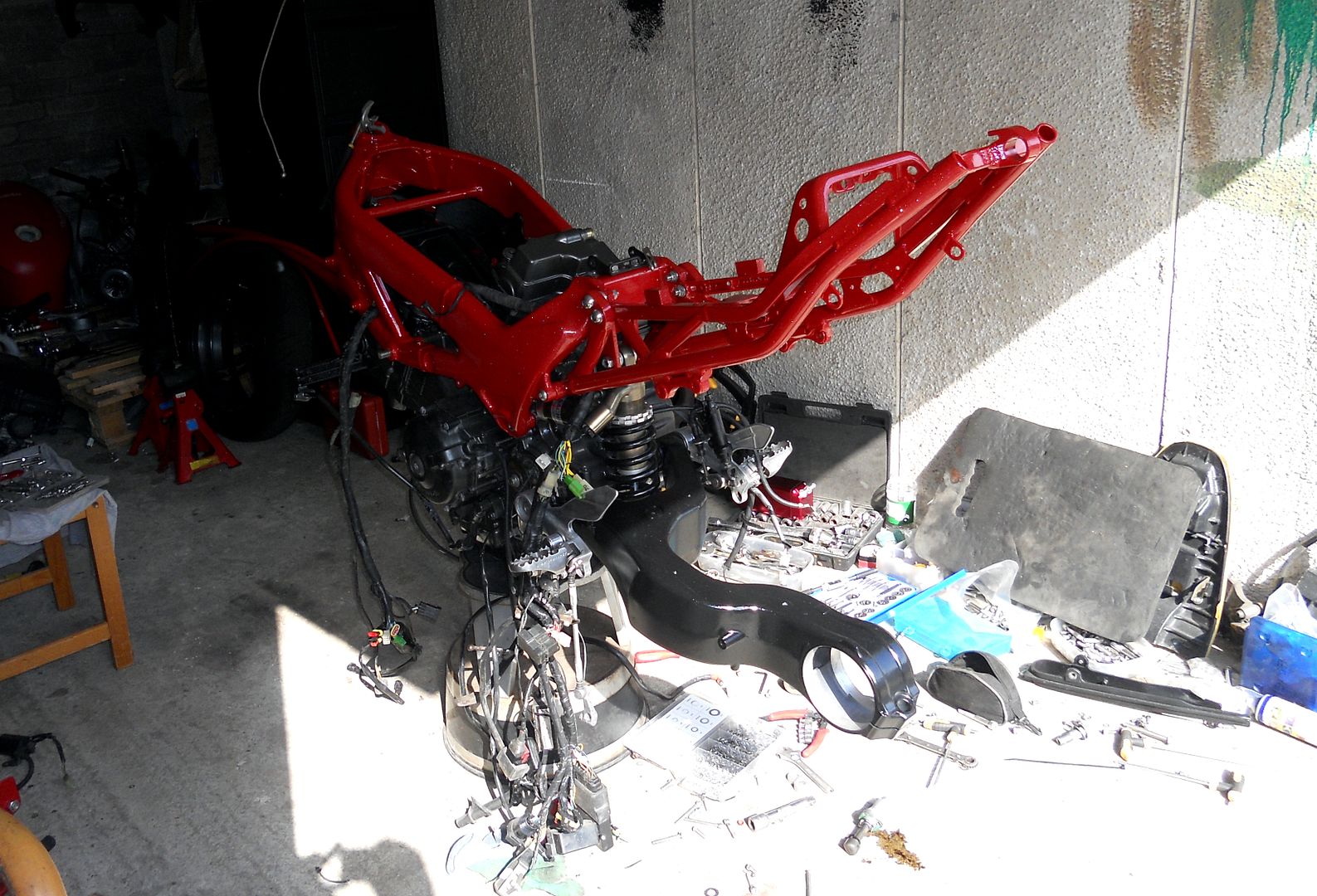 So a good day's work, but all-in it was a fairly frustrating experience. Just tripping over each other a bit, finding him busy work, just not really able to fall into my usual rhythm and flow (probably didn't help we were a
teeny
bit hung-over). It was great building something with my dad, i'm glad we did it, it's just that seemed to be more work (other than the heavy lifting) rather than less work like i was expecting.
My brother is visiting this weekend and i was thinking about things to do and once again there is loads to do on the bike so was thinking about getting a helping hand. Just not sure if it's more hassle than it's worth after my last experience.
Anyone else do it regularly? Do you enjoy it? Should i give it another shot?