Discussion Starter
·
#1
·
Put discussion in here -->
http://www.customfighters.com/forums/showthread.php?p=549297#post549297
Sorry no date proof pic, I'll get one here shortly.
The project is to make a Spondon/Martek style swingarm for my Bandit 1200 project (see link in sig). This is my second attempt at making a swingarm for this bike, my first attempt was a major learing experience, so I hope to avoid a lot of the mistakes of the first round.
This is the style of swingarm that I'm going for: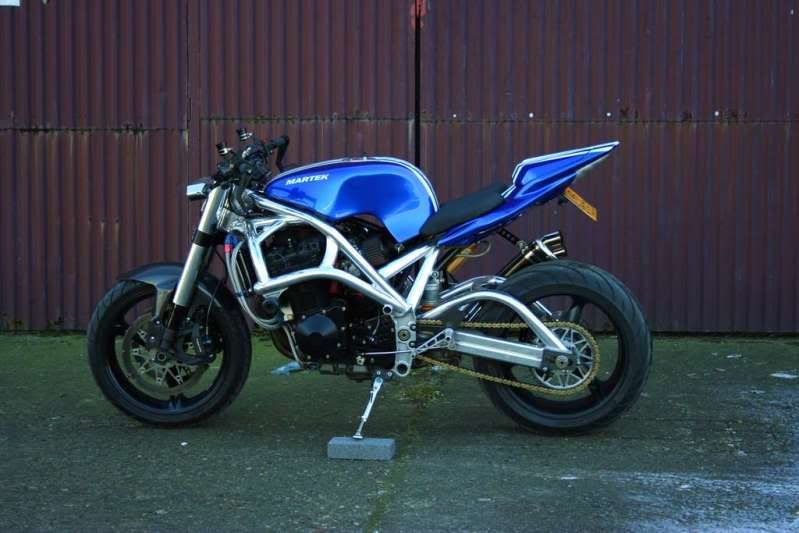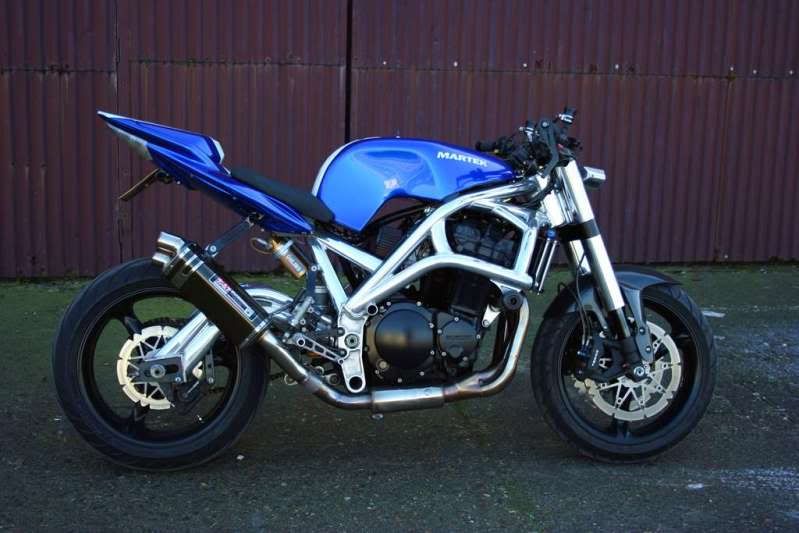 Spondon used chromoly for theirs, but I don't have access to a TIG so mine will be steel. I'm using 1.5" OD, 0.065" wall, DOM tube. Got 18' of it for about $75, that should be about 6ft more than I need, but it will leave me lots for screwed up bends and practice welds.
The pivot tube is 1.75" OD, 1/8" wall. I'm going with a thicker wall tube for the pivot tube because one of the troubles I ran into last time was the pivot tube was too thin of a wall and too much heat got into it from welding and I ended up with a bowed pivot tube.
Here is the jig I put together to hold everything solid. Having clear chain travel by the over-brace was an issue with my first attempt so that is why the chain is on there.
Last attempt I had to get my bends made at an exhaust shop and the hydraulic ram style bender they used dimpled the center of the bends. I wanted to avoid that this time, and also be able to do my own bends in my own shop as I needed. So this time I saved up and bought these dies:
and built this tube bender: (plans can be bought online, but I just made mine from pics)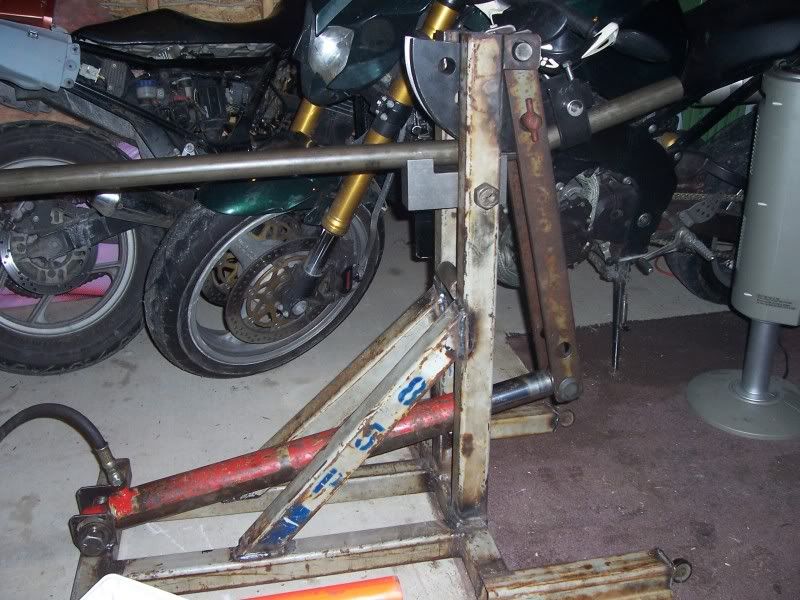 This is doing one of the bends I made for the left side that I started last night. It works well, but is hand-pump opperated so its fairly slow. I've been working on getting this swingarm together for about 6 months though so I'm used to taking things slow.
Here is the progress as of last night at 1:30. Both bends for the left side are done. What I have to figure out is how to get the taper I need on the pivot tube end; I need the two 1.5" tubes to taper down to join in to one 1.75" tube. Because of the bend in them already, I can't bend the 2 ends in and trim them down like this " => " Not with the bender I have at least.
And here is the previous attempt. I hang onto it in case I need a boat anchor someday.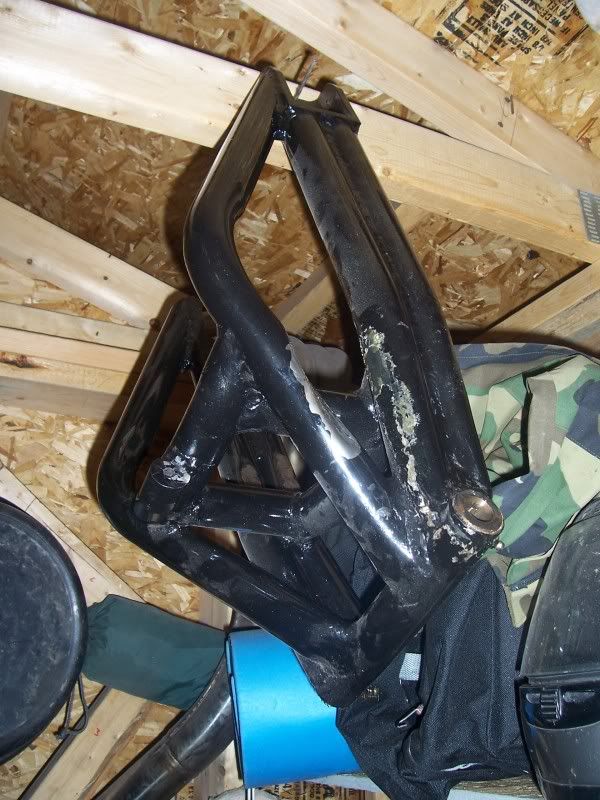 Next will be to get the left side sorted, and I have to trim down the brake caliper bracket a little more to bring the right side axle adjuster in a little bit more. Plan is to have the left side tacked in place by the end of the week.