Discussion Starter
·
#1
·
Hi guys, having a weird issue that just started with my bike. I am unfortunately terrible with non-efi motors and I dont know what to adjust - or how to adjust it.
Basically - when I come to a stop - the bike will idle for a little while but, seemingly as soon as the light is about to change with tons of traffic behind me, the engine will stall and cant be restarted without some finessing (pulling the choke out, and sometimes even having to turn the fuel-valve off and crank it for a while). BUT - I cant tell if it is dying because of too much or too little fuel, but it sputters for a second (and I try to correct with throttle), and then it dies regardless of what i do, and takes a solid minute or two to get re-started.
This is my daily driver so you can imagine how aggravating and slightly embarrassing this is :/
My friend told me to adjust the idle air screw, but the only screw I can see on the outside of my Mikuni carb is the idle-adjust screw (throttle stop), and a bolt on the bottom of the carb. I have not taken it off because I want to figure out what to do before fucking with it, but this is what it looks like: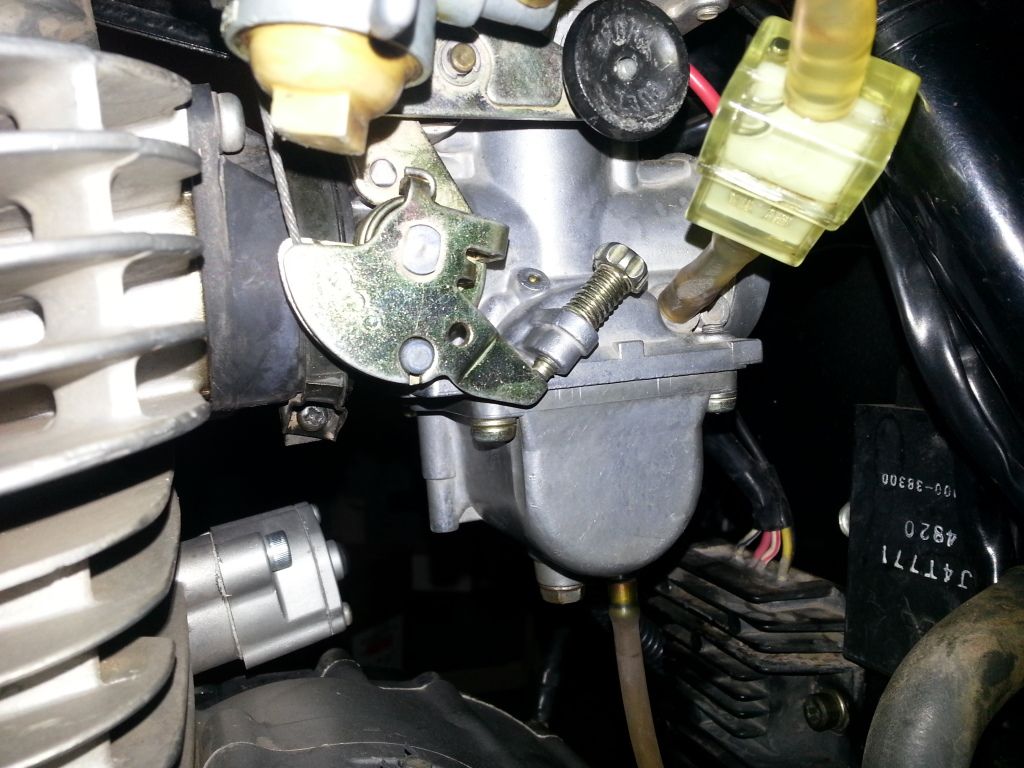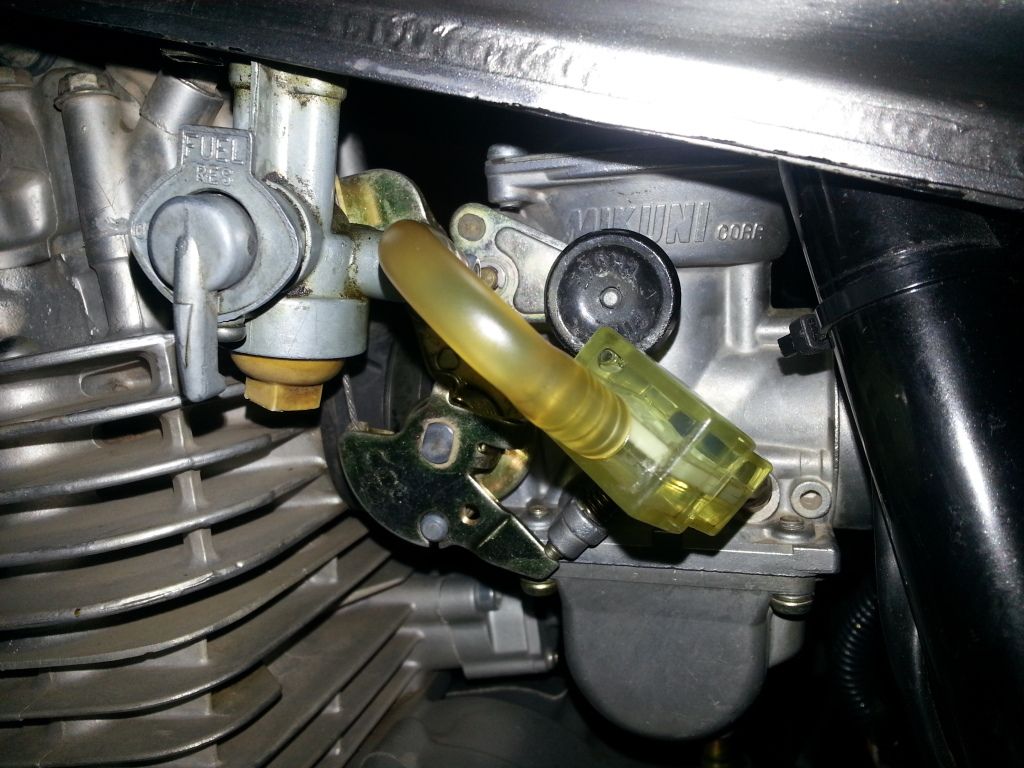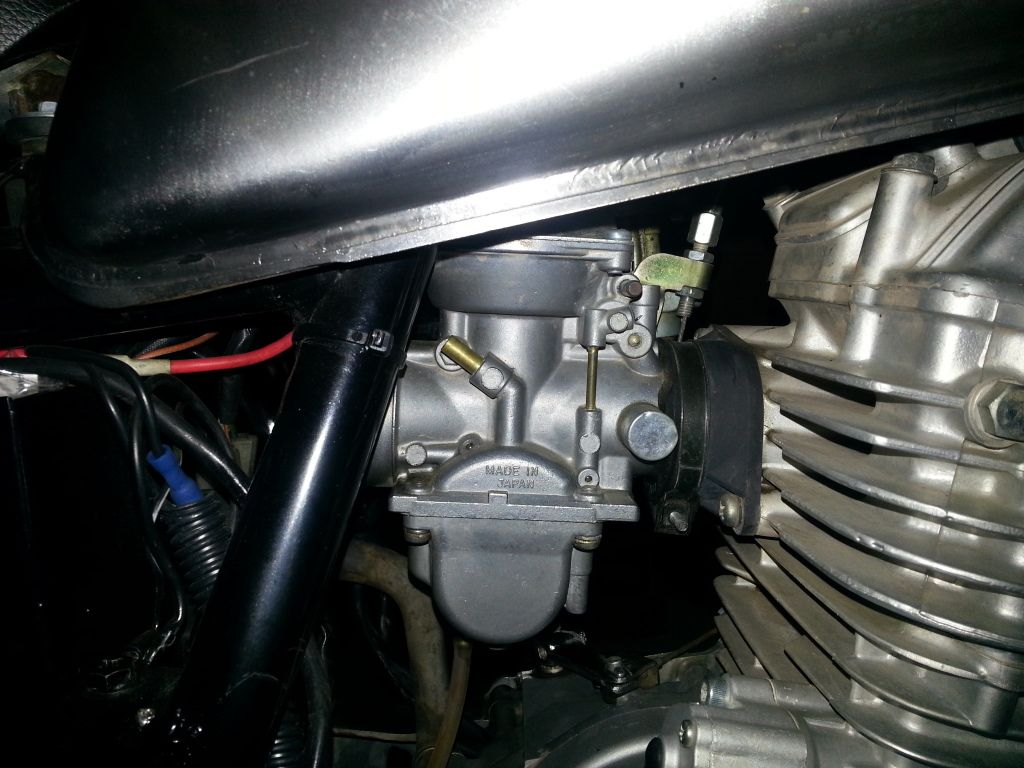 Any ideas? I dont think it is a spark issue, but sometimes it misses if I hold a high RPM in 3rd or 4th for a while as well.