Discussion Starter
·
#1
·
Hey, this is my first post. Just found the site and wanted to share my bike with everyone.
Here's where it started: AMA Formula Extreme motor, which has about every modification possible and was dynoed at 162 at the rear wheel.
Engine:
Fully Ported Heads with Ti valves and retainers
3mm over cylinders and JE pistons
Race cam
Matched rods and crank
HRC Close Ratio Transmission
HRC Slipper Clutch
Polished Flat Slide Carbs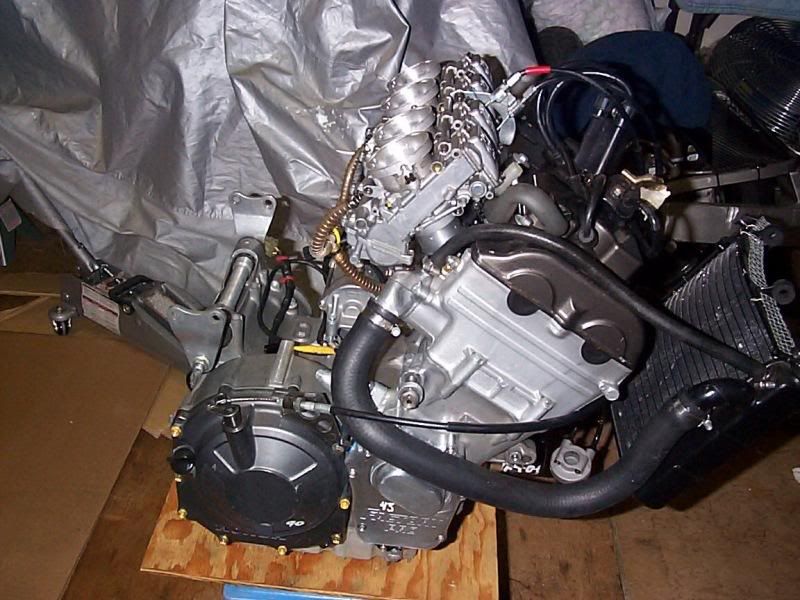 Next, stripped the bike down to the frame and had it powder coated black along with the VFR swing arm and wheels. Then Covered the Main Frame in REAL Carbon Fiber.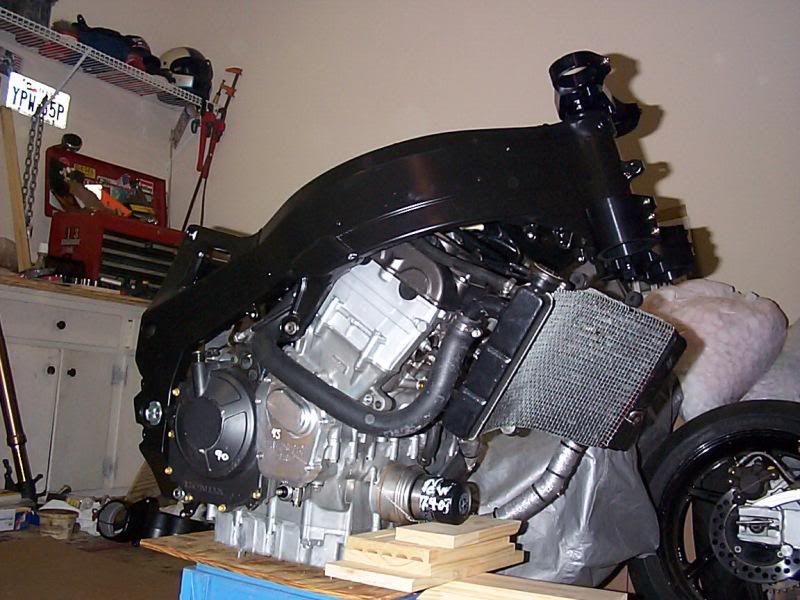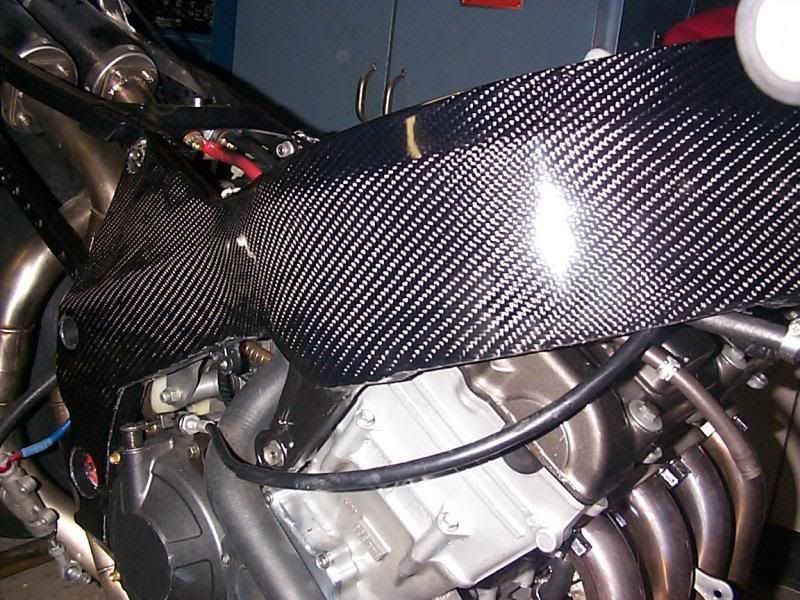 Chassis:
Forks by Linderman Engineering
Billet Triple Clamp
Fox Twin Click rear shock modified by LE
Brembo Calipers
320mm Rotors
VFR 750 SSSA
CBR 600 17" Front Rim
VFR 900 Rear Rim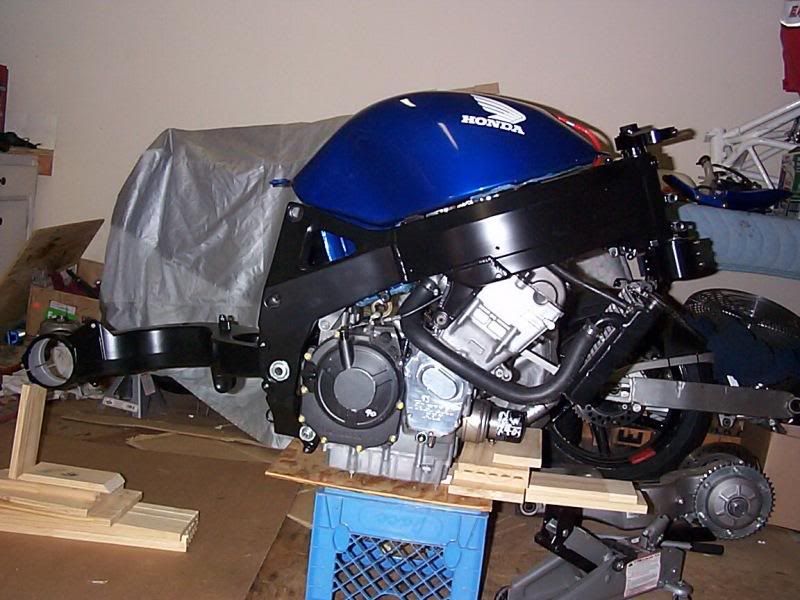 I used a 1994 VFR 750 swingarm. I did try to use an 800 swingarm (thicker and in my opion looks better) but it would not fit. It was much wider then the frame and I really don't see how it could have been machined to fit, maybe they were fitting the 800 swingarm to a 929 or 954??? I did however use the 800 (5 spoke) wheel because it is 5.5 wide and the 700 wheel is only 5 wide but like wingnut1 stated, I had to grind notches into the rear hub face to clear the brake rotor bolts. Funny thing is when I took it in to the dealer to mount the tire and balance it; it was perfect, no weights needed! (Dam I'm good)
The only thing I needed to have made was a spacer which goes in-between the swingarm and the frame at the pivot bolt. I had a few extras made if anybody is interested. I also drilled two holes in the top of the arm at either end and routed the brake line through the arm for a very clean look.
More Recent Pics w/o the Red


I got the tail from QB Carbon in Germany and the subframe is a modified stock piece. The tail is Fiberglass and I purchased an undertail for an R6 on ebay that had the taillights I liked and it looked like a close fit. I cut out the lights and cut the tail piece and everything fit together pretty good. Epoxy and Bondo to attach and finish it.