Discussion Starter
·
#1
·
So, I am running into some issues with color combinations...
I really like metallic colored wheels, I was looking to make my third bike metallic blue, bronze, aluminium and black. However, I have run into some issues of finding a good bronze that I like and that isn't really, really dark.
Here is the bike, almost as she sits.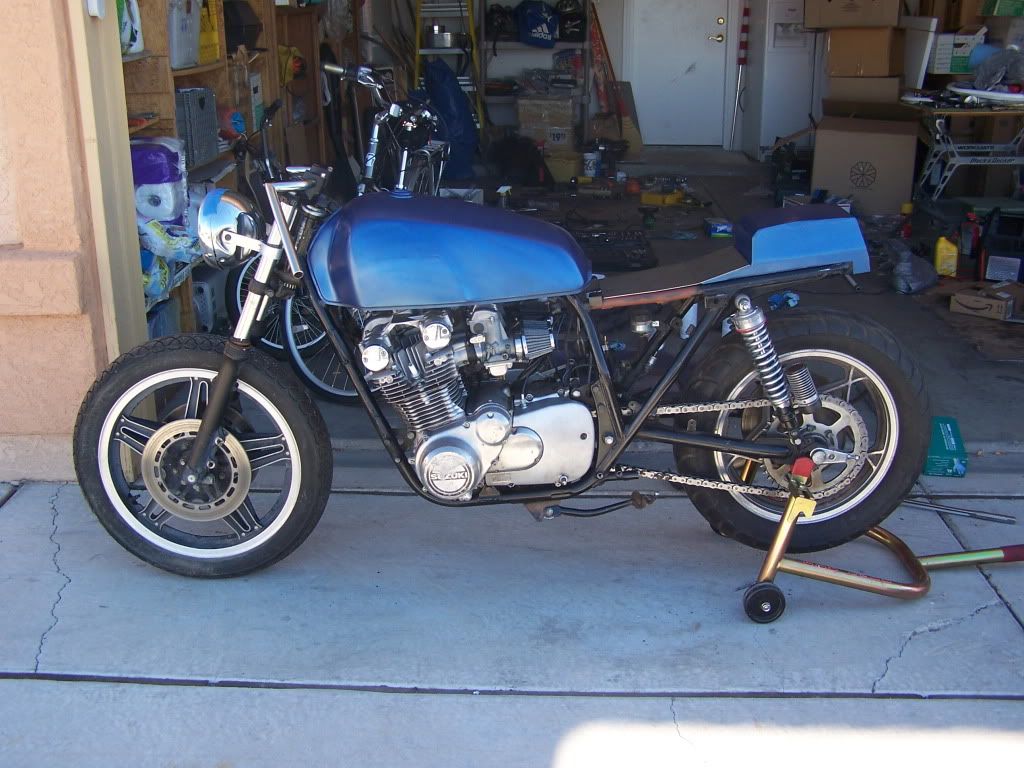 Here is the wheel as it sits painted with Duplicolor Bronze Wheel Paint.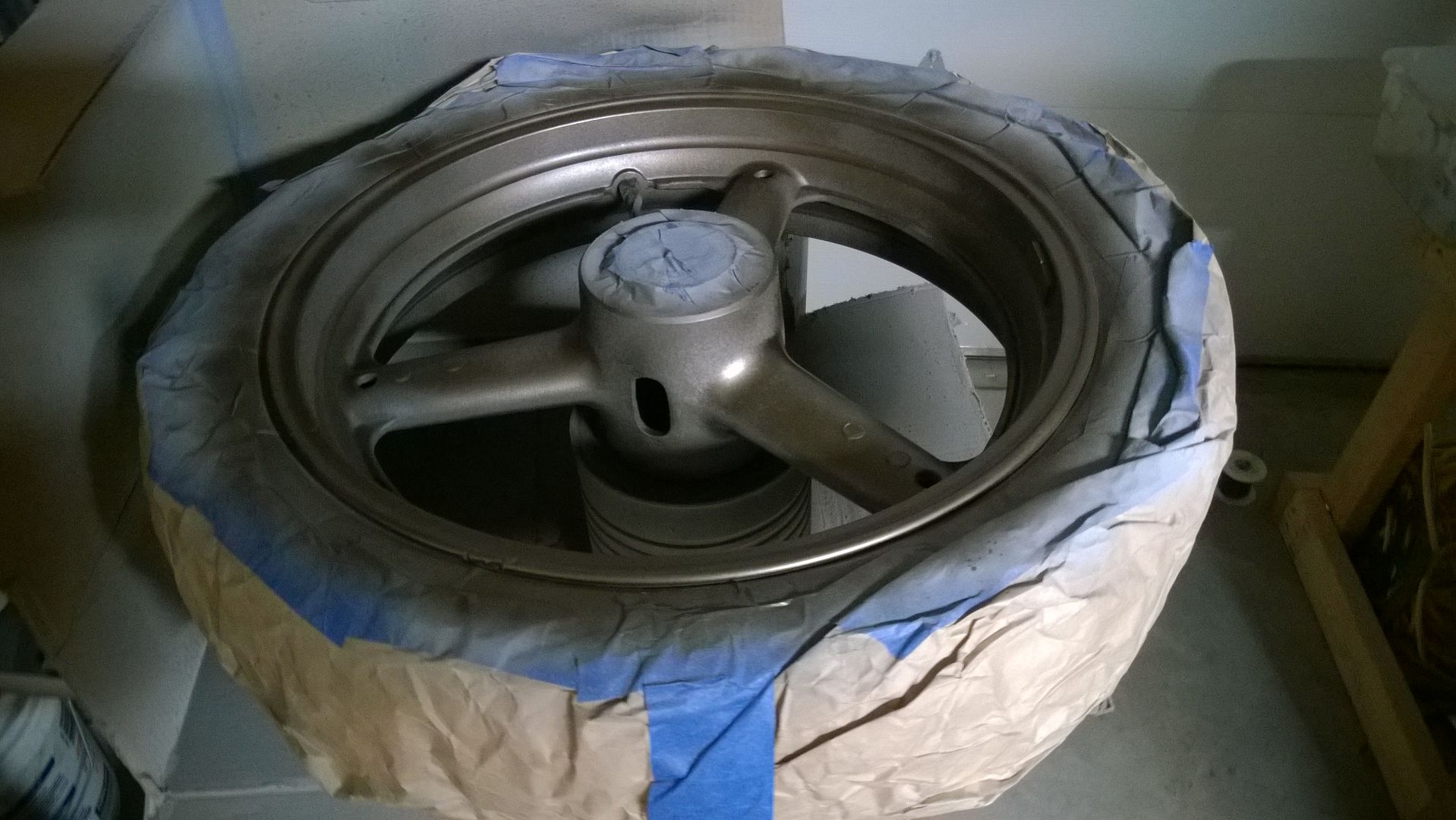 And on the bike.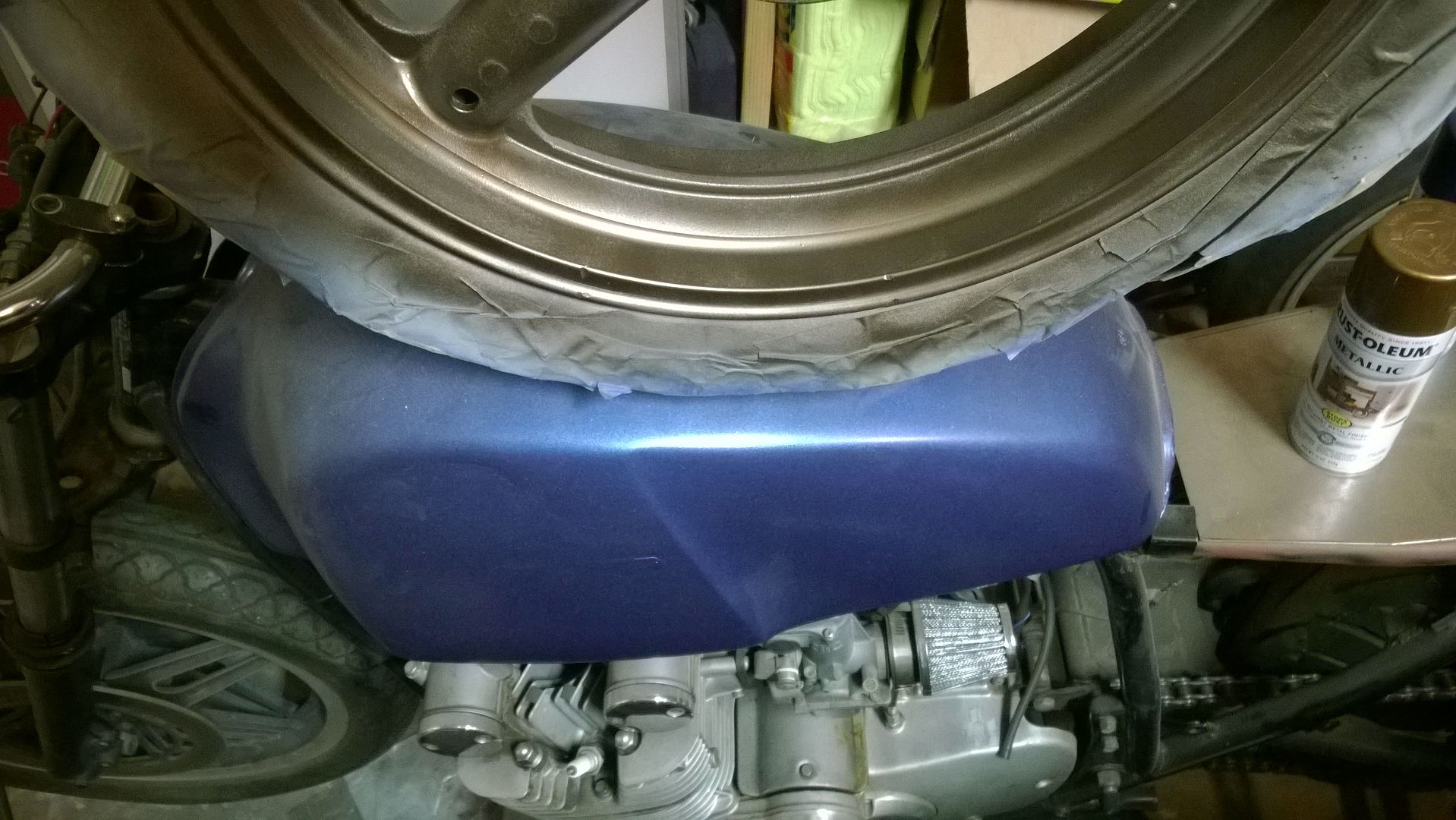 The wheels are dark, they may end up looking good, but I don't want the wheels to be that dark. (I want something on the bike to pop without having shiny stuff.
I have tried a similar color from Rustoleum.
It is too brown and doesn't quite look right to me.
So, the question I have is, do you guys have any ideas for a lighter shade of bronze paint or what colors do you think might go well with her?